There is a veil that exists between the artist and the audience. Most of the time we only see the finished product–a record, a show, or even a music video. There are so many aspects to playing music, and putting on a show, besides setting up, playing a set, and packing up. The moments in between, the stories shared, in-depth discussions, and the fans and friends you meet all contribute to it. I had the opportunity to glimpse a day in the life of Pentimento when they stopped in NYC, and it was refreshing to experience all of this first hand; to see the hard work that Mike Hansen, Jeramiah Pauly, Vinny Caito, and Lance Claypool put in every single night.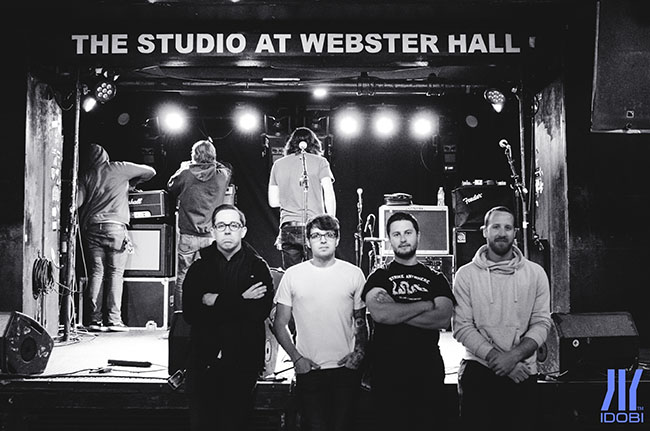 Between string changing, moving equipment after each set, and manning the merch table, the topic of social media came up. Being able to connect with their listeners is important for Pentimento and they have used social media to engage with their listeners and form a bond. This relationship really shined when I met two show attendees who traveled all the way from Buffalo just to see Pentimento. That type of dedication doesn't just develop overnight, and surely isn't one-sided. This speaks volumes about the band as a whole. As do the silly antics they participate in backstage including dancing around to other bands, pretend moshing, and holding push up contests. The little things like that made my day with them real. It wasn't a façade or a typical show that I was assigned to cover. They weren't putting on an act so they could look good for the press; they were just being themselves. Everything came full circle when their finished their set and went out to their merch table to greet people. The faces of the fans completely lit up when they started speaking to Pentimento. Needless to say,  that feeling was mutual.
This band has been around the block more than a few times. They've played as support for a plethora of artists, put out their new album, I, No Longer, and just finished up their headlining tour. And as I watched the day unfold before me, I realized that Pentimento are doing exactly what they set out to do. They wanted to create music that they put their hearts and souls into, and to move people with it. And above all else, they wanted listeners to relate to it and interpret it in their own way.
As you scroll through these images, I hope you think about something that Mike told me: "It serves as a reminder that whether you're on stage or watching what's on stage–we're all just people. Hopefully that sort of visual will help you make a connection or make the music that much more relatable." With that said, I highly encourage you to listen to Pentimento. Maybe you'll find exactly what you need to get through that break up, a tough week at work, or even just a bad day, because I know I did.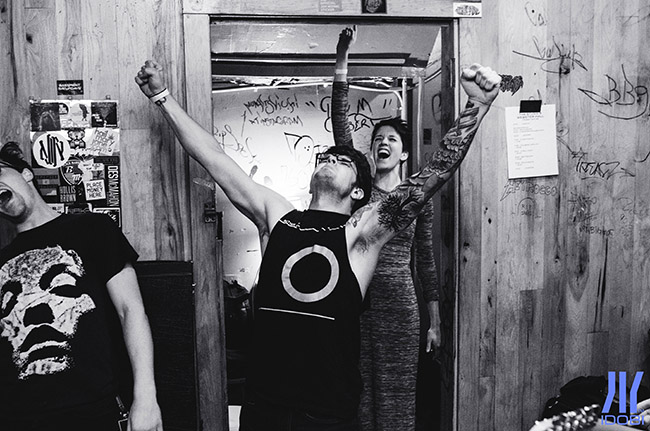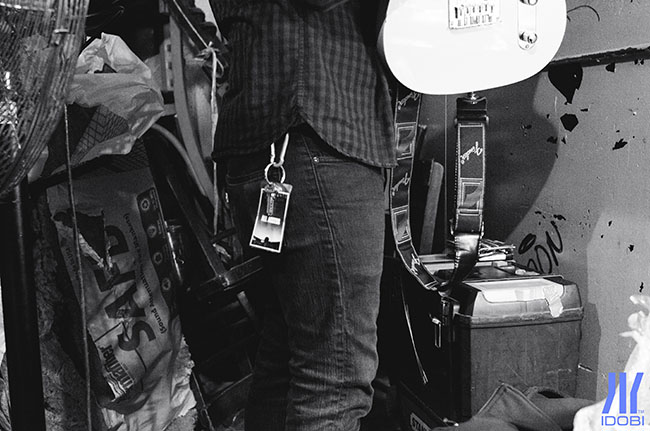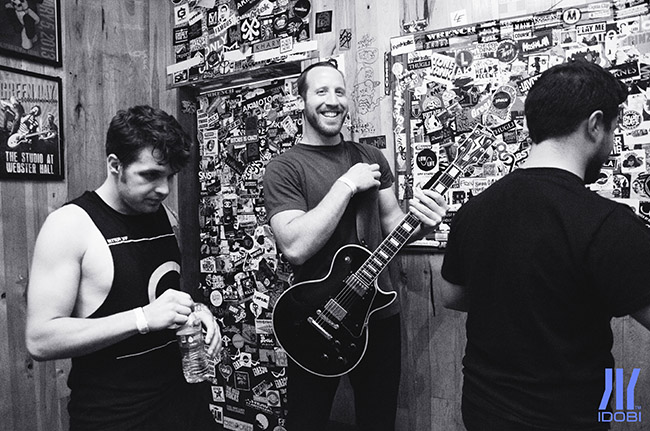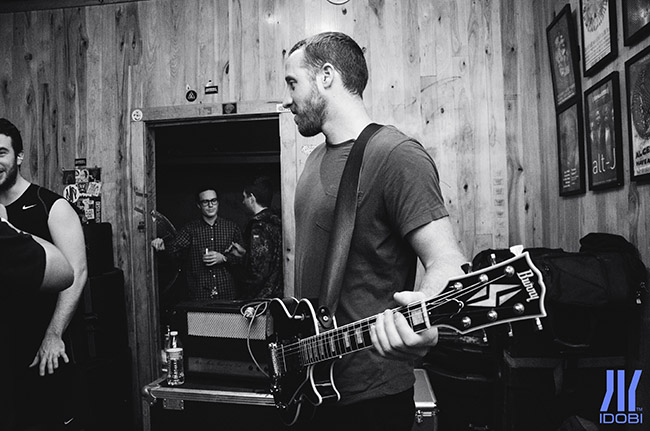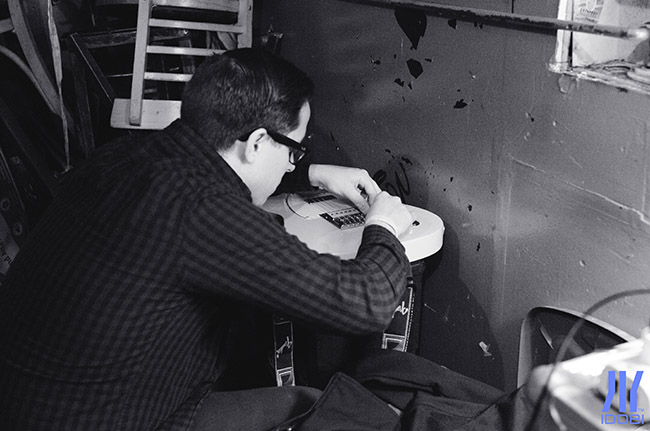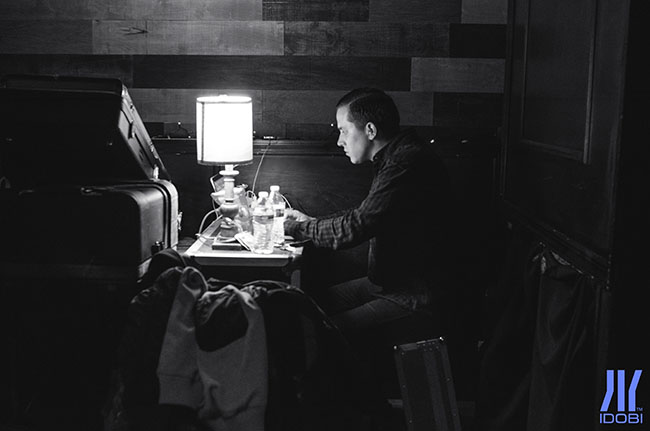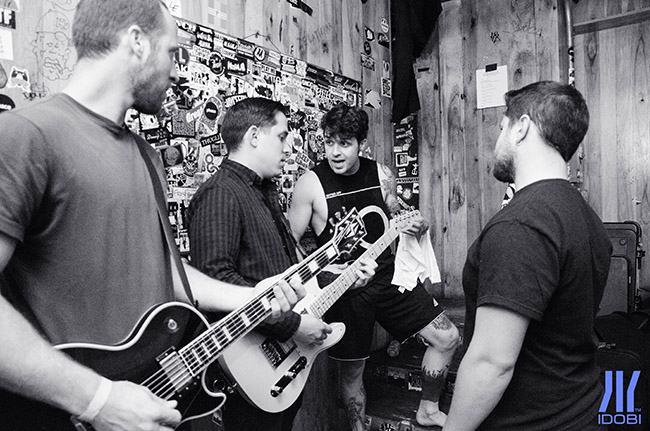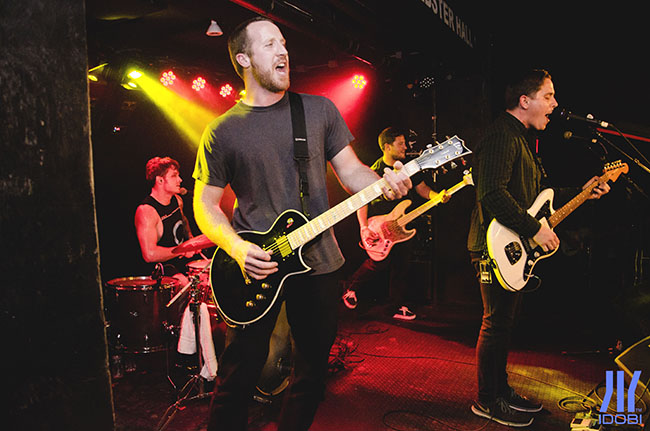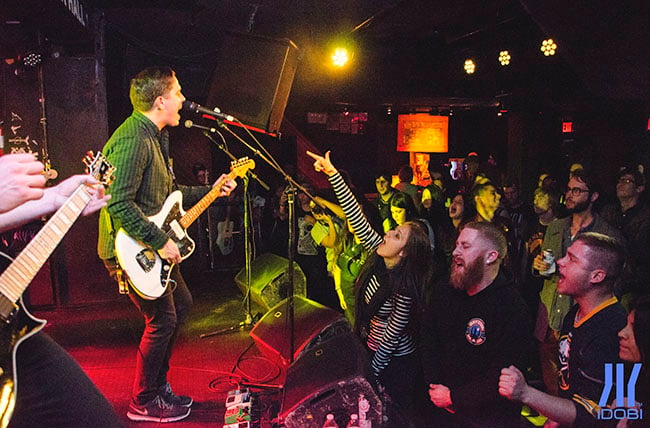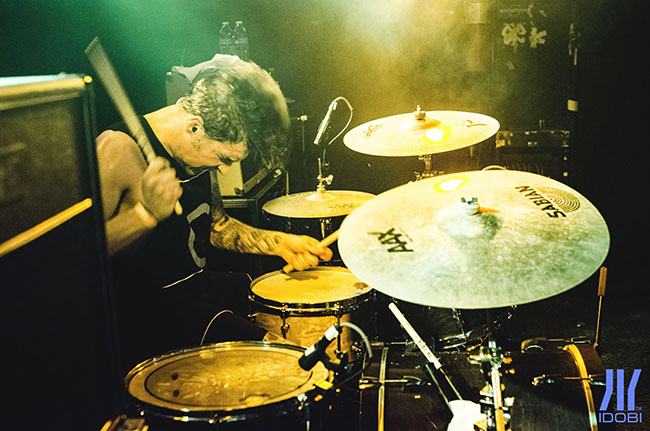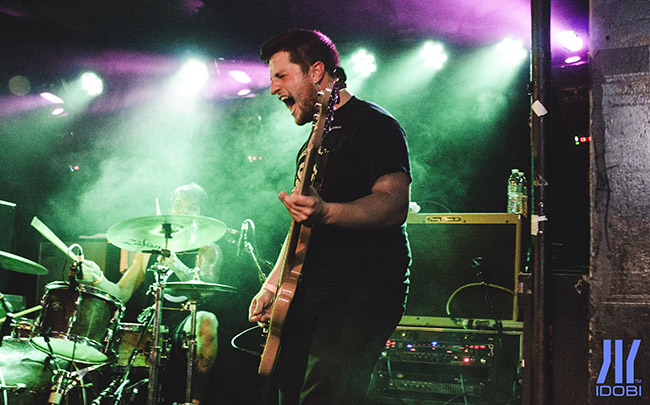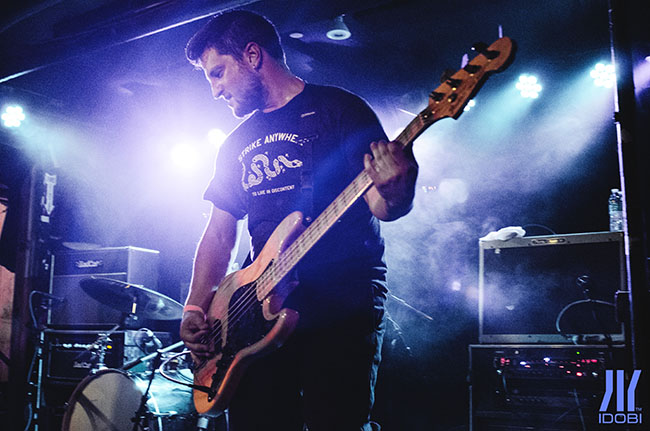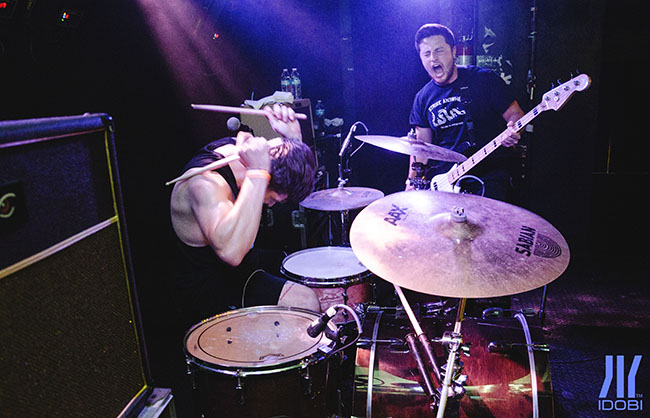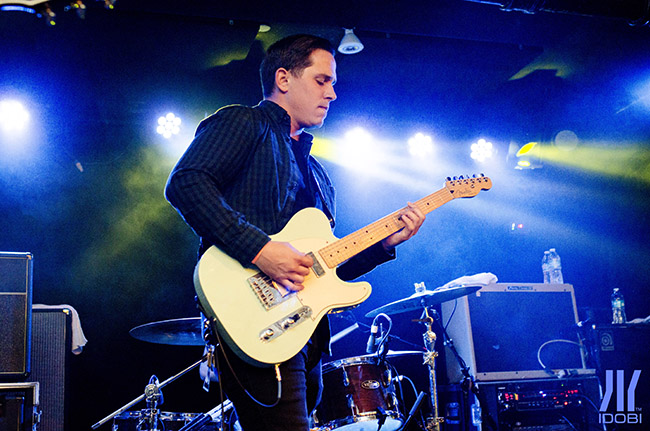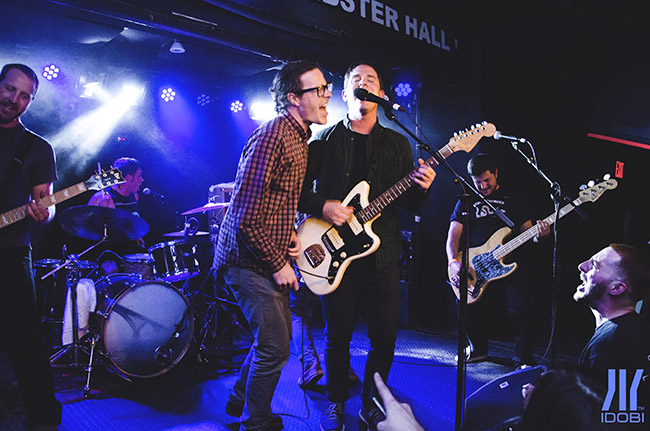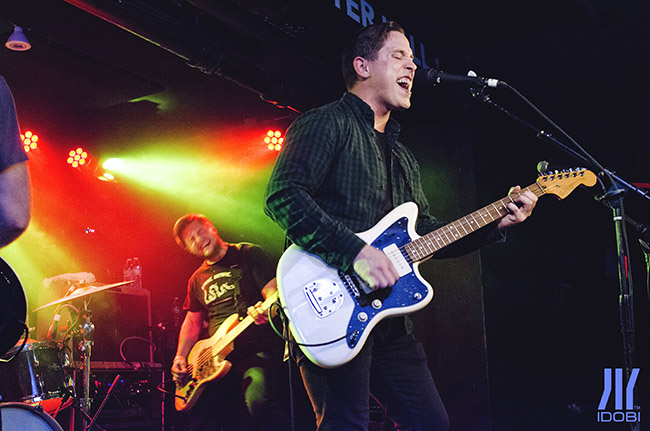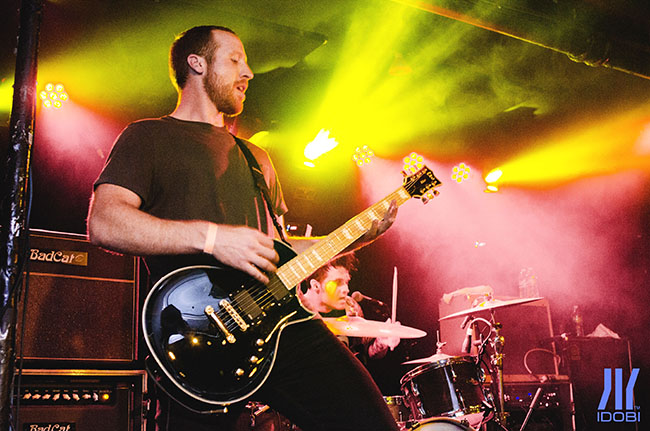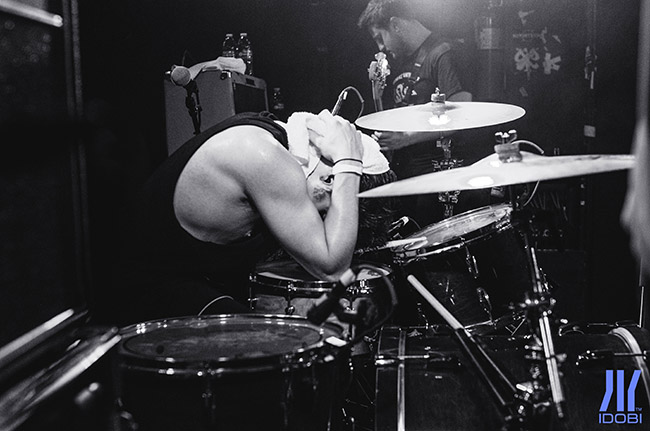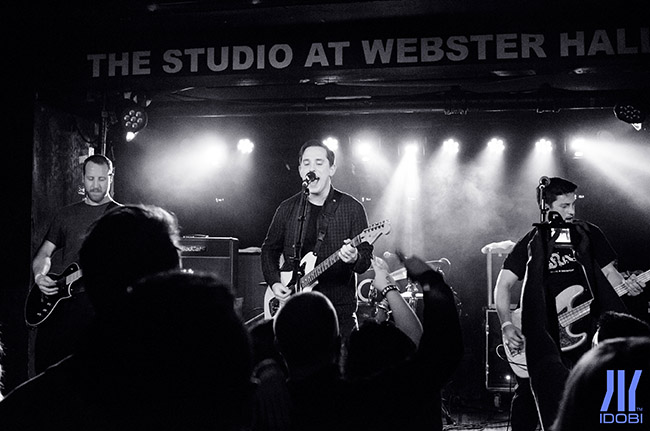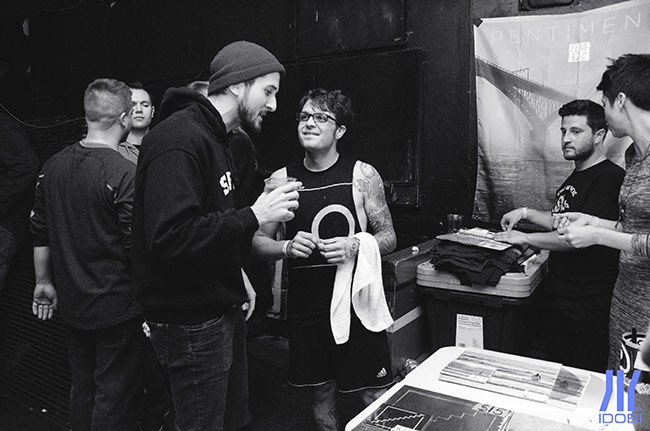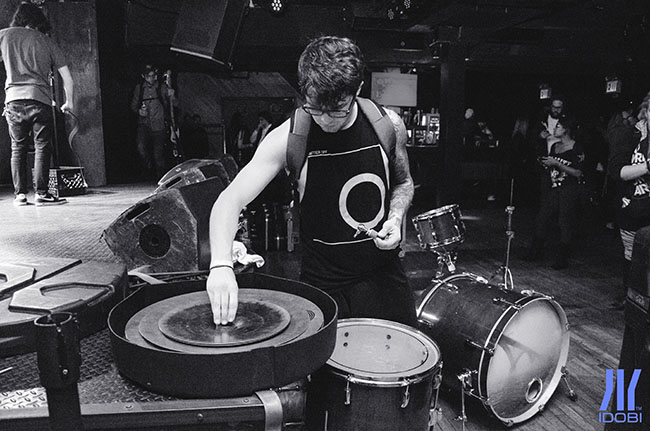 Tags:
day in the life
,
Pentimento