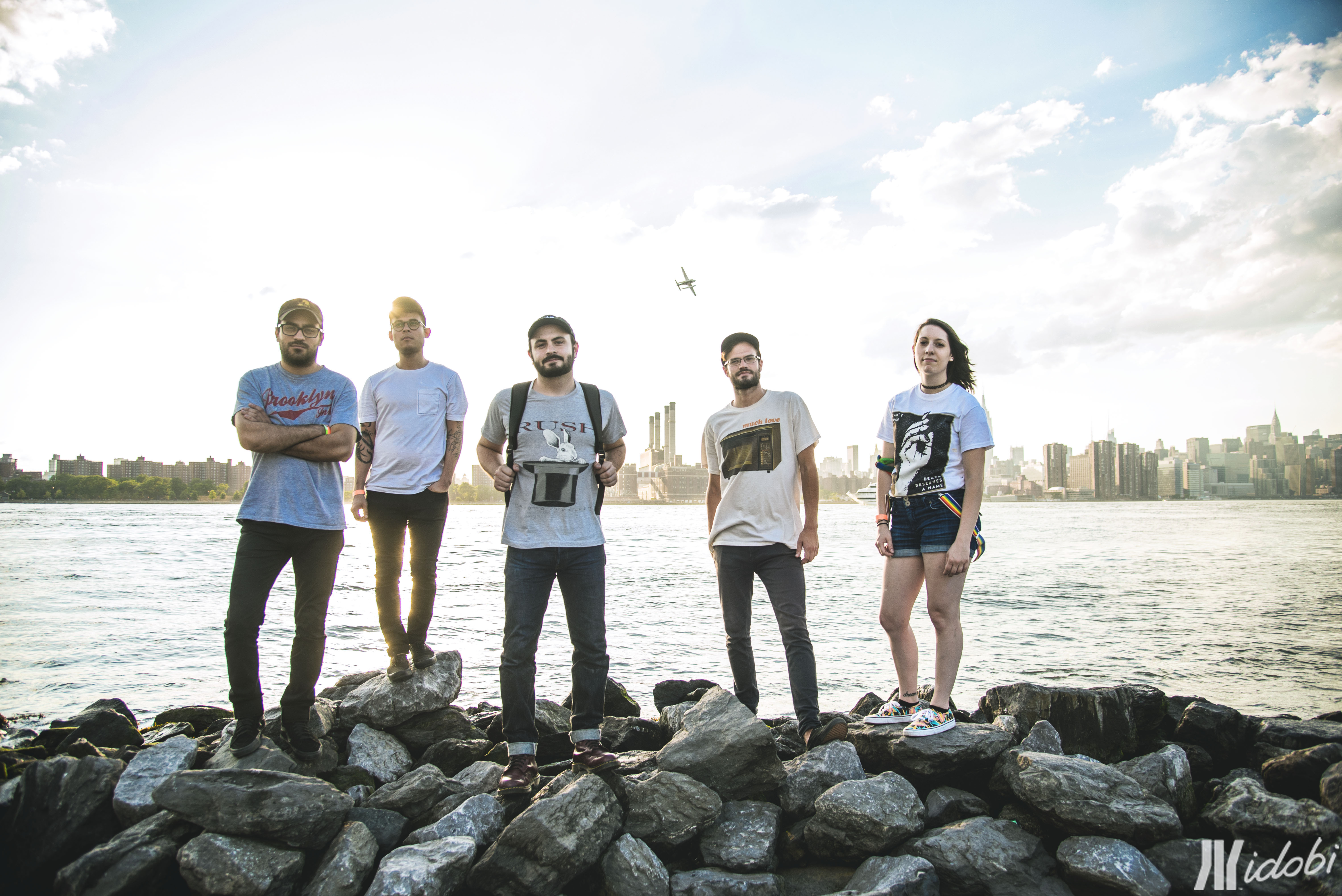 It's no secret that being involved in the music world can be draining and discouraging. It takes a lot of drive and passion to continue creating even when you have nothing happening in the moment. It requires even more to be able to step away from music in order to learn to appreciate it again. The journey can be frustrating and sometimes daunting yet, Chris LoPorto [guitar/vocals], Danny Rico [guitar], Andrea Morgan [drums], Greg McDevitt [bass], and Mike Sanchez [guitar] of Can't Swim have continued to hammer away at it in order to do what they love. I had the opportunity to spend two days with the band as they headlined both Amityville Music Hall and Knitting Factory in New York. I learned more about their beginnings, how they've kept motivated, their unique bond with one another, and their drummer Andrea's perspective on being a gay woman in the music industry.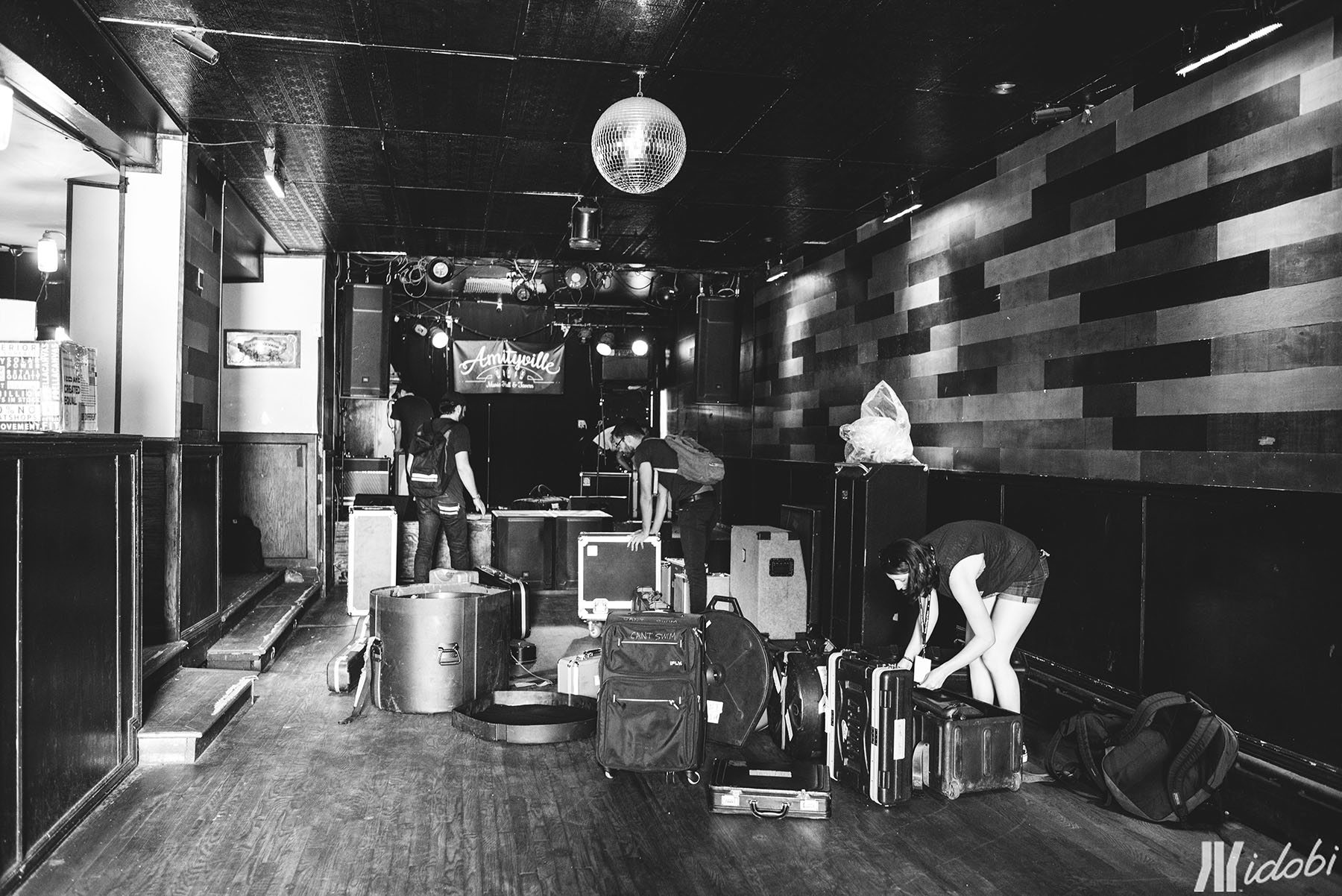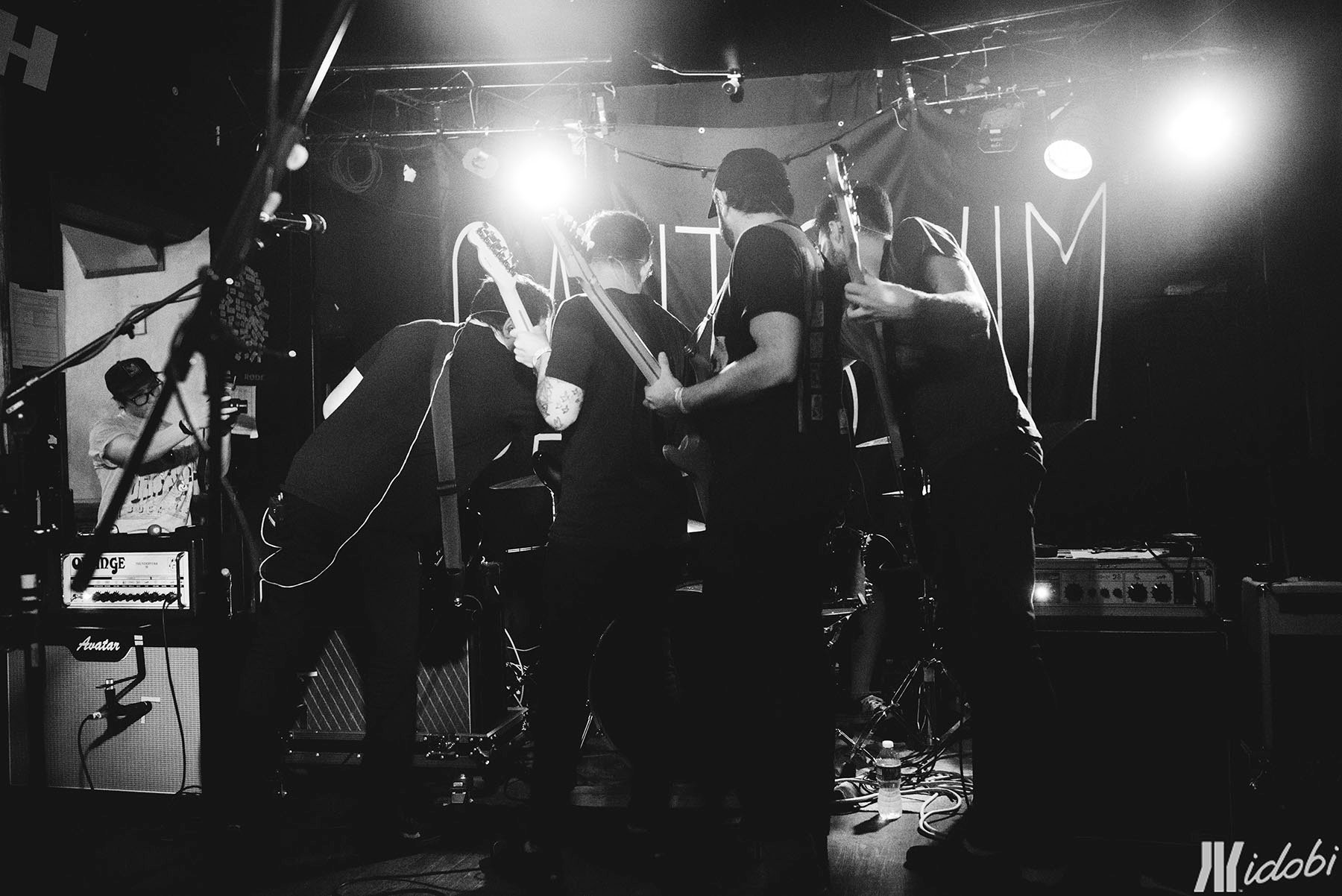 My time with Can't Swim started on Long Island. After seeing them perform a few times in the past I was excited to be spending two days with them. I met up with the band right before they loaded into Amityville Music Hall and helped bring in a few things. Once they got everything into the venue they started setting up for soundcheck. I watched everyone pitch in to help each other despite having no obligation to. There was something special about their relationship with each other but I had to wait 'til after soundcheck to ask them about it.
  "All those years I wasn't playing music I convinced myself I didn't need it."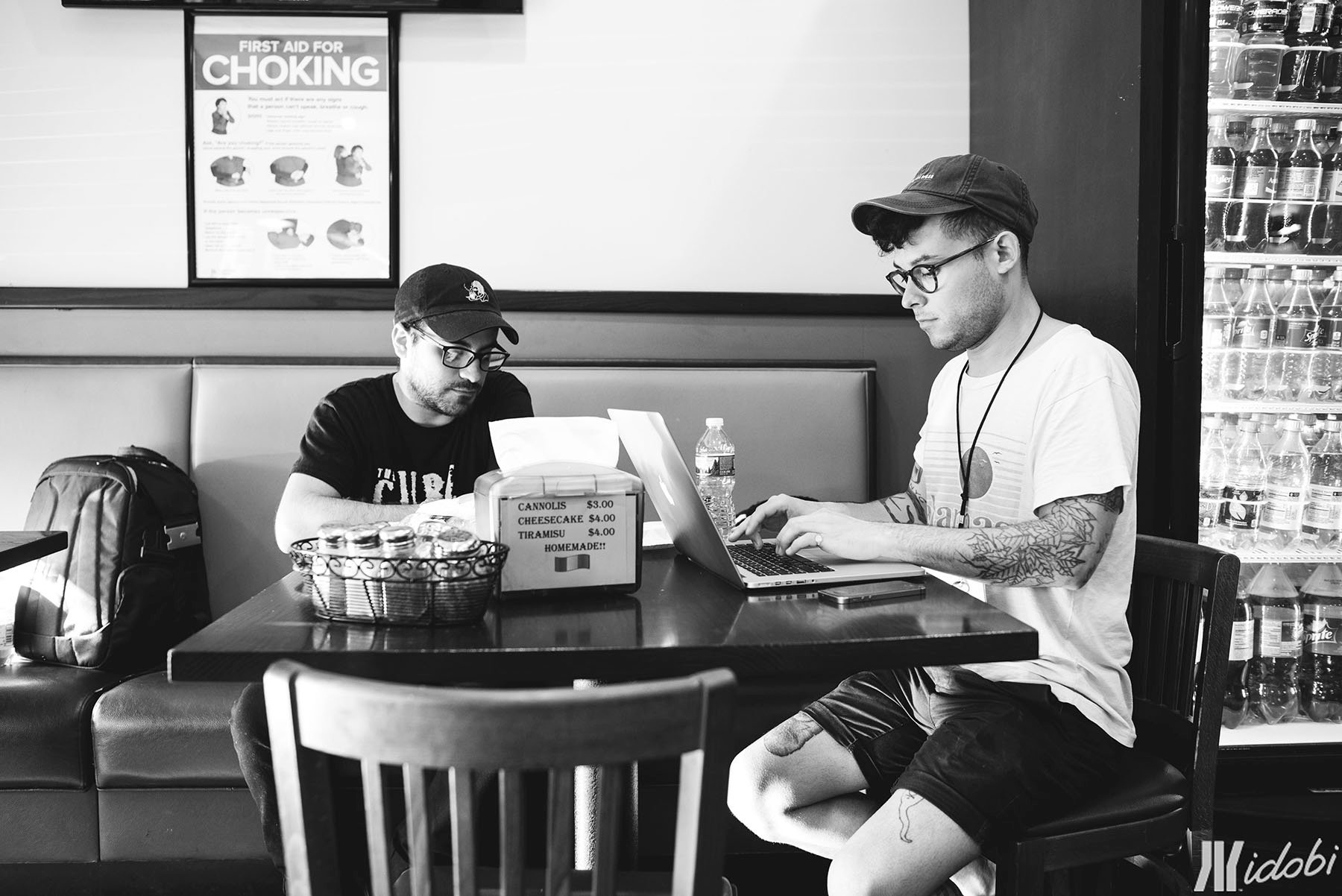 We had ample time before doors opened so we all headed across the street to the pizzeria to grab a slice. This gave me a chance to catch up with them on their beginnings and relationship with one another. After scarfing down a margarita slice, I received a text from a friend in another band that read, "Tell the singer [Chris] that you know me." It blew my mind since I didn't know they had even crossed paths. I immediately jumped up to ask Chris about it. I learned that years ago he and my friend did their first tour together. As we continued with his musical history we ended up at his current band Can't Swim; Chris and now-guitarist Danny worked on the record together and it got picked up by Pure Noise. This was before they even had a band in place. From there they sought out the rest of their members and linked up with Andrea last year.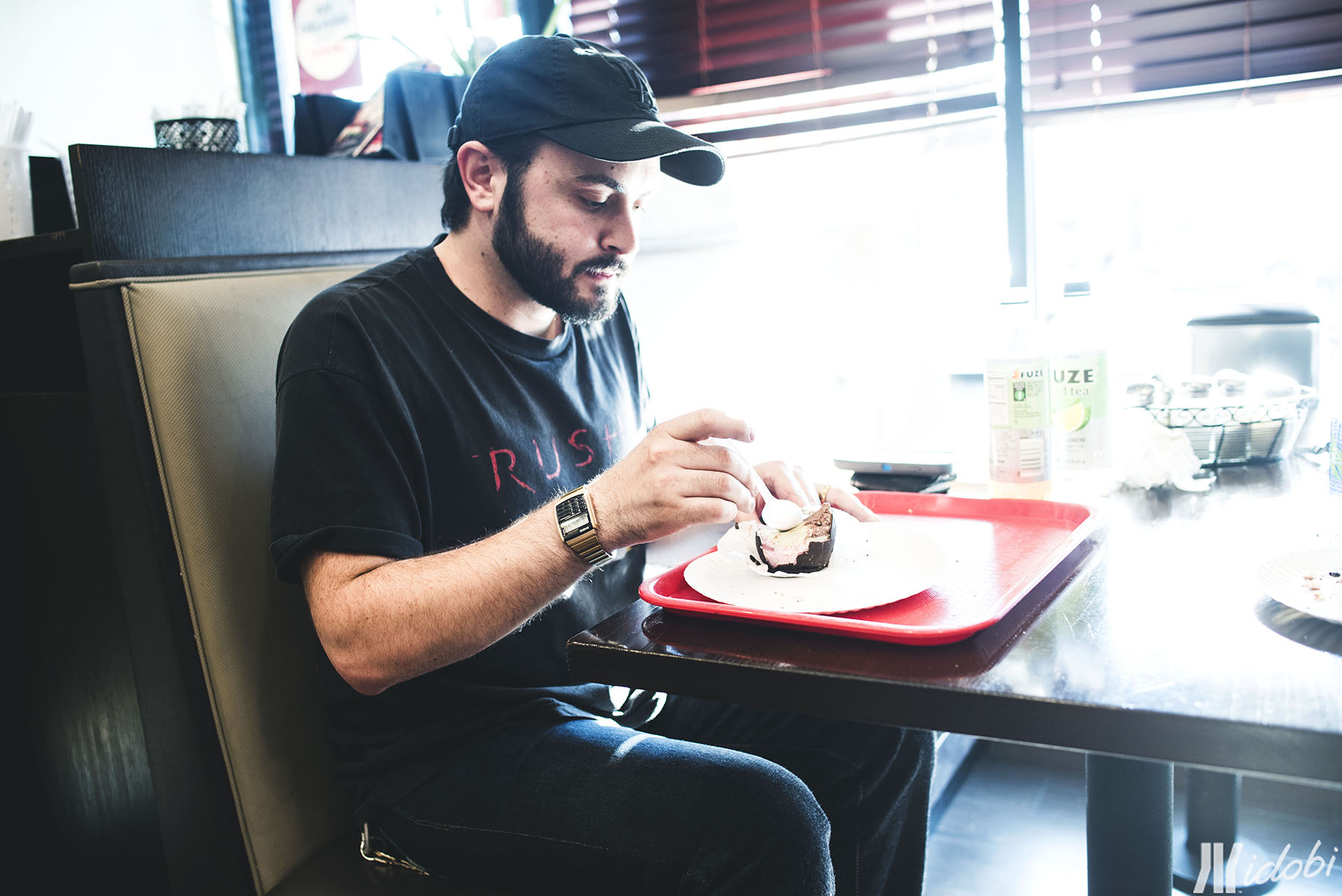 As we continued our discussion it became clear that Chris is at the heart of this project. His undying will to continue creating is what led every member of his band to this moment. Once we finished up Chris noticed that the pizzeria had a spumoni ball which was spumoni encapsulated in a frozen chocolate coating.  Based on Chris' reaction to consuming it, it was pretty clear that it was everything good in the world put into a single dessert. Soon after, he ventured back to the venue and we followed suit shortly after.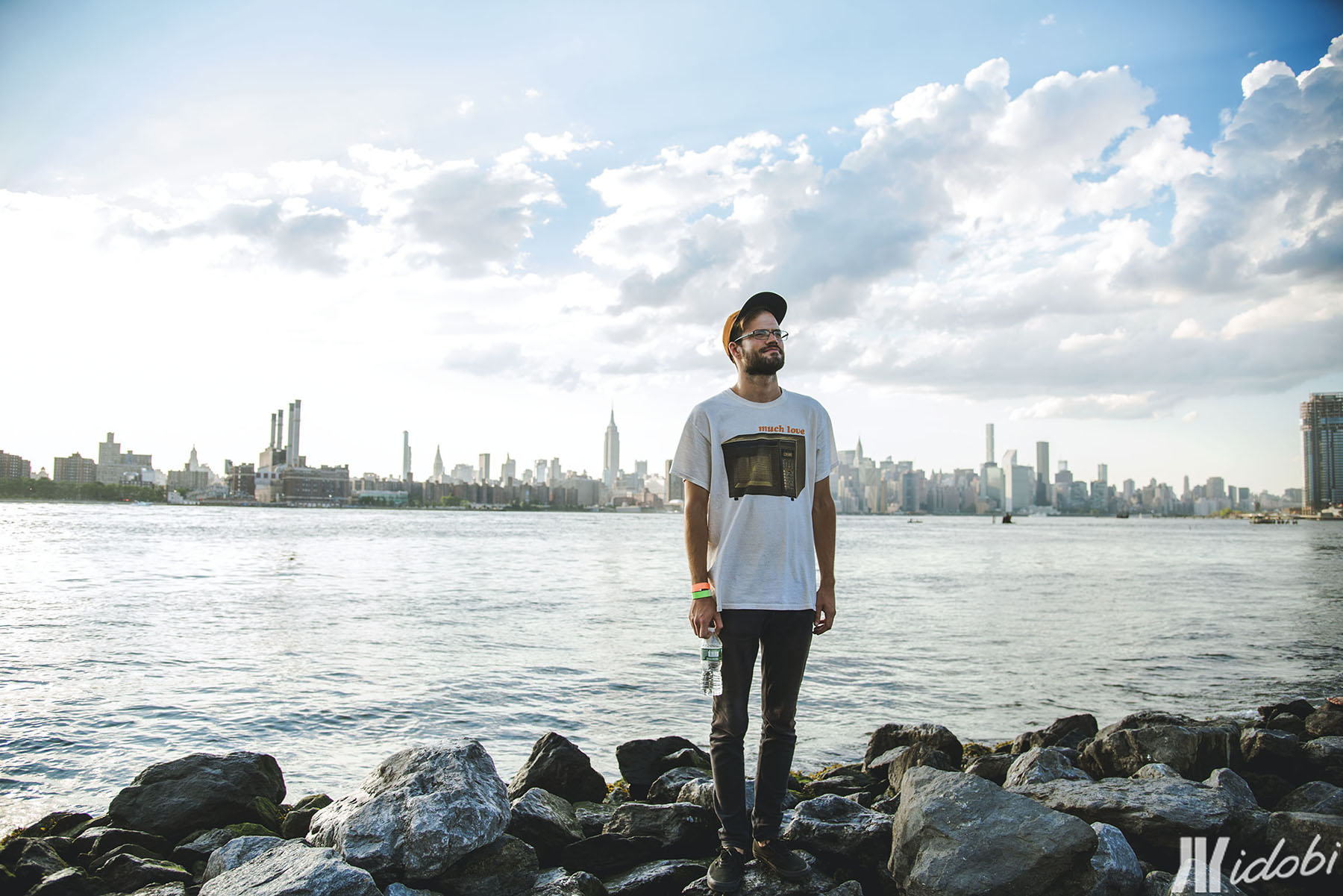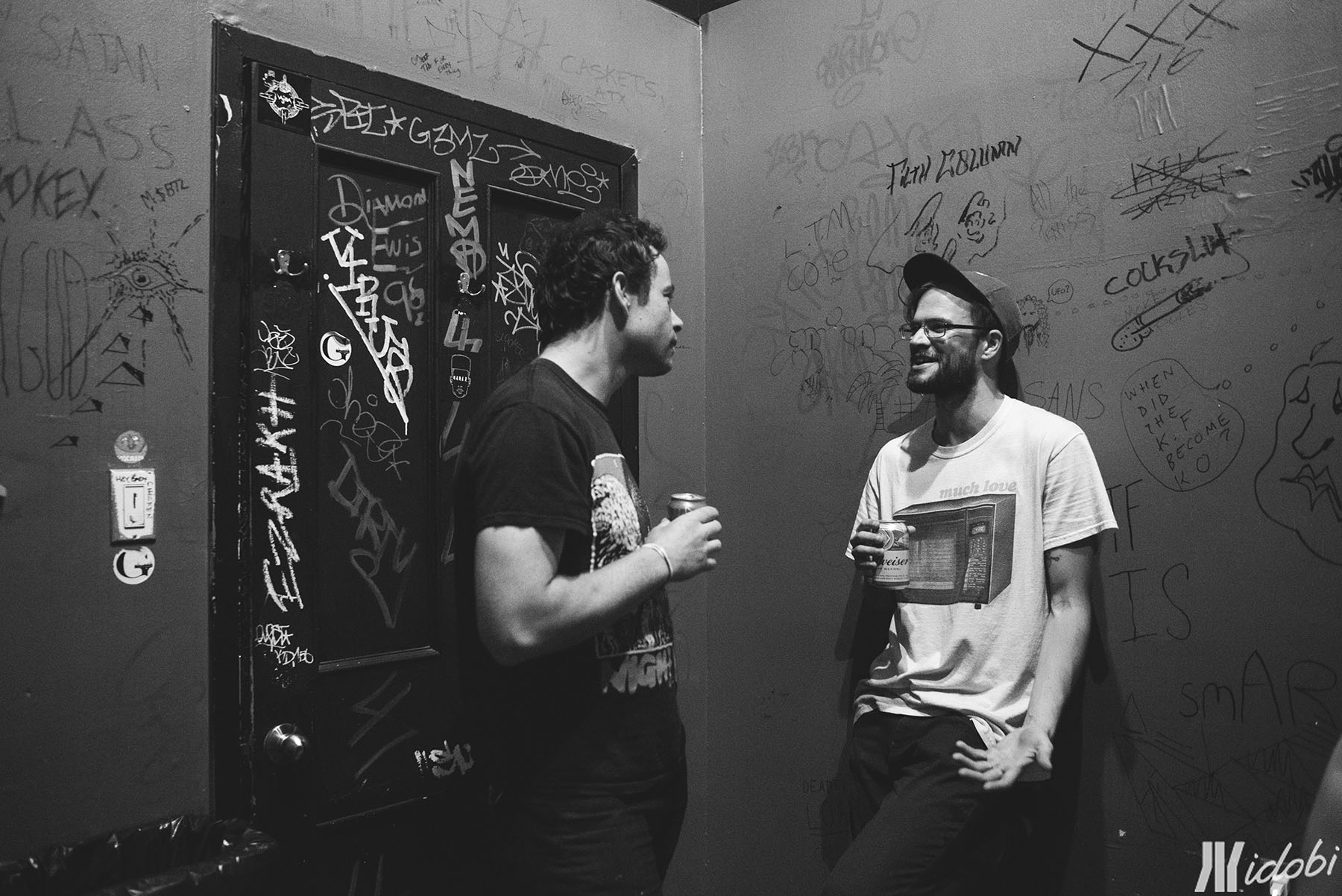 "Knowing that I can provide that feeling of Cloud 9 is the best feeling in the world!" 
The start of the show approached quickly and everyone dispersed to mingle with friends and fans. This gave me the opportunity to talk to each member of Can't Swim individually. I decided to grab Greg first since I was eager to hear more about how he's been juggling pursuing a masters degree in mental health while touring. Despite the initial challenge of balancing the two he said that everything was going well. In fact, he was at a 3.9 GPA in all his classes.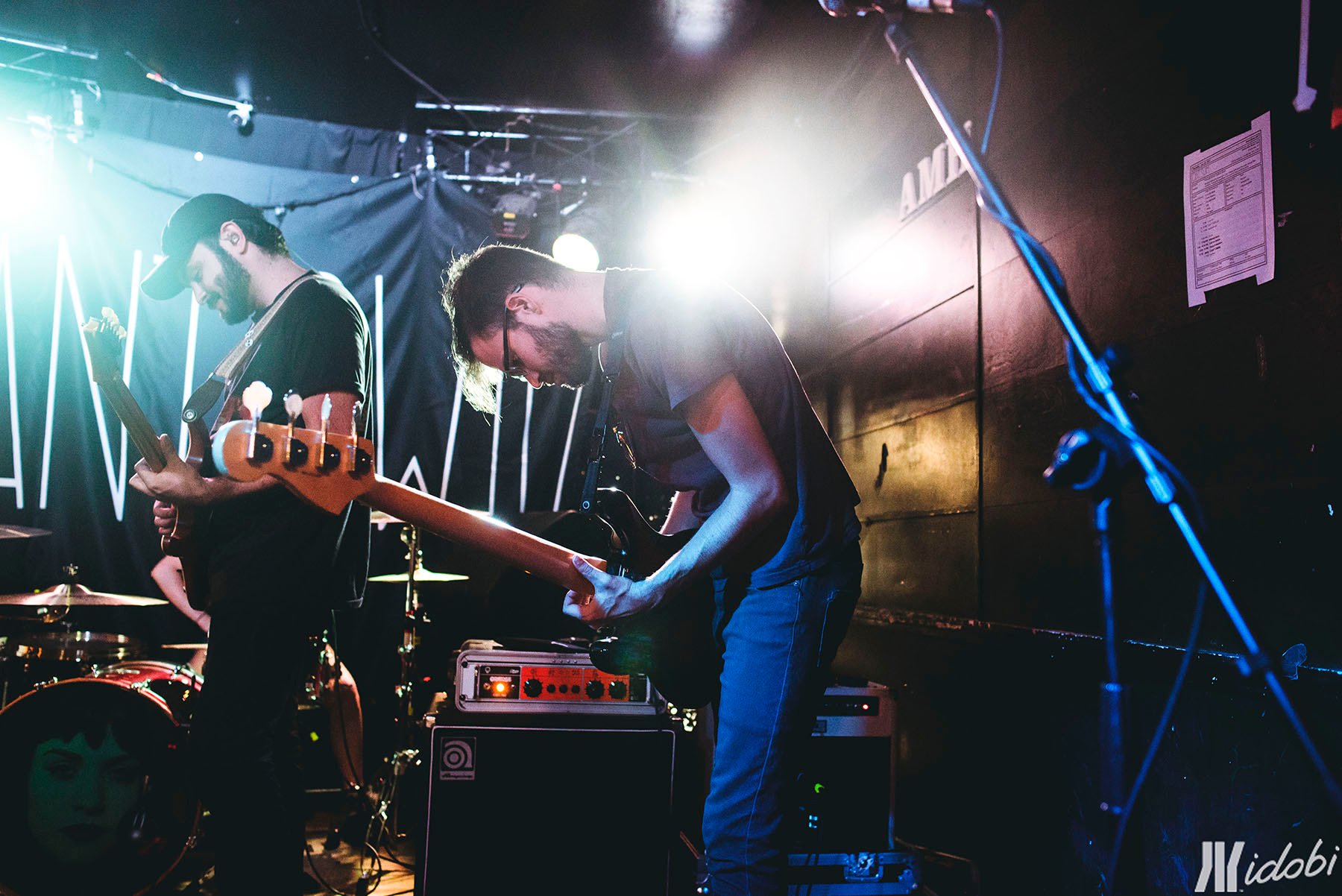 Our discussion took us back through his years in music, his feelings when he wasn't actively playing, and his new path at Can't Swim. After deciding to go to school at 21 and then pursuing a masters Greg told me, "All those years I wasn't playing music I convinced myself I didn't need it."  Now at 29, with a psychology degree under his belt and as a member of Can't Swim he has a different perspective on his role in music, "To be able to come back and do this I want to reach as many people as possible and create a positive impact." This new opportunity in music has led Greg to much more than touring the country, "Knowing that I can provide that feeling of Cloud 9 is the best feeling in the world!" Being able to give back isn't the only good thing to come from joining Can't Swim; Greg has a renewed sense of appreciation for music. When it comes to attending shows he says, "I come to these shows and feel like I'm 15 again." His words made me introspective about my place in music and I asked myself: Am I appreciating what I do to the fullest?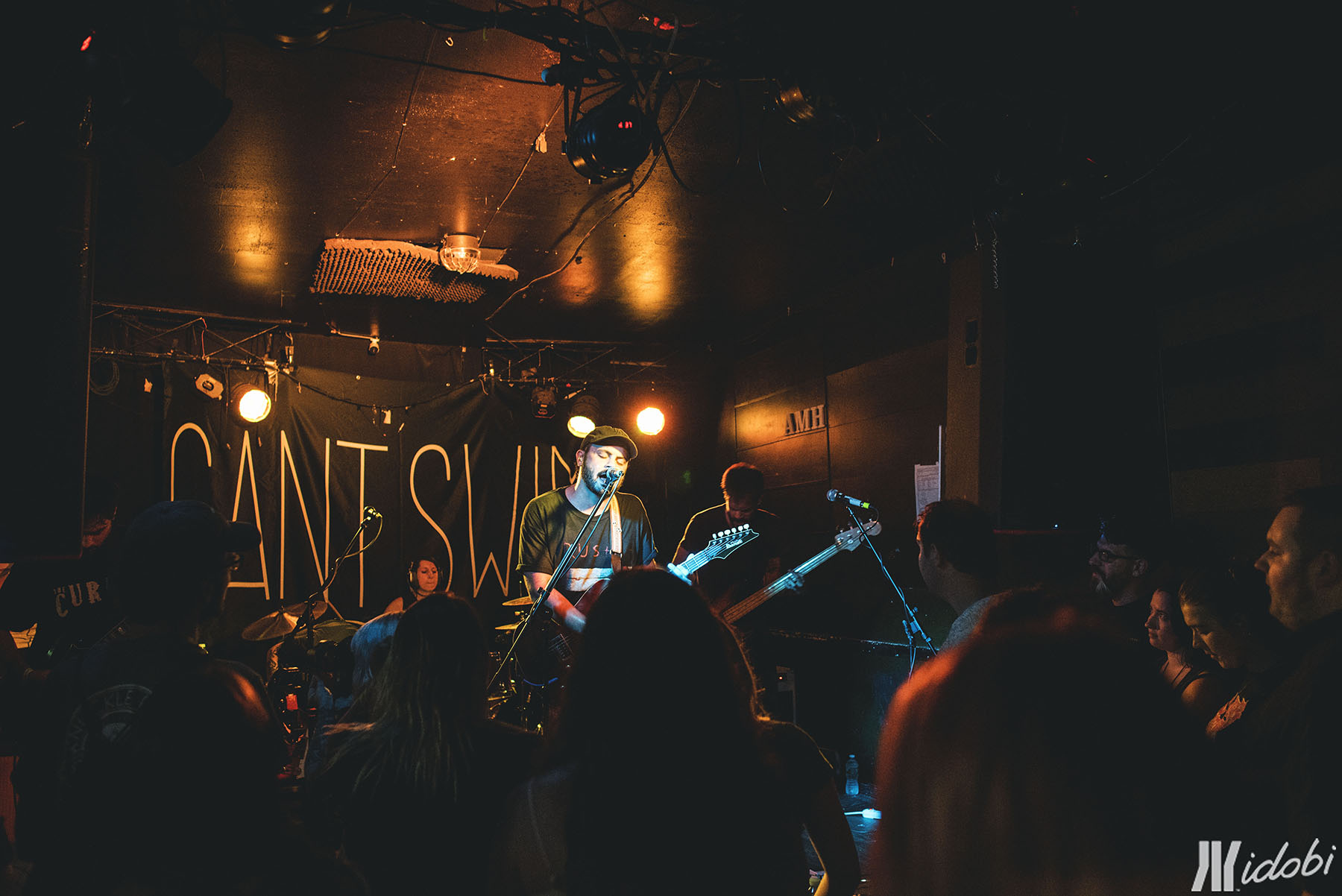 Before I knew it Can't Swim went on stage.  I took the remainder of the night to listen to their set and take a few photos. I rarely get to sit back and just enjoy when I am photographing a band so it was a treat to be able to not only watch them shred on stage but to also watch the fans in the front row scream along to their songs. Once the show was over we said our goodbyes for the night and planned to meet up two days later in Brooklyn at their  Knitting Factory show.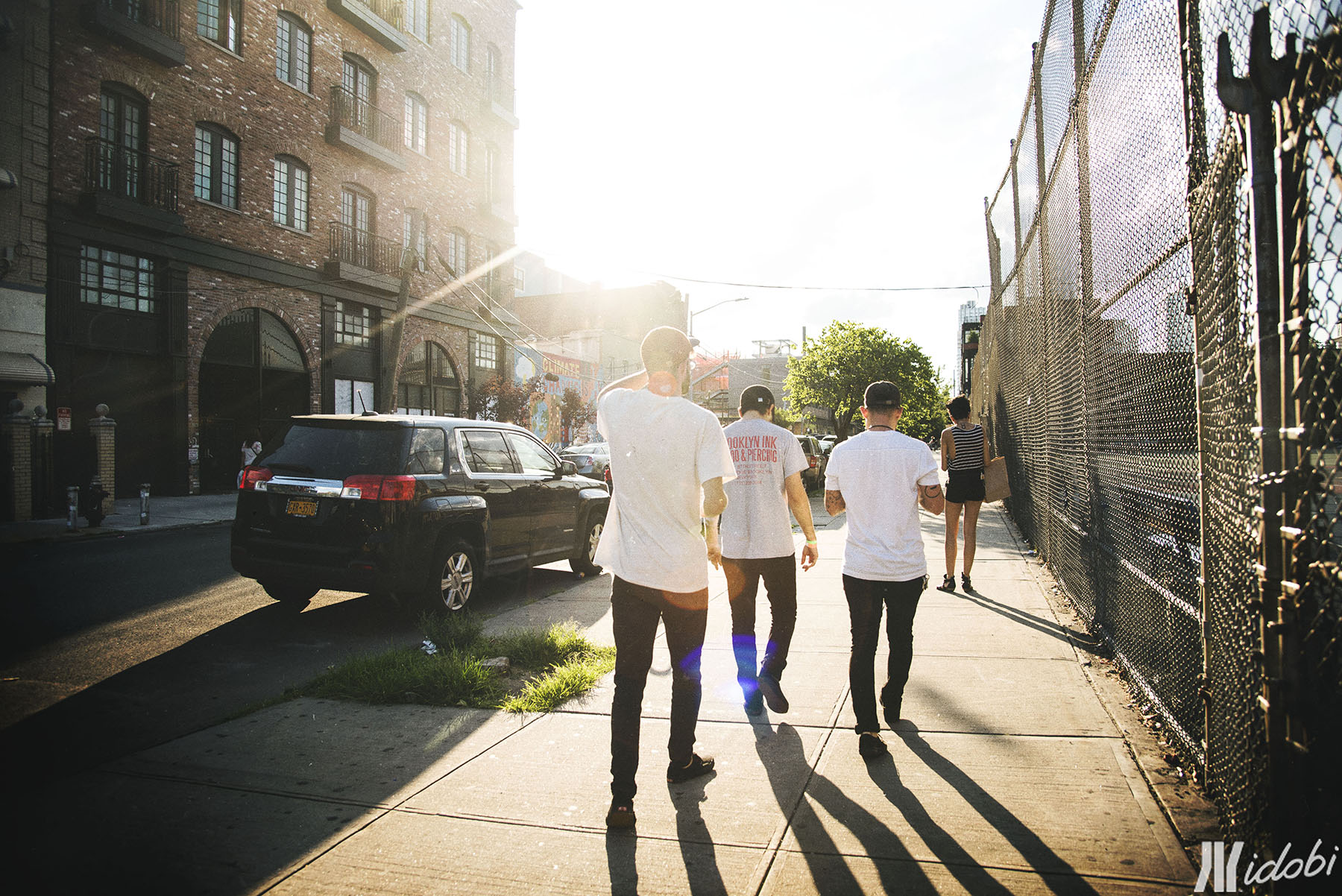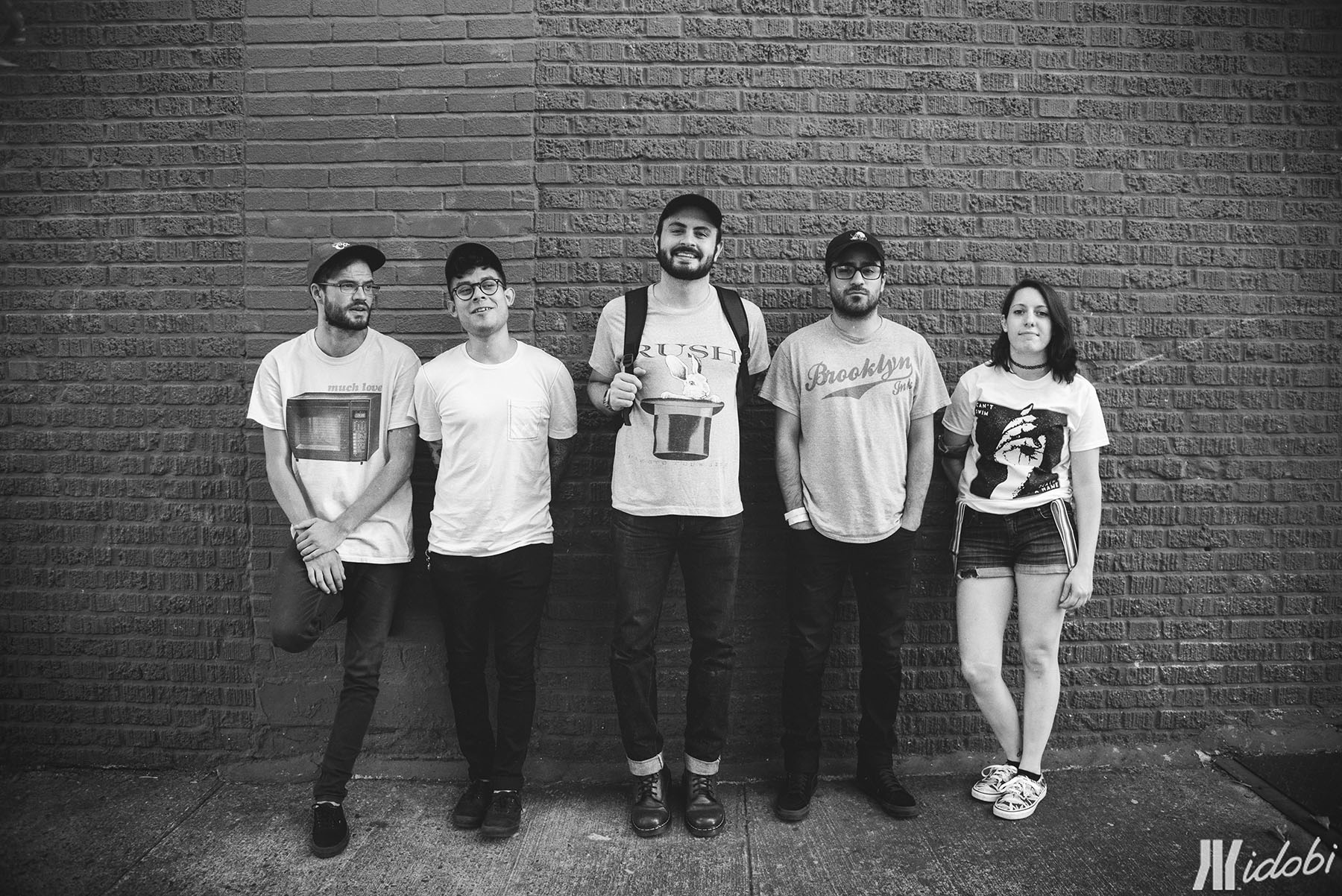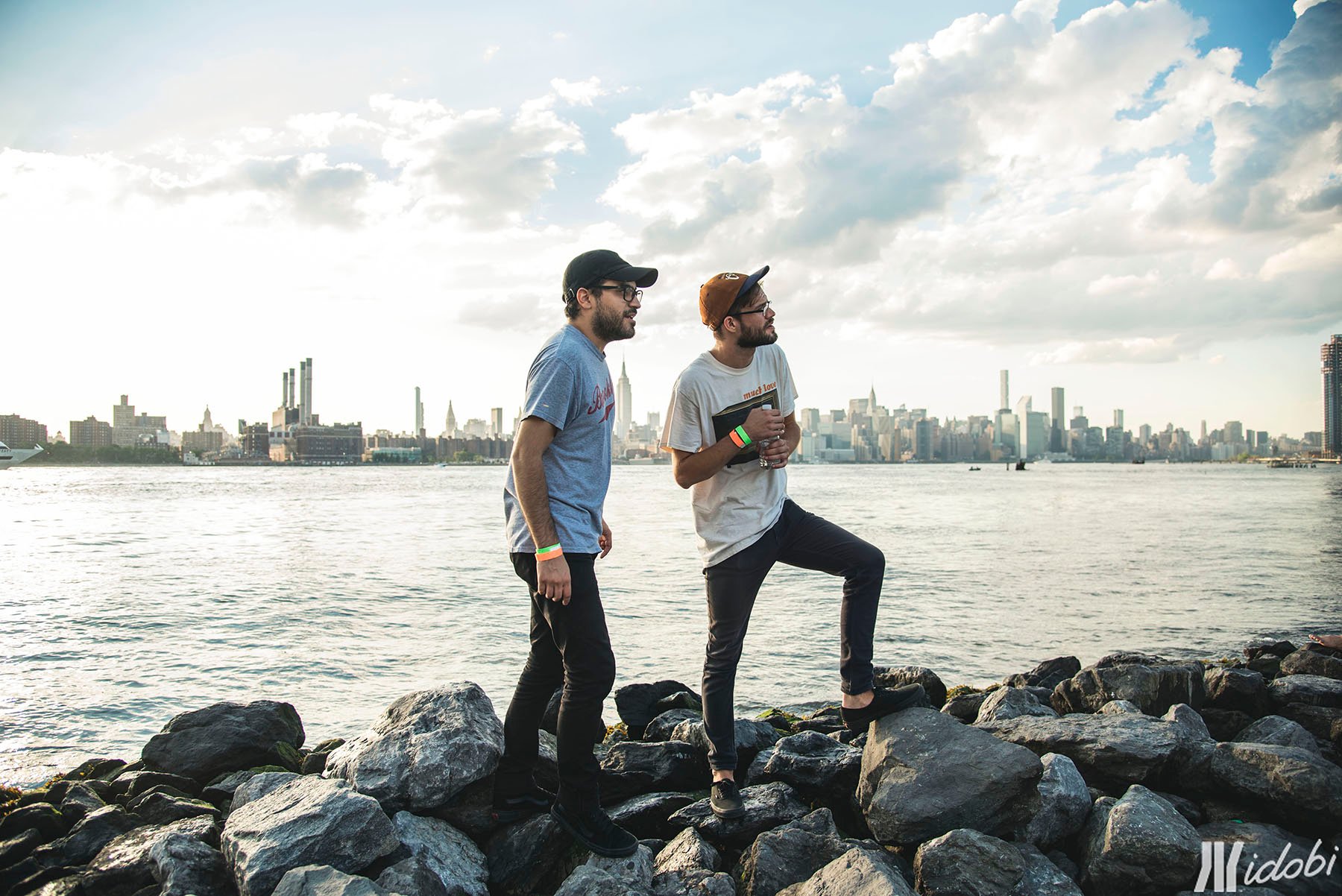 The walk from the L train seemed to go on for miles in the late summer heat. I arrived at the venue in the early afternoon right after they loaded in. After chatting with everyone about what they got for lunch and how their previous show went, it was time for soundcheck. Once that was taken care of we all headed outside to take a few photos. Danny used to live in the area so he guided us to the Williamsburg waterfront. After taking some quick portraits, we hurried back as doors were going to open soon and everyone still had a few errands to run. I got to chat with Mike and Danny a little more once we settled into the green room about their music history and how joining Can't Swim changed their careers in music. As Mike helped to change everyone's guitar strings, they told me that they both used to play in hardcore bands. Over the years, however, Chez came to a point where he was ready to quit music. Danny shared a similar notion, he told me if Chris hadn't sent him demos he likely wouldn't be where he is now. Mike continued, "If it wasn't for Can't Swim we wouldn't be playing music."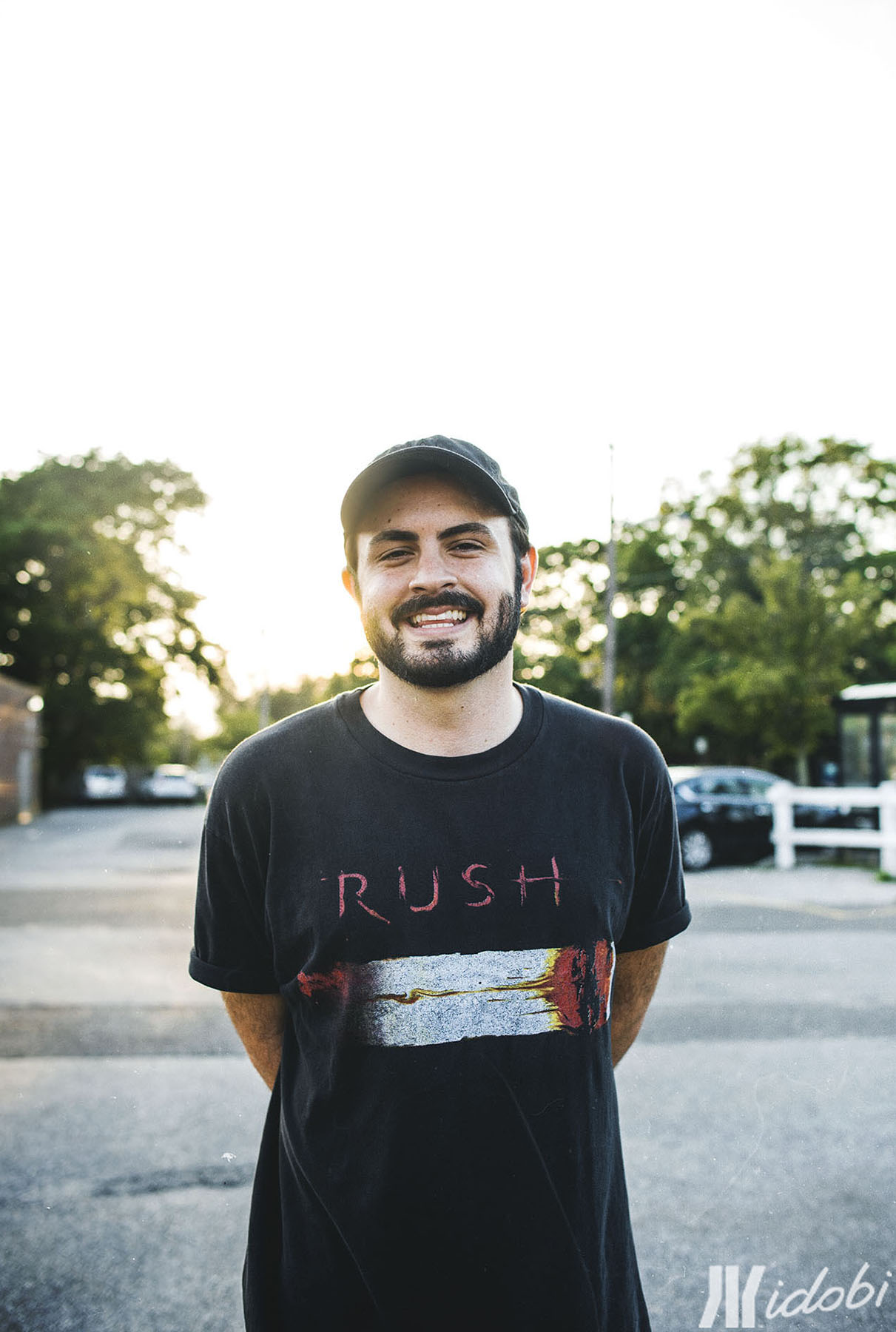 After finding out how joining Can't Swim had changed the path of his bandmates, I sat down with Chris to ask him how that made him feel. He told me, "I got to pick the best of the best and I'm just as privileged as they are." He continued to tell me how he always wanted to do music like this and that working on projects between musical ventures helped to put things in perspective. "It's important to do other things to appreciate what you love," Chris said to me. He continued by saying, "Because we're older it feels more genuine, we all realized we really like this." This unique bond that exists between the members of Can't Swim is humbling and simply amazing.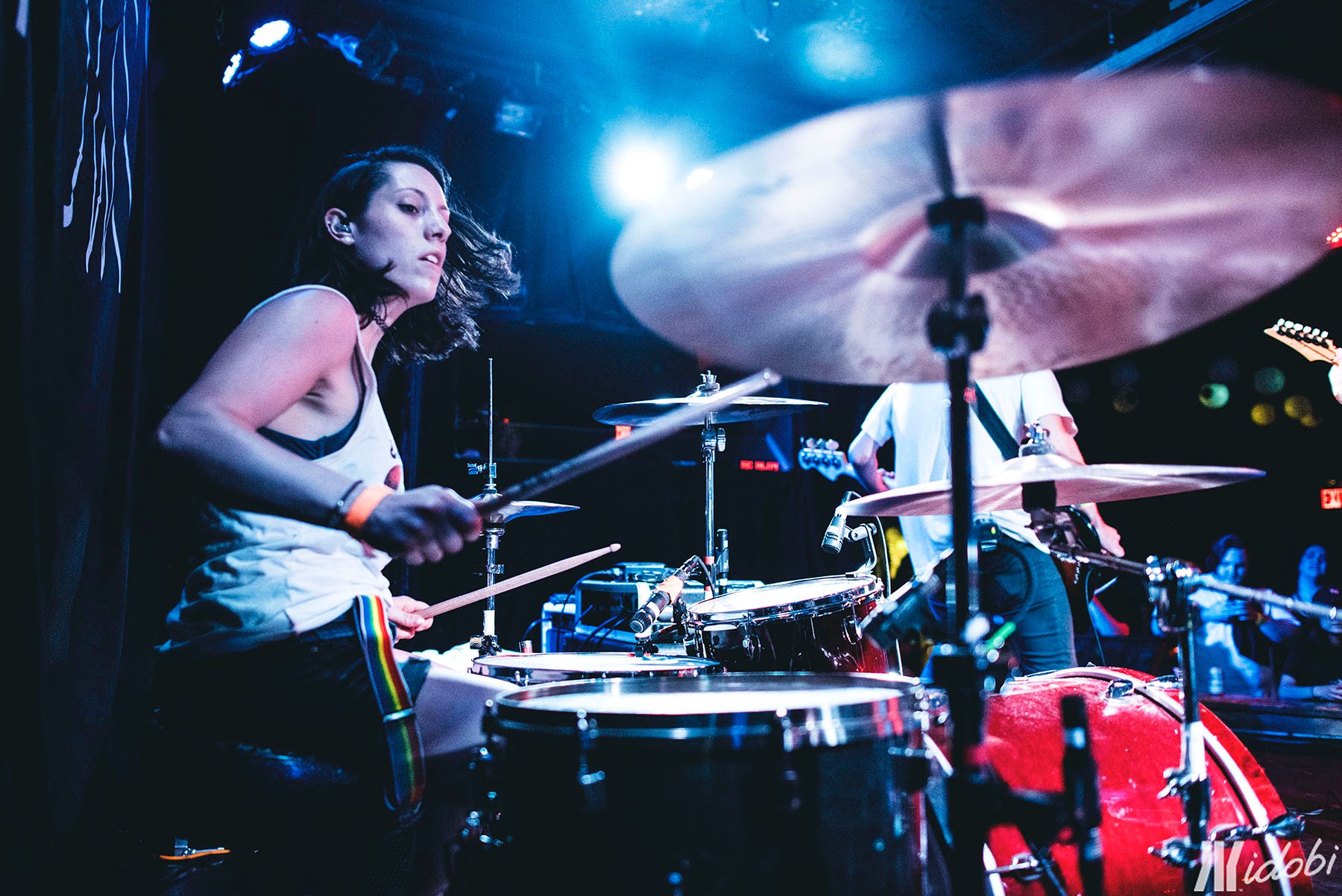 Once I grabbed a minute with Andrea I was eager to talk with her about being a woman in the music industry. Immediately after bringing up sexism we spoke about similar experiences, almost as if we had been telling the same story to one another. One thing in particular, that bothered Andrea, was when people would shake the hands of her bandmates but exclude her. As somebody who has also often experienced this while working, I can say that this is infuriating. Despite having to deal with these encounters often, Andrea doesn't allow it to deter her day to day. "I just laugh at situations because then they feel like idiots," she said to me.  Although she now has a more positive outlook this wasn't always the case. When she used to play at practice rooms, people would stare because she wasn't a male. In fact, this pushed her to stop playing at these practice rooms. "I felt like I always had to show off, " she explained.
 "It's important to do other things to appreciate what you love,"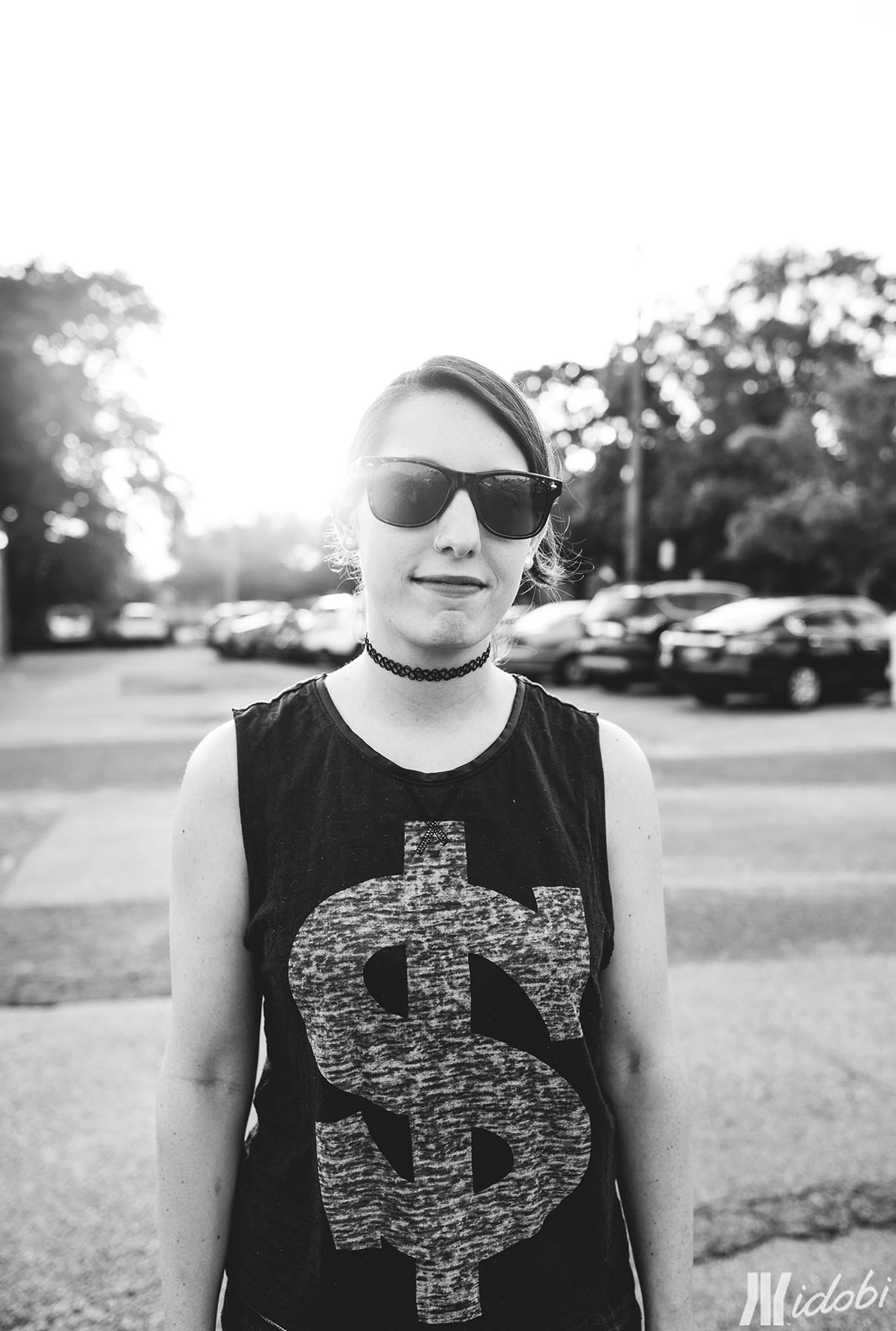 We sat on the curb outside Knitting Factory for a while just sharing stories. Some about triumph and others about frustration. When the conversation about being part of the LGBTQ community was brought up, Andrea had a lot to say and how she hoped to inspire others. She explained that for a while she kept it to herself because she didn't want more questions, but being part of Can't Swim and touring the country has helped her become more open. "I'm happy to be able to build a career being who I am," she confidently said to me. When it comes to advice for young aspiring artists Andrea says, "Being yourself is the most powerful thing you can do." On that note, we wrapped up our conversation as show time was approaching and headed inside.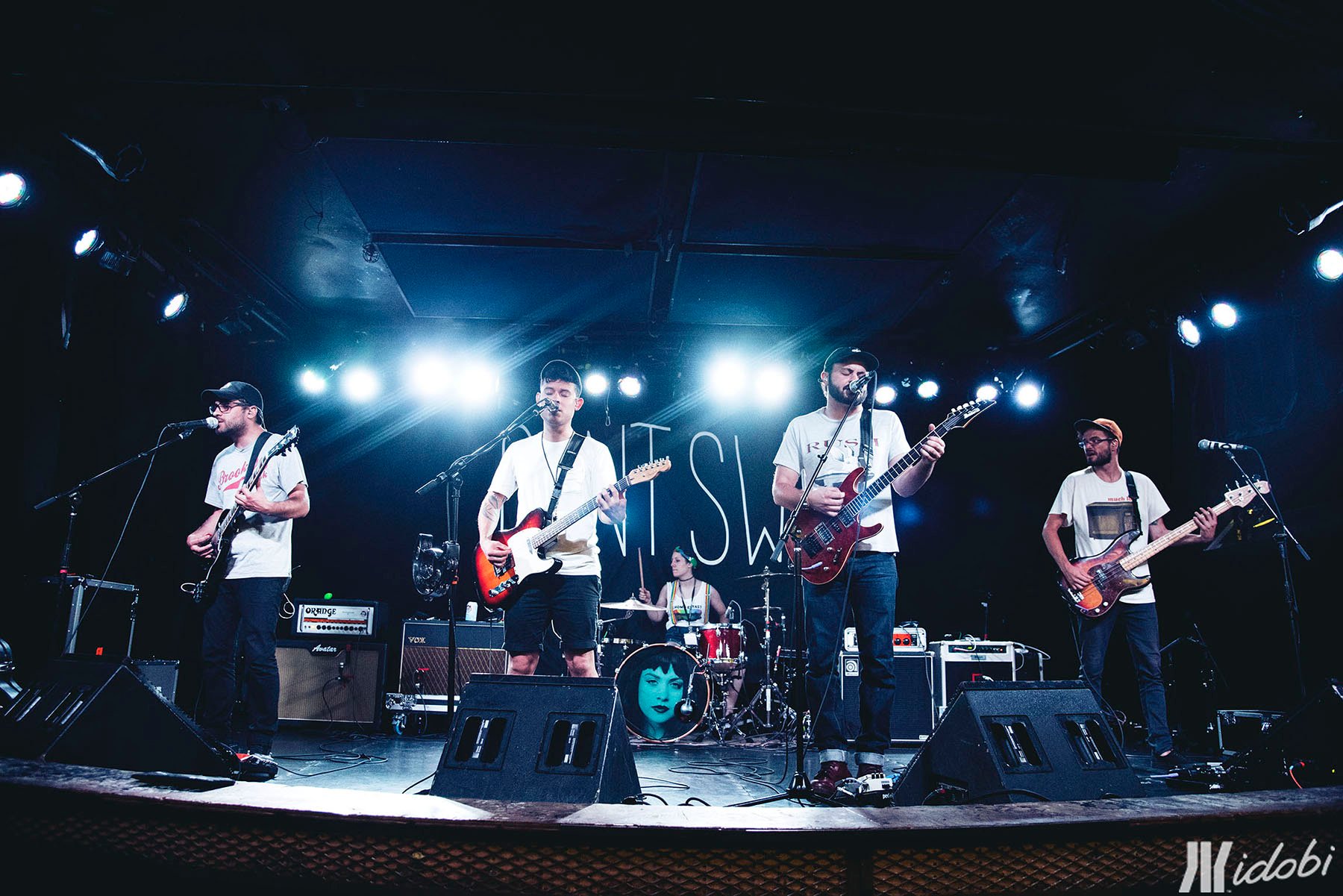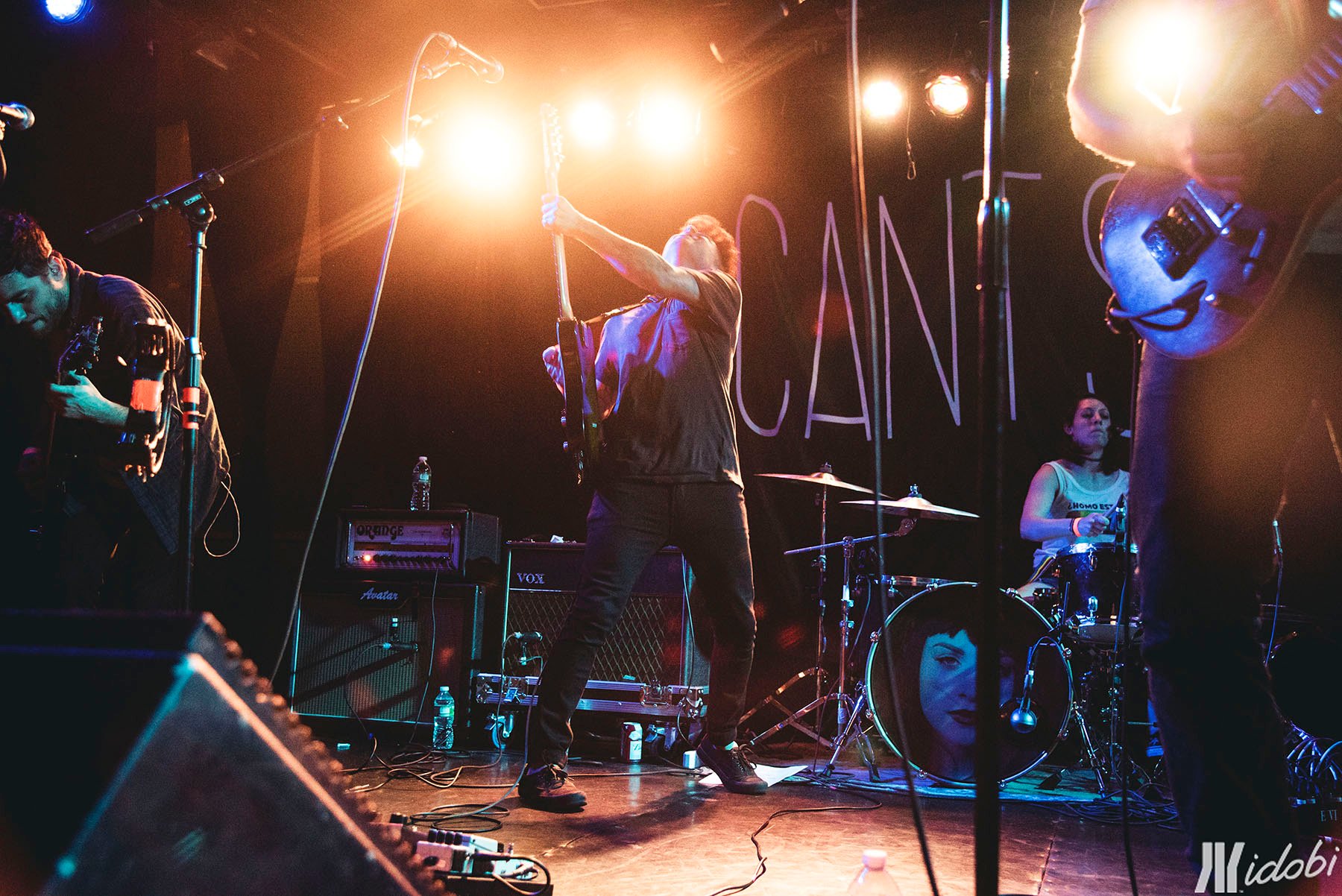 Once the band entered and picked up their instruments, the audience was in for a show. Even though I had seen them play a few days earlier, something about that day's gig felt different (could have also been dehydration from the heat, hah). Every fan in the front row was at a level of enthusiasm that was unparalleled by the crowd from Amityville Music Hall. Each of them were genuinely happy to be there and the same notion came through in the stage presence of Can't Swim. Everyone in the room was having fun at the rock show, it was that simple.
"Being yourself is the most powerful thing you can do."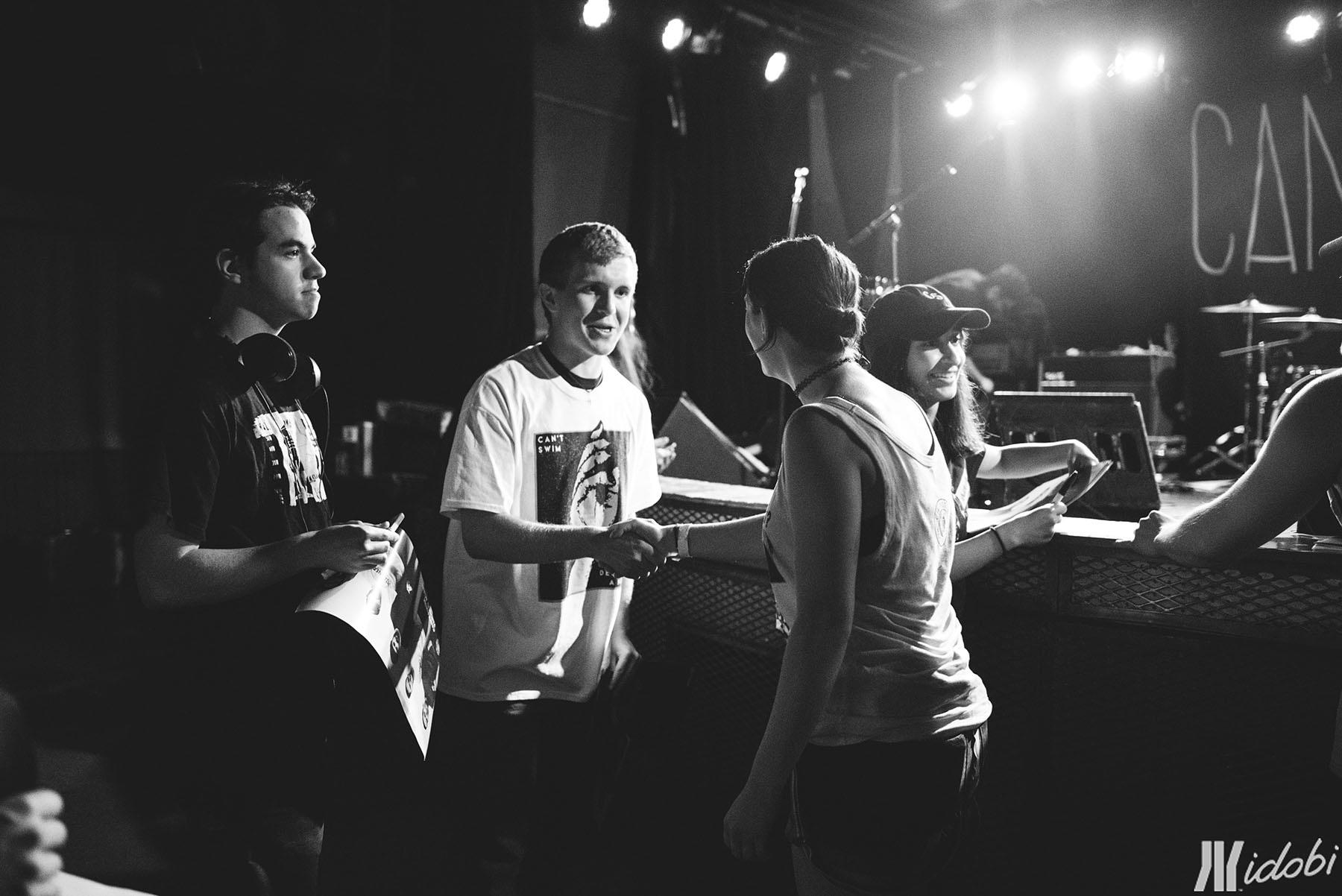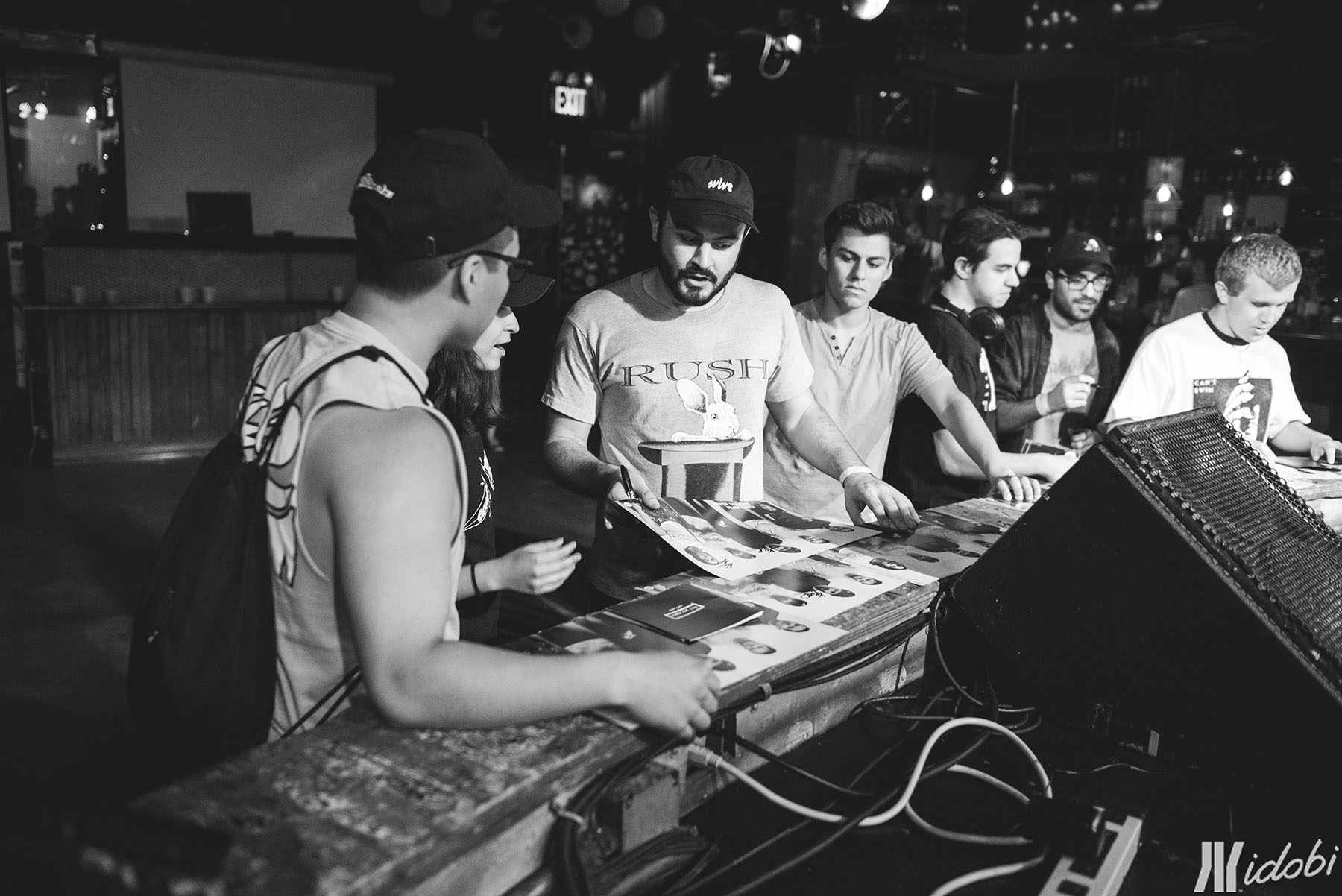 Once their set came to a close, I noticed quite a few fans waiting patiently with posters and t-shirts in hand for the band to sign. After the band wrapped up loading off the stage, they went over to greet each and every person. I watched the faces of two show goers light up as Andrea shook their hands. Witnessing that interaction of a fan meeting their favorite band is something that never gets old, it reminds you of just how special this community is.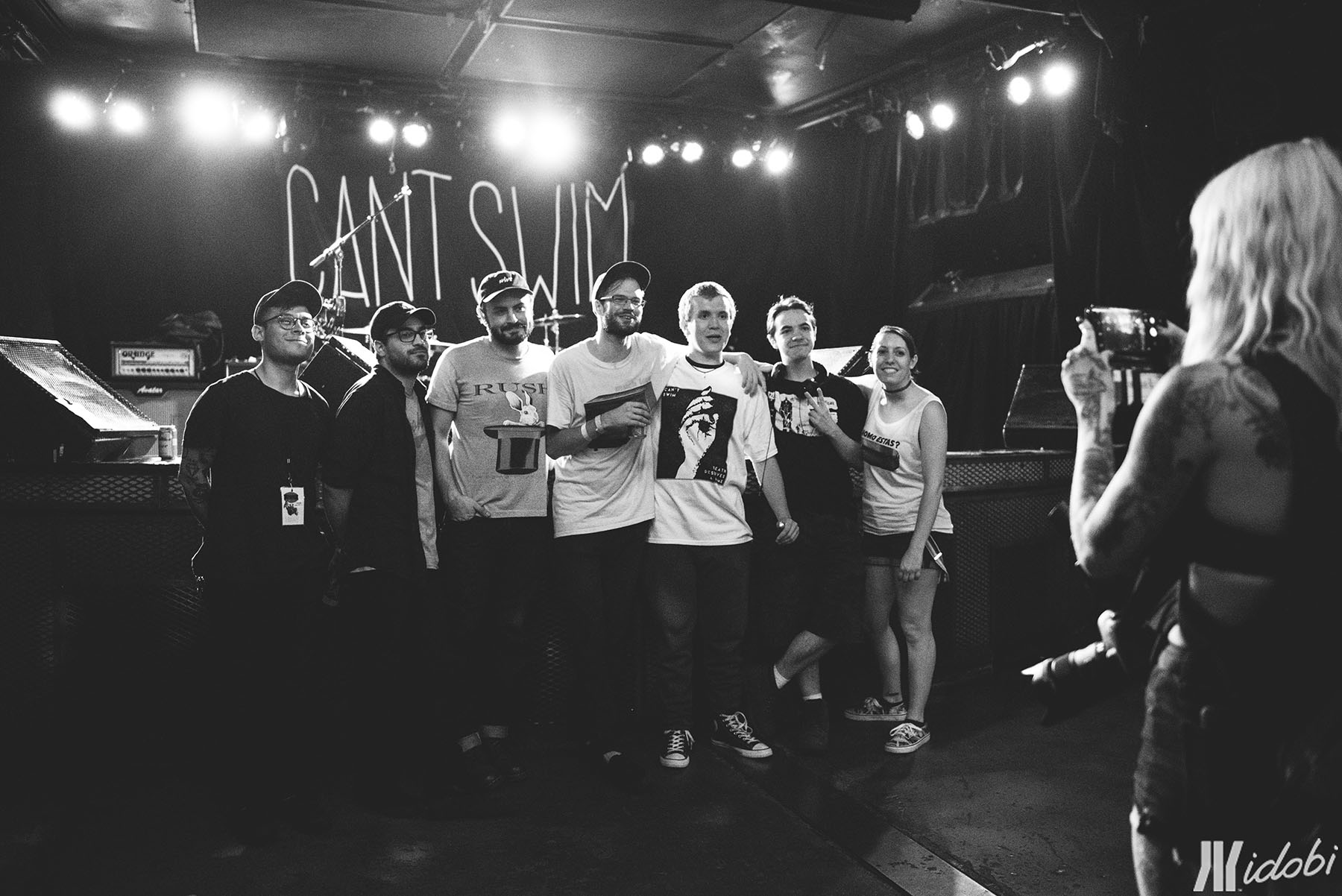 It started to get late and it was time for me to end my day with Can't Swim. I came into those two days without any real expectations of what would happen but left with five new friends who in a few hours changed my perspective on how to appreciate the things you love to do most. Can't Swim is a beacon in this industry that will only continue to shine brighter as their careers flourish. Their stories are a reminder that it is okay to take a break for yourself and learn to re-appreciate the things you are most passionate about.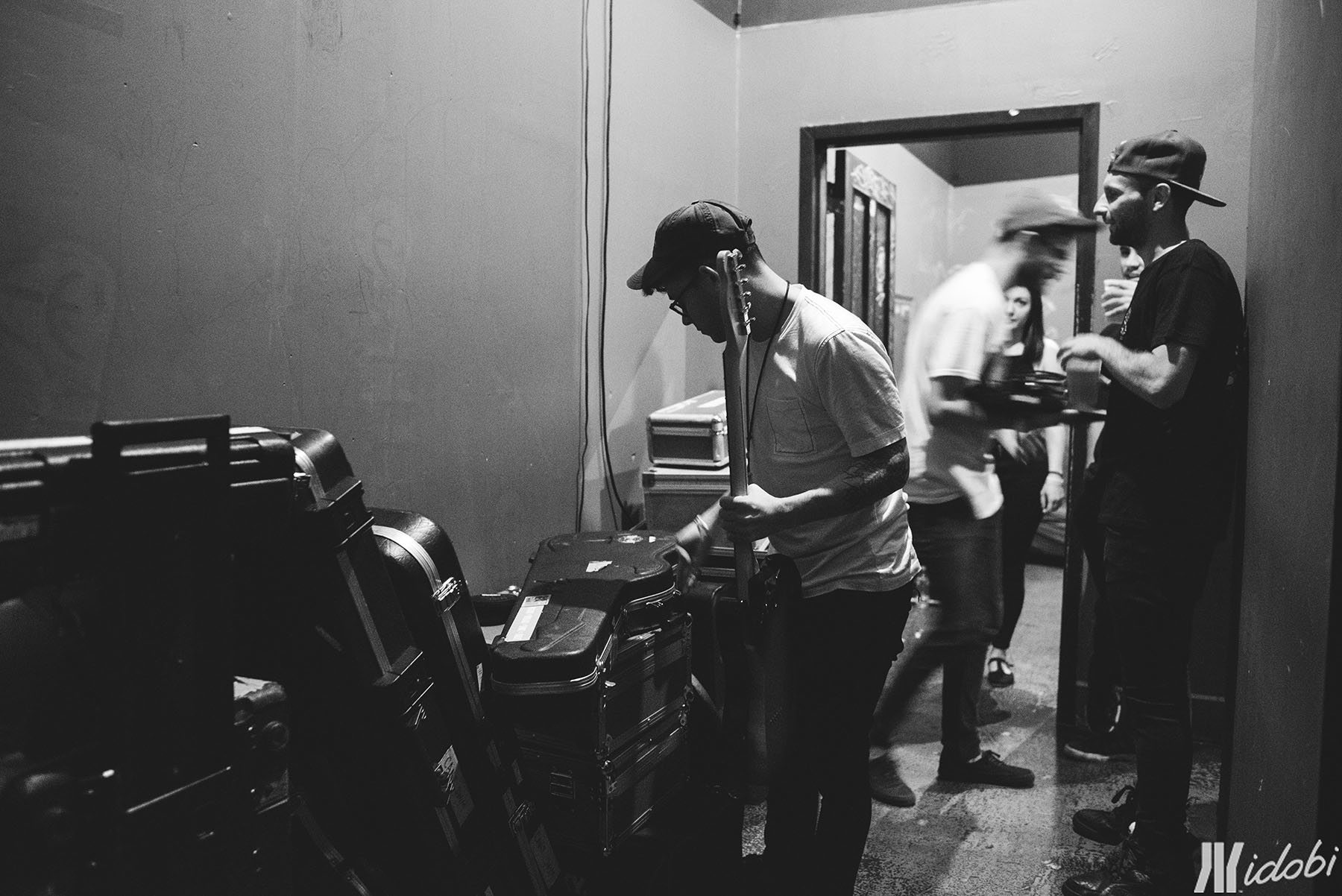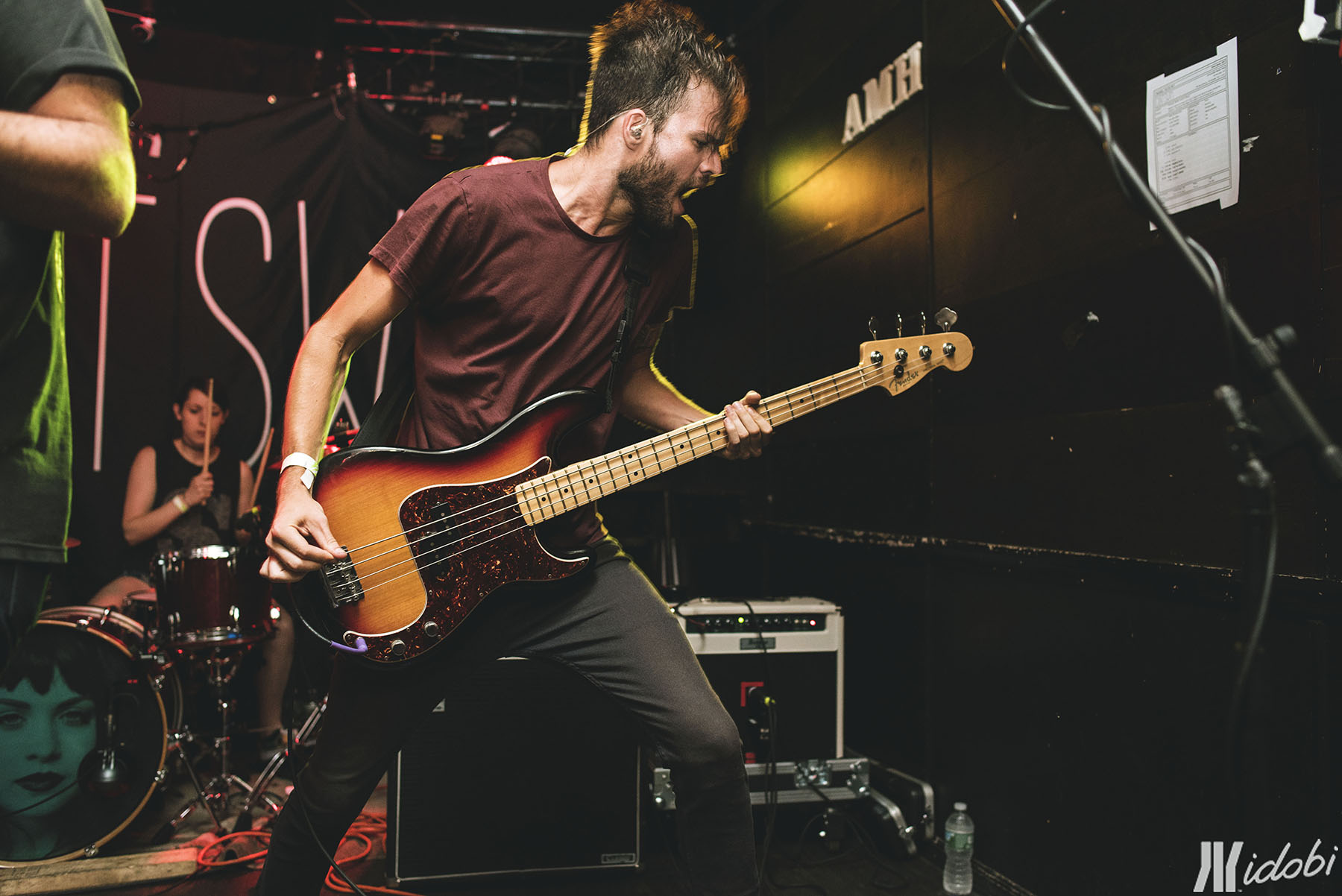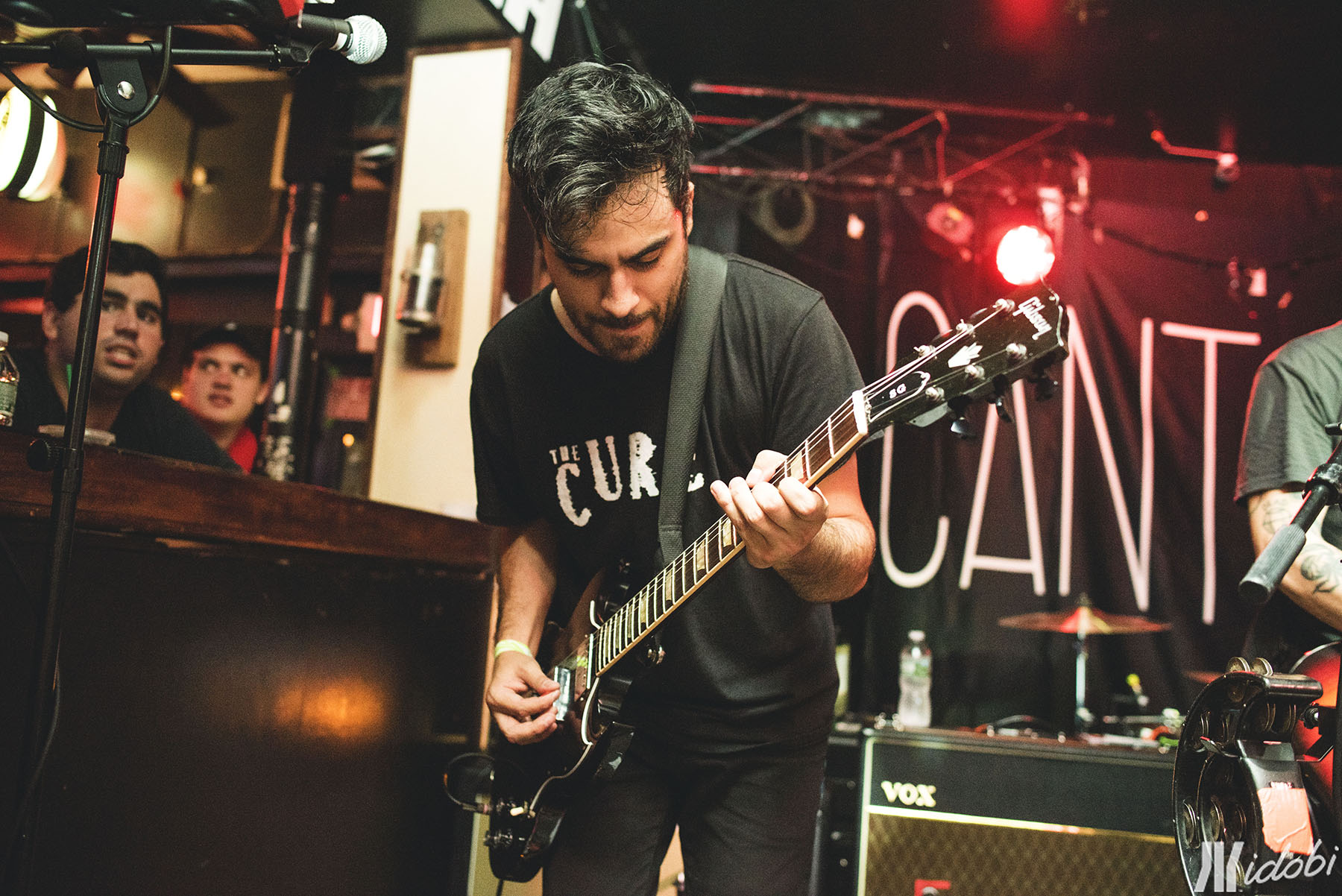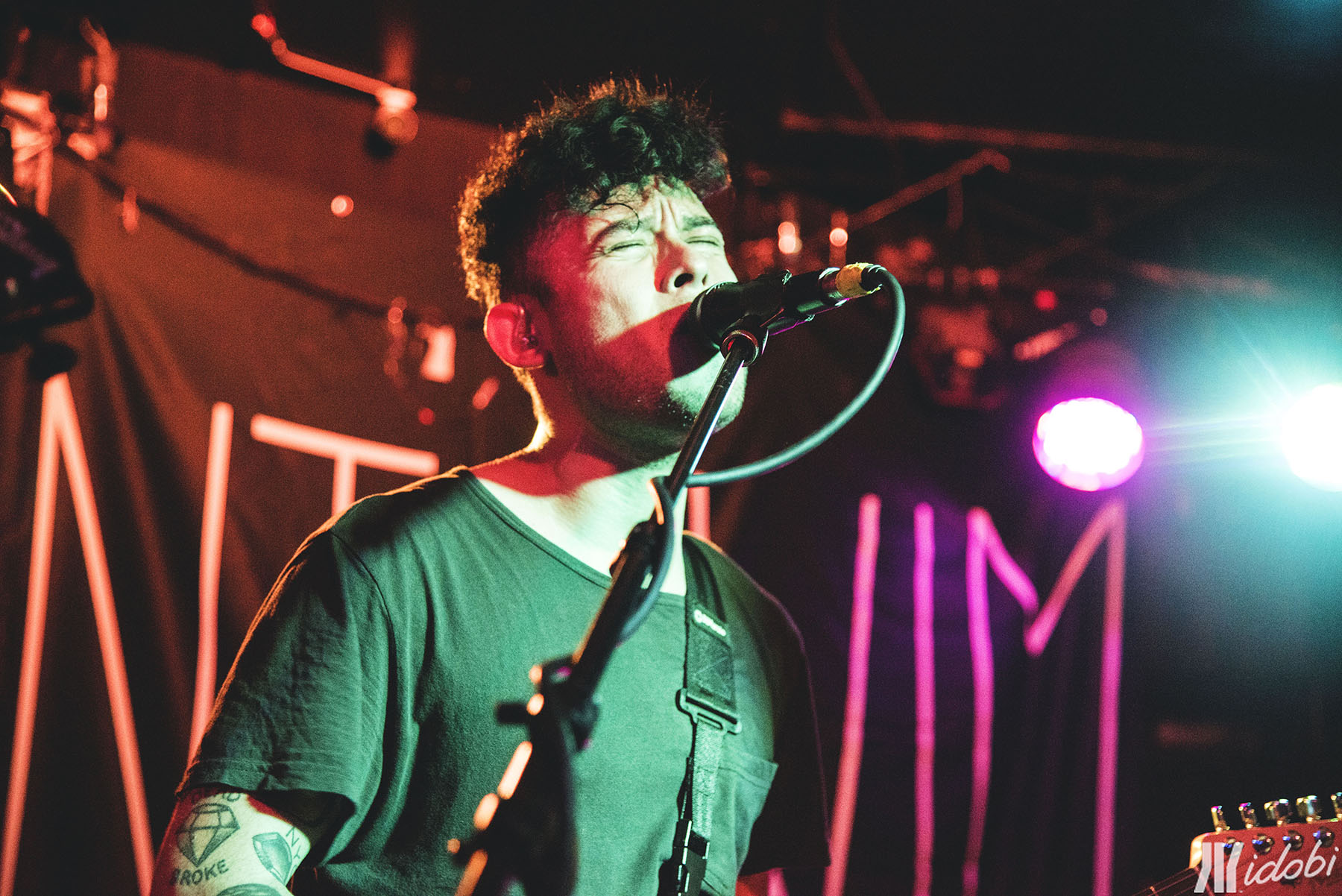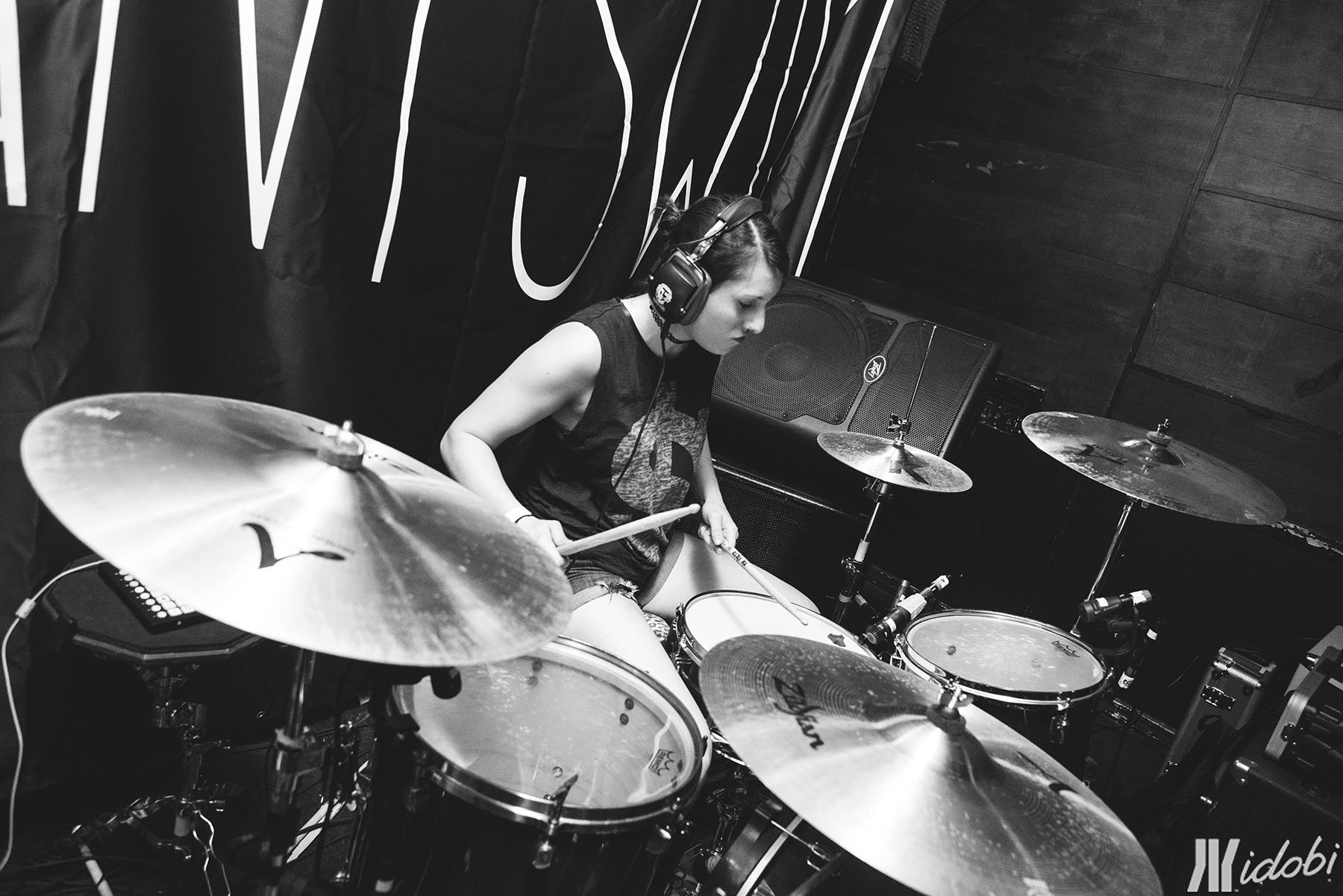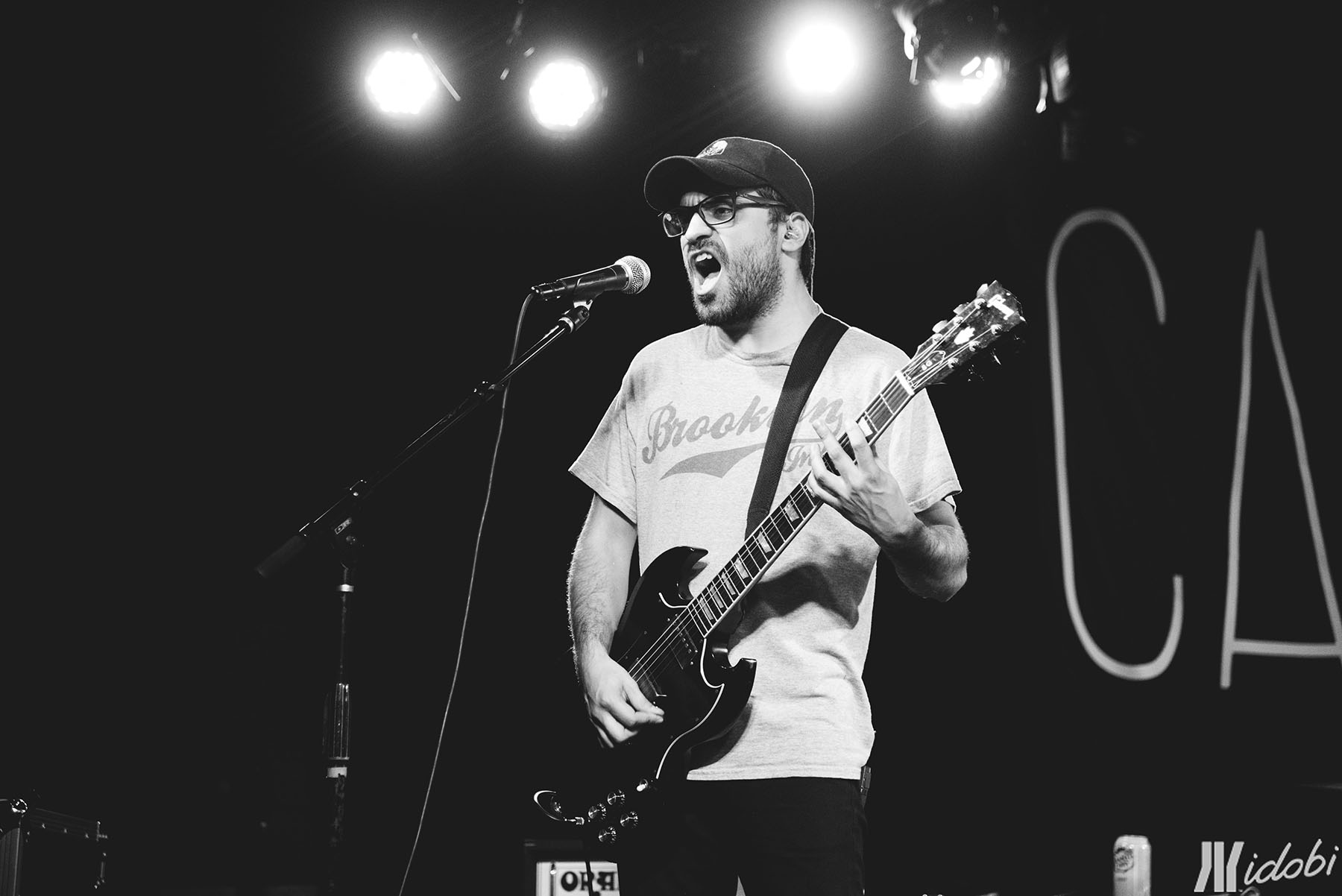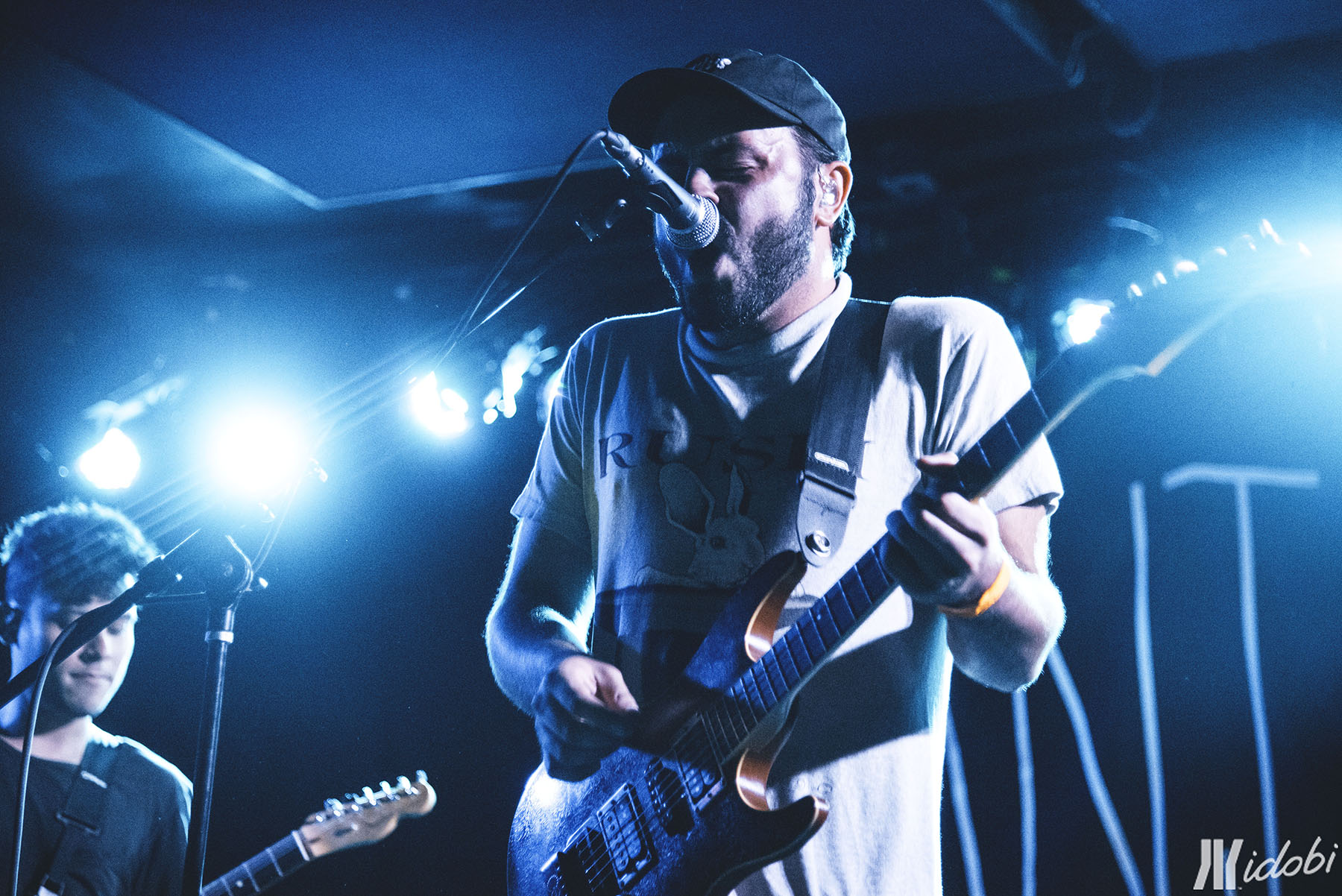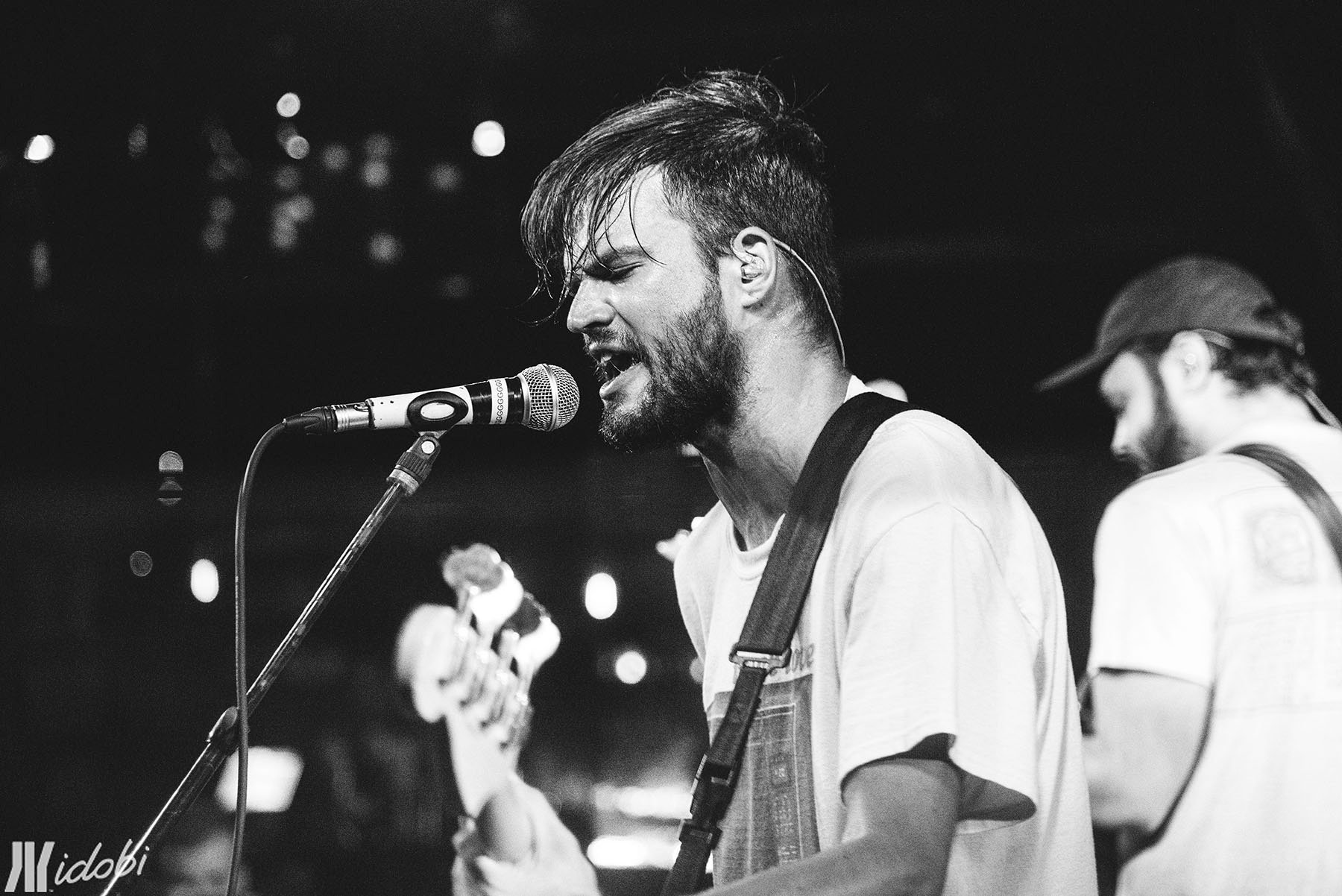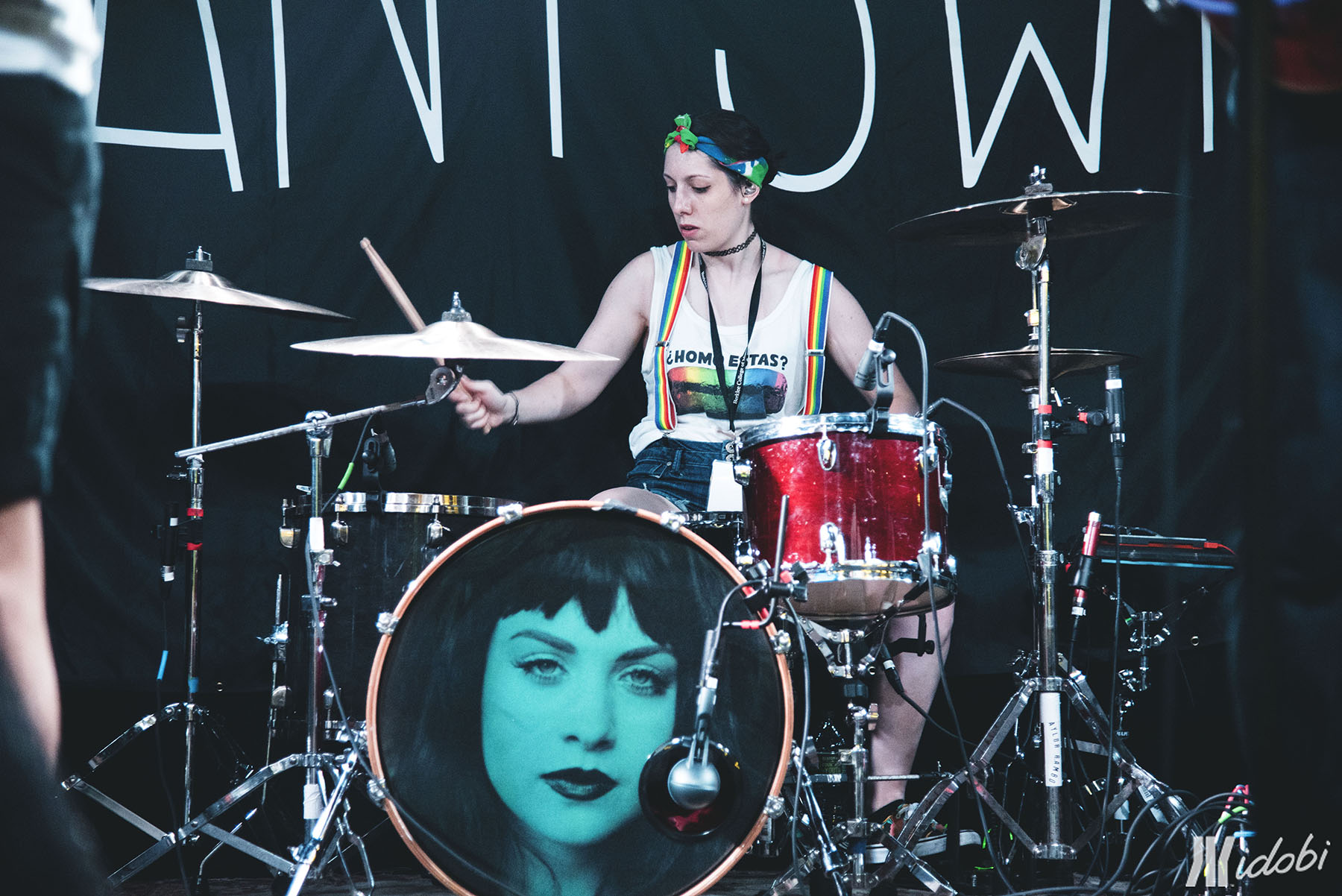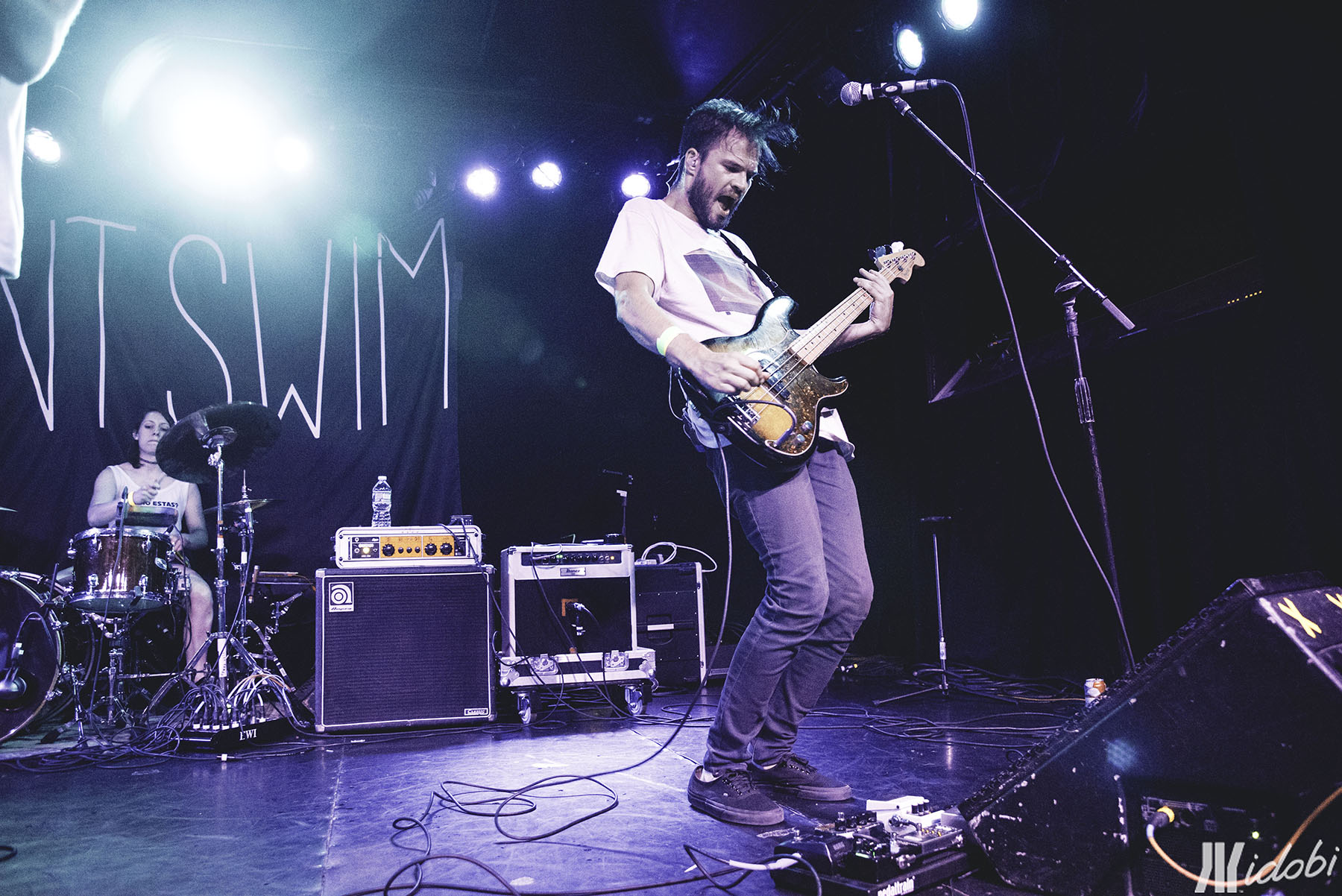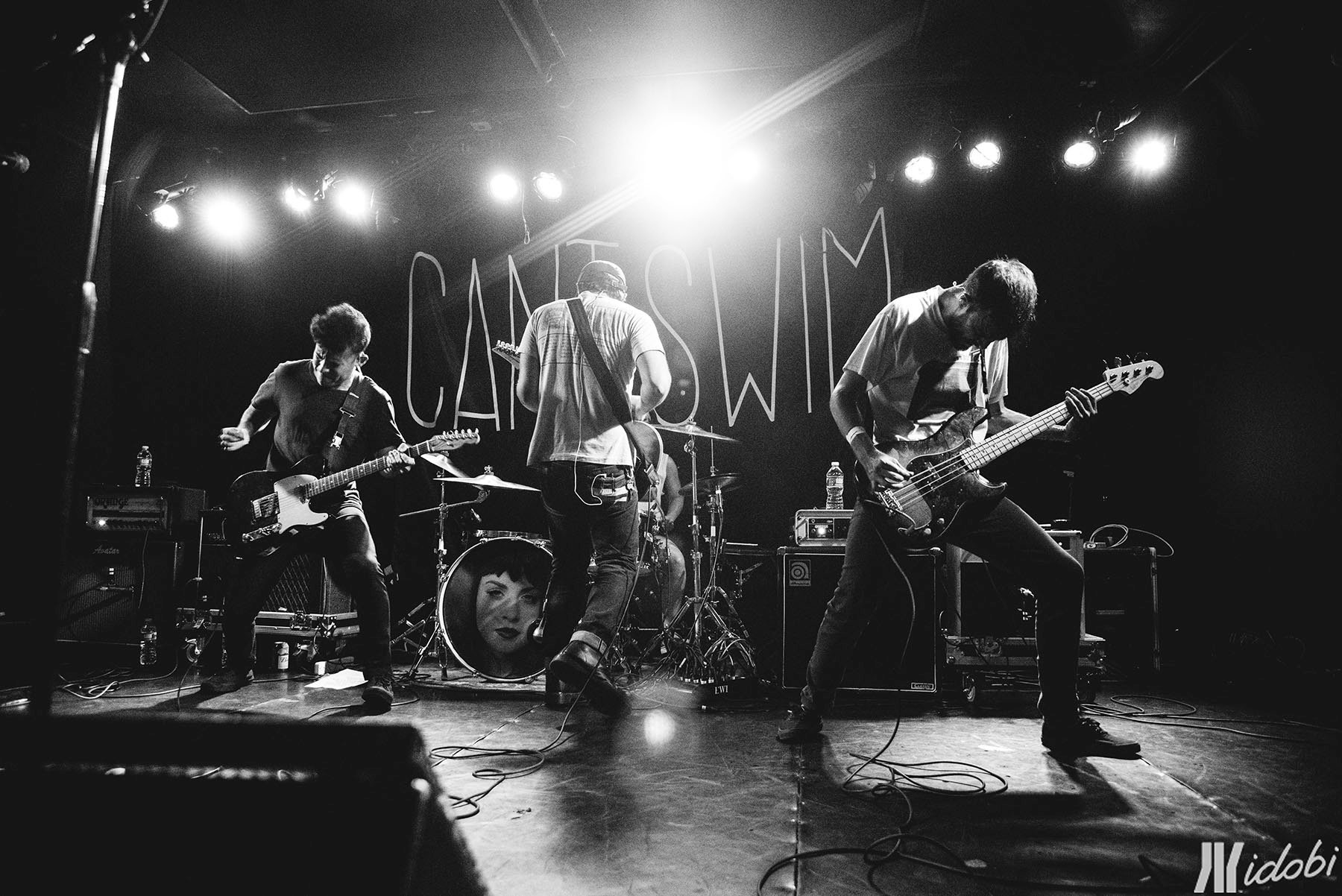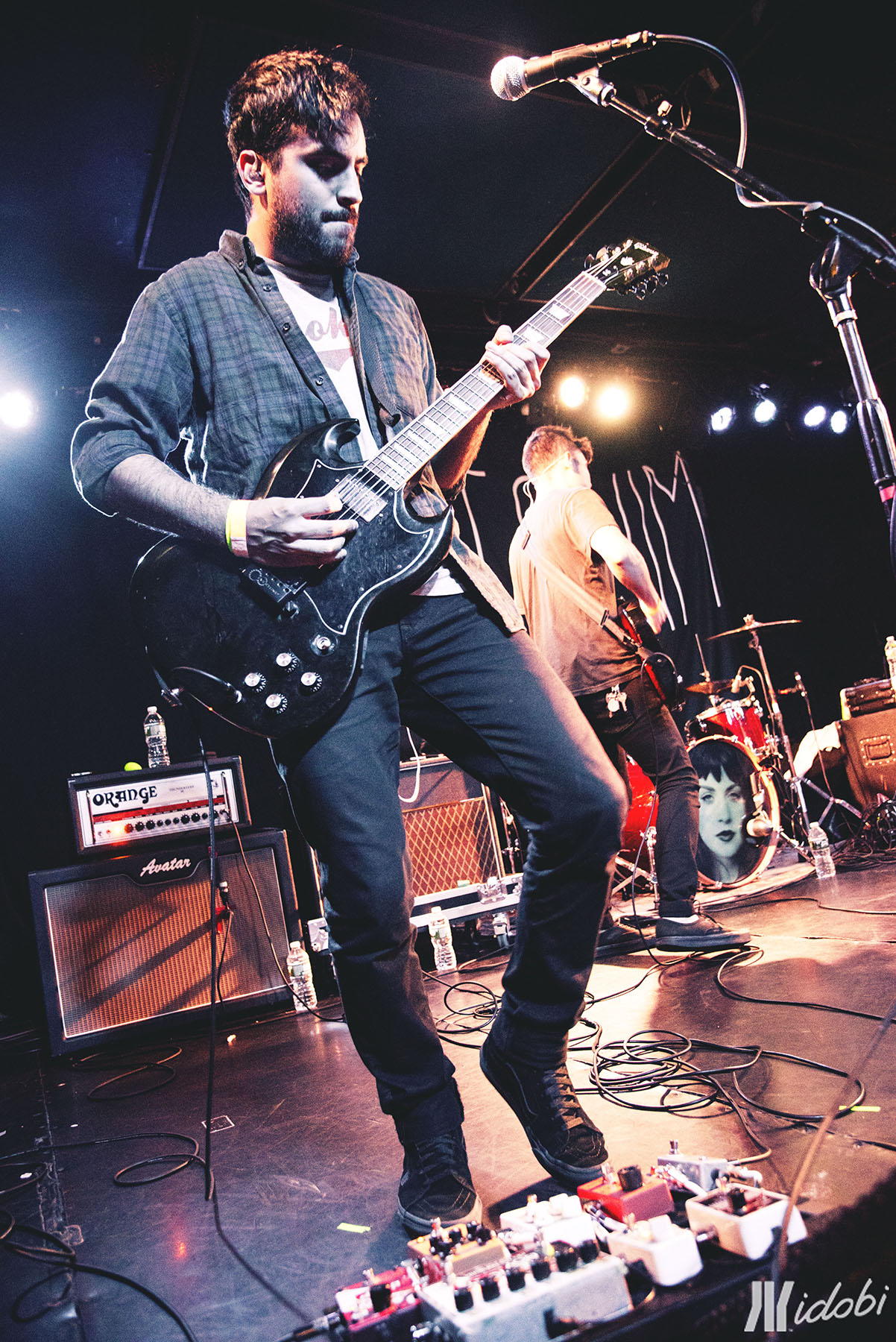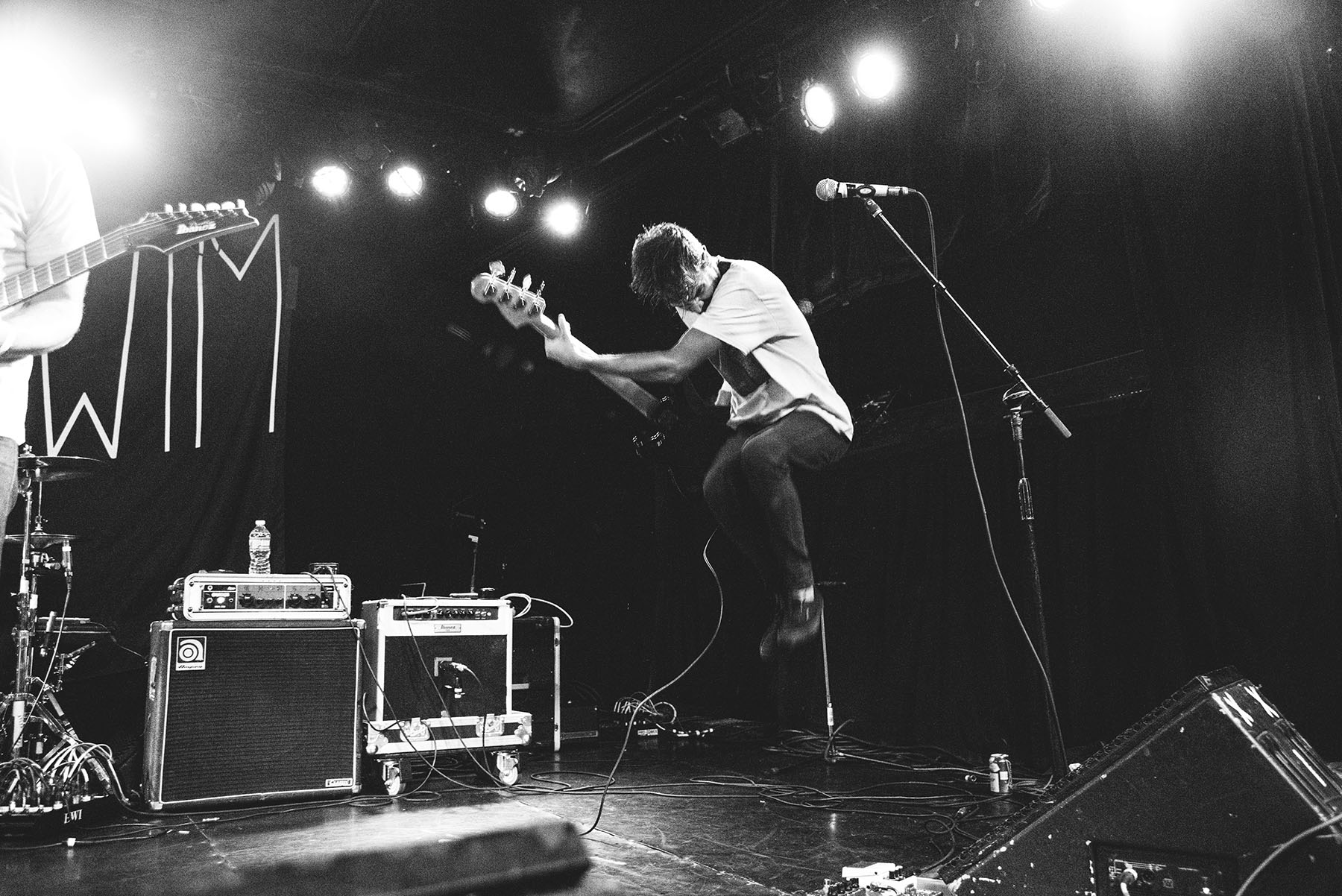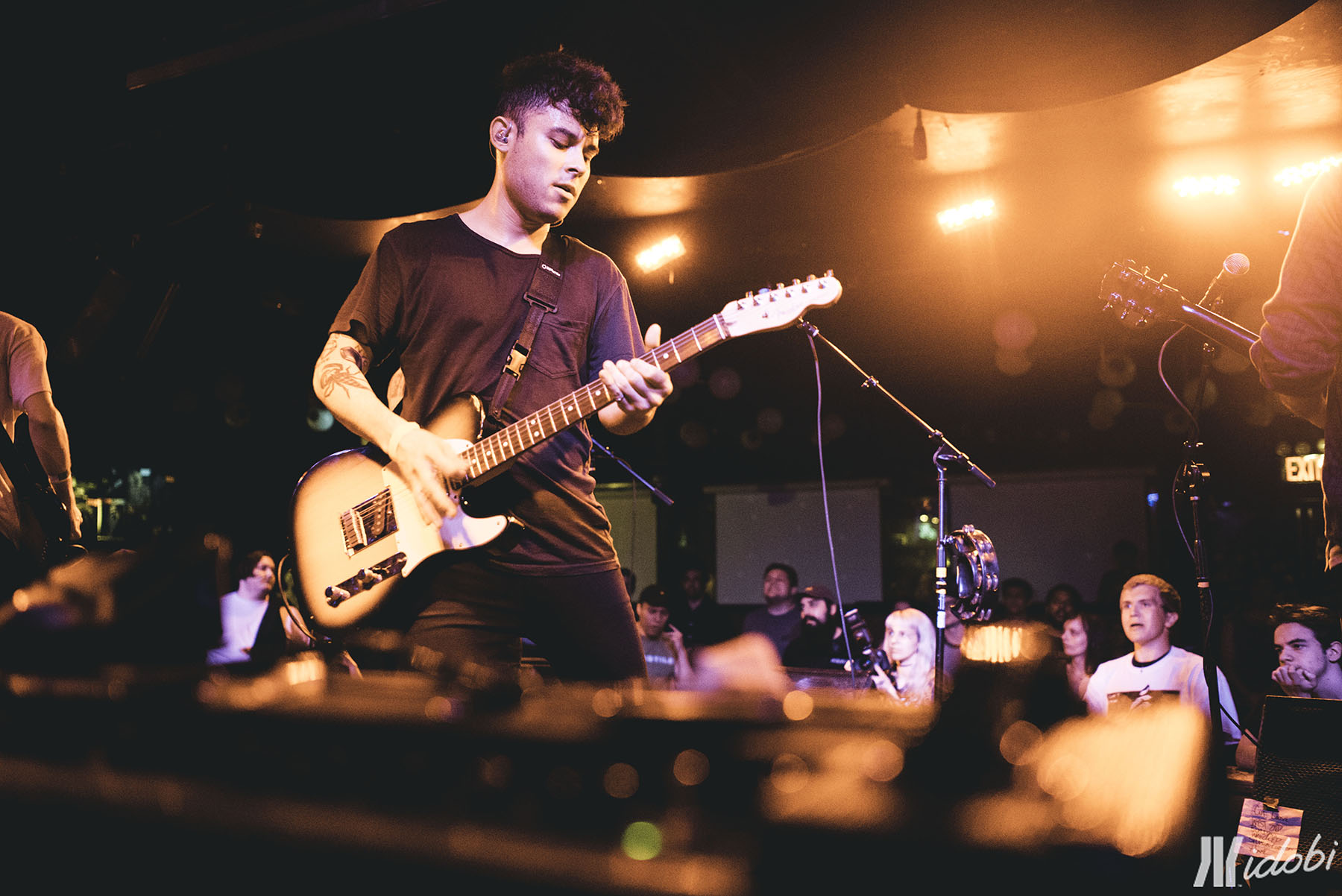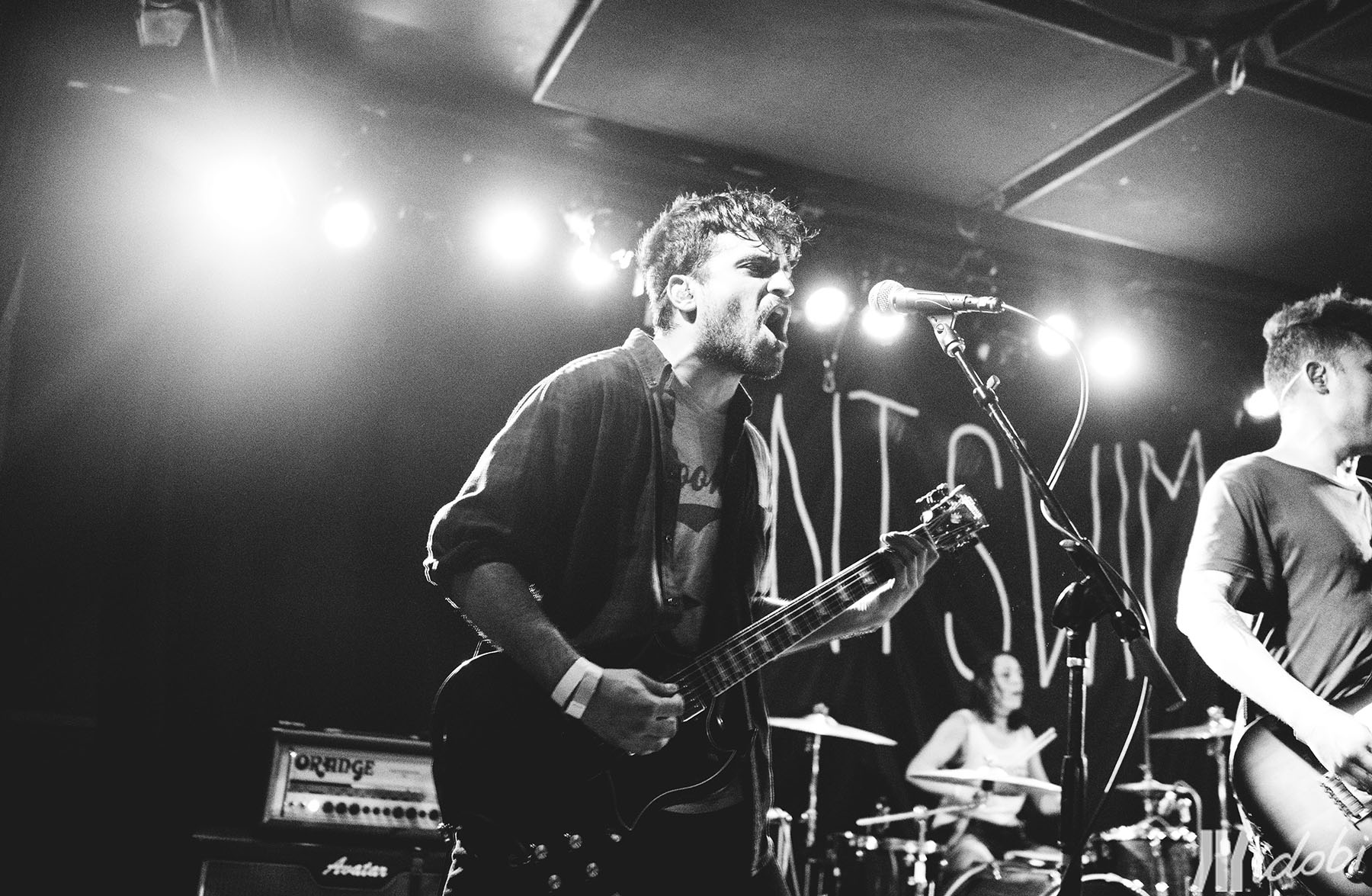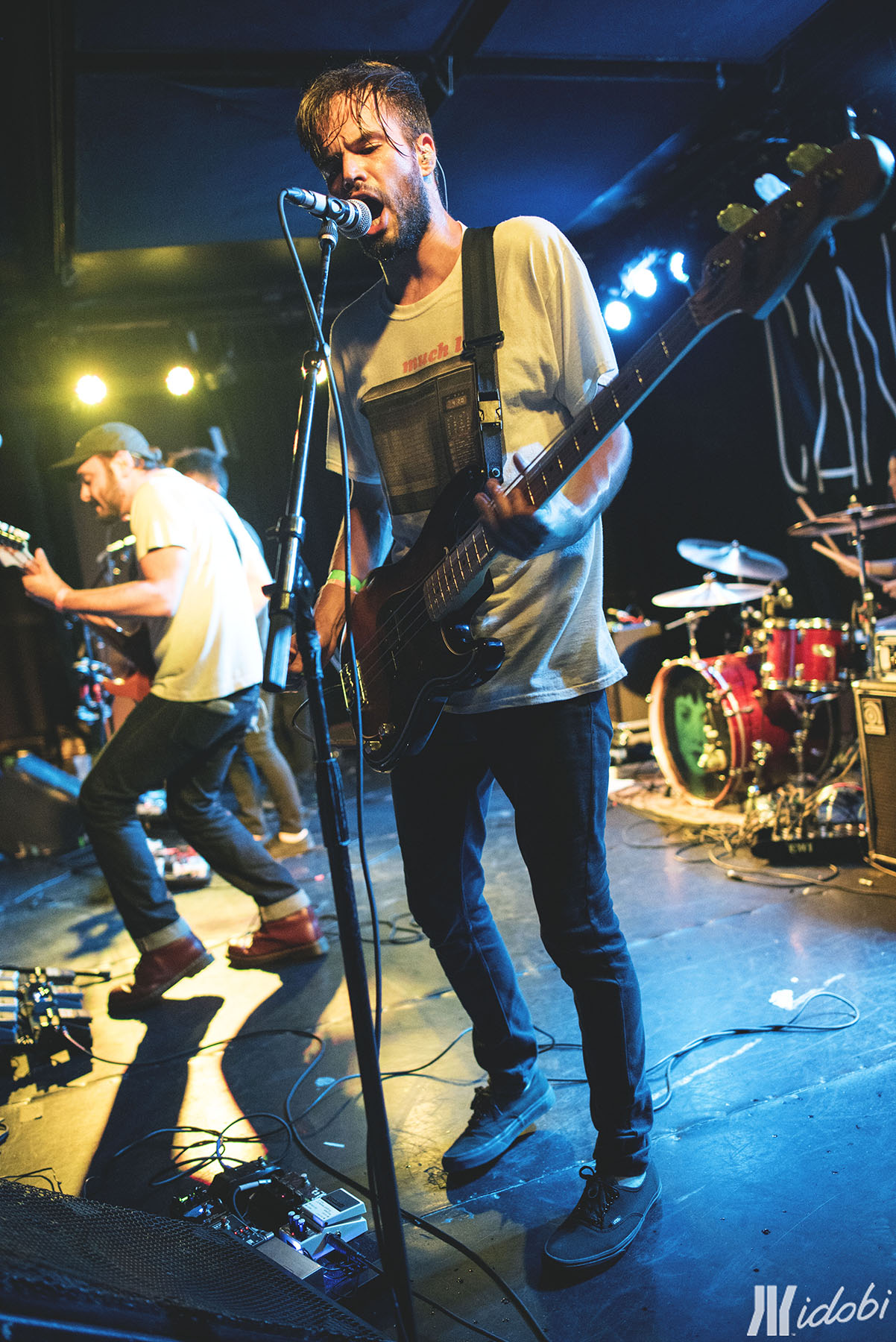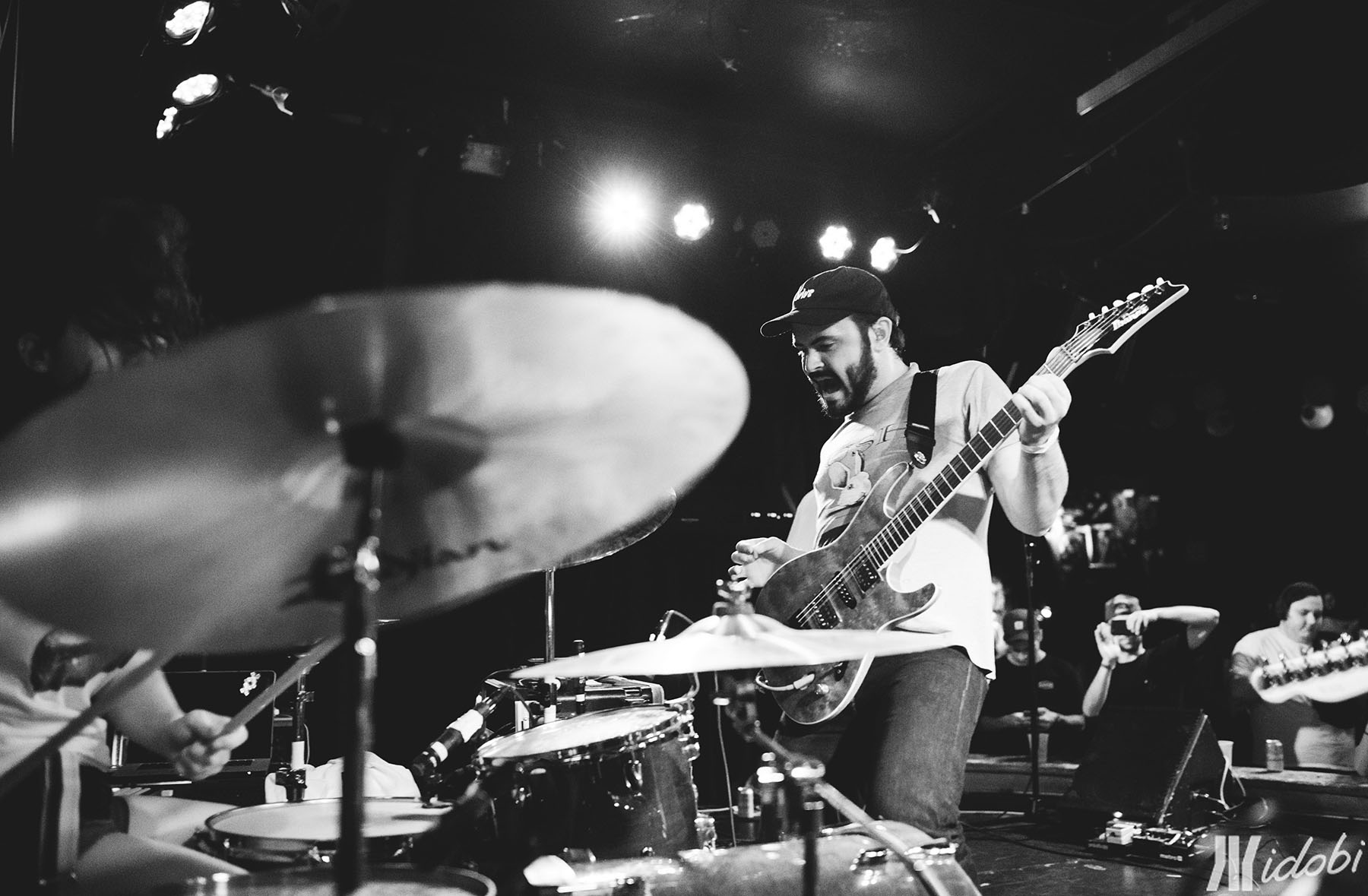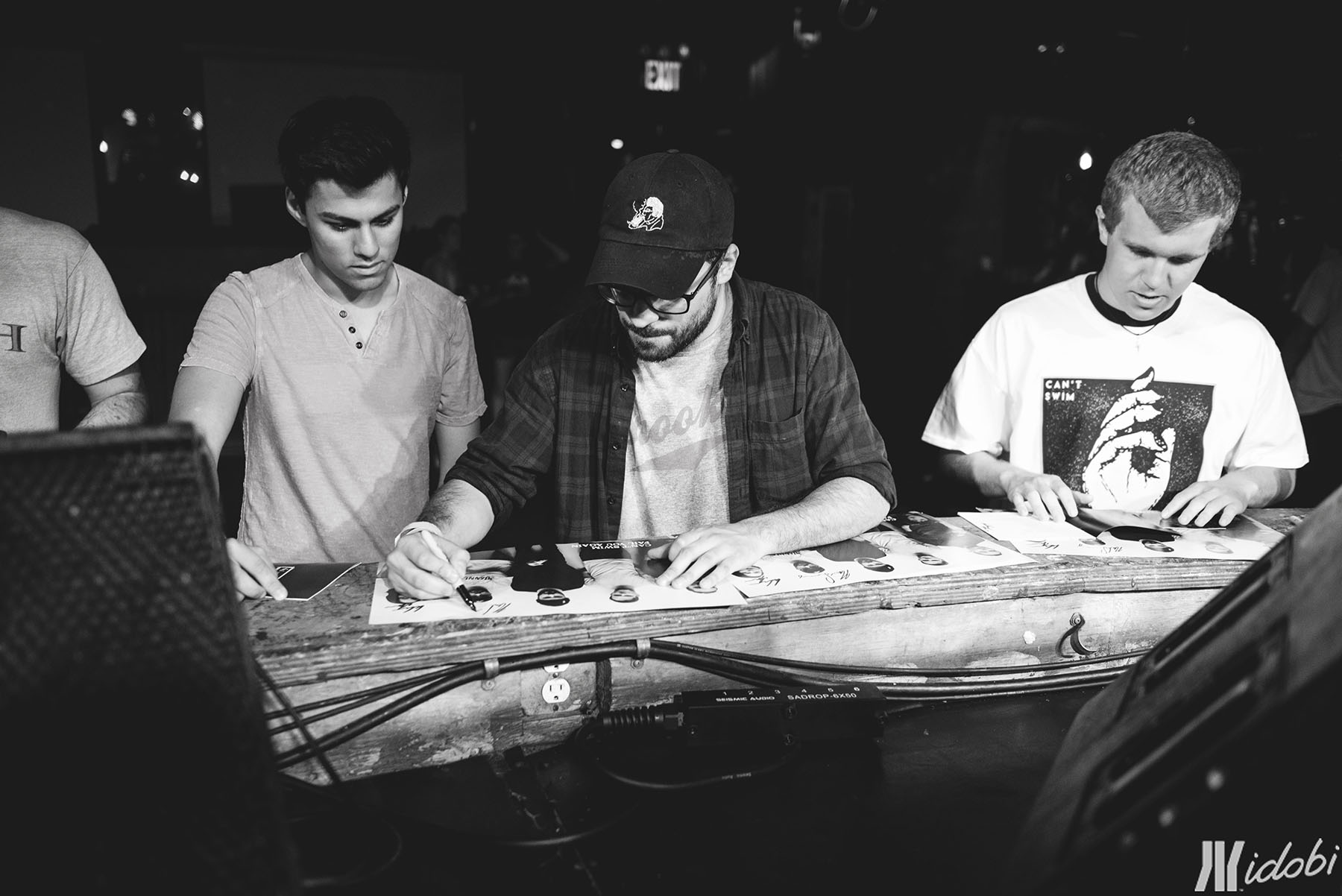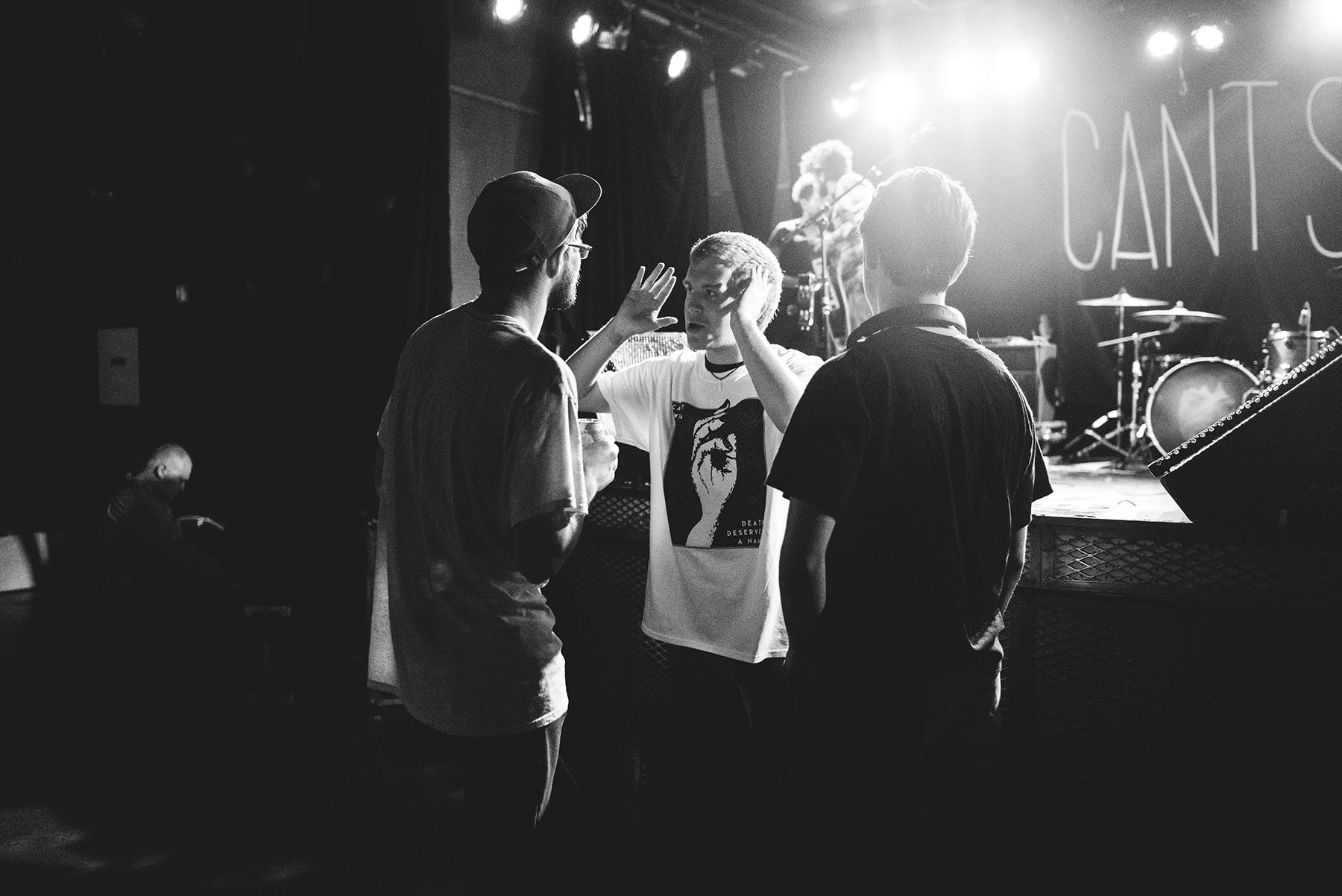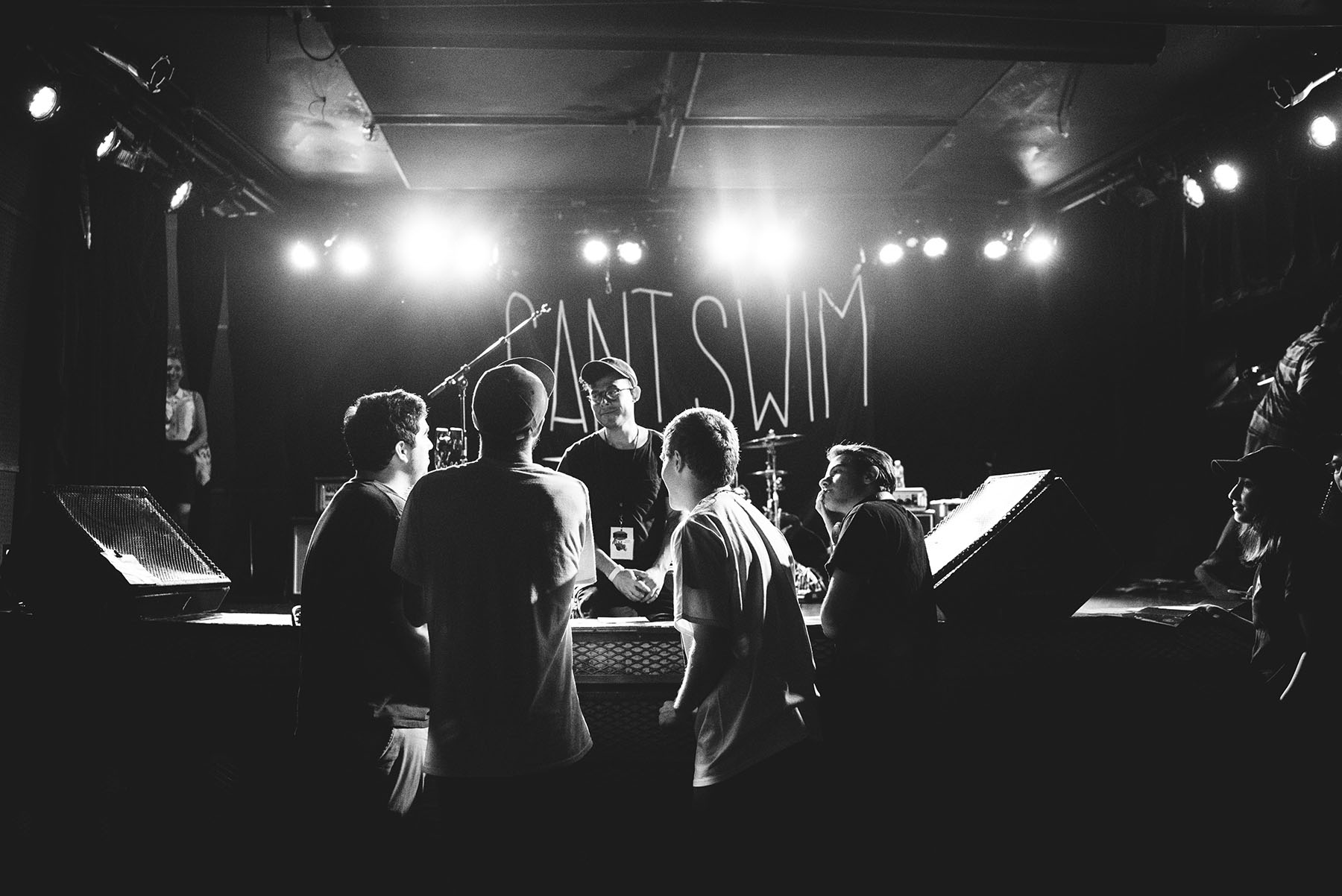 Follow Can't Swim:
Instagram: @cantswim_
Twitter: @cantswim_
Facebook: /cantswim
Tags:
can't swim
,
day in the life