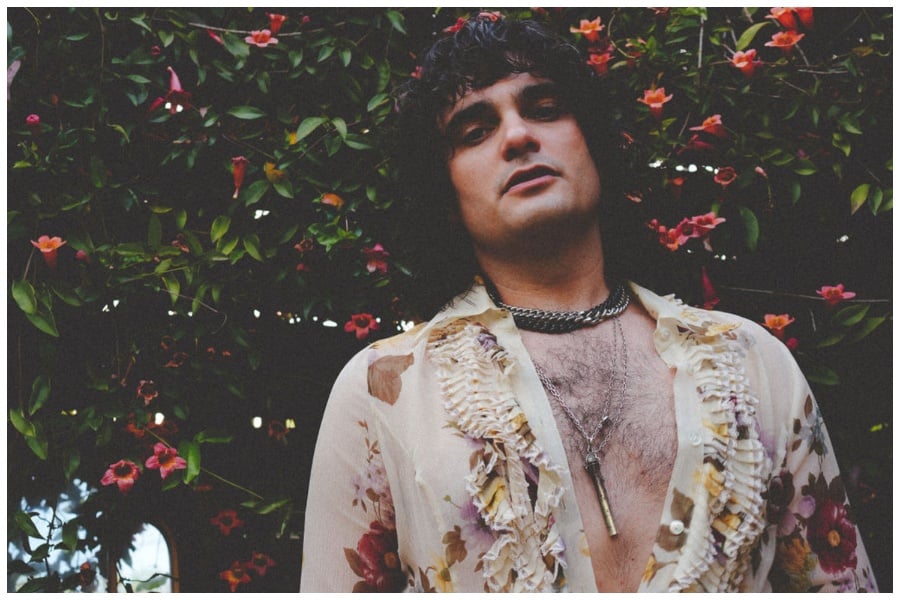 Electrifying rock band, The Dirty Shirts, is back with an exclusive early preview of their latest single, "Gin & Roses," set to be officially released on June 30. This dynamic track showcases the band's unparalleled artistry, drawing listeners in with its captivating melodies and emotionally charged lyrics. With "Gin & Roses," The Dirty Shirts effortlessly demonstrate their ability to create a spellbinding musical experience that leaves audiences on the edge of their seats, yearning for more.
From the first airy vocals and delicate guitar plucks, "Gin & Roses" delivers a world seeping with passion and intensity through its evocative lyrics and vivid imagery that captures the essence of desire and temptation. With seamless finesse, The Dirty Shirts skillfully merge alluring pop-rock melodies, a magnetic catchy chorus, and impactful guitar riffs, catapulting listeners into an exhilarating musical expedition. This captivating song takes us on a transformative journey, unraveling the complex emotions entangled in the tapestry of love. Frontman Nick Santa Maria aptly describes it as the ultimate summer anthem, a compelling vessel that navigates the diverse nuances of affection and infatuation.
"With 'Gin & Roses' there's a lot of the elements that people might be familiar with from our previous songs, but packaged in a new way that we're incredibly excited about," Santa Maria exclusively shares of the new release. "At its core, the song is about love and the different ways it makes us feel, and I thought that was a great vehicle for a summer song. I have a tendency to lean towards the moodier side of the spectrum, and not that it isn't there on this song, but I wanted something that people would roll their windows down and turn up as loud as they could stand it on the way to the lake or by the pool this summer."
Immersed in the vibrant atmosphere of Modern Electric Sound Recorders in Dallas, TX, "Gin & Roses" flawlessly seizes the explosive energy that defines The Dirty Shirts' sonic prowess, delivering an immersive experience like no other. Guided by skilled producer Jeff Saenz (Leon Bridges, Reverend Horton Heat, Nikki Lane), and engineered by the talented Joel Raif, the track takes shape. Building upon the foundation of Santa Maria's self-produced demos, Saenz and Raif's expertise becomes apparent as they introduce elements that infuse the song with fresh vitality.
"A huge part of getting to a new evolution of our sound was working with our producer Jeff Saenz and engineer Joel Raif at Modern Electric while we were recording," Santa Maria continues. "I self-produced the demos that I brought to Jeff of the batch of songs, and he really took those and ran with it. Adding guitars that were reminiscent of The Clash or The Strokes and pairing them with a bunch of classic synths (Joel is an absolute wizard with synths – it's a fucking blast working out sounds with him) took things in a completely different direction than I originally thought of, but it's opened up a whole new world for me, sonically. I think the more that we work together, the more that we'll evolve our sound, and I can't wait to see what we do next."
Check out The Dirty Shirts' new single, "Gin & Roses," below. You can also listen to The Dirty Shirts' new single and plenty of more new music on idobi Radio now.