Review by Drew and Kat Bittner
Actually: 9.5
Basically: In a small, color-challenged suburb named Westview, two happy newlyweds move into their new home. But all is not as it seems, either with the town…or these newlyweds.
In the course of the first three episodes, we see Wanda (Elizabeth Olsen) and Vision (Paul Bettany) settle into being newlyweds—albeit in a black-and-white sitcom world out of the late 1950s. Each installment sees their surroundings change, a fact unnoticed by the loving couple, moving them into sitcom styles of the late 1960s and early 1970s (complete with an ever-changing theme song).
But as breezy and light as these sitcom settings are—including a disastrous dinner, a public event gone awry, a mishap involving gum, and a shocking arrival in the house—there are strong undercurrents that something is amiss. Everyone wants to know their story…but Wanda can't provide details. And when a troubling fact from her past is unwittingly unearthed, things take a serious turn indeed.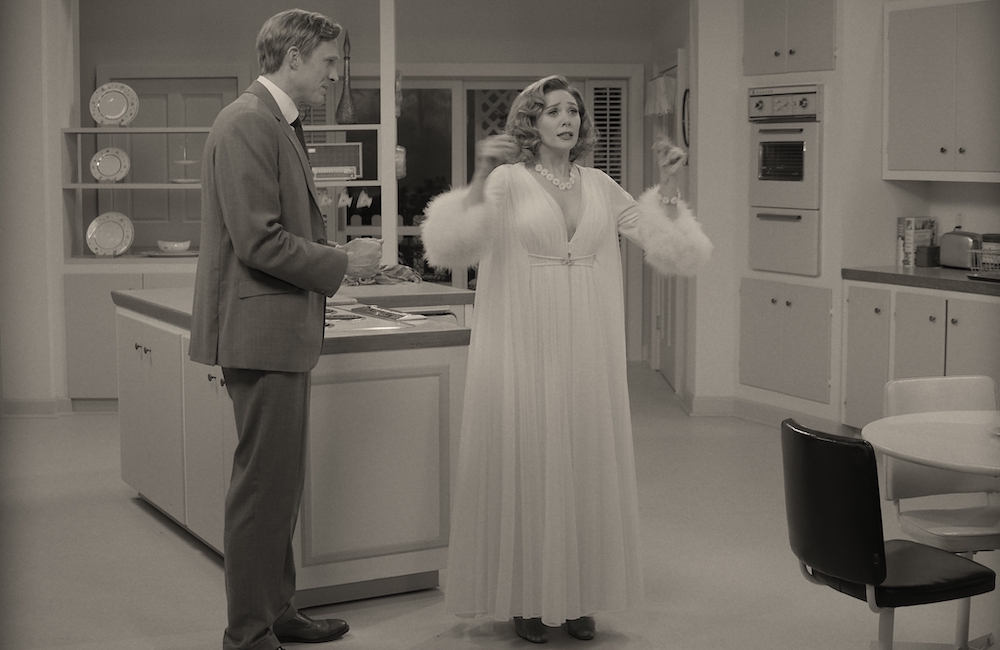 Photo courtesy of Marvel Studios © Marvel Studios 2020
Olsen and Bettany are magical as a couple plucked right out of syndication. They've taken what we liked most about Wanda and Vision and brought it into a strange world of its own, as if the pairing of an android and a polymath psychic wasn't strange enough. They also demonstrate a knack for light comedy, apart from their considerable chemistry, and show that their range greatly exceeds what we'd seen thus far. 
Kathryn Hahn is hilarious as Agnes, giving her the kind of "Mrs. Kravitz" spin (with a knowing wink) that makes her feel familiar to sitcom fans…except that she isn't. Hahn does a wonderful job of playing the nosy neighbor who might well be much more than that. And Teyonah Parris shines as Geraldine, who the neighbors say "doesn't belong"—but is that because she's Black or because she's not "one of them?"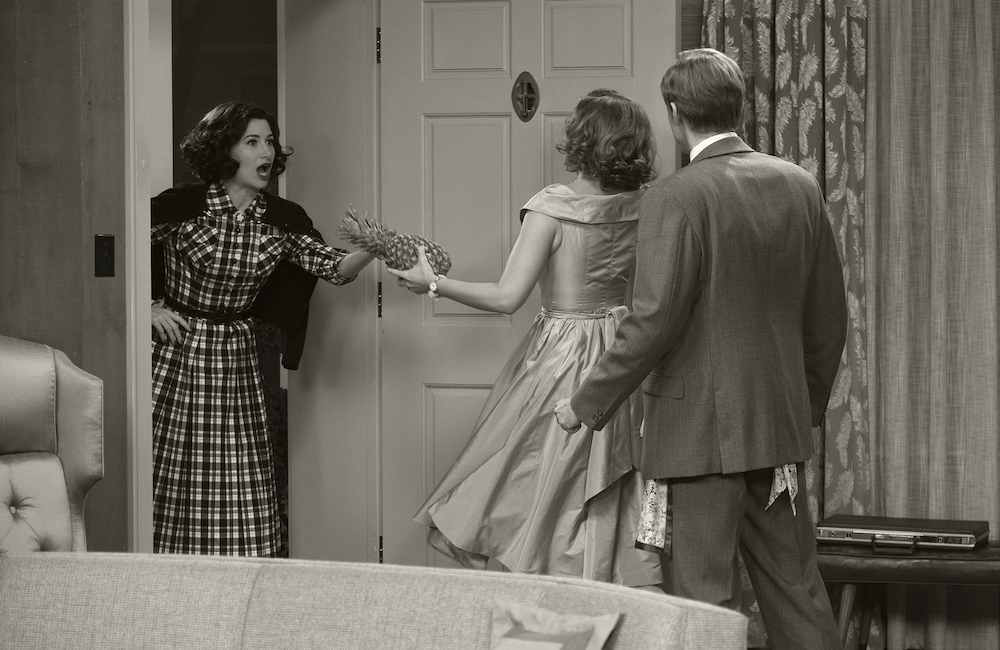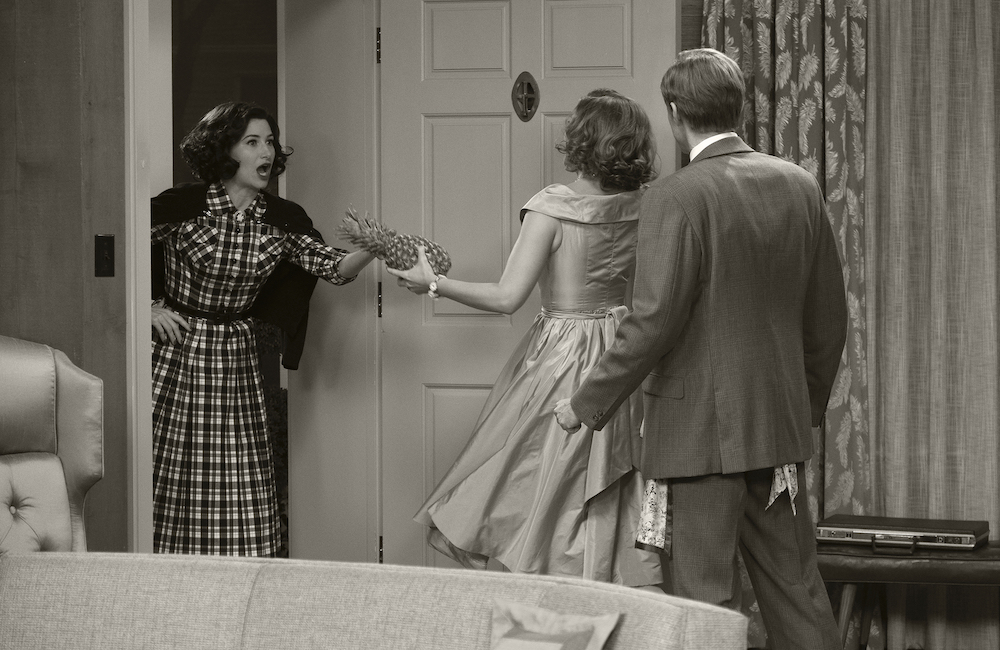 Photo courtesy of Marvel Studios © Marvel Studios 2020
Clocking in at about half an hour apiece, these episodes so far are puzzle pieces that hint at something big lurking beneath the sunny world of vintage comedies. There are hints dropped along the way, suggestions (or possibly red herrings), but what does it all mean? And who's stage-managing this little television show anyway? 
Enjoyable with great performances, a look and feel that is an homage to the TV of yesteryear, and a mystery that is building at its center, Marvel Studios has once again reinvented the superhero story to give us something entirely new. 
In the End: WandaVision is a hit—and here's hoping it runs several more seasons.
WandaVision hits Disney+ on Friday.
—
Want even more reason to watch?
Go check out Julian Lytle's review.