Basically: The journey of the loveable ex-military mercenary turned actor comes to a head with an explosive and laugh out loud conclusion.
The Emmy award-winning series Barry starring, co-written and directed by DGA-winner Bill Hader is back with its fourth and final season. The thirty-minute episode action-infused dark comedy will conclude with eight final episodes, here's a preview of the first seven.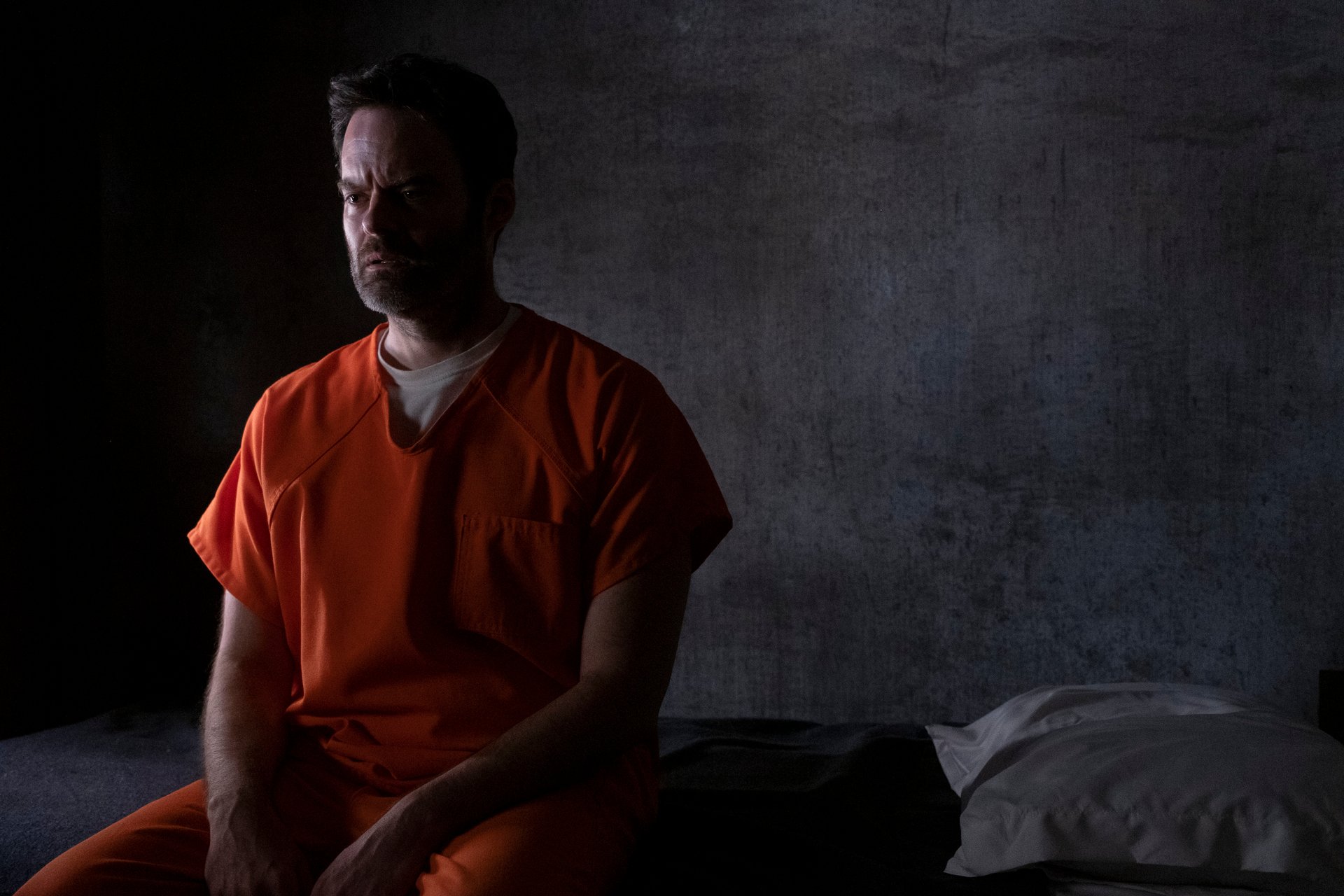 Spoiler warning for Barry Seasons 1-3
The cast regulars of this critically-acclaimed hit include Bill Hader as Barry Berkman; Stephen Root as Monroe Fuches; Sarah Goldberg as Sally; Anthony Carrigan as Noho Hank; Henry Winkler as Gene Cousineau and Robert Wisdom as Jim Moss.

Barry follows an ex-military turned mercenary who discovers his love for acting when he accidentally stumbles into Cousineau's acting class. He thinks dropping out of the gun-for-hire world and becoming an actor will redeem his blood-soaked past, with Consineau becoming his surrogate father and fellow classmate Sally becoming his love interest. When Cousineau starts dating a cop who is on to Barry's dark past, he learns there's no running from his former life when he has to kill her to try and keep his secret safe. Barry's actions finally catch up with him when Cousineau takes him down with the help of his former lover's father (Jim Moss). This season kicks off after the insane cliffhanger of Season 3 with Barry in prison with his former handler Fuches, Cousineau being praised as the hero who took down Barry, NoHo Hank starting a new empire, and Sally finding new fame over all the wrong circumstances.
Barry balances action, comedy, emotion, character development and tone unlike any other show out there. It has a genius way of exploring every single character's desperate need to find something that gives them purpose. The action doesn't come in abundance, but when there is action, it hits you like a ton of bricks; brutal and so effective. The laughs, on the other hand, will have you cackling throughout each episode. But don't let the comedy fool you, the emotion-filled dramatic beats and edge-of-your-set tension-filled drama are utterly captivating.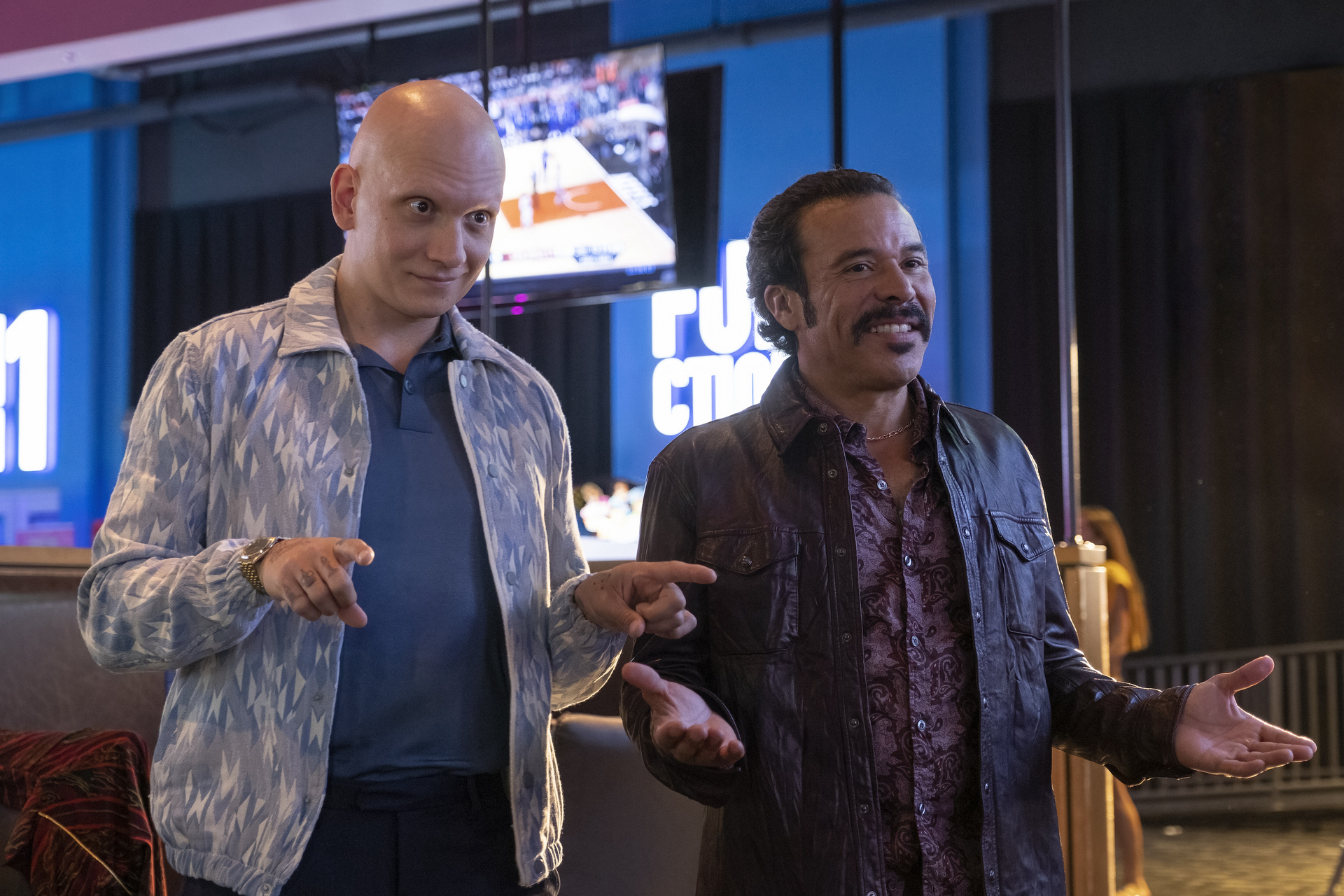 The prison that Barry finds himself in gives the series a fresh location, while the events of the final season keep you guessing every step of the way with betrayal after betrayal. Like every season before it, allegiances change with the flip of a switch. Even though this show is off-the-wall bonkers at times, there are real-life grounded consequences to every action taken. Season 4 is the perfect culmination of that.
This is the first season Bill Hader has directed every single episode, and it feels as though the big screen is calling his name based on his work here. Hader is also exceptional in front of the lens, showing a new side of pure desperation to Barry that hasn't been shown in seasons prior. Barry's quest for redemption and becoming a good person seems to be in the rearview, with some of the most effective scenes being Hader looking at his character in the mirror, facing his past trauma and current situation simultaneously.
Though the standout this season is Carrigan as NoHo Hank, proving he is much more than comedic relief seeing him become a crime boss "psycho". NoHo Hank has been a fan favorite from the start, and Season 4 only further cements that. From his touching romance with Cristobal (Michael Irby) to his ruthless actions to take back control of the crime family. Once again, the actions of previous seasons loom over NoHo Hank.

Without a shadow of a doubt, this series is one of the best on TV. It's sad to see it go, but it is definitely going out with a bang.
In the End: Watch Barry. It's Bill Hader's magnum opus. If you haven't started it, binge the whole series. It's all killer, no filler.
The first two episodes of Barry Season 4 are streaming now on HBO Max.