Basically: A small church town is plagued by a murder seemingly fueled by rage, but shows you to never judge a book by its cover.
'Love & Death' is a seven-episode miniseries based on the true story of Candy and Pat Montgomery and Betty and Allan Gore. The series has a star-studded cast including Patrick Fugit ('Almost Famous') as Pat Montgomery, Jesse Plemons ('Black Mirror,' 'Breaking Bad') as Allan Gore, Lily Rabe ('American Horror Story') as Betty Gore, Krysten Ritter ('Jessica Jones') as Sherry Cleckler, Tom Pelphrey ('Ozark') as Don Crowder, and of course, Elizabeth Olsen as Candy Montgomery. After Olsen's award-nominated performance in 'WandaVision,' it was only a matter of time before her talent brought her to a project outside the Comic Book inspired universe.
The small church town of Wylie, Texas in 1978 set the stage for a seemingly normal white picket fence life. Until Candy approaches Allan proposing they have an affair, with the caveat that neither Betty nor Pat ever get hurt from their secret fling. It's a wild romanization of adultery, painting it as an excuse to get the most out of what Candy thinks is a stagnant life. Candy wants more in life. Since she has dedicated her life to being a mother and wife, she believes she is owed something exciting and new. Allan is that something new. He gives Candy a sense of excitement and romance that her husband hasn't given her in years.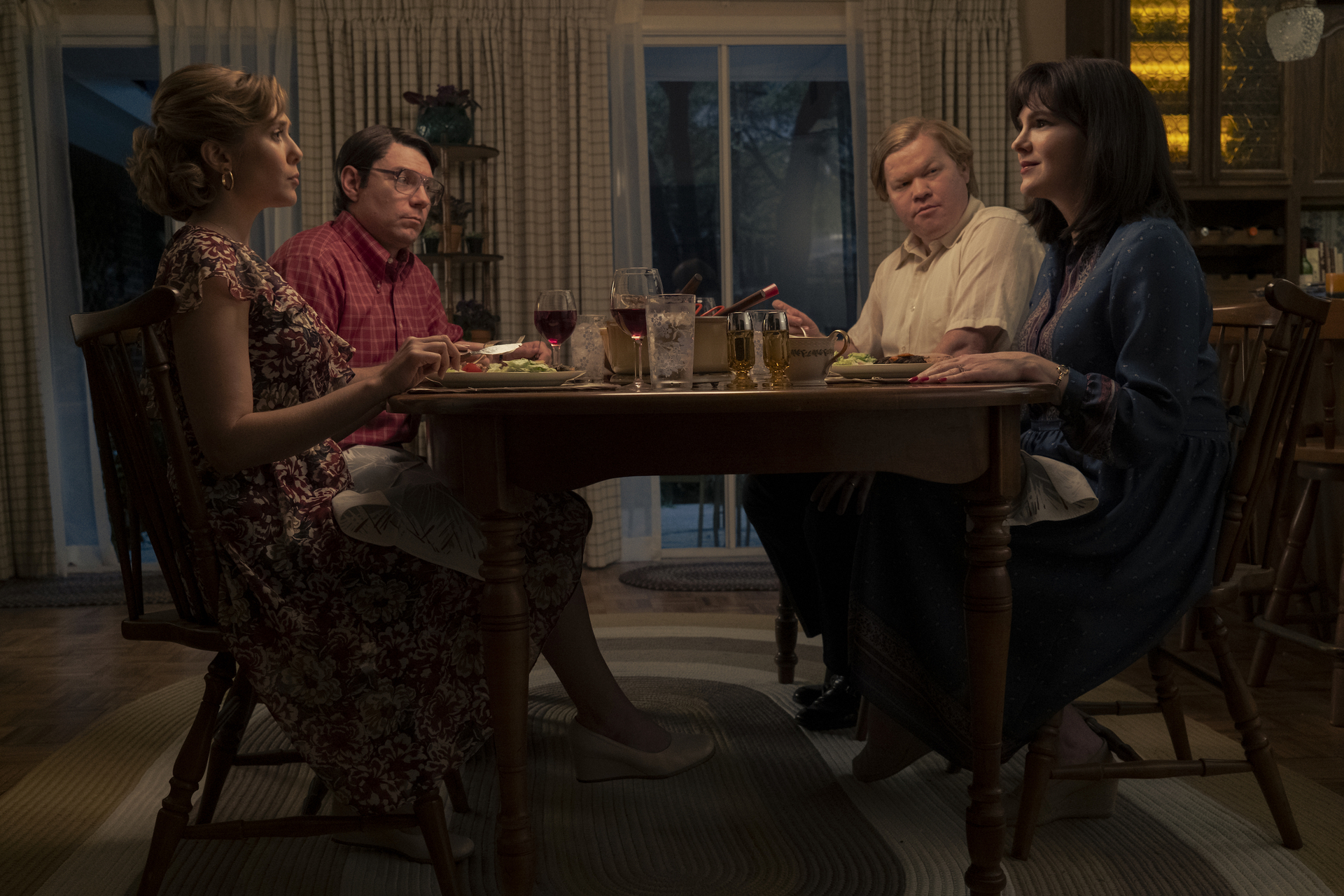 As the affair fizzles out it turns into a story of jealousy and rage leading to a brutal axe murder sending the small town into disarray. There's an overarching feeling of gloom and uncertainty over the latter half of the series. What is going on in the mind of Candy Montgomery? Was the murder intentional? Pre-emptive even?
The series is a fascinating character study of a human's descent into madness anchored by an incredible performance from Elizabeth Olsen. Olsen is pitch perfect casting for Candy Montgomery. This role takes the best of what she brought to Wanda Maximoff in the sitcom episodes of 'WandaVision' and turns it up to 11 and sprinkles in some murder. Olsen's facial expressions ranging from pure horror to rage to delusional false normalcy are truly impressive. Her performance begs the question, what can drive a human being to the absolute breaking point? But, there's always more to a story than what a crime scene can show you.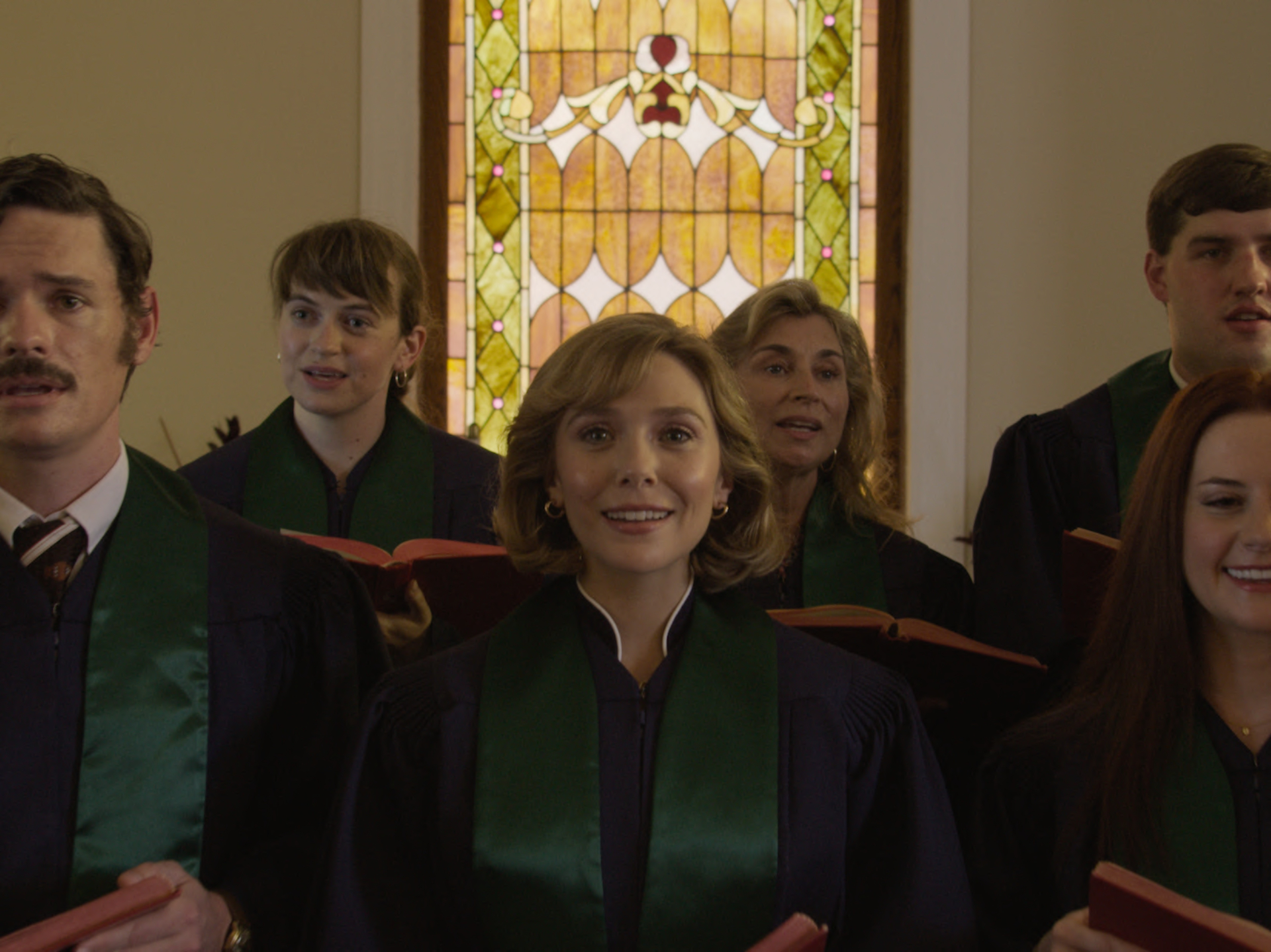 'Love & Death' is Todd Phillip's 'Joker' meets Ti West's 'Pearl.' Although you know the outcome of the murder, the specific details of what occurred are held close to the chest, giving a brutal and surprising reveal. For a series that takes place in the 70s and 80s, it dives pretty deep into mental health and how trauma can trigger that. We live in a world that is so much more aware of mental health. It's not taboo to talk about it, it's welcome and encouraged. It's surprising and refreshing to see these issues being tackled head on in events that happened over 40 years ago.
This series has pretty much everything: suburban melodrama, romance, murder, mystery, and a surprising court case. If you're into the other work referenced above, you're going to feel right at home with this series.
In the End: 'Love & Death' is a slow-burn drama-thriller filled with incredible performances and a payoff that's well worth the wait.
'Love & Death' debuts on HBO Max with three episodes on April 27.