Basically: The Lord of Dreams steps out of the comics to explore the twists and conundrums of the human landscape.
If you are a comic book fan and more specifically a fan of Vertigo (DC Comics), you are probably enamored with The Sandman. Written by Neil Gaiman and initially illustrated by Sam Kieth with covers by Dave McKean, we were introduced to Morpheus/Dream in 1989 when he was captured by a cult and held for a century. Gaiman and an array of artists captured and held us just as tightly. Enraptured by their textured and tiered collage of mythology, and the personifications of universal forces, and the excavation of humanity, we were caught. 
We remained entangled to the point of breathlessness for 33 years—not only by the many chapters of this saga but in waiting for an adaptation that would open new portals into those realms. Just like Dream, attaining his freedom, we fans can now . . . get punched in the chest all over again. Did you think we'd be able to exhale? No chance. The Sandman has finally stepped through the mists of The Dreaming (also known as Netflix/Warner Bros) and the time has come to plummet through the depths of hell and humanity right along with him. (For entertainment purposes only, you got that, right?)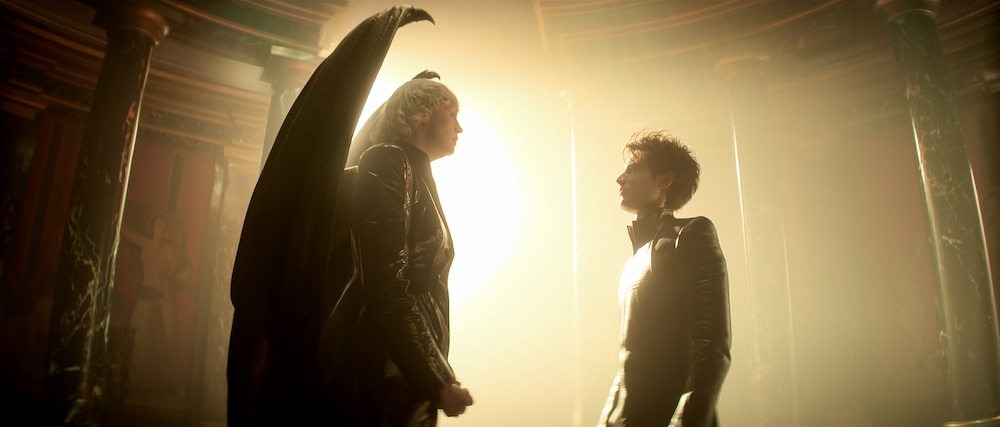 The Sandman Series arrives as if the comics have opened up onto our screens and flooded out (the way our dreams and nightmares often do). The production design AND the cast AND all those little things we'd hoped would make it in are there. This adaptation is as starlit, sanguinary, and sinister as you want it to be. Yet, even if you've never flipped through those original pages, you'll be seduced. And this is why:
Our story begins, as all stories must, with someone on the precipice of change. Dream (Tom Sturridge) is mistaken for his sister Death (Kirby Howell-Baptiste) and is imprisoned for more than 100 years. During that time his kingdom crumbles nearly to dust and both dreams and nightmares escape into The Waking World. This, dear ones, is a problem. Very much like we humans—whose illusions he rules—Morpheus has become dependent on a set of three material possessions and to feel whole again he must retrieve them from those who have taken them.
That is the journey we undertake. Each episode is a chapter and as those pages are turned we begin to see the quest isn't about restoring The Dreaming at all. This is the re-education of a god.
The most magnificent part is Morpheus is raised, perhaps resurrected, by a circle of women. There is Lucienne, the ever faithful (Vivienne Acheampong), and Lucifer (Gwendoline Christie) the smiling foe. The infamous Hellblazer, John Constantine, becomes Johanna Constantine the exorcist (Jenna Coleman). While Death remains our sunny and astute forever favorite as embodied by Howell-Baptiste. But Rose Walker (Vanesu Samunyai) is no easier to bargain with than the Three-In-One, also known as The Three Fates, (Souad Faress, Nina Wadia, Dinita Gohil). They all become his obstacles but also his teachers, the gauntlet Dream must pass through before survival is guaranteed . . . until the next time.
Meanwhile, the gender-fluid Desire (Mason Alexander Park) is exactly as they should be: a chef's kiss of decadent cravings, draped in sensuality. You'll want so much more of them.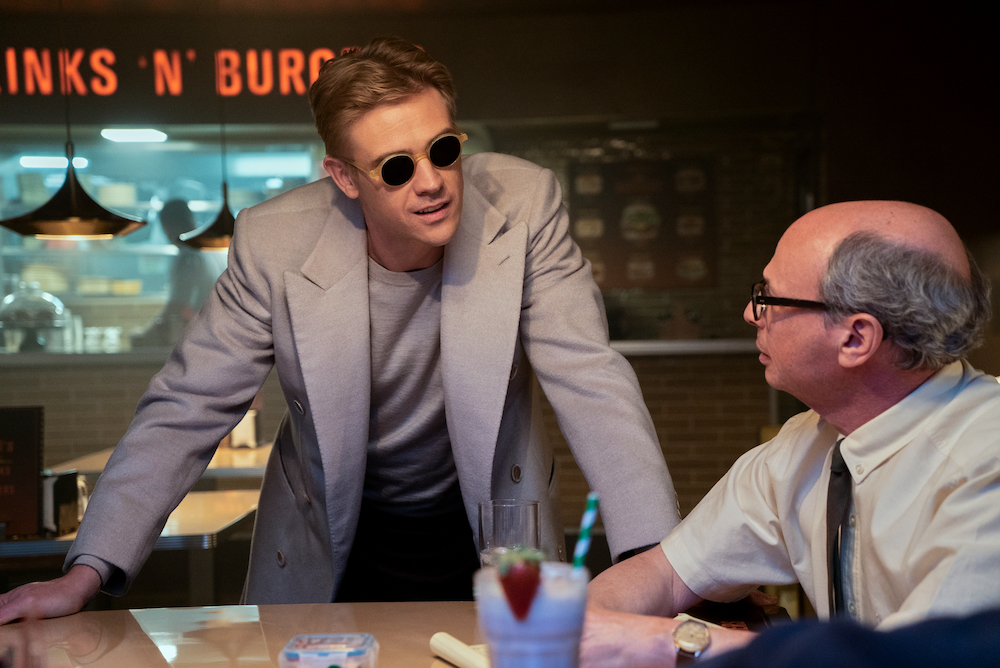 The men make the cut too and that cut is literal. There is the nightmarish The Corinthian (Boyd Holbrook) and the misguided seeker of truth (David Thewlis). The perpetually lethal dance of Cain and Abel (Sanjeev Bhaskar, Asim Chaudhry) is a shock and yet somehow tender, while the cult leader (Charles Dance) will make you yearn for all the ways he might be stopped. Still, there are others to be hopeful for, Patton Oswalt's Matthew or Stephen Fry's Gilbert and Ferdinand Kingsley's Hob. They are each endearing, even when you're unsure which way they will turn.
That is why the experience of The Sandman is so satisfying. While the entire journey is worth taking, there are a number of episodes where you'll stop and linger. "The Sound of Her Wings" is introspective but also snaps its fingers in your face, daring you to wake up, and proving friendship matters. "24/7" dares you to look away as much as it demands you keep watching, even as your stomach churns. And "Collectors" is a balance of comedic and horrifying ensuring you never forget the first or feel the second too deeply. It is also set at a convention that fans will be happy to see.
There you have it. The Sandman is a lush and thorny vision of the mayhem and magic that infuses our dreams as much as our world. It is a series made to be enthralling and it does its work well.
In the End: Escape into The Dreaming where nothing is promised and therefore you must keep watching.
For more read "Does [She] Ever Come to You in Your Dreams?"