by Kat Bittner
Basically: 2.5 hours of performative grieving that's about as emotionally satisfying as doom scrolling through Instagram.
Dear Evan Hansen is a portrait of an unsympathetic character performed with painstaking sincerity by the original Broadway actor Ben Platt. Ultimately, the movie does not redeem its lead from the original moral dilemma: When a letter to himself finds its way into the hands of a troubled classmate does Evan tell the family about the true author or does he let them believe in a lie and continue to benefit from it?
The movie opens with Evan at the start of senior year. He's writing a self-addressed letter which is basically the equivalent of a personal pep talk. He's nervous about the first day of school and he's trying to calm his anxiety by taking his medication; writing his daily letters/affirmations; and breaking into a song. It isn't that far fetched for teens to curate a soundtrack to their daily lives to further heighten the emotion of the moment. To turn the mundane into an award-winning musical is the magic of the original soundtrack, which unfortunately is decreasingly successful as the movie progresses.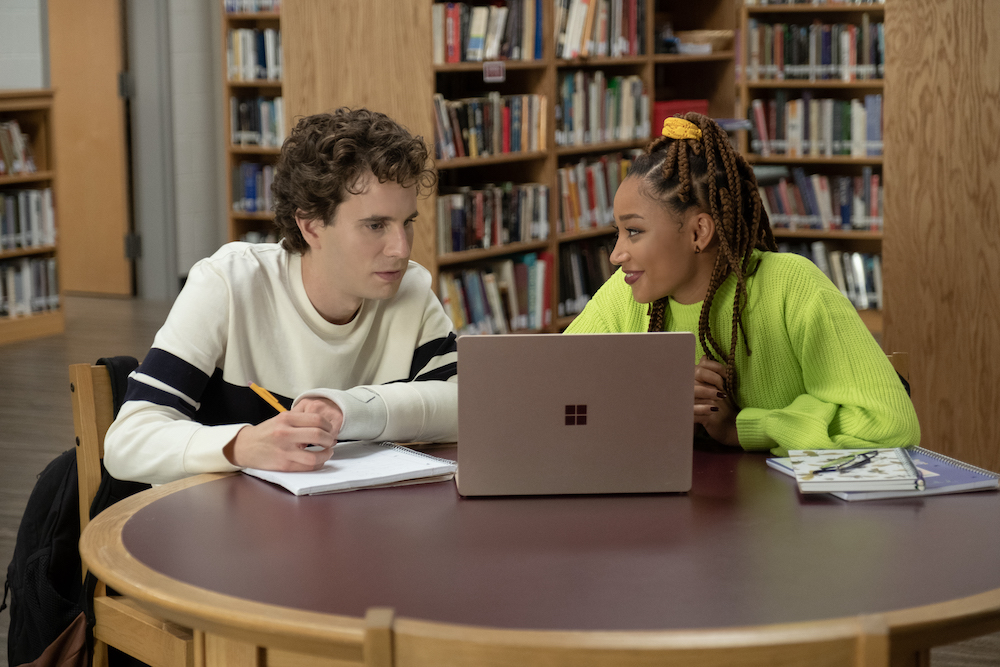 Photo credit: Universal Pictures
At school Evan's day goes as awkwardly, if not more so, than he predicted. He's relegated to sitting at the AV table during a pep rally with Jared (Nik Dodani), a family friend. While they casually converse, Evan overshares his summer while pining for Zoe (Kaitlyn Dever). Zoe has a temperamental brother Connor (Colton Ryan), who Evan has intense confrontations with at the beginning of the movie. Connor's attempt to make peace with Evan by signing his cast with his name emblazoned across it while commenting, "Now we can both pretend we have friends," backfires when Connor sees a letter from Evan confessing his crush on Zoe. Unfortunately, circumstances become tragic for Connor and his family and Evan are left to deal with the aftermath.
Dear Evan Hansen, despite very earnest efforts from the lead and excellent supporting cast, can only compensate for so much with its problematic premise. Evan's exploitation of a family's grief for personal growth after they've lost their son and brother isn't amoilerated by helping others going through similar trauma. It does not excuse those actions no matter his best intentions. In the parts where you are supposed to sympathize with the characters or root at their attempts at redemption it somehow feels emotionally hollow and self-serving. Although I did like how the filmmakers incorporated performative empathy on social media, but how exploitative is using grief as a catalyst to create a social movement if you do not have the permission of the parties involved?
Even if Connor was set up to be the bully of the piece, his and Jared's scenes were some of my and my cub's favorites. The standout is a musical number when Evan, Connor, and Jared are going over their letters (yes, they multiply unfortunately) which lightens the mood of the movie and garners the biggest chuckles from the audience.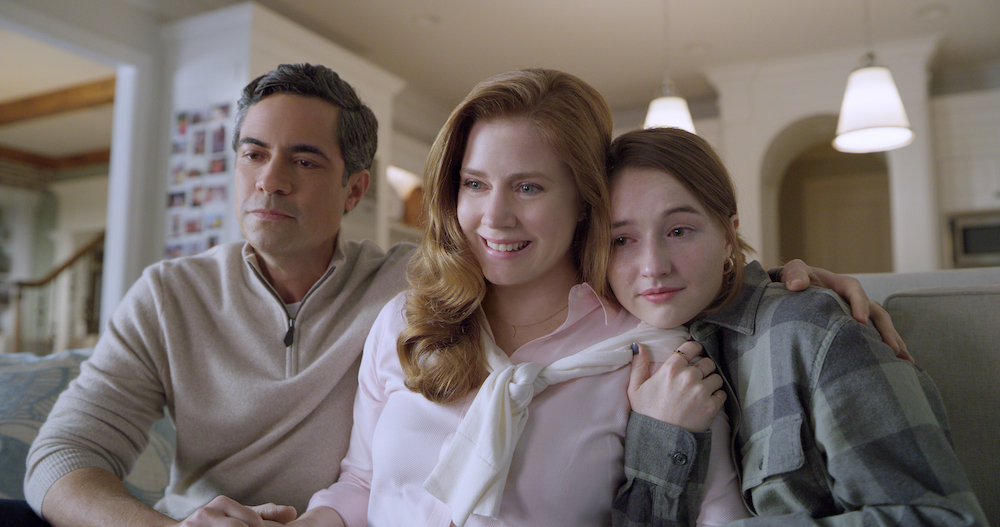 Photo credit: Universal Pictures
The other supporting characters helped with bringing in more emotional resonance and humor. Jared is the incisively comical voice of reason. Zoe is the reticent love interest who finds it hard to grieve for a brother she has at best a strained relationship with. Amy Adams and Danny Pino solidly portray Connor and Zoe's parents—the mom trying to find the best in her son and the stepdad who tries to be supportive but seems ambivalent—both grieving in their own ways as well. Amandla Stenberg plays Alana, a classmate deeply affected by the events surrounding Connor and his family and, like Evan, tries to help the family cope.  
From Cub's point of view, "Being emotionally and mentally unready doesn't excuse using someone's mental health problems to build yourself up. It's hypocritical and it felt uncomfortable to watch." However, there were moments of humor and heartache that did draw laughs and tears from the audience around us. It seems if you are a fan of the musical you may be more inclined to enjoy the movie. Unfortunately, with unsympathetic characters and their ultimately self-serving actions, we do not recommend watching what we were hoping would be a more compassionate portrayal of people struggling with grief.
In the End: Dear Evan Hansen cannot reconcile the problematic premise of its lead using a family's grief as an entry ticket to acceptance and popularity.
—