Basically: A multiversal epic that teaches us not everything that's broken needs to be fixed.
The road leading to 'The Flash' has been a long one. The movie was initially announced in 2014. That was shortly after Ezra Miller's first appearance as the scarlet speedster in 'Batman v Superman: Dawn of Justice.' Nearly a decade later, the movie is finally here! With Andy Muschietti (It, It Chapter Two) at the helm and Michael Keaton's return as the caped crusader himself, Batman, anticipation levels are at an all-time high. It's with great pleasure to report it lives up to the hype.
'The Flash' is an adaptation of the popular comic run 'Flashpoint.' When Barry Allen was a kid, his mother was murdered mysteriously with his father accused of the crime. In an effort to save his family Barry (Miller) goes back in time to create a new future with his mother alive and his father out of prison. Unfortunately for Barry, time travel doesn't quite work how it was explained in 'Back To The Future.' He ends up in an alternate reality devoid of his fellow Justice League members. He's also face-to-face with a younger variant of himself.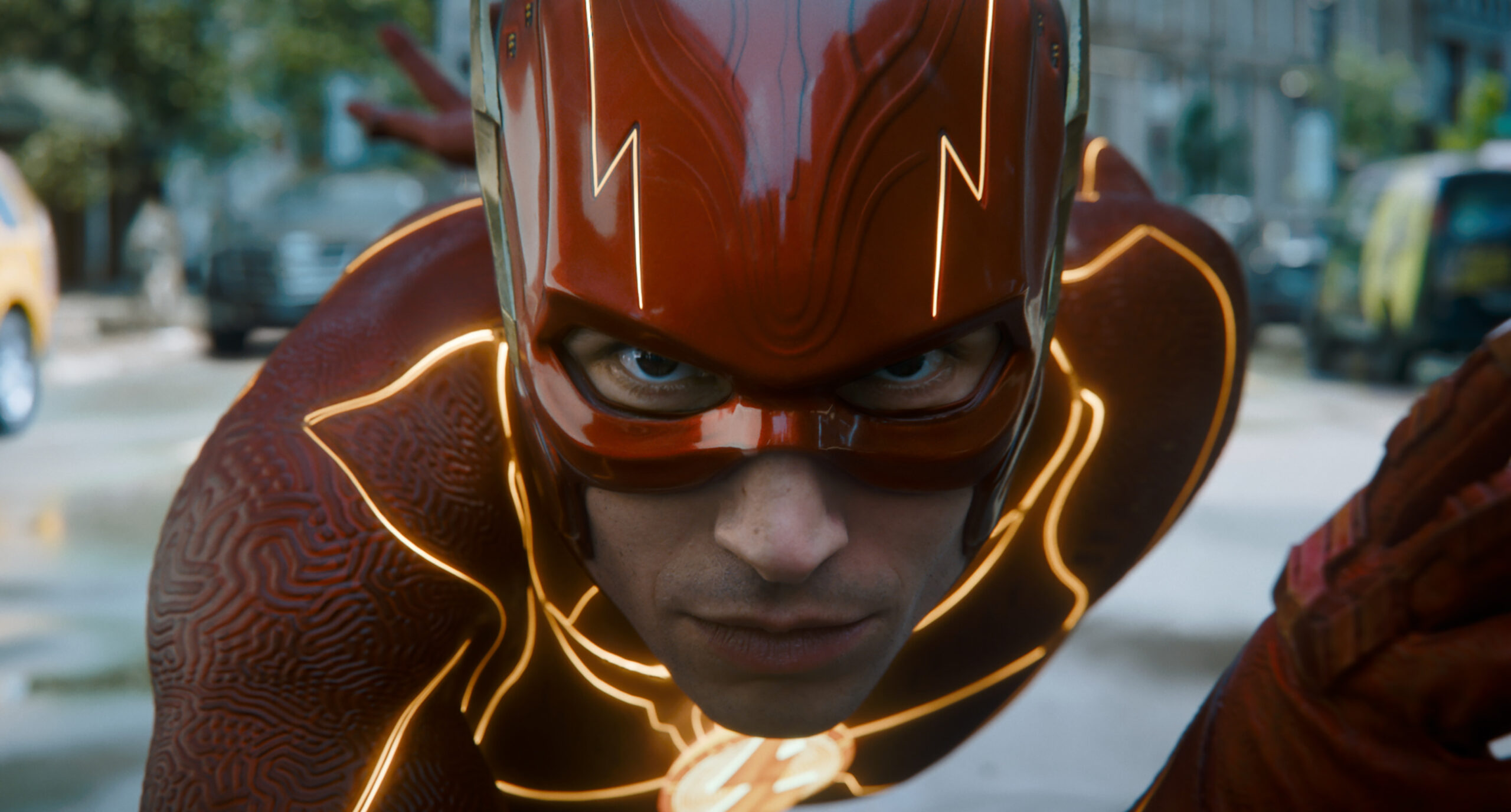 The alternate world Barry ends up in also happens to be the same year the events of 'Man Of Steel' happen. Meaning General Zod (Michael Shannon), a rogue Kryptonian general, arrives on Earth to terraform the planet and claim it as their new home after Krypton was destroyed. This time there's no Superman to stop him. The two Barrys enlist the help of seemingly the only heroes in this reality to take on Zod. They are Supergirl (Sasha Calle) and Batman (Keaton).
Calle's scenes as Supergirl are limited, but she is a force, instantly showing her strength and power when she's introduced. Fans clamoring for Keaton's return to the cape and cowl for the first time in 30 years have reason to be very excited. Keaton brings a familiar but fresh perspective on the Dark Knight. Refraining from leaning fully into nostalgia, we see an older, more reclusive Bruce Wayne. Not to mention fully equipped with all the gadgets and action that rise far above what we saw from him in 'Batman' and 'Batman Returns.'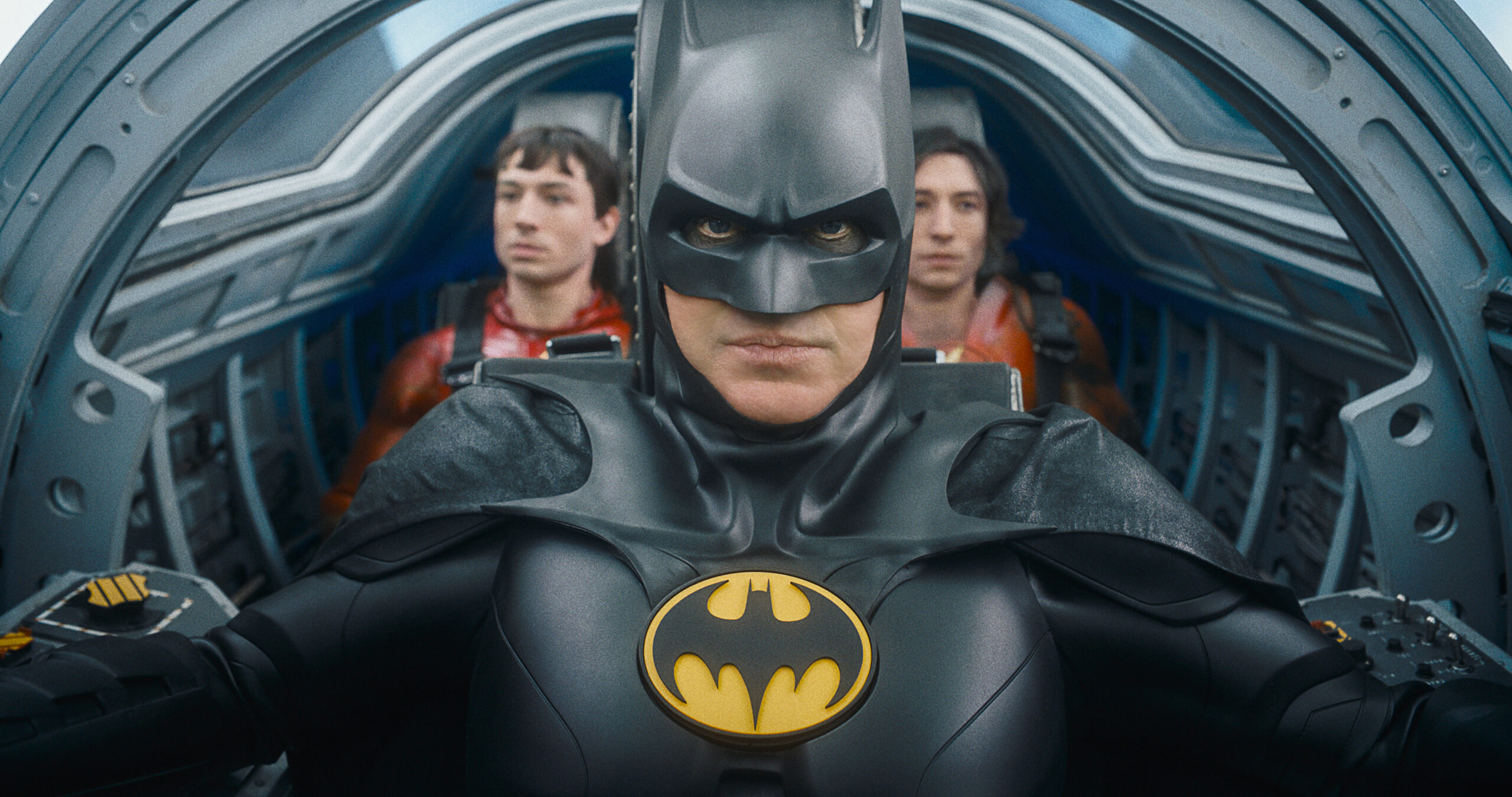 In any comic book movie, the big worry is that the plot is overstuffed. While the multiverse can be a complicated web to untangle, the story drawn up for 'The Flash' lays it all out on the table, establishing key, simple-to-follow ground rules. While we see two versions of Batman and The Flash, and numerous other surprises, the story remains focused on the title character. Miller gives two very distinct and impressive performances too. One is a seasoned superhero vet struggling to accept loss, and the other is a bright-eyed, naive, overbearing, contrasting counterpart.
The end result leaves a bumpy path of numerous director changes and behind-the-scenes drama in its wake. Miller's actions over recent years away from the big screen are certainly problematic. They should not be ignored because of a stellar performance. But far more than one person is involved in creating a film. Celebrate the work of many rather than chastise a project over the mistakes of one.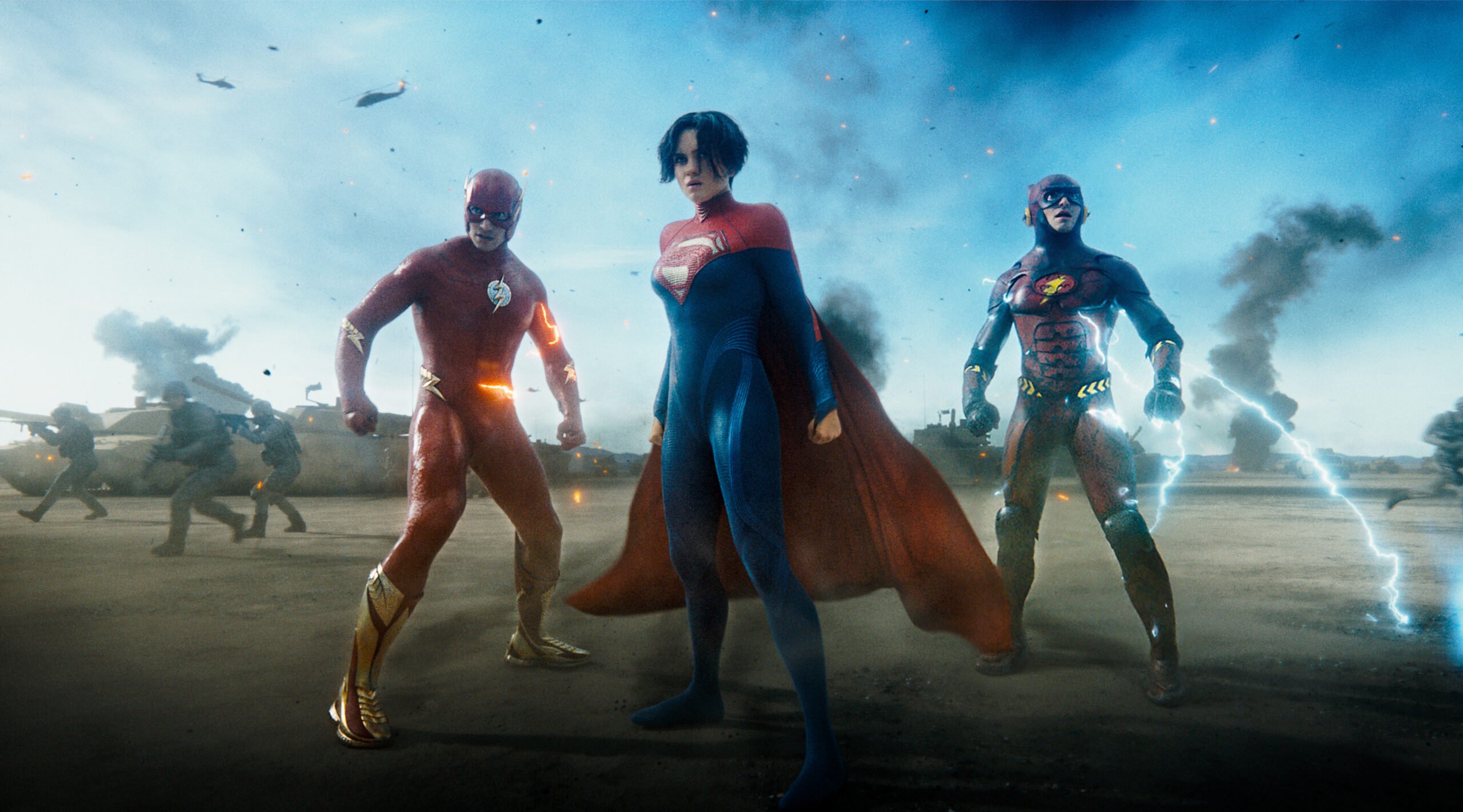 This movie is DC's crowning achievement. Paying homage to everything that has come before while setting the stage for what's to come in the new DCU led by James Gunn and Peter Saffron. It's a cautionary tale about letting go, pushing us to accept that not every problem needs to be solved. Our scars make us who we are, but we shouldn't let our tragedies define us. This movie is the perfect summer superhero blockbuster, see it on the biggest screen possible.
In the End: An incredible love letter to the legacy of DC while still telling a grounded and emotional story of letting go.
'The Flash' speeds into theaters on June 16.