Basically: Four elderly ladies go to the Super Bowl and chaos ensues.
Four elderly friends gather every time the Patriots play to watch Tom Brady. When one of them gets a wild hair to go to the Super Bowl, they enter a contest to win tickets. They make it to Dallas for the Big Game, and that's where things get exciting and hysterical.
80 for Brady has a STELLAR cast. You can't go wrong with four iconic actresses—Lily Tomlin, Jane Fonda, Sally Field, and Rita Moreno—who obviously have a deep connection to one another, having a good time. This isn't a deep, meaningful movie; it's just plain fun. It is so funny I laughed out loud multiple times, and I wasn't the only one.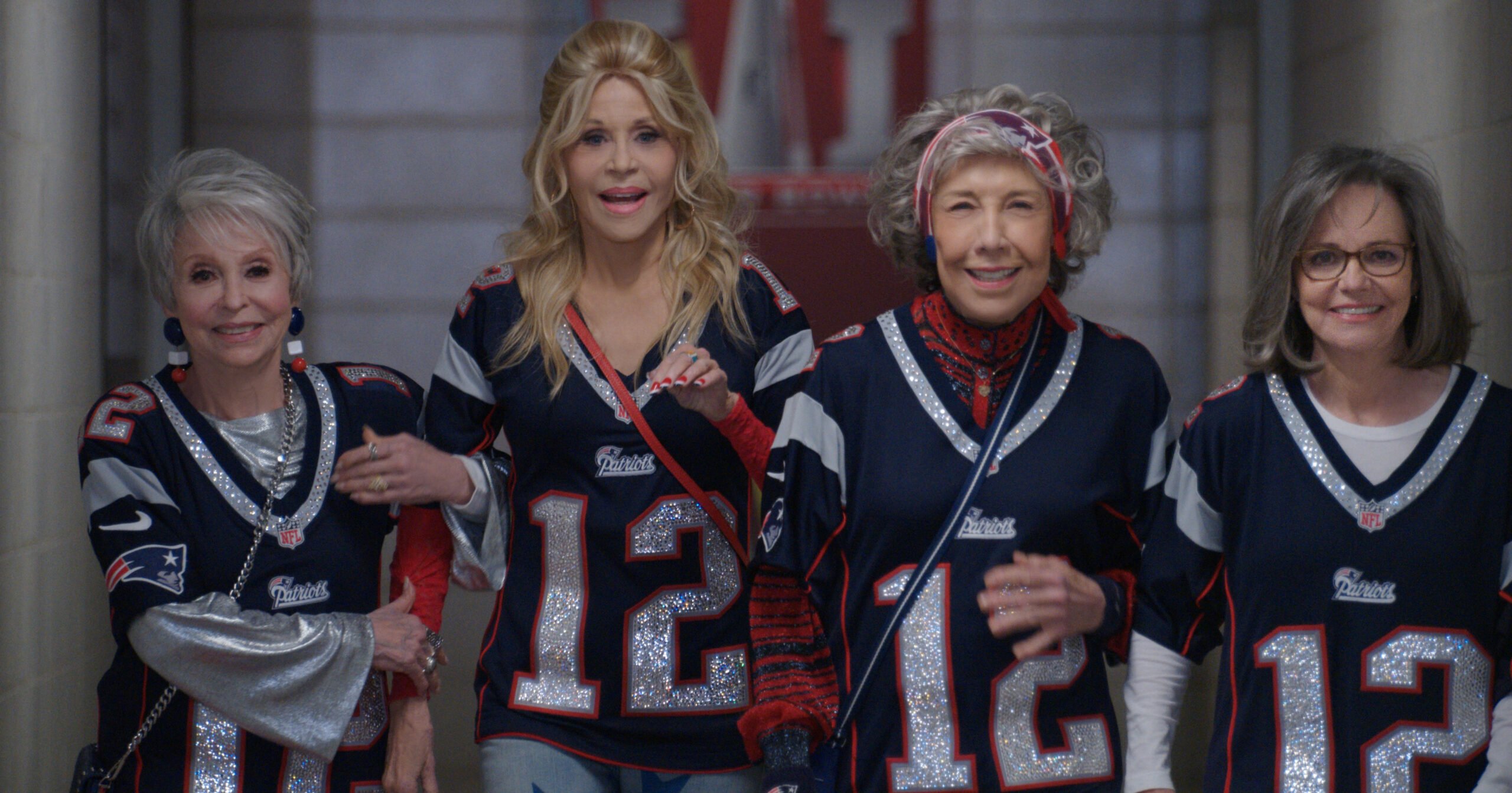 The story has everything you'd want in a light-hearted comedy. Lots of ridiculousness, a little bit of unbelievable luck, and a dance routine with actresses who are all over 80 (except Field, and she doesn't let us forget it). There are fantastic cameos (looking at you Billy Porter, Patton Oswalt, and Guy Fieri) that just just made the movie that much more wonderfully absurd. I could re-watch this tonight and laugh all over again—it would be just as good the second time around.
The only thing I could do without: Tom Brady's cameo at the end. Throughout the rest of the movie he was great (for a football player) but when he plays against Tomlin he fumbles and doesn't recover.
The breakout hit for me: Gronk! OMG, more Gronk!
In the End: You really can't go wrong with a funny, feel-good romp through the Super Bowl, with four EPIC actresses…Gronk needs an Oscar.