Basically: A film that is about grieving, yet much is made about the actor who portrayed T'Challa at the cost of the character and, at times, the world it created.
I've said this more than a number of times, the MCU and I aren't vibing and haven't been for a long time. It might be sacrilegious to say but it took me a while to watch Black Panther because I didn't like what I heard about it, and when I finally saw it, I didn't care for it. It's not my bag at all. I look at it like superhero comics themselves, and as much as I think Ryan Coogler is a great filmmaker, I don't really care for his take on the character or the world of Black Panther. It isn't like a current writer and/or artist on a superhero comic series. Now that brings us to this new film Black Panther: Wakanda Forever, a film shouldering the loss of the star of the first film from a tragic illness. Many wondered if they should have continued, some feel they should have recast, and of course, some feel that the path they chose from is the correct path. The film has to do a lot—deal with the loss of the focus character while elevating the supporting ones to lead roles while also expanding the world and introducing major Marvel characters into the mix. Especially one in particular. Namor, The Submariner (1939), is one of Marvel's oldest characters. That's a lot.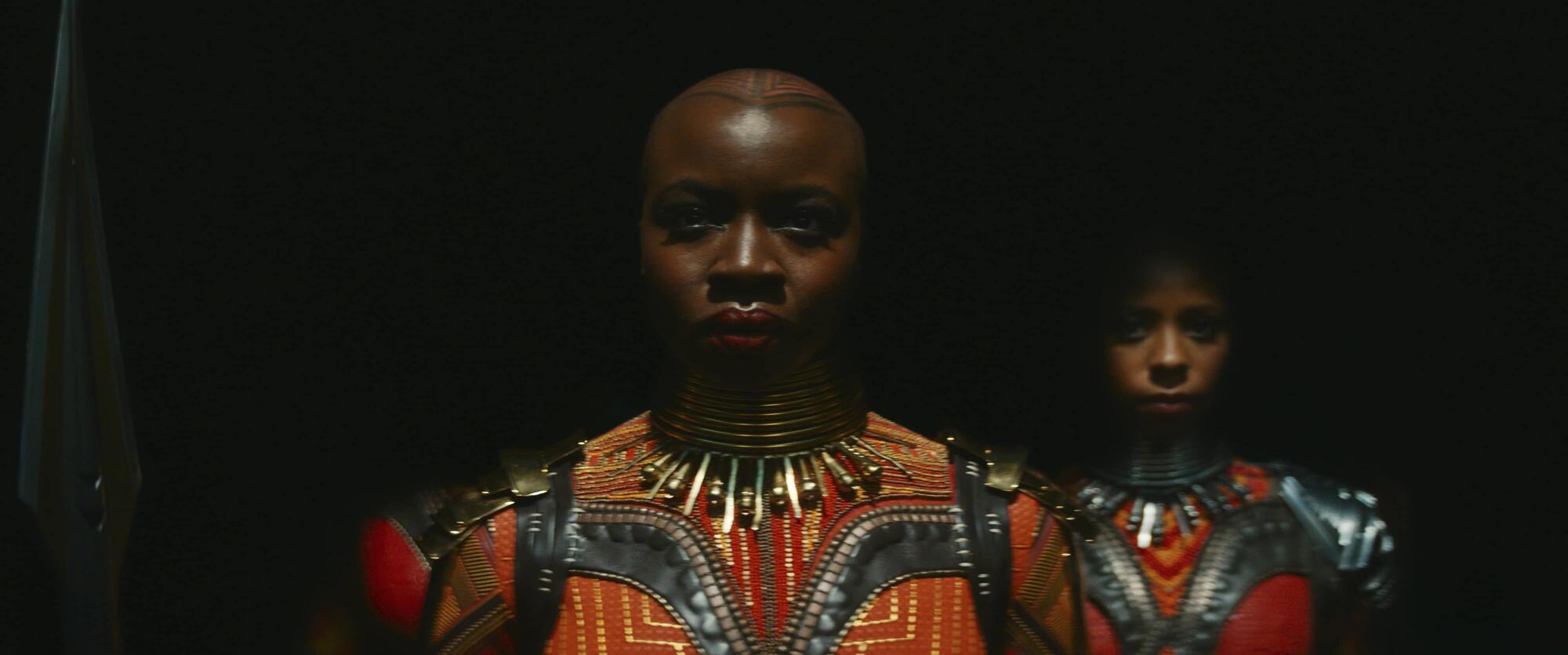 The film begins with the Wakandan royal family and Wakanda itself dealing with the loss of T'Challa. From there, because of changes in the world, Wakanda is at odds with a new rival in Namor, and his new-to-them civilization in the Atlantic Ocean. Here there are politics and international intrigue as Wakanda, through Ramonda (Angela Bassett) and Shuri (Letitia Wright), tries to navigate this world and keep their nation safe from the US and Namor while overcoming their loss.
Now I should say that Tenoch Huerta as Namor is very good. He's charismatic and threatening. He has the right feel for the character. I was worried about the change of Namor and his people to being connected to Aztec and Mayan culture as Namor classically has always been coded as East Asian. Still, the film and Huerta do a good at easing my issues about adding this to the MCU. I also really liked Dominique Thorne as Riri Williams, who will be Ironheart; she brings a lot of new and interesting energy to the story as this brilliant Black American girl who teams up with Shuri. In this, Shuri is like an older sibling to Riri in a relationship like she had with her brother. Winston Duke is even better in this film than he was in the first. Also, Angela Bassett brings an intensity and gravitas that I don't think we got to see in her first outing in the role.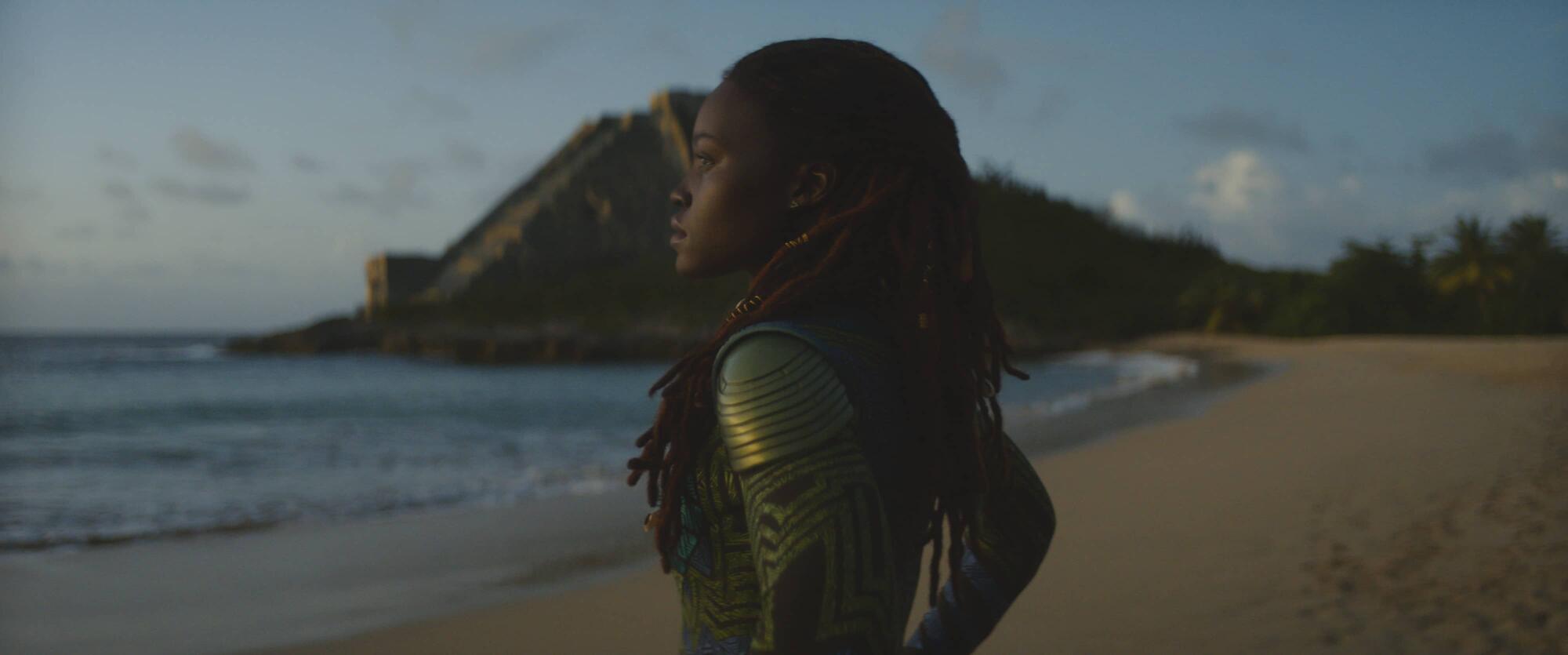 Now that I got through what I think worked, let's get to what I didn't. For me, the story setup doesn't work along with how the film wraps up; it takes some big leaps in logic. Now there is some grace you can give the filmmakers in making this from having to rewrite the whole story after Boseman's passing; that being said, there's too much inconsistency in which character they want to follow and focus on. So the film does this thing where it works as a sequel to Black Panther but doesn't wholly work within the greater MCU timeline. That might be okay for those who only saw or cared about Black Panther, but those who are even half aware of what's going on might ask some questions. I have more issues, but those issues would mean spoilers, so I won't write about those now. I think this film will work for most, and it's honestly one of the few MCU films that shows the director's hand. Still, it's too much about Chadwick Boseman and his passing and the loss the cast and crew are dealing with, rather than being a great adaptation of the continuing Black Panther mythos.
In the End: Black Panther: Wakanda Forever has the unenviable task of continuing on without its star but, in reckoning with that, it loses focus on how it wants to go forward.
—
Read Sherin Nicole's thoughts on Wakanda Forever for more!