by Soma Brodhun
Basically: A manhunt ensues throughout Manhattan after a theft results in the murder of several cops.  
Directed by Brian Kirk and written by Adam Mervis, 21 Bridges stars Chadwick Boseman as a legacy NYPD detective who finds himself in the center of a conspiracy as he races against the clock. The NYPD must catch two cop-killers before Manhattan's 21 bridges get opened back up at 5 a.m. for the morning commute.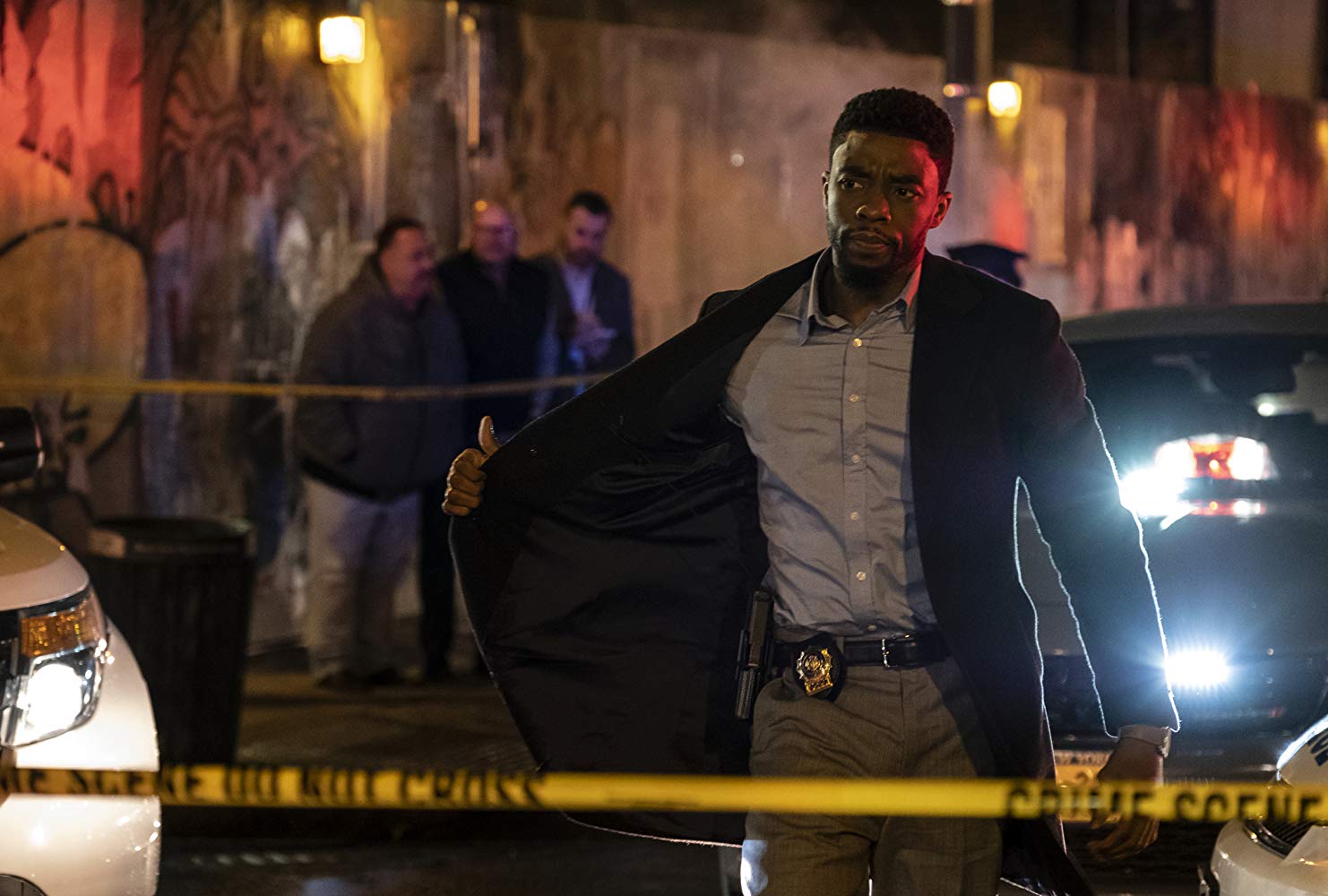 Photo courtesy of STX Entertainment 
This movie has all the right ingredients but doesn't quite come together, through no fault of the stellar cast they assembled. Chadwick Boseman is joined by Sienna Miller, Stephan James, Taylor Kitsch, J.K. Simmons, and an all too brief appearance by Geek Girl Riot alum Keith David.
The plot is formulaic, the drama is soapy, and the writing just doesn't hold up to expectations. While audiences may enjoy 21 Bridges while it's playing, I suspect most will see the "twist" coming a mile away and forget this movie as soon as the credits roll.     
In the End: 21 Bridges is a police procedural that breaks no new ground but features solid performances.