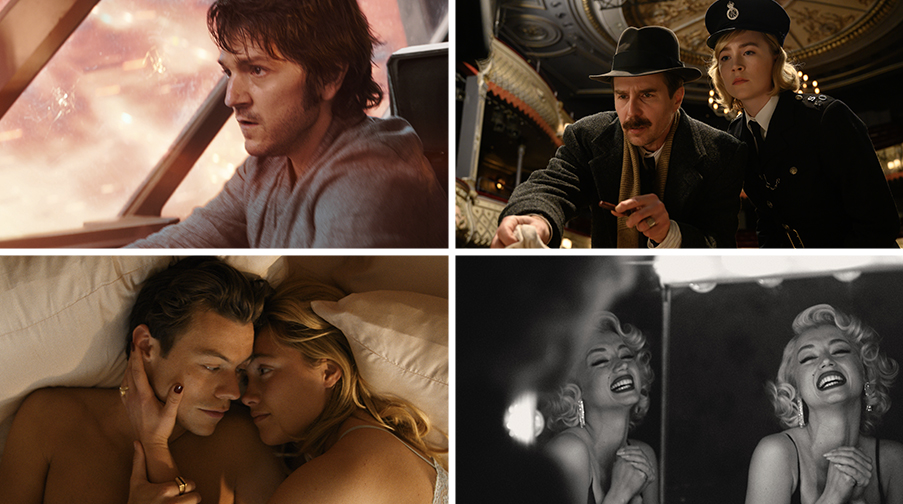 Geek Girl Riot's headed to the movies this week with Don't Worry Darling, See How They Run, and Blonde, before going intergalactic with Andor.
Don't Worry Darling
We know you've all heard about it—probably for the wrong reasons—Don't Worry Darling is coming to theatres this Friday. Sherin and Julian kick off the show by trying to stay drama-free and talking about the film itself. They talk about the filmmaking, the cast, and whether or not the movie works for them. Julian says, "Don't Worry Darling plays with themes from The Stepford Wives or Beyond the Valley of the Dolls for a Twilight Zone-style thriller set in an idealistic American world. It works well with Florence Pugh as our protagonist but it's a bit too long and it thinks it's smarter than it is…it might be better on cable." Sherin adds, "Don't Worry Darling lacks the ability to capture you because you've already guessed what's happening. It is a thriller without any real thrills."
They also shout out two movies they're cheering for: Three Thousand Years of Longing and The Woman King!
See How They Run + Blonde
The latest ode to Agatha Christie and whodunits, See How They Run is in theaters now. Our dynamic duo share their thoughts about the movie, its comparisons to other murder-mysteries, and the ensemble all-star cast. Sherin says, "See How They Run tells you everything it's going to do and delivers, but the story takes on its own life while proving Rockwell and Ronan are an undeniably great duo."
Then Julian tells Sherin about Blonde, the new Marilyn Monroe biopic starring Ana de Armas, and why this take might give you some pause. Julian says, "Blonde does just as much of a disservice to Marylin Monroe as the men in her life did." Blonde is in theaters now and it hits Netflix on September 28th.
Star Wars: Andor
Now for the moment you've all been waiting for: Our Rioters head to a galaxy far, far away to join up with Cassian Andor. They dive into the new Star Wars series Andor and why it's much more like Rogue One than other instalments (and why that's a good thing). Sherin says, "Andor and Rogue One are parallels, they are structured so similarly. They are counterparts that work in concert in their themes and that works for me. Andor is good enough to make me remember why I liked Rogue One so much." She goes on to say, "Andor says: This is imperialism, these are its mechanics, and this is why it's so foul. But it also clearly states that your nature determines your destiny and there's something so rich and juicy about that kind of storytelling." Watch the first three episodes of Star Wars: Andor on Disney+ now!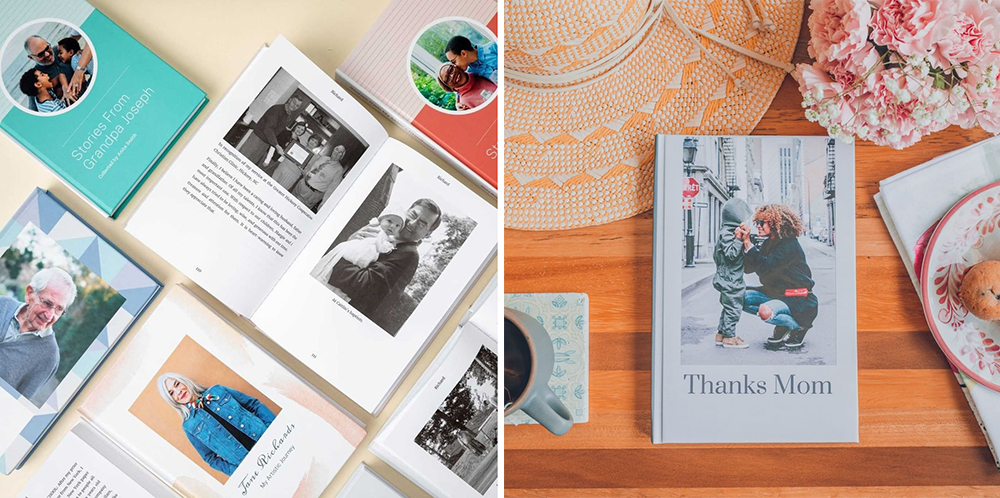 Passing down stories through generations is one of the most important and heartfelt traditions we have. And our sponsorship by StoryWorth is about to make that easier—each week they email your loved one a thought-provoking question of your choice, prompting them to share their unique stories. After one year, StoryWorth compiles all those tales into a beautiful keepsake book for your whole family to enjoy. Get to know your loved ones better and preserve those special moments forever with StoryWorth! Right now, for a limited time, you can save $10 on your first purchase when you go to storyworth.com/ggriot
—
Tune in to Geek Girl Riot on idobi Radio every Tuesday at 11pm ET / 8pm PT for your dose of late-night geekery. 'Til next time, see a list of everything our Rioters talked about below:
LINKS:
 – Star Wars: Andor
 – See How They Run (read Philip's review | read Renee's review)
 – Don't Worry Darling
 – Three Thousand Years of Longing (read Julian's review)
 – The Stepford Wives
 – Beyond the Valley of the Dolls
 – The Twilight Zone
 – Black Mirror
 – The Woman King
 – Lucky Number Slevin
 – Glass Onion
 – Knives Out
 – Death on the Nile
 – Blonde
 – Star Wars
 – Rogue One
 – Blade Runner
 – Deep Space Nine
 – The Wire
 – The Book of Boba Fett
 – Obi-Wan Kenobi
 – The Mandalorian
 – The Force Awakens
 – The Empire Strikes Back
Podcast: Play in new window | Download