Basically: When a sleazy American Hollywood film director is murdered, it's up to an English inspector and his overly eager Constable to solve the case.
Welcome to the West End of 1950s London, the setting for this Agatha Christie-inspired mystery. No, inspired might not be a strong enough word; See How They Run is a love letter to the mystery writer's quirky stories, characters, and charms. Never more so is this felt than the introduction of Inspector Stoppard (Sam Rockwell) and Constable Stalker (Saoirse Ronan). The partnership, as stated by Stoppard's commanding officer, has the purpose of training a WPC (woman police constable) to be a future detective—women were only granted full police arresting powers in 1948—and, perhaps, "That her enthusiasm for police work will rub off on him." Our good inspector and the 'green but keen' woman constable must sift through a cast of flamboyant suspects and catch a murderer as crafty as any proper Christie villain.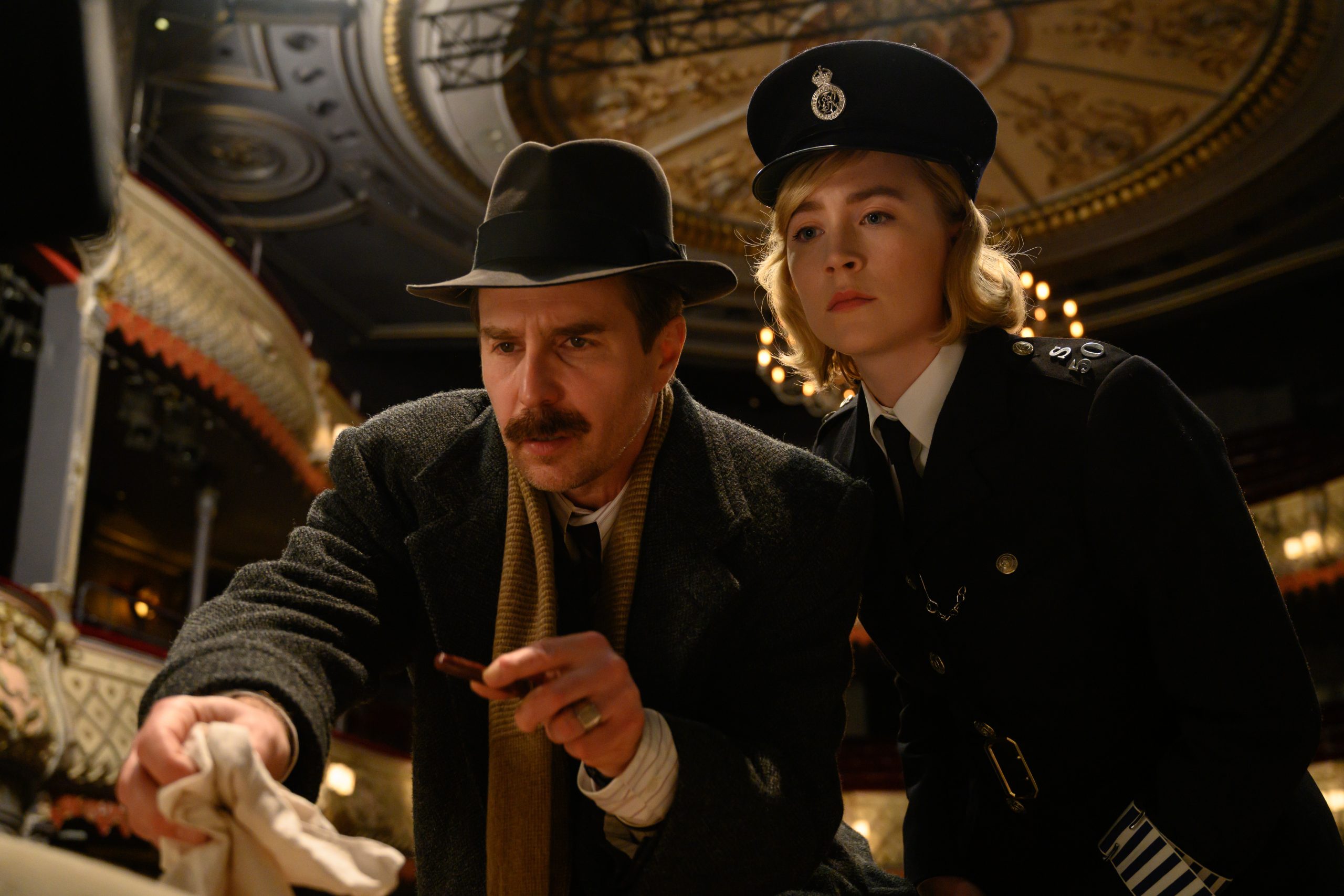 Now for the plot, or rather the main events of the movie, shown through an interrelated series of sequences. Leo Köpernick (Adrien Brody) is a film director looking to adapt the world-famous play The Mousetrap for the big screen, which is what brings this glamorously sordid cast of characters/suspects together. However, Köpernick is murdered and we soon discover how much better the world is after his death.
The sheer joy visible on Brody's face as he plays an unctuous and loathsome human is an equal joy to behold. I like a villain I can hate without the moral ambiguity of human frailty. I can not go any further without mentioning Mervyn Cocker-Norris (David Oyelowo), the "celebrated" but often aggrieved playwright forced to endure Leo Köpernick's "questionable" edits—to whit he exclaims, "We are no longer on speaking terms."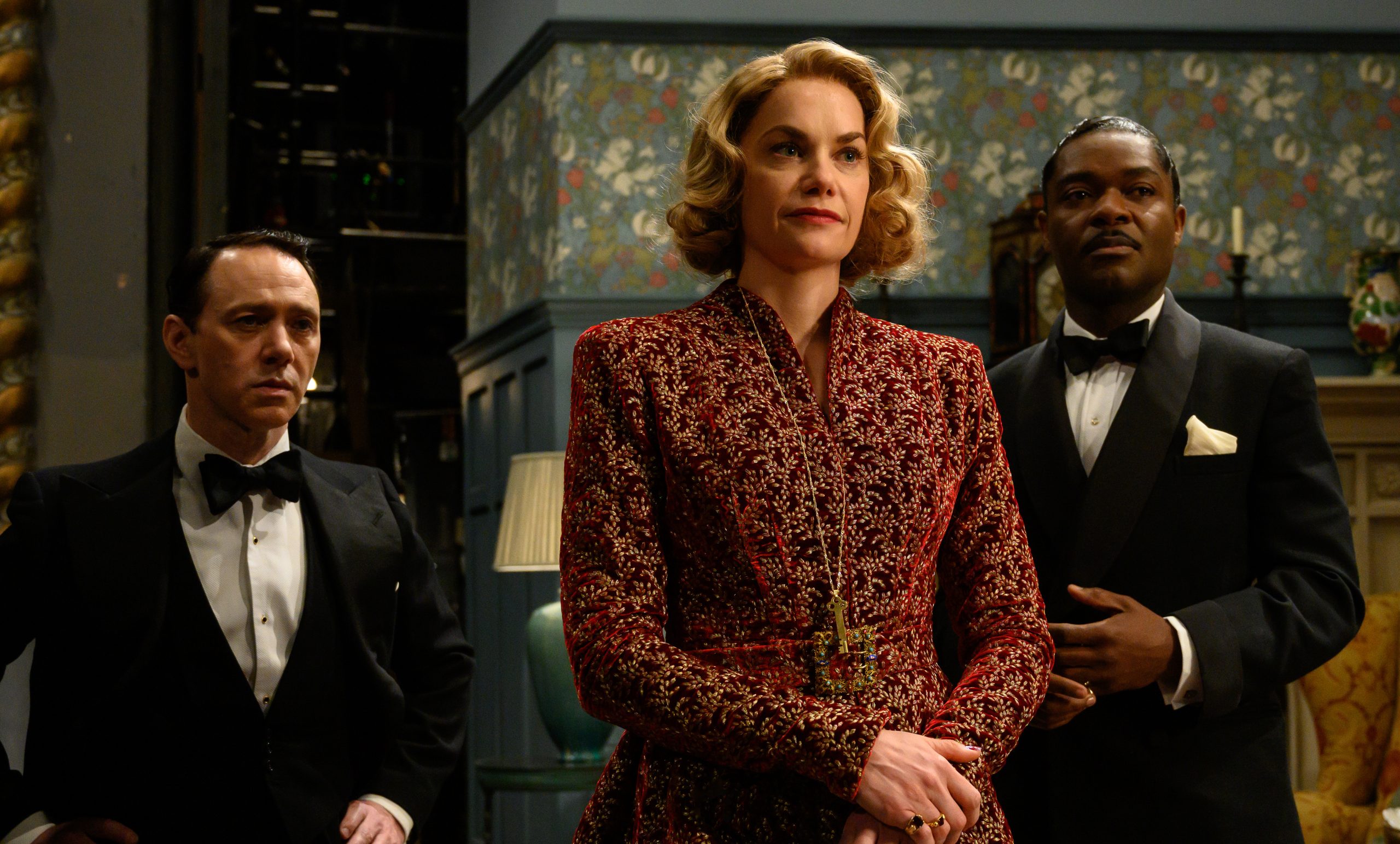 Let me just say, I am a mystery snob who enjoys a good tale of murder and mayhem within a luxurious backdrop. One of the joys of See How They Run is the glam and glitz of the London theater world, that only hides the dark underbelly of a less civilized set of characters. And the queen—or, at least, the wrangler—of these characters is Petula Spencer (Ruth Wilson), a theater owner who is less of a femme fatale and more of a femme kick-you-in-the-face. Wilson's cutthroat character is delightfully on display. She explains how she only gave her widowed mother a job because, "How else will she pay rent for the spare room?" Wilson is divinely wretched. As are most of the best characters in the film.
The most important part of a movie is the chemistry. Tom George's assembly of this cast was brilliant. Above all else, the cast's chemistry pulls us into its orbit and refuses to let go, from Inspector Stoddard and Constable Stalker to the other merry band of sociopaths that decorate this delightful tale. The only concern I had with the production was Oyelowo's portrayal of a gay man. Don't get me wrong, Oyelowo shines as Mervyn but his casting seemed strange and rather short-sighted. Respectfully, perhaps director Tom George could have spent more casting time on this rich character than fan-casting his friends.
In the End: See How They Run is a brilliant mystery-comedy that hits all the marks of a proper whodunit full of murder, mayhem, and hilarity. The surprise twists will be right up your alley.
Want to read more thoughts on See How They Run?
Read N. Renee Brown's review.