Basically: An unexpectedly vivid fable that feels like a more intimate 1001 Arabian Nights.
I found it hard to start this review as this film sits in a weird place. It's super simple yet it's also difficult to explain how awesome it is. Three Thousand Years of Longing chooses to introduce itself as a fable, beginning with a scholar named Alithea (Tilda Swinton) who lives in Istanbul. She is in possession of a mysterious bottle. Once accidentally opened, a Djinn (Idris Elba) appears and offers her three wishes. The film differs from what you'd normally expect because Alithea knows and studies stories; she doesn't completely trust the idea that The Djinn's three wishes are not some terrible trick.
Alithea's skepticism leads The Djinn to tell her the story of his life and how he ended up in a bottle. This is where the film really opens up; the storytelling has a wonder and scale that's pretty impressive. At the same time, the core story is very intimate when it is essentially the two characters in a room. The use of the anthology story structure, very much like 1001 Arabian Nights, also adds a nice episodic feel.
Swinton and Elba are excellent with their performances. Both are good actors who can bounce off each other very well. Swinton's Alithea, an academic skeptic, has the right amount of humor and growing emotional resonance as she hears The Djinn's tale. Elba gets to play The Djinn as a stoically charming magical being, who's constantly trying to prove he's not a trickster; his honesty is the one thing that benefits him most. The story's flashbacks play well with history and legend and feature some great performances too. Aamito Lagum, who plays the Queen of Sheba, is amazingly beautiful and is pretty awe-inducing.
Three Thousand Years of Longing is directed by the great George Miller. I'm not going to lie, I didn't know what I was going into but by the end, I was like, "Why did I ever doubt the man?" Miller's use of color really makes the film feel like a fable or fairytale. The never-overpowering effects bring subtle details to the characters, like how sand comes off The Djinn when he touches things or is touched, or how his lower body has an unworldly texture.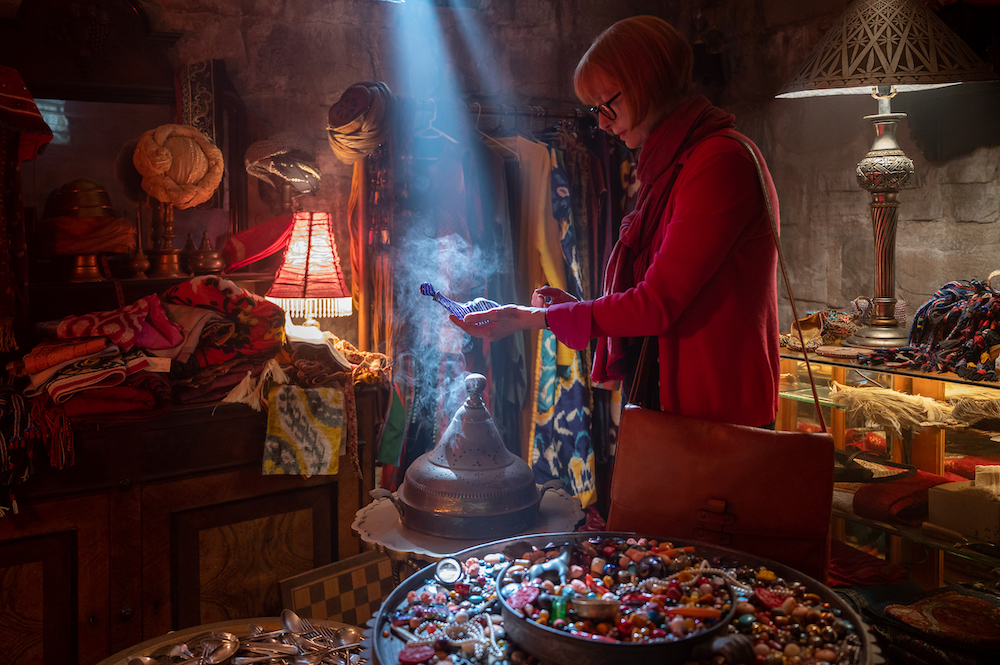 The use of light, camera movement, and non-overpowering CG effects also add to the film's visual delight. Miller always uses effects well and has an excellent command of filmmaking tools that sets him in the upper tier of filmmakers working today. I can't really find any fault with Three Thousand Years of Longing; the way the story wraps up is very interesting. Even if the ending is easy to guess. It's totally fulfilling. If you're coming into this expecting something like Mad Max: Fury Road, you will be disappointed since this is nothing like that. Remember, this is the man who made both Happy Feet movies and the Babe franchise. 
In the End: Three Thousand Years of Longing is a beautiful modern fairytale that will have you thinking about it for days.