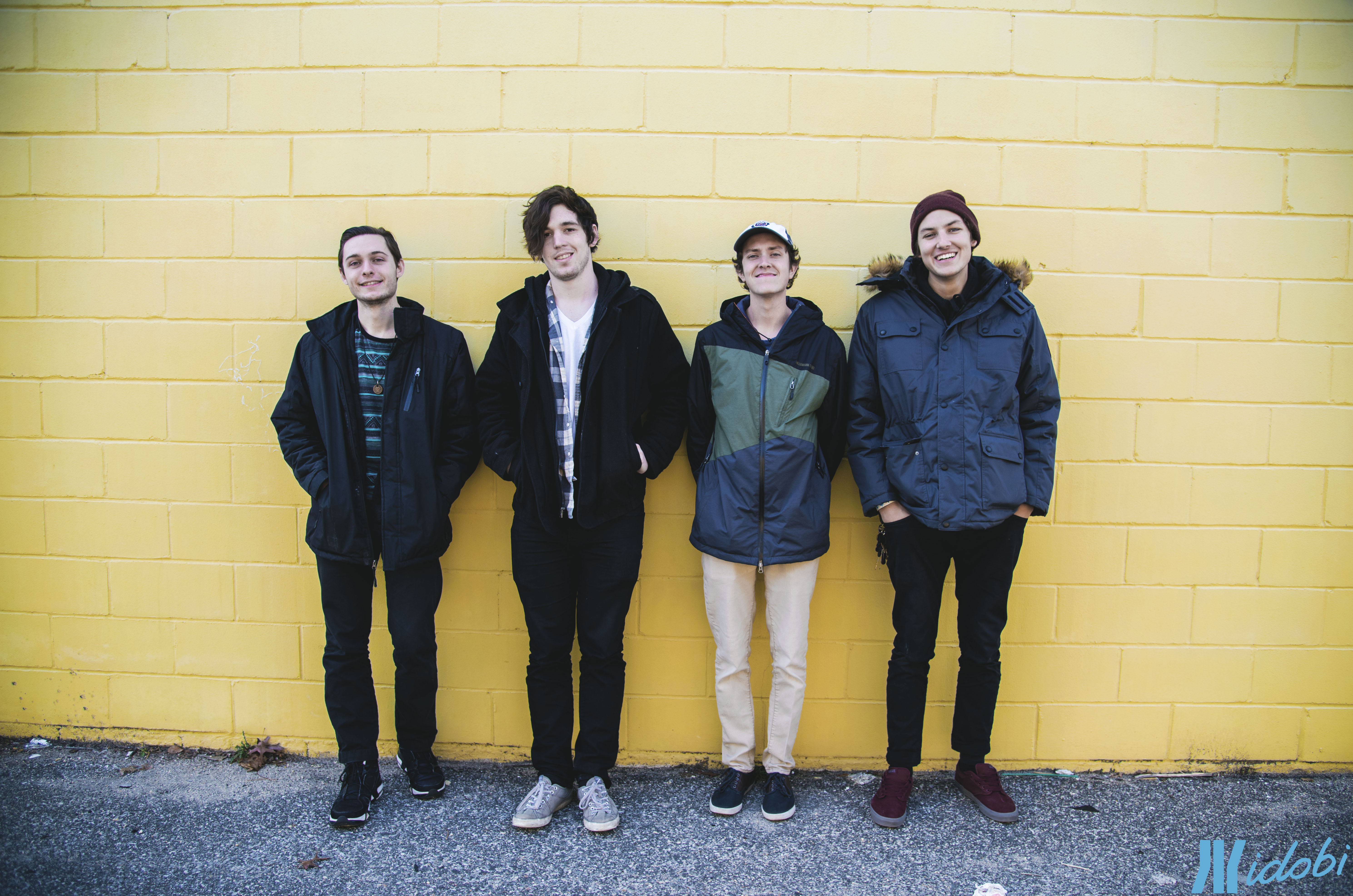 Going from playing hometown shows to touring the country can be an adjustment. Being on the road certainly isn't the easiest lifestyle and it can be difficult to adapt to sleeping on a van bench when you're so tall your feet stick out. But when you're also diabetic, it can take the challenges of being a touring musician to a whole new level. However for alternative rock outfit Stories Untold—Kevin, Jake, Tim, and Brennen—it's just another day in the life. I caught up with them when they rolled through Long Island to chat about how they've supported Brennen with his type 1 diabetes management, the unique bond that they share with each other, and how they hope to impact others with their music.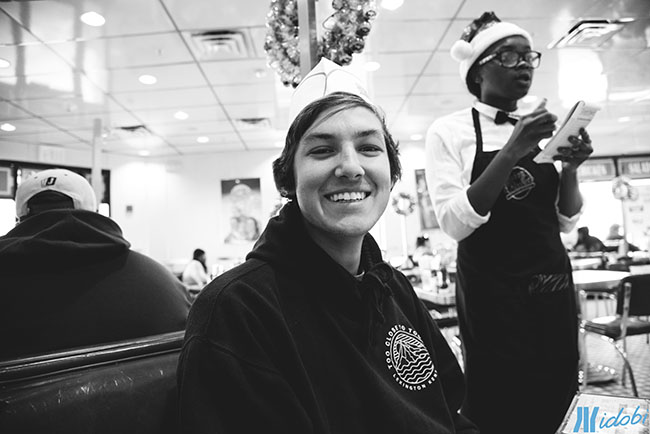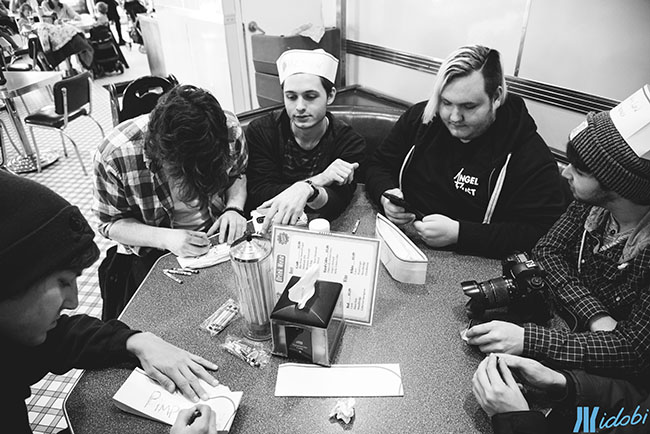 I met up with Stories Untold in Deer Park, NY early in the day before their show. I was eager to see them, after being blown away by their intense performance over the summer at Susiepalooza, that included a drum circle. Since they had some down time before load-in I grabbed a bite to eat with them then tagged along for some monster mini golf and laser tag.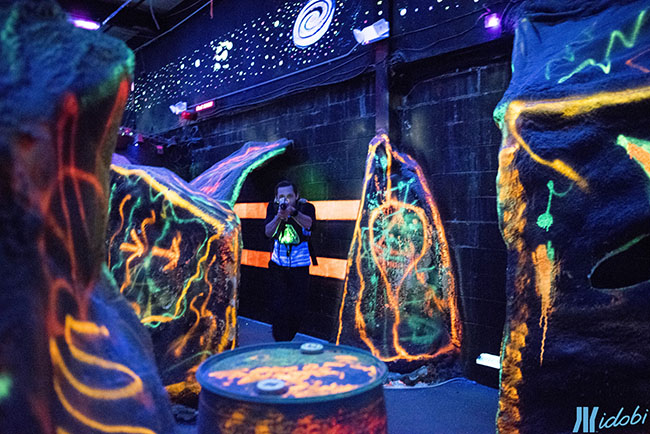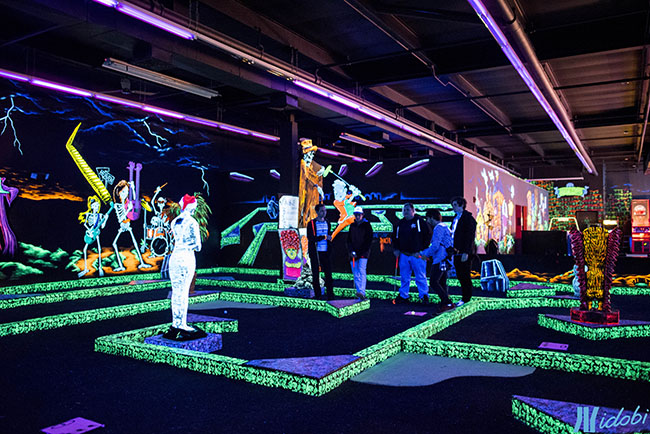 "It's never what defines me"
It would be an understatement to say that they are very competitive when it comes to a game of laser tag. But at the end of the day it's all in good fun and it was a great bonding experience for all of us. Once we finished our game of mini golf, it was finally time to head over to the venue. But that's when we hit a snag in the road. As we made our way to O'Briens in Coram, the guys heard a noise that wasn't quite right. The trailer had come unhitched while we were going 40mph on a hilly road. Brennen Moloney [drums] , Jake Clark [bass guitar/vocals], and Kevin Quednau [rhythm guitar/vocals] quickly jumped into action and guided Tim Williams [lead guitar/vocals] while keeping an eye on the trailer in order to stop safely. You never know what can happen on tour, so to see Stories Untold react to this situation in a calm and collected matter was impressive to say the least. This further shows how touring isn't just about playing music; it requires you to always be on top of your game and prepared for anything that may get thrown your way. Having the skills to tackle those obstacles is just as important as playing the right notes.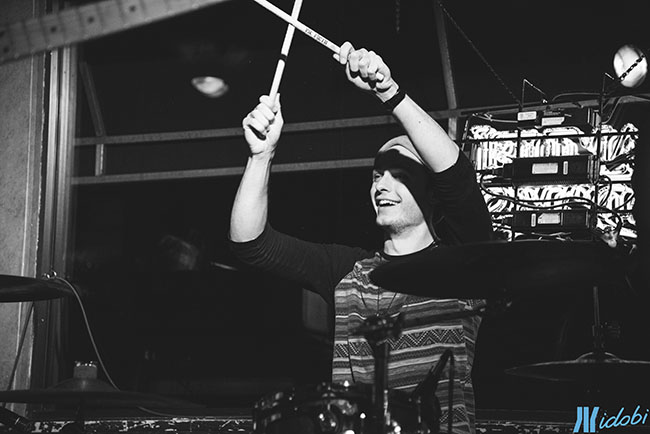 Despite hitting a bump in the road (literally), we made it in good time. Once we loaded in I grabbed a few minutes to talk to Brennen about how managing his diabetes has been going while on the road. Although it has been a challenge, he takes pride in maintaining his health. Through highs that make him feel sluggish and lows that affect his ability to keep time when playing drums, Brennen and his band have taken preventative measures to manage his condition. He always has some fruit snacks on hand and his band pays attention to how he is playing to gauge whether or not they'll need to run off stage to grab him some food. Even though he has been able to manage his diabetes on this run pretty well, Brennen says he's still learning and takes advice from other touring musicians on how to get better at it. "Travis Moore from Too Close To Touch showed me that there's a cooling case for insulin to keep it safe when on tour. It goes bad if it gets too hot. Its proteins denature," Brennen mentions. Touring is a lifestyle adjustment as it is and managing diabetes along with an inconsistent sleep schedule isn't easy, but Brennen doesn't let that stop him. "It's never what defines me," he adds. Brennen's positive attitude and determination reminded me that I shouldn't let my obstacles stop me from pursuing my aspirations to go on tour.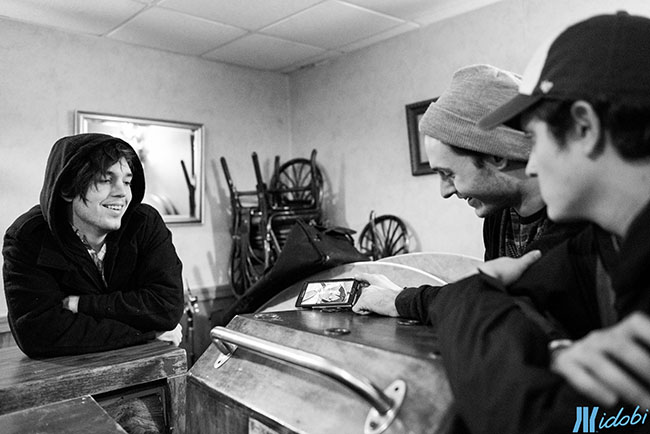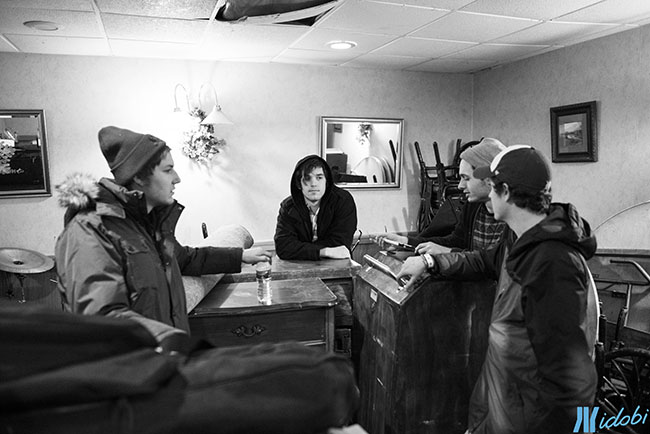 One of the most heartwarming parts about spending time with Stories Untold is experiencing the bond that Brennen shares with his bandmates. It is unlike most and clearly unconditional. I remember meeting them for the first time over the summer when Tim came over to remind Brennen to check his insulin. Tim didn't have to put the reminder in his phone but he did—and that speaks volumes about the relationship they share. Stories Untold could easily let Brennen manage his diabetes on his own but instead they support him and pay attention to when their friend may need help. They are the definition of a team, both when it comes to supporting Brennen and in sharing the responsibilities of the band.
 "You find new things to love about it."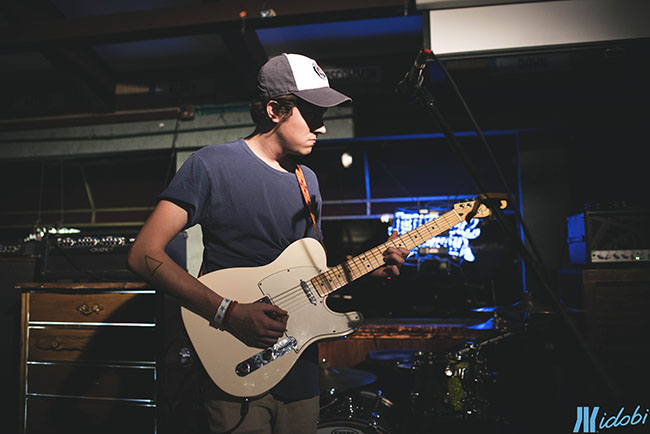 When it comes to the division of labor, everyone has their own role. Jake and Kevin are usually the brains behind the ideas for their songs, both lyrically and sonically. Brennen's role is not only to be the heartbeat of the band but also to take what Jake and Kevin do and bring it to life. Tim contributes ideas to their writing process and brings the "emotion" to their songs through his lead guitar playing, tone, and harmonies. They each bring something important to the table, but it is the outcome of their collective efforts as well as what they want to achieve that makes Stories Untold a force.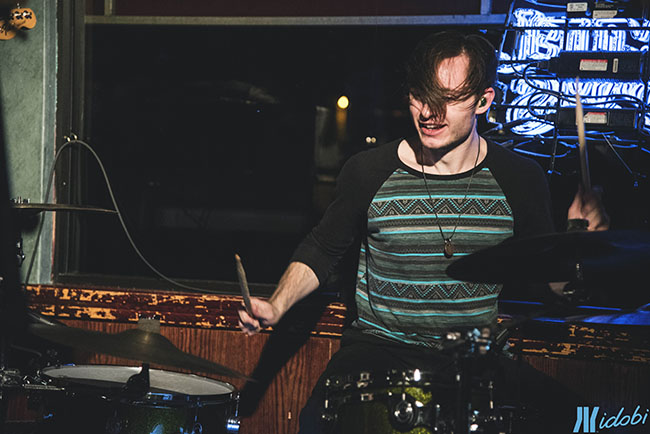 "You can accomplish anything with your friends."
Before they hit the stage, I sat down with them to ask how they hope to leave an impact with their music. "I would like to have a positive effect even if it's just one person. I know music has helped me with my struggles in life so if we could do that for someone else that would be amazing," Kevin explained. Being able to put yourself in the shoes of listeners and empathize with them is a trait not many people have, but it is a notion that is shared by Stories Untold. The drive to keep creating music isn't easy so when asked what keeps them going, Tim said, "You find new things to love about it."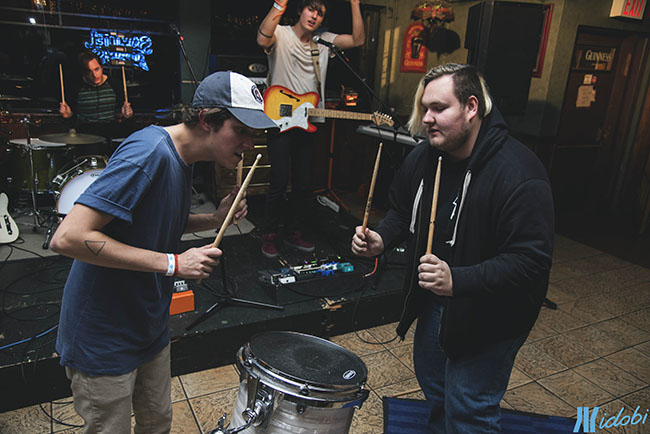 I watched their set in awe as they created their own atmosphere on stage—separate from the bar area where customers were yelling about the Panthers game. From all the moving parts of their show: the television playing static, to the drum circle that includes a crowd participant, there is nothing missing from Stories Untold's set that could make it a better experience. They bring every aspect of their songs to life through emotion, the rawness of their vocals, and the energy they put out on stage.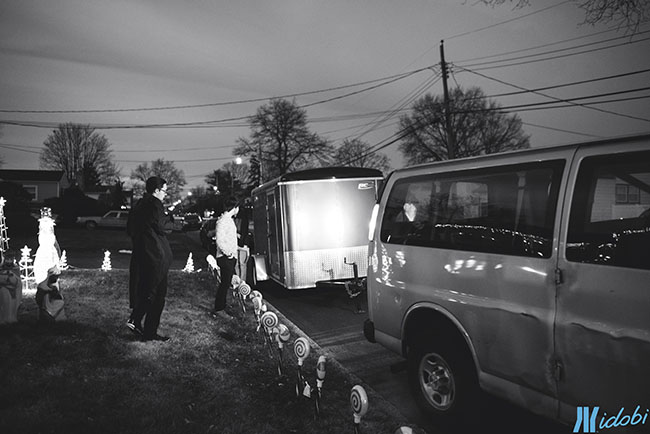 After an eventful day, I went home feeling proud to know a group of people like Stories Untold.  Their open minded perspective and willingness to keep pushing is what will take the band far; in fact their perseverance has led them to a record deal with Razor & Tie. They reminded me of all that is right in the world of music, and that nothing can hold you back unless you let it. Tim said it best when he told me, "You can accomplish anything with your friends."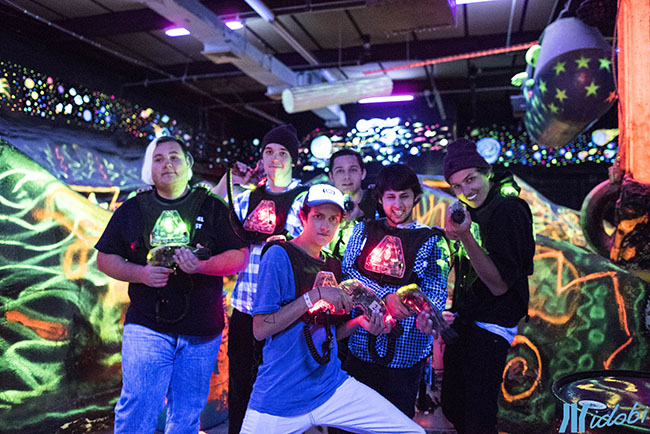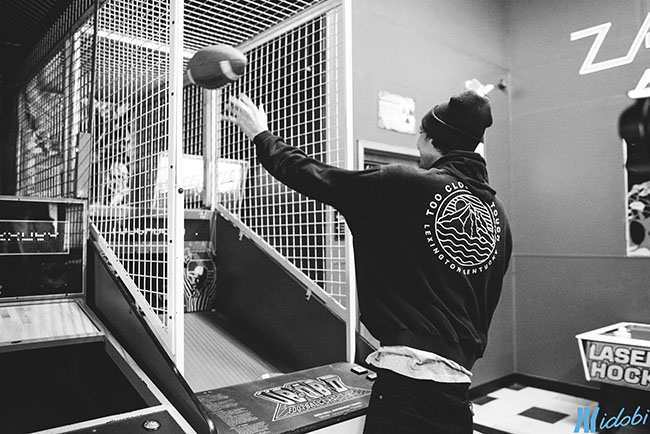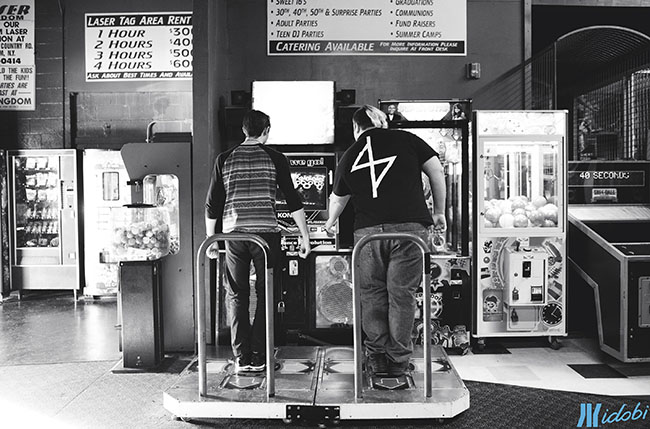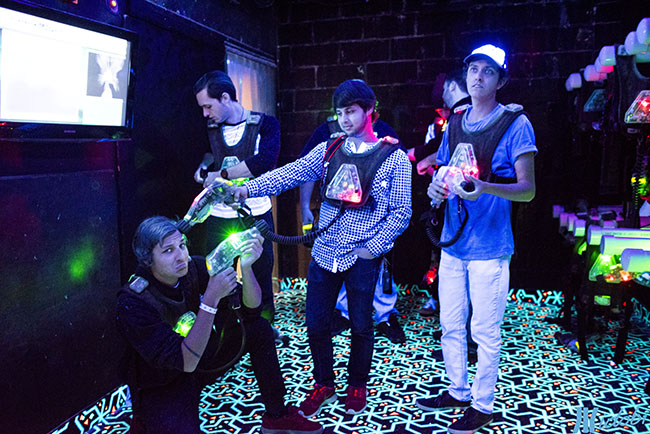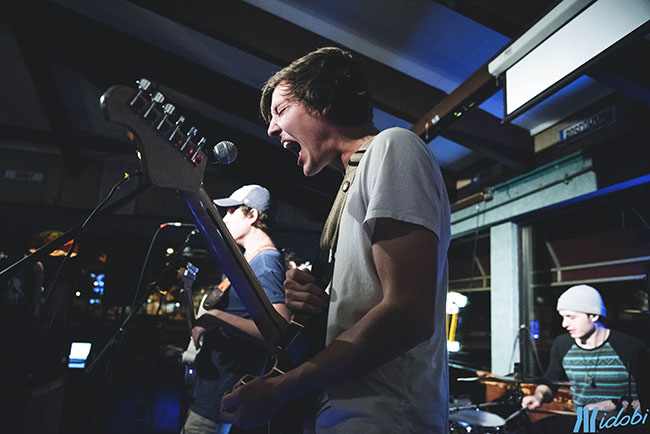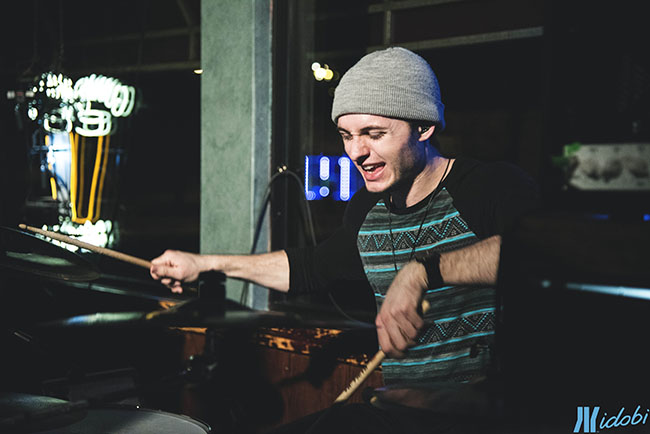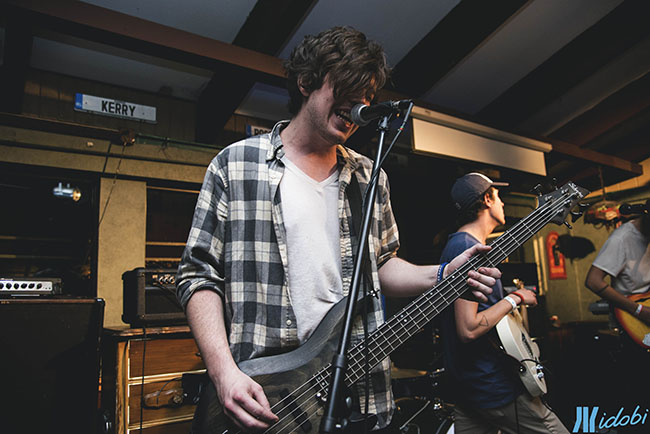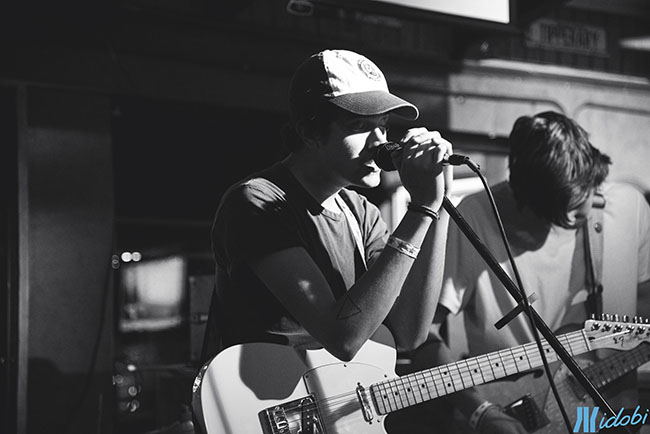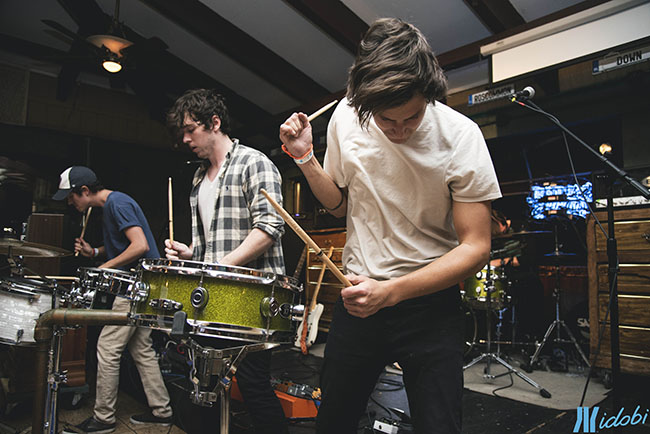 Tags:
day in the life
,
Stories Untold