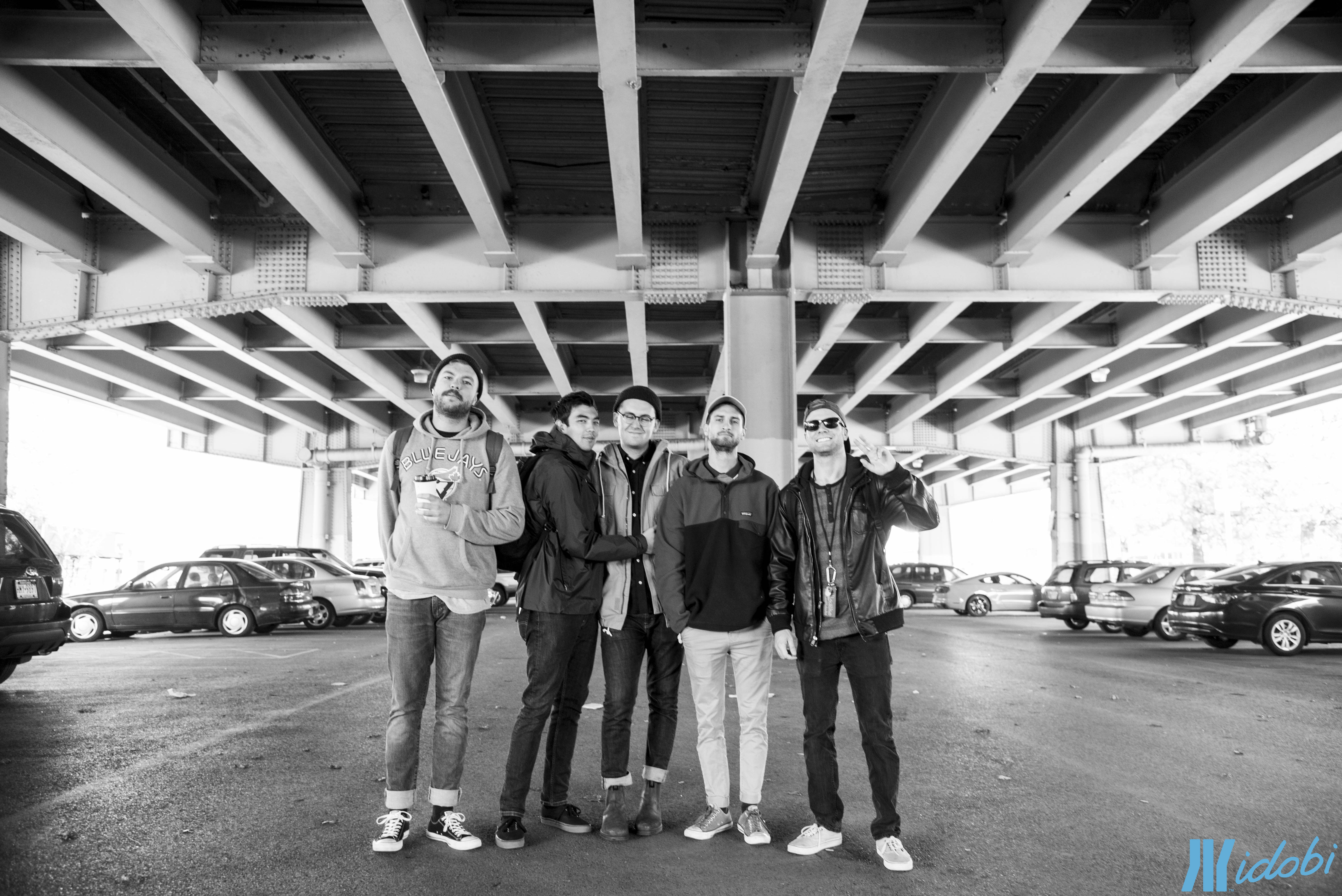 My day with Seaway started at Blue Bottle Coffee in Brooklyn where bassist Adam Shoji was waiting for his $8 cup of coffee. We talked about how their first night in NYC went and then we headed off to shop at Fred Perry before load-in. But before any of that could happen, we had to get the trailer unstuck from a construction barrier after driving down a narrow street. Patrick [guitar] joked with me and said, "Day in the life of Seaway!"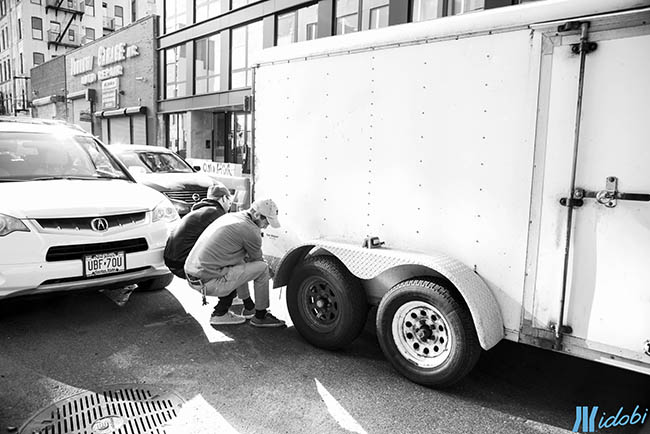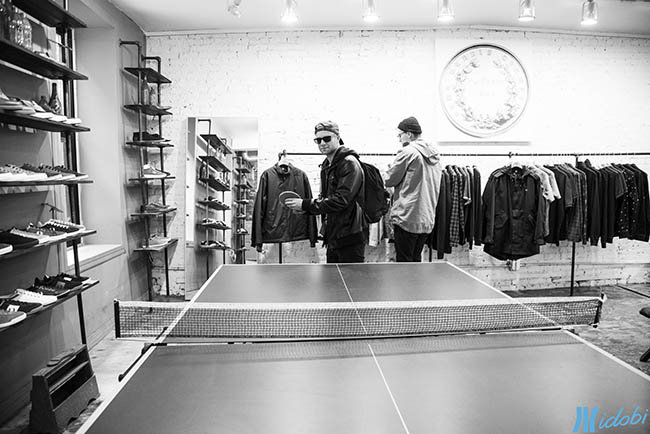 Touring full time while residing in Canada can be tough, yet Oakville natives Seaway—Ryan Locke, Patrick Carleton, Andrew Eichinger, Ken Taylor and Adam Shoji—have managed to make the rounds in the U.S to establish a name for themselves here. They are undoubtedly into competitive games of cornhole and love keeping things fun but I wasn't convinced that these were the only components to Seaway. So when the pop punk band came through New York City, I caught up with them about their lives off the road, how they've rolled with the punches, and their dynamic when it comes to songwriting.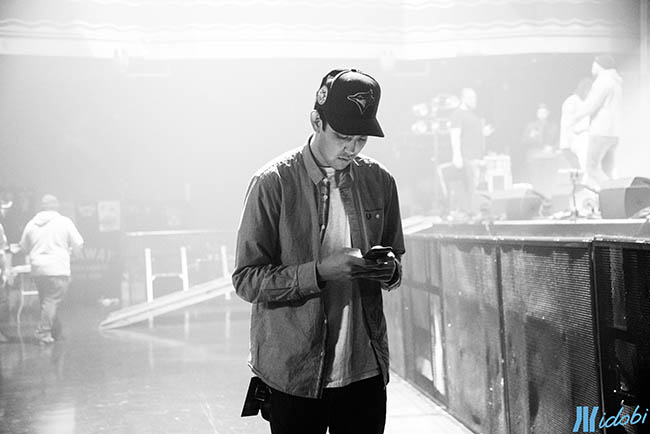 Once we were on our way, I got to chatting with Adam about how things were going with Seaway and learned about his new role and responsibilities as tour manager. "I don't have a background in business at all but I have a business mindset. A lot of it comes naturally for me," Adam says. In addition to making sure his band is taken care of on the road, he also keeps track of expenses, profit, and merchandise. "I like doing this and knowing how much money we're making, finding us good travel deals, and how much merch were selling," he adds. Although it may seem like a lot to take on—not to mention also playing bass in the band—Adam has been able to juggle both roles.
"I want Seaway to grow beyond the pop punk scene. I want to get played on the radio."
Once we got to the venue we were greeted with, "There are sundaes in the greenroom!" so Adam, Andrew [guitar], and I took a few minutes to indulge. I didn't think I would ever be having sundaes for lunch with Seaway but how do you say no? After everyone dispersed to take care of their individual tasks I made it a point to talk to Adam about their recent robbery and how they've kept morale high despite having their belongings, passports, and gear taken multiple times. It's no secret that Seaway has poked fun at it repeatedly, but after being robbed five times it can be demoralizing. In addition to having to reorder all their merch right before tour, they had to replace some of their equipment. I was eager to hear how the band has kept level headed throughout these incidents; the way they've been able to handle wrenches being thrown into the works and Adam's ability to take initiative and stay focused speaks volumes about them. When it comes to staying motivated, Adam says, "It's about shifting your focus from the negatives to the positives. If you can't change it you shouldn't dwell on it." That type of mentality is often lost on young bands. People get hung up on things and then they let it affect their day to day life. Seaway however has constantly made it a point to push forward. Their resilience and problem solving abilities are something to be admired, and other young bands should follow in their footsteps.
Aside from their irrepressible mindset another quality I've always admired about Seaway is their songwriting ability, both sonically and lyrically. Most people aren't aware that Andrew and Patrick are the masterminds behind most of Seaway's lyrics. I grabbed Andrew for a few minutes to get an insight on how he, Patrick, and Ryan [vocals] seamlessly work together—by putting in some elbow grease. When it comes to Ryan being able to convey emotions that emulate the music , Andrew says, "That's the difficult part since Ryan doesn't play guitar. But it's the same thing if I'm singing something that Patrick wrote." Despite this, they've been able to collaborate in order to produce some of their catchiest tracks including "Goon" and "Growing Stale", which Andrew and Patrick worked on together. "We had never done anything like that before where I'd write a line then Patrick wrote one. It was different but it worked. Maybe we should do more of that and include Ryan as well," Andrew added. It's clear that, collectively, they've found their niche. From the sound on their record Colour Blind to their live performances, as well as acoustic sessions, they hold up the same standard across the board.
"It's about shifting your focus from the negatives to the positives. If you can't change it you shouldn't dwell on it."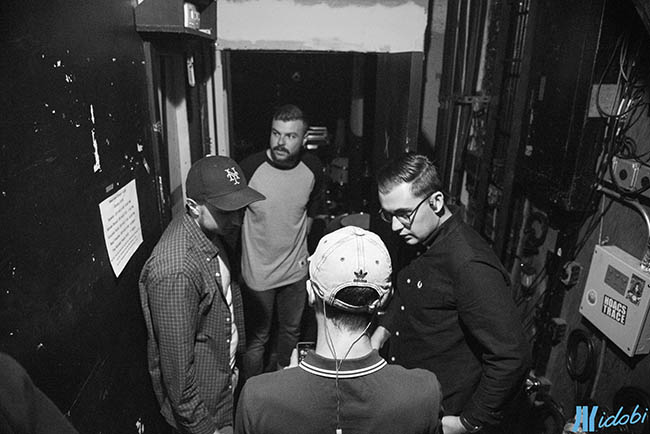 Before they hit the stage, I asked them where they hope Seaway will go in the future. Perhaps the most surprising answer I got was from Andrew, "I want Seaway to grow beyond the pop punk scene. I want to get played on the radio." There are a lot of pop punk bands out there that follow trends instead of creating the music they want, and eventually they just hit this ceiling. Seaway isn't one of them. They've created and refined a sound that isn't just the same four chords and has a slew of creative melodies. And every time I watch Seaway perform, I am blown away by their energy. The harmonies between Ryan and Patrick were flawless and the band commanded the stage with passion that night. Seaway has the potential to break out of this scene. If there's anything I learned after my day with them it's that they are more than a group of guys who like having fun. They're serious about their craft and have a type of perseverance and attitude that make them a force to be reckoned with.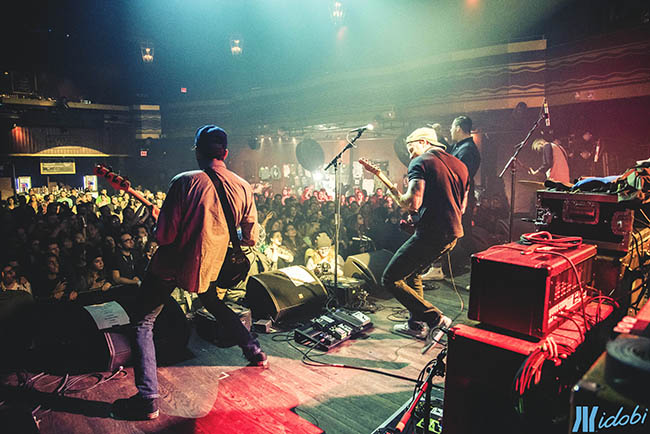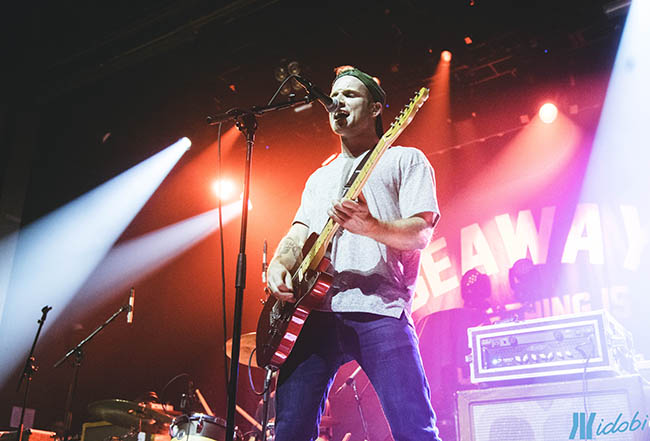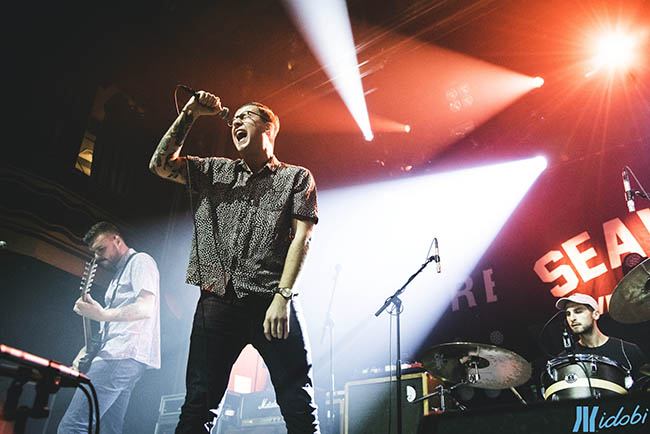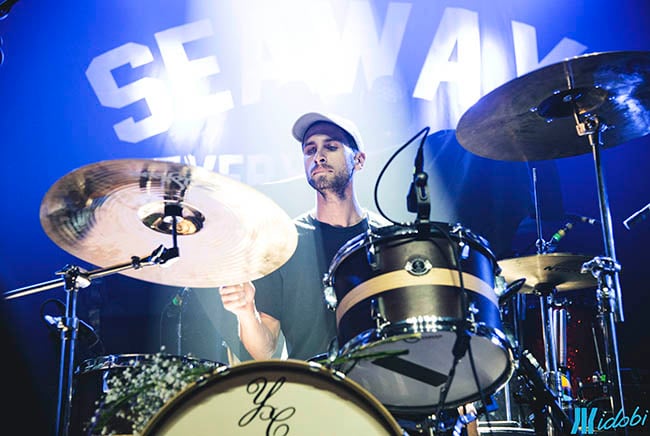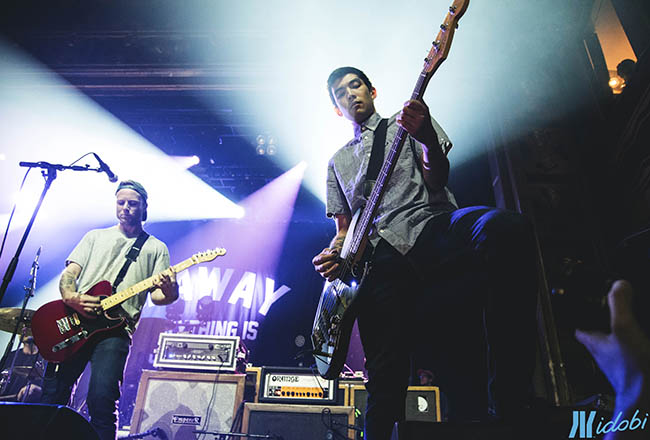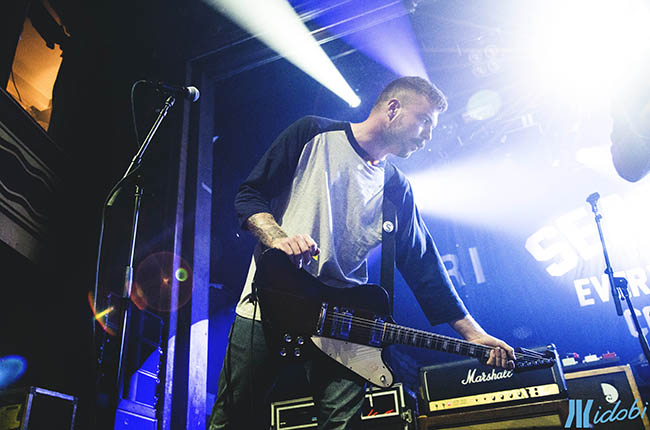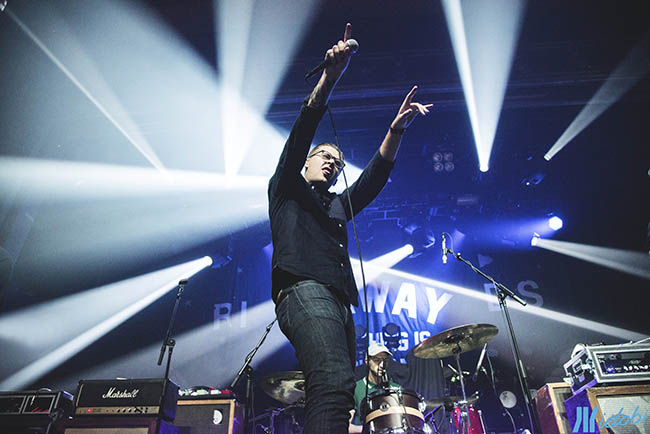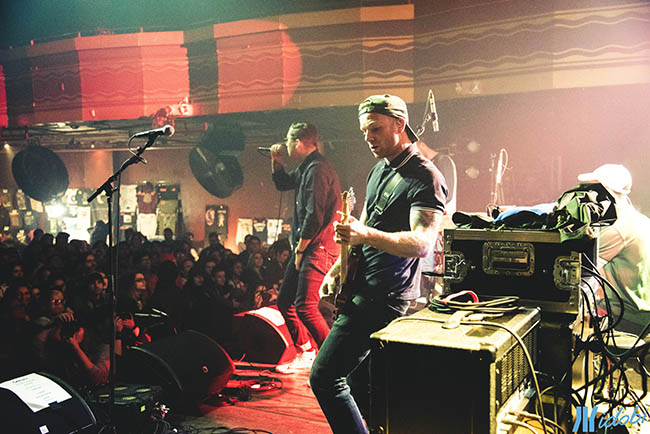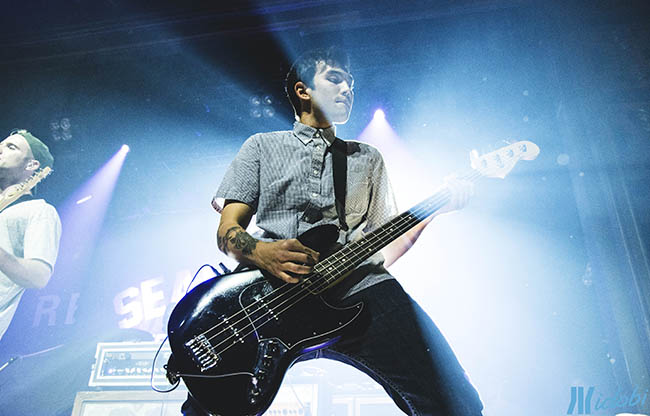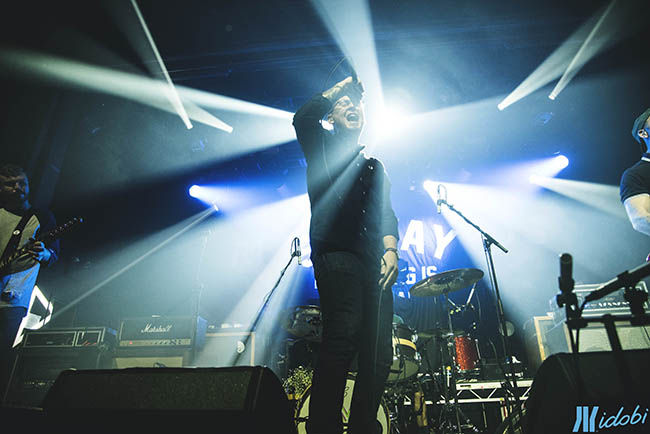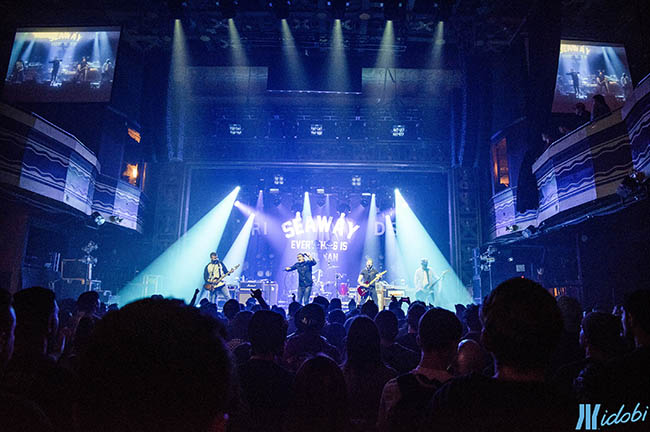 Tags:
day in the life
,
Seaway