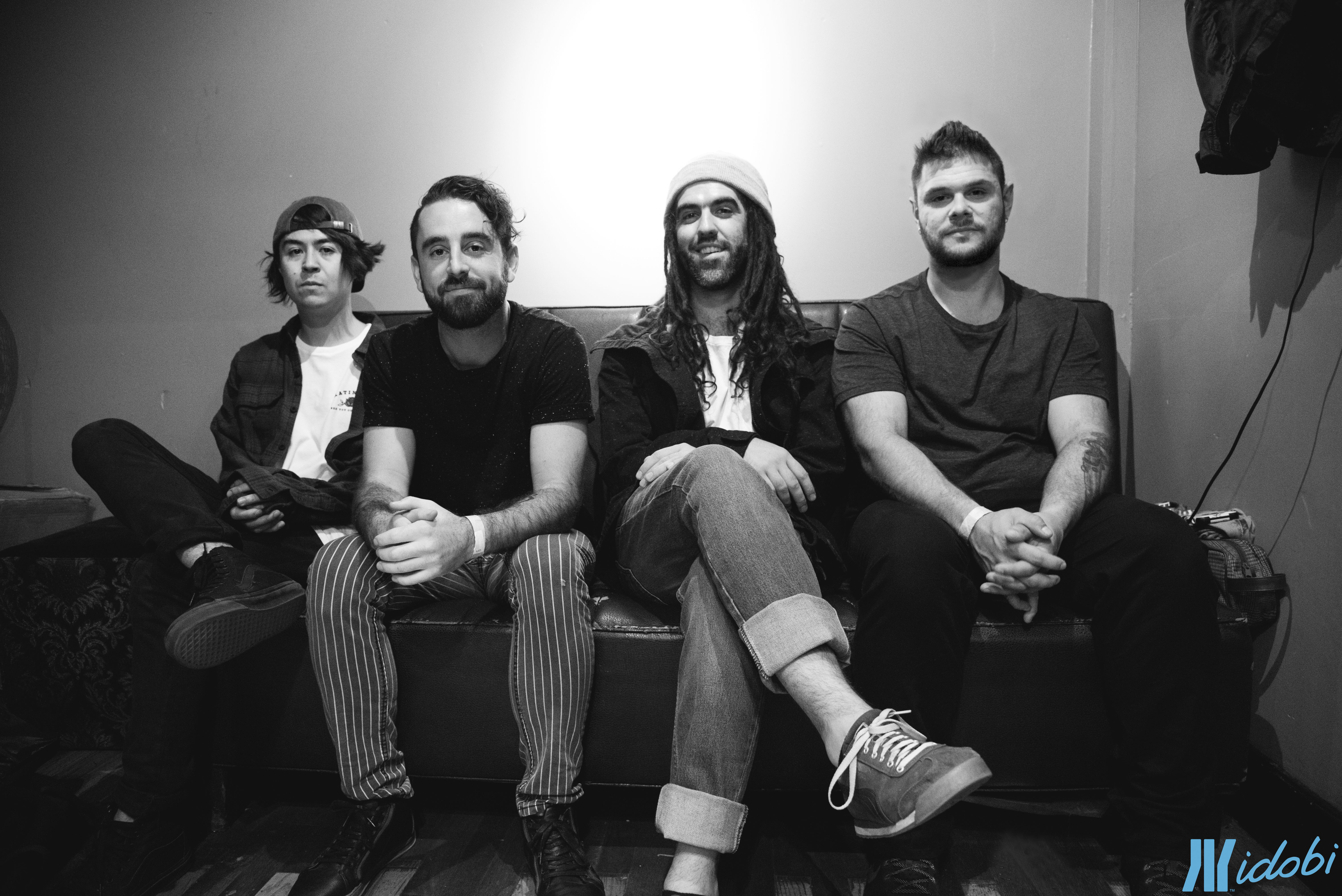 I the Mighty is a band that has been around the block more than a couple of times. From playing the Studio to Webster Hall to joining Pierce the Veil on the Misadventures Tour and now they've embarked on a headlining tour.  It's clear that I the Mighty has come a long way since performing in the basement of Webster Hall. I spent the day with them before their headlining New York City show and learned what they do when they're not touring, why they mesh so well together, and how important their relationship is with their fans.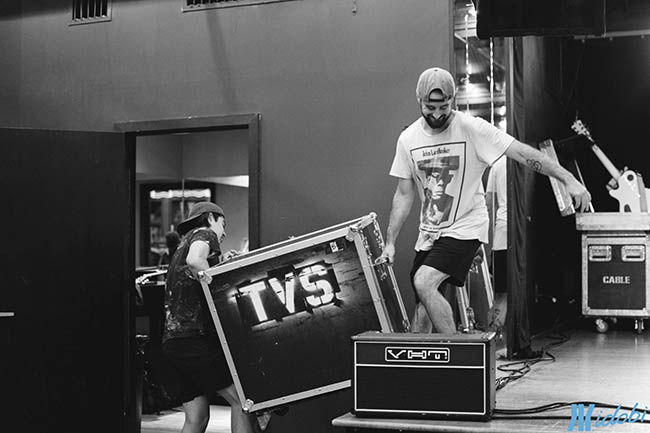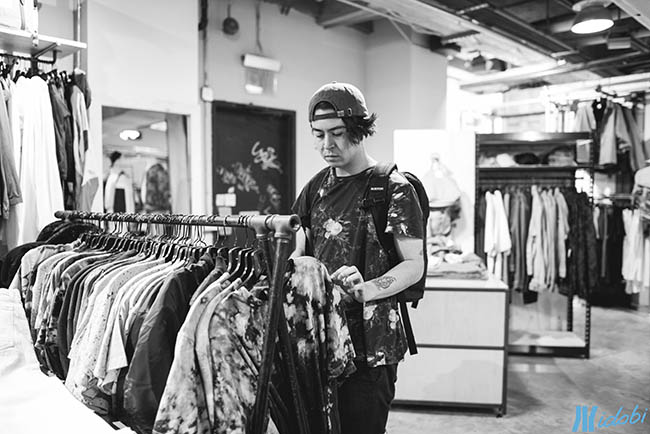 My day with I the Mighty started as they were sorting and loading their equipment on the stage of the Marlin Room at Webster Hall. After greeting everyone and catching up for a few minutes I let the band get going with the rest of their tasks. Soon after soundcheck, I ventured with guitarist Ian Pedigo to a nearby Urban Outfitters to pick up a last minute wardrobe change. We got to talking and I brought up his online Etsy vintage clothing store Beluga Brand. "How did you know about that?!" Ian says while we walked across 3rd Avenue. As we continued to Urban he went on about how the Beluga store has become his full-time gig when he's not on the road or working on I The Mighty material. "It got difficult holding onto day jobs when we tour this frequently so I opened up my own business," he explains. Ian continued to talk about how he found a way to make all the pieces fit together and learned that, in the long run, he hopes to open up a brick and mortar vintage clothing store too. It was incredible to see that he carries the same passion for Beluga as he does on stage with I the Mighty.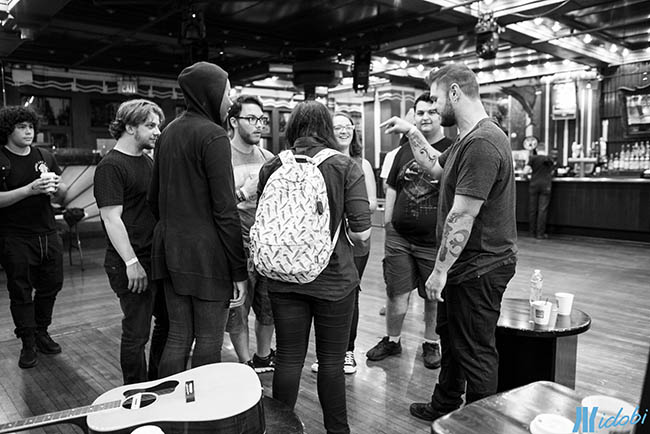 We got back from our excursion just in time for their VIP session. After mingling for a few minutes I the Mighty performed a few acoustic songs for their special guests. It was an amazing experience to watch fans be so engaged with their performance and to hear vocalist Brent belt out every note with ease despite feeling under the weather. In fact, the stripped down versions of their progressive post-rock songs left me with chills. The energy in the room really set the tone for the rest of the night despite it being an intimate setting.
"Even though these were some dark times, something small would always happen after that would keep me going."
We had a minute between the end of their session and doors to talk some more. I've seen the growth of I the Mighty between their tour with Pierce The Veil and their current tour. It seems like they are well on their way to the top but I had to ask Ian and Brent if there was ever a time when they came close to calling it quits and what they did to combat that feeling. Ian said, "There were some times early on when it was just me and Brent playing acoustically. Even though these were some dark times, something small would always happen after that would keep me going." Brent added, "There isn't anything that Ian and I would rather be doing." Despite tough times, I the Mighty's perseverance and passion have helped them through it.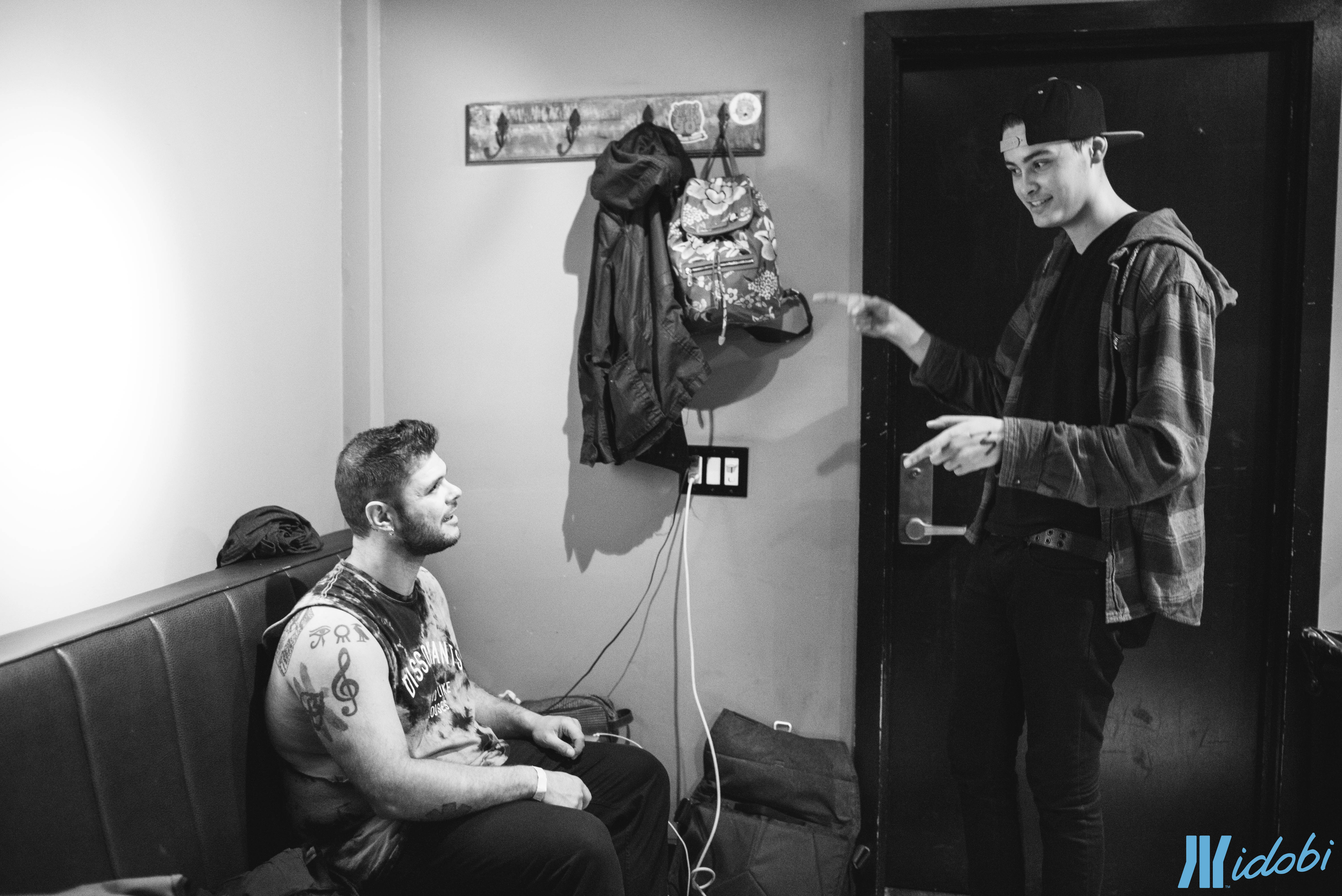 Once the show started I finally had a minute to grab bassist Chris Hinkley to get a better idea of how this entire band works as a unit. He started by mentioning drummer Blake and tour manager, Matt by saying, "They're the thinkers. If I wanna know how to get somewhere I'm going to them. They are the ones to keep calm and collected in a stressful situation." When asked about Brent and Ian, "He's [Brent]  such a great lyricist. He's great at song writing and creating a visual with his lyrics. Me and Blake are great at writing songs sonically but Brent is incredible at writing songs lyrically. Ian's artistic mind has helped us better plan the way things look." Each one of them plays an important role including Chris who said that he's the one that brings positivity to the table. It's hard not to smile when you're in the same room as him. He's always cracking jokes too like busting my chops about how those ridiculous Black Tap Milkshakes are as big as I am. At the end of the day, every single member of their team works together seamlessly. It's much more than a group of guys who happen to play a bunch of songs on stage. "I can't imagine doing this with anyone else..And that goes for everyone in the band, nobody would leave just because something would pay them more, they all have hearts of steel," Chris adds. My eyes started to well up as I listened to Chris speak so highly and genuinely about his bandmates. For somebody who had known me for all of an hour or two before that day, his transparency with me said a lot about him as well as his band. One thing Chris mentioned about his experience with being in I the Mighty that really resonated with me was, " A lot of people give up what they love for something more realistic. If you're living your dream whether you're making money or not you can't take that for granted." It hit home for me and served as a reminder that I shouldn't take my involvement in music for granted.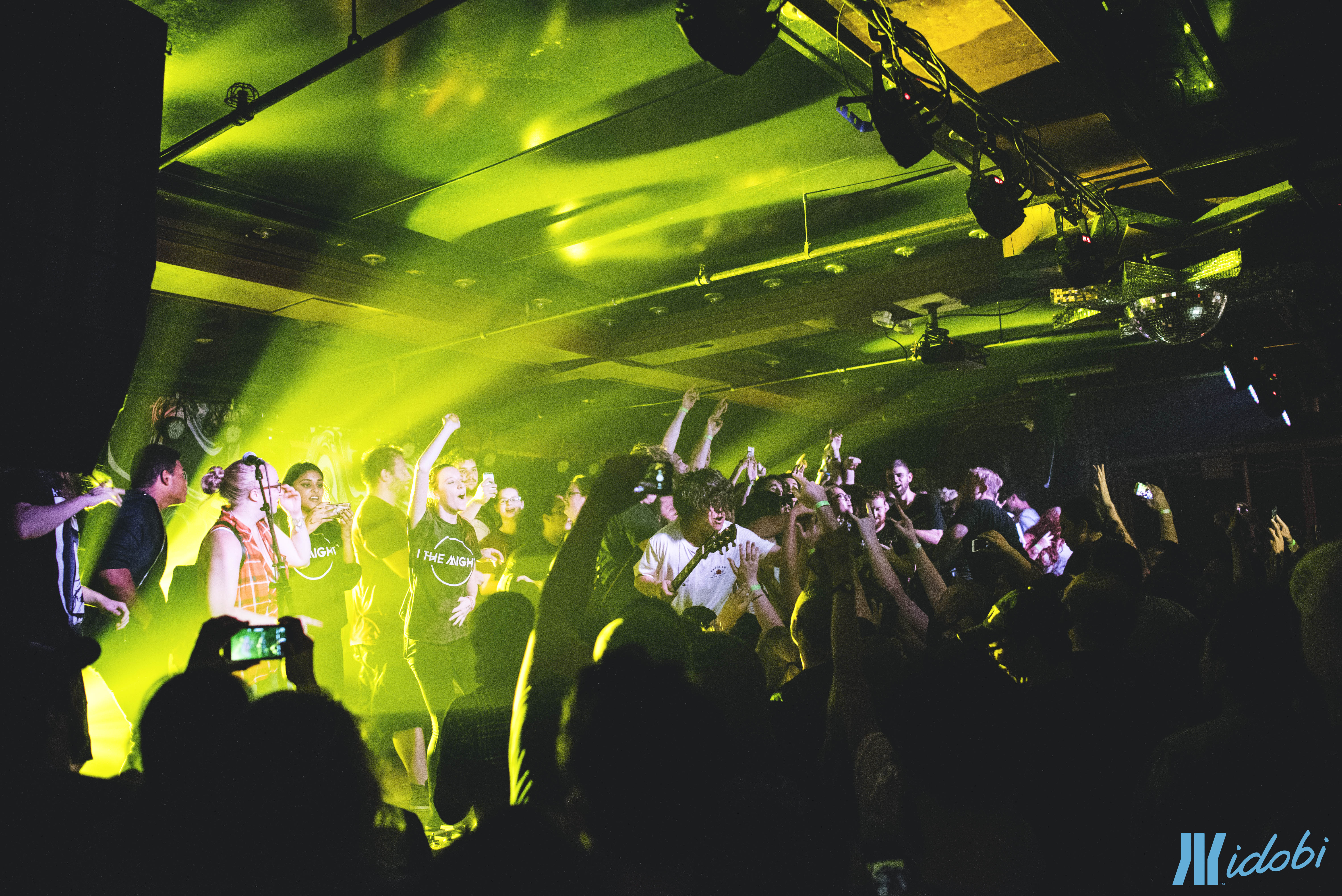 This day got personal when my best friend Bryan arrived to the show. I The Mighty is his favorite band of all time so I couldn't let the opportunity for him to meet them slip by us. The guys were kind enough to take the time to chat as well as sign a print of mine for him. I watched as Bryan was left speechless after talking to Chris and couldn't stop chatting with Brent. He was so overjoyed he could barely contain it.
"I can't imagine doing this with anyone else..
And that goes for everyone in the band, nobody would leave just because something would pay them more, they all have hearts of steel."
There are very few occasions now where a band has left me feeling that way so to be able to watch one of my best friends absolutely lose it was the most heart warming experience. That connection between I the Mighty and their fans is powerful. From their live performance where everyone bombarded the stage screaming the lyrics to "The Frame I: Betrayal In The Watchtower" to end of their set when people started hopping on stage to dance and sing with Brent, it was all incredible to witness. I have only seen that happen once in all the shows I've been to but this was next level. Even after the show concluded and it came time to pack up, I watched as a few fans helped to move equipment off the stage in an effort to help out while most of I the Mighty were greeting people.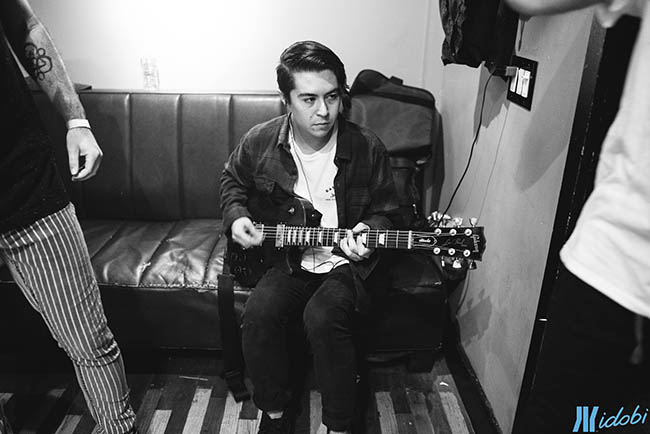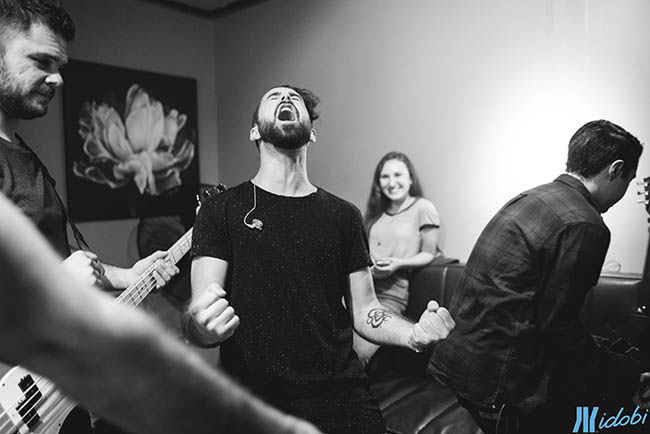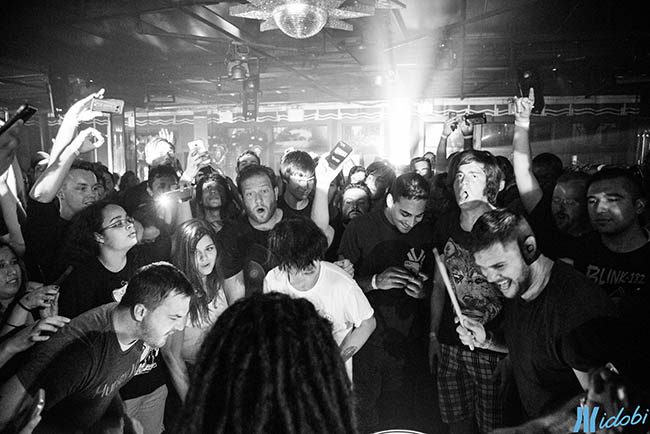 If there's one thing I got out of this day it is that I the Mighty isn't just a band from California but they've shown me what it really means to create an impact in music and on other people. They have also helped me and Bryan connect in a way that we've never have before through their music. This day gave me much more than an insight into what I the Mighty does on their days off, it reminded me to cherish my friendships with people like Bryan and that you shouldn't settle for something just because it realistically makes more sense. You should be out there chasing after what you love to do.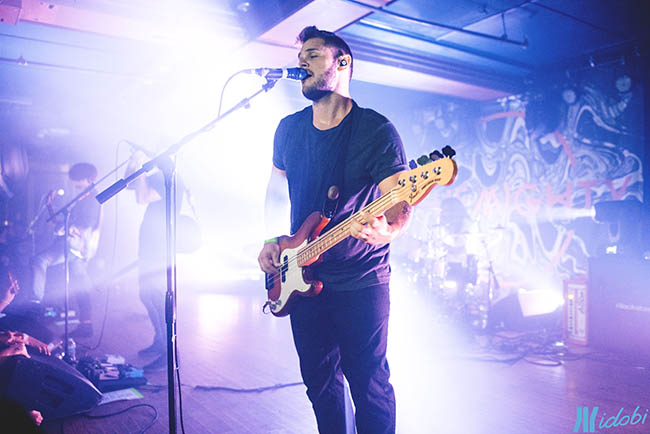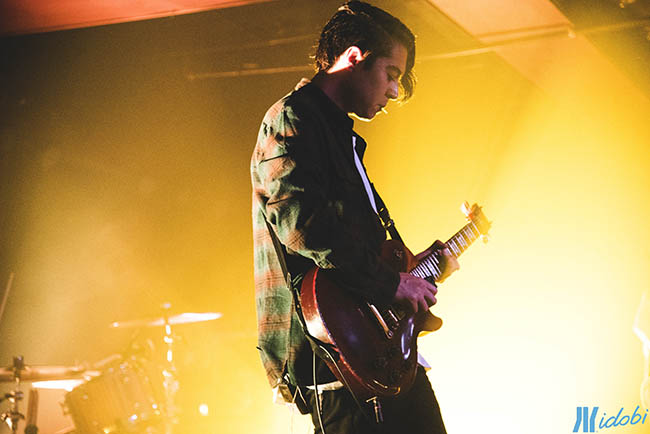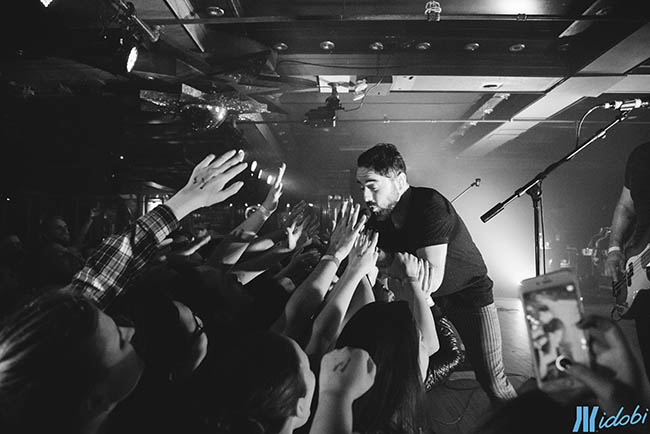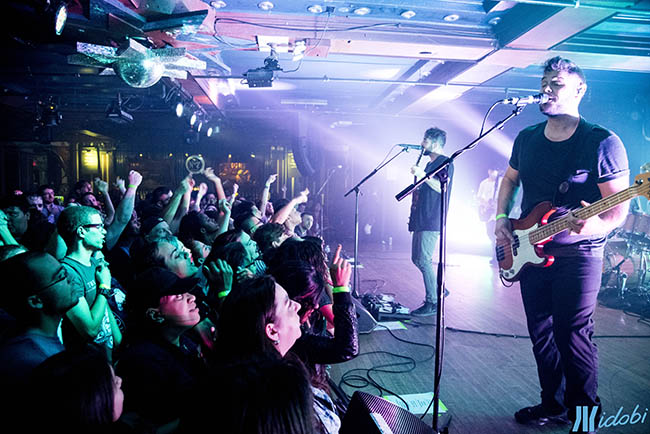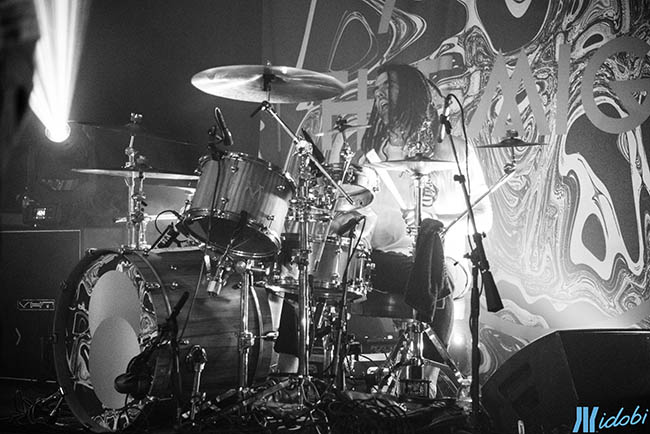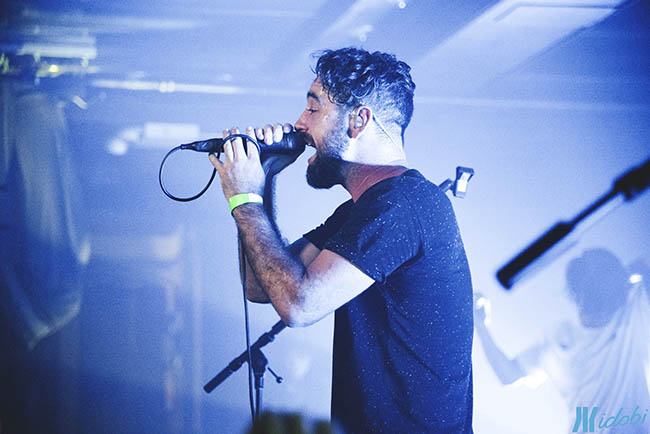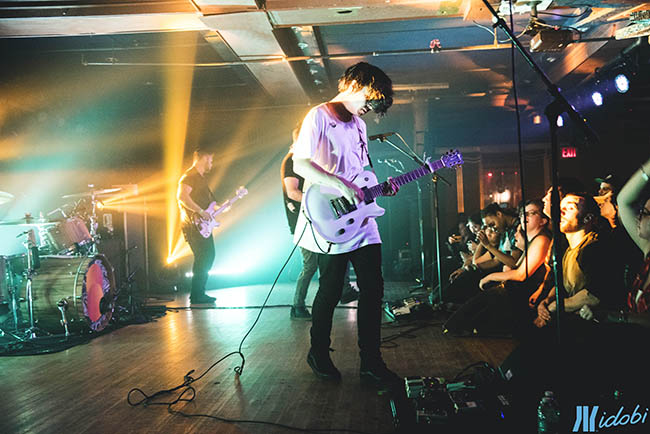 Tags:
day in the life
,
I The Mighty