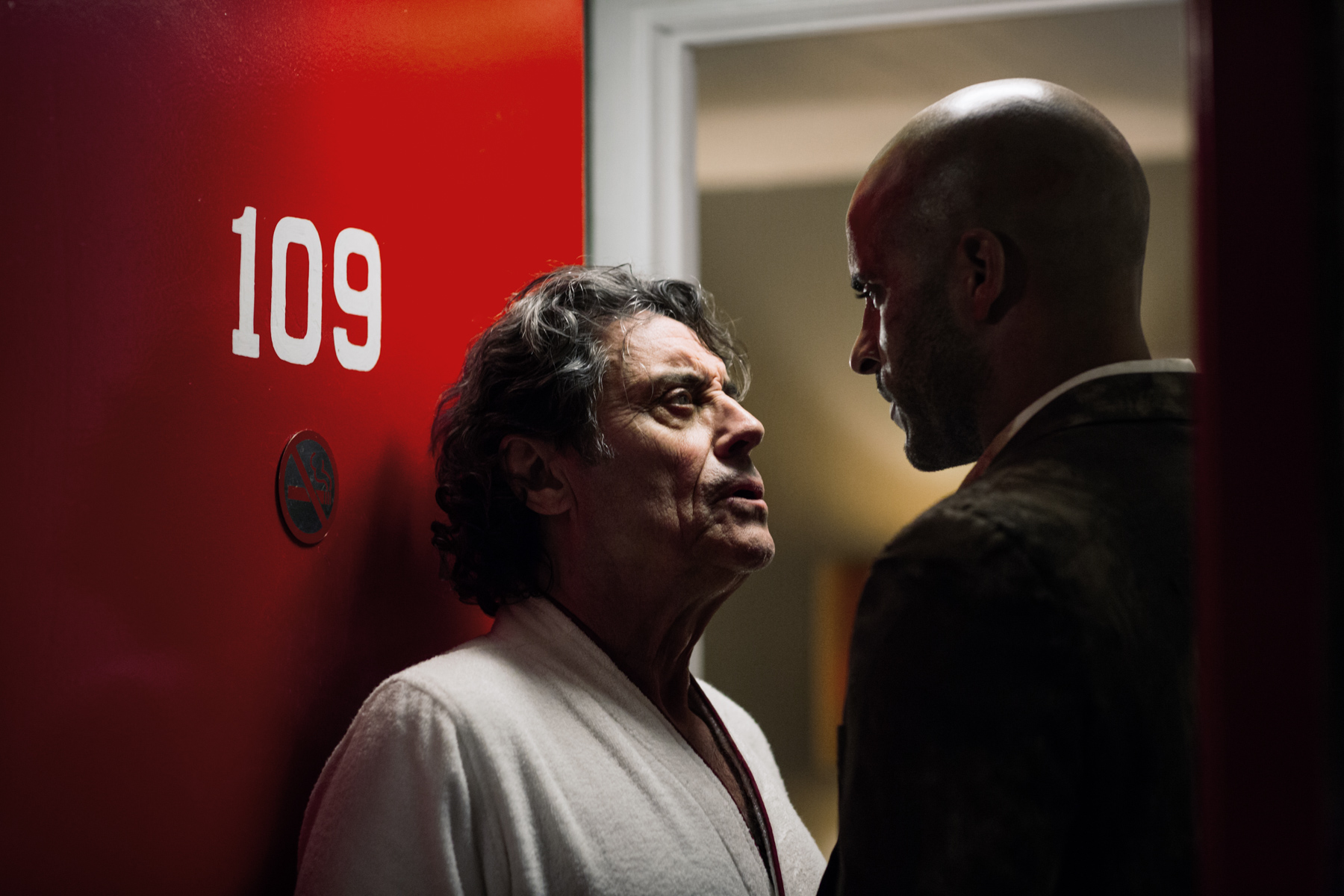 American Gods
Sunday nights starting April 30 on STARZ
It's the show we've all been waiting for… the adaptation of Neil Gaiman's beloved novel will finally be gracing our screens this week, and we're ready to devote our Sunday nights worshipping at the TV altar.
Find out what to expect from the first few episodes…because, did we mention how excited we are for this show?
Ep 101 – The Bone Orchard
Air Date: Apr 30, 2017
When Shadow Moon is released from prison a few days early, following the death of his wife, he meets the enigmatic Mr. Wednesday and is conscripted into his employ as bodyguard. Attacked his first day on the job, Shadow quickly discovers that this role may be more than he bargained for.
The Handmaid's Tale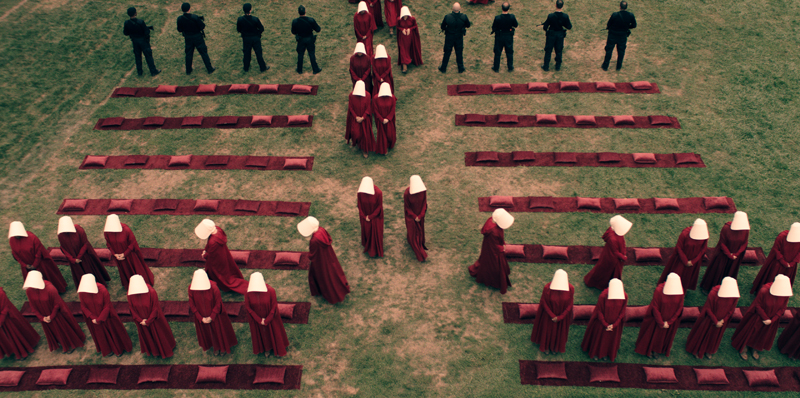 Available April 26 on Hulu
Are you awake yet? Well, get ready for the #REVOLUTION because after this you'll never sleep again. The Handmaid's Tale is another show we're so very excited for, adapted from one of our all-time favorite novels, and it doesn't disappoint (read our [p]review here). Starting April 26, lock all your doors, maybe keep that baseball bat handy, and take notes on this very chilling—and very real—dystopian possibility.
From Hulu:
Adapted from the classic novel by Margaret Atwood, The Handmaid's Tale is the story of life in the dystopia of Gilead, a totalitarian society in what was formerly the United States. Facing environmental disasters and a plunging birthrate, Gilead is ruled by a twisted fundamentalism in its militarized 'return to traditional values'. As one of the few remaining fertile women, Offred (Elisabeth Moss) is a Handmaid in the Commander's household, one of the caste of women forced into sexual servitude as a last desperate attempt to repopulate the world. In this terrifying society, Offred must navigate between Commanders, their cruel Wives, domestic Marthas, and her fellow Handmaids – where anyone could be a spy for Gilead – all with one goal: to survive and find the daughter that was taken from her.
Outsiders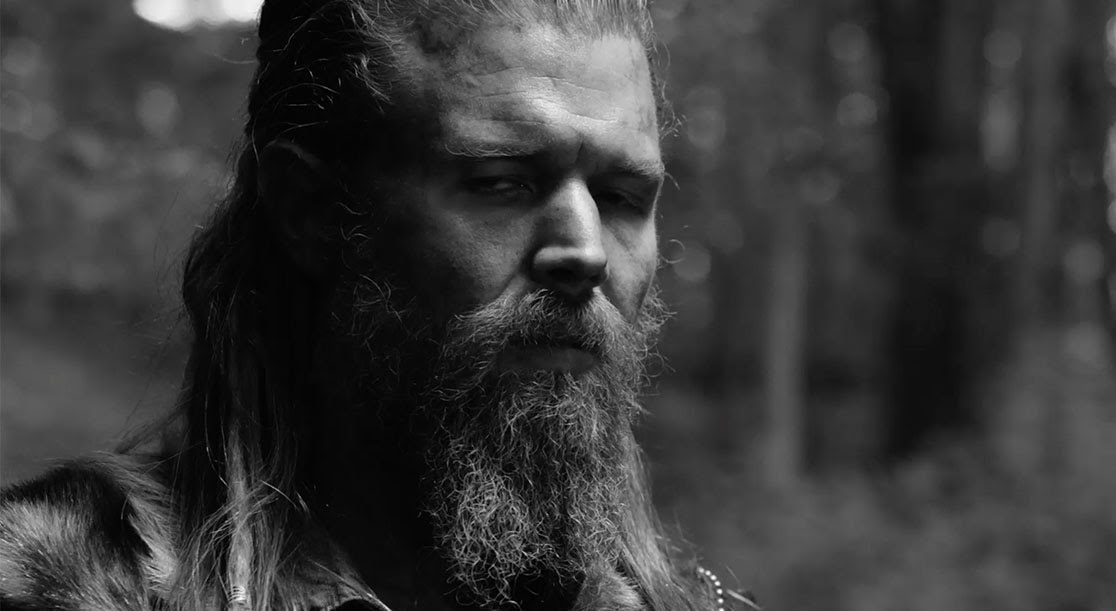 Airs: April 25 on WGN
In the same week we are blessed with the birth of two great shows, one must come to an end. We're still in shock and mourning that the hugely popular and absolutely amazing WGN show Outsiders has been canceled, and we're very much hoping for another network to pick it up (ahem, ahem, hey AMC!) and bring about a new beginning. But for now, we're too sad to say goodbye with one just one last episode left in Season 2, so we'll just say…see ya' real soon to our beloved Farrells (and that moonshine they call wine).
Unbroken Chain
No one is safe from the wrath of the mountain.
The Immortal Life of Henrietta Lacks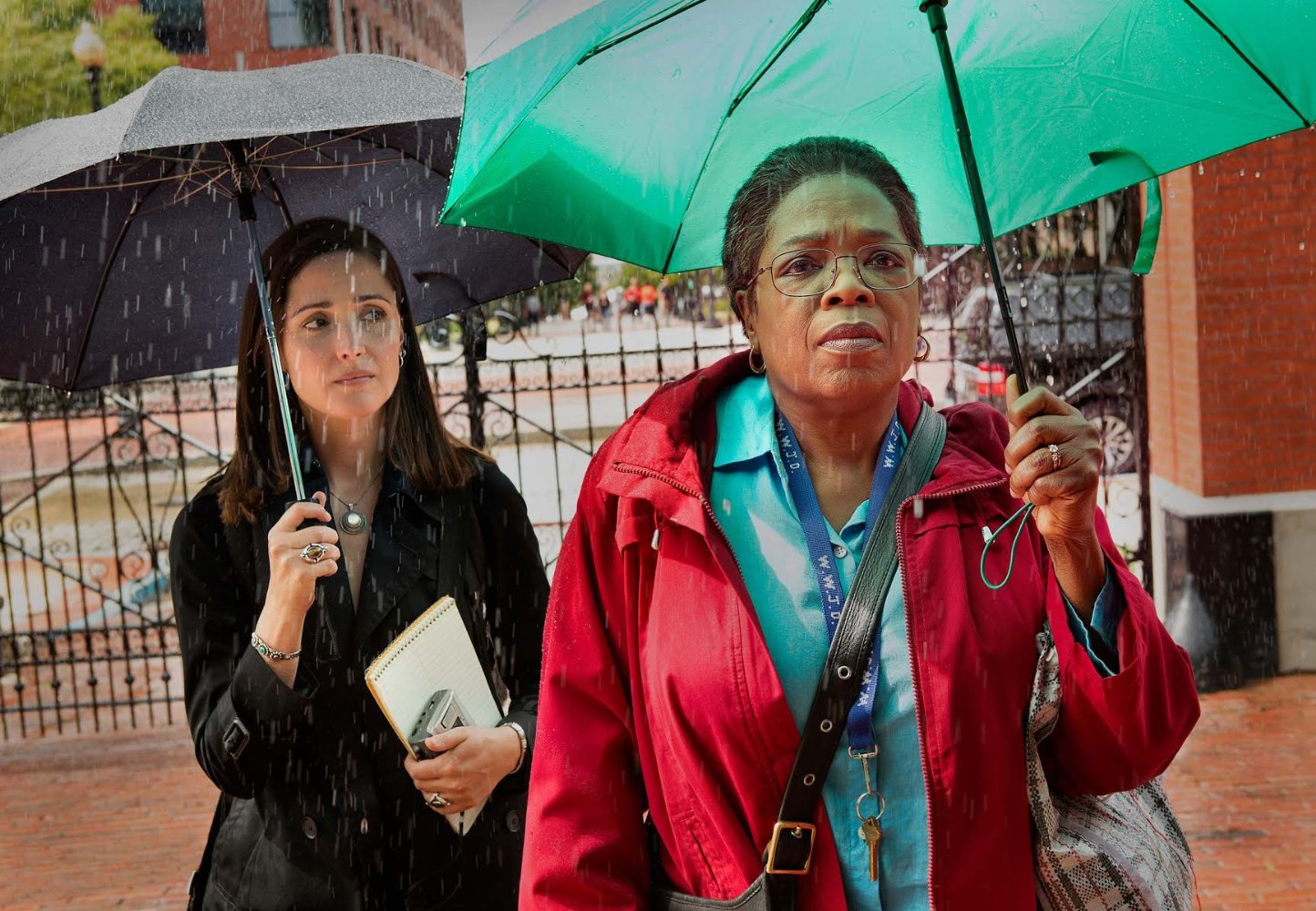 Airs: Tuesday, April 25, 3:15AM ET on HBO
When Henrietta Lacks was diagnosed with cervical cancer in the early 1950s, a sample of her cells was unknowingly harvested from her, which led to one of the biggest breakthroughs in medical research—her cells, the immortal HeLa cells, are still being used today. Finally, her story is being told on screen: HBO's biopic follows Lacks' daughter, Deborah (a stunningly vivid portrayal by Oprah Winfrey), who teams up with journalist Rebecca Skloot (Rose Byrne), to learn about the mother she never knew, and understand how her mother's cells changed the course of modern medicine. This is an incredible and complex story that is sure to stay with you for years to come.
From HBO:
Oprah Winfrey and Rose Byrne star in this adaptation of Rebecca Skloot's critically acclaimed, bestselling nonfiction book of the same name. Told through the eyes of Henrietta Lacks' daughter, Deborah Lacks, the film chronicles her search, along with journalist Rebecca Skloot (Byrne), to learn about the mother she never knew and understand how the unauthorized harvesting of Lacks' cancerous cells in 1951 led to unprecedented medical breakthroughs, changing countless lives and the face of medicine forever.
The Circle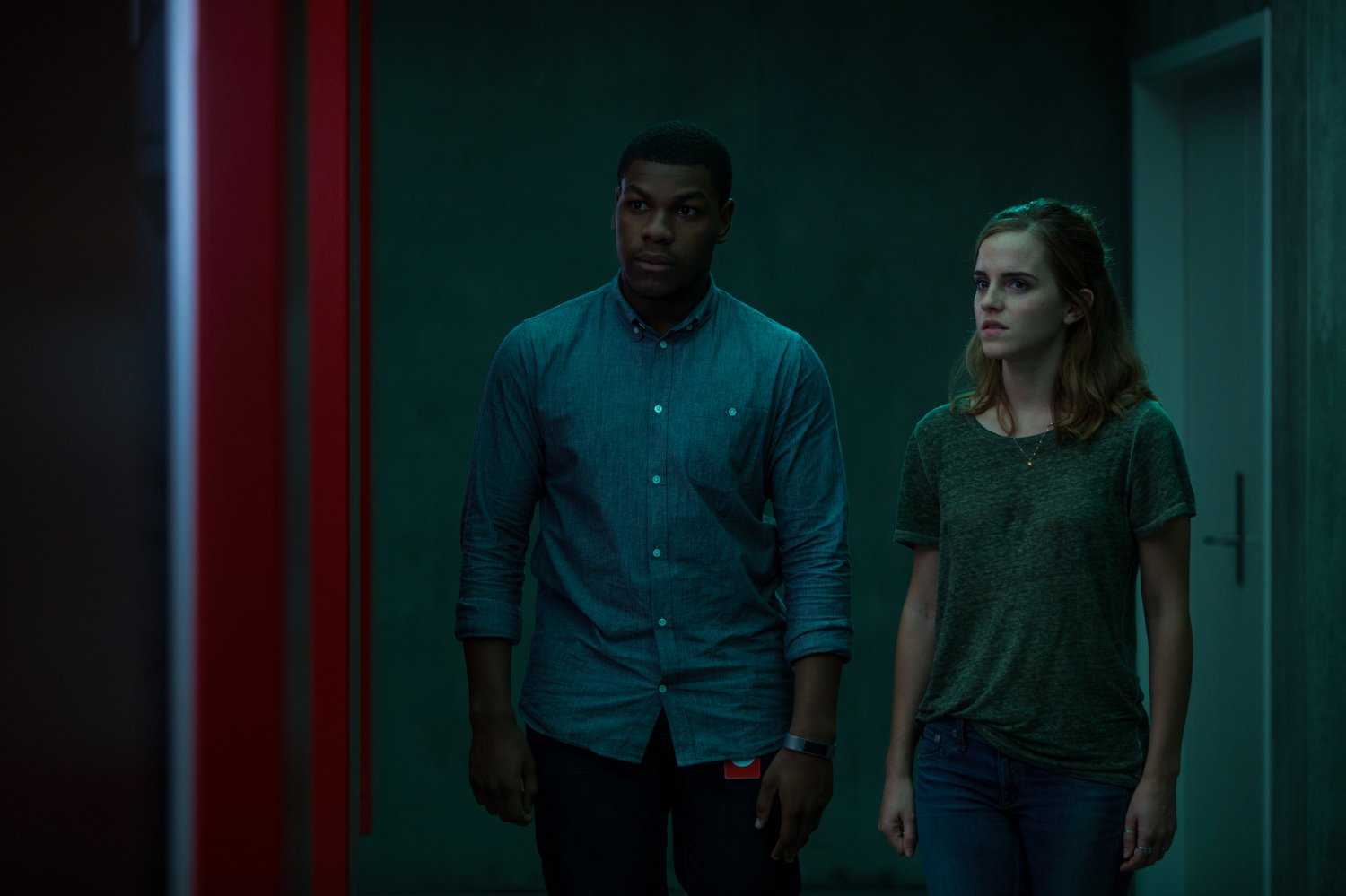 Out 28 April 2017 via STX Entertainment
Move over microwaves, there's a whole new set of technology watching you—get ready to join The Circle. Starring Emma Watson, Tom Hanks, and John Boyega, this new movie pushes the boundaries of observation and privacy to their absolute limits, and explores how the quest for knowledge can be a powerful drug. The effects are enough to make you drop everything, power off, and go live in a cabin somewhere completely remote (that's what we're doing…but we ain't about to tell you whereabouts).
From STX Entertainment:
The Circle is a gripping modern thriller, set in the not-too-distant future, starring Emma Watson ("Harry Potter"), Tom Hanks ("Sully") and John Boyega ("Star Wars: The Force Awakens").
When Mae (Emma Watson) is hired to work for the world's largest and most powerful tech & social media company, she sees it as an opportunity of a lifetime.  As she rises through the ranks, she is encouraged by the company's founder, Eamon Bailey (Tom Hanks), to engage in a groundbreaking experiment that pushes the boundaries of privacy, ethics and ultimately her personal freedom.  Her participation in the experiment, and every decision she makes begin to affect the lives and future of her friends, family and that of humanity.
Girlboss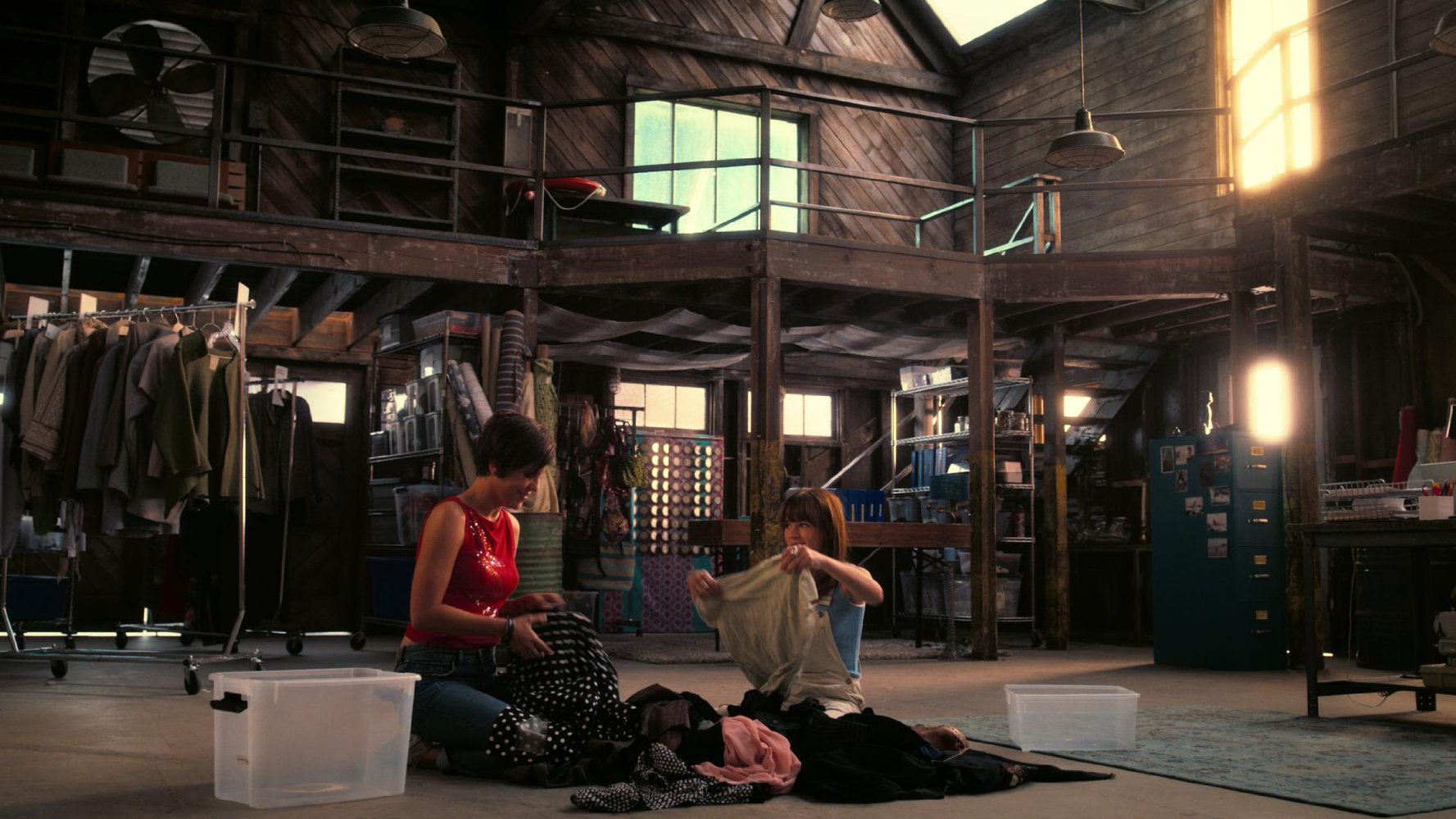 Available now on Netflix
Basically what it says on the tin—Girlboss is very loosely based on Sophia Amoruso, founder of Nasty Gal and her (not all that graceful at times) rise to the top. The dramedy has that very raw, but still weirdly charming quality you'd expect from a Netflix original, with an abrasive, in your face lead character who messes up and is altogether very human—and with that combination, you already know you'll be watching 'til the end just to see what happens.
From Netflix:
Girlboss is inspired by the New York Times best-selling book #Girlboss by Sophia Amoruso, founder of the fashion brand Nasty Gal. The series centers on Amoruso (Britt Robertson), who began selling vintage clothes on eBay and, by the age of 28, had built the multi-million dollar fashion empire, Nasty Gal. Girlboss will launch on Netflix in April and is created and executive produced by Kay Cannon (Pitch Perfect 1& 2, 30 Rock), who also serves as showrunner. Charlize Theron (Monster, Young Adult), Laverne McKinnonand Beth Konoof Denver & Delilah, Christian Ditter (How to Be Single) and Sophia Amoruso will also serve as executive producers. Ditter also directed several episodes of the series, that is a Netflix production and there will be 13-half hour episodes. Girlboss stars Britt Robertson (Sophia), Ellie Reed (Annie), Alphonso McAuley (Dax), Johnny Simmons (Shane) and Dean Norris (Jay).
—
Into the Badlands
Airs: Sundays 10pm ET on AMC
Of course, this show is still kicking so much ass and leaves us dangling off a cliff every. Single. Week.
Tags:
AMC
,
American Gods
,
Girlboss
,
HBO
,
Hulu
,
Into the Badlands
,
Netflix
,
Outsiders
,
The Circle
,
The Handmaid's Tale
,
The Immortal Life of Henrietta Lacks
,
Watch This Week
,
WGN