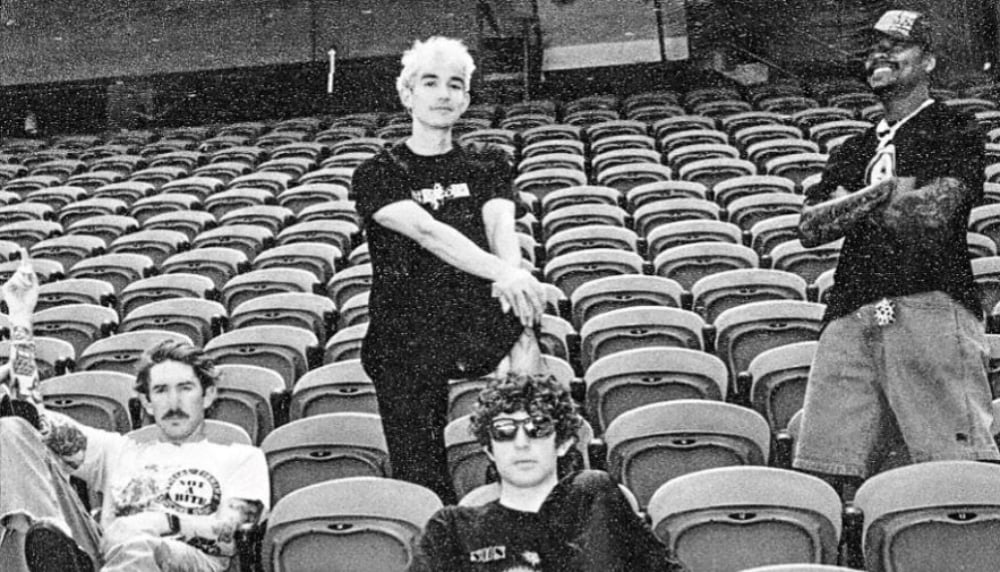 This indie-hardcore band has had a whirlwind 2023. From supporting blink-182 on the Rock Hard Tour, headlining international shows, and performing on mainstages at festivals including Rolling Loud, Furnace Fest, and Riot Fest. Turnstile shocked festivalgoers at this weekend's Rock En Seine in Domaine National de Saint-Cloud based near Paris by bringing on Boygenius' own Julien Baker onstage with them.
Indie fans watched their dream show when Julien Baker and Brendan Yates joined forces to sing "Underwater Boi" from their breakout album GLOW ON.
Fans caught the crossover event and immediately posted to TikTok, ultimately making everyone who wasn't in attendance super jealous.
User Manu Nunes shared a video captioned, "I can't believe I just saw Turngenius."
Surprisingly, Julien Baker was actually featured on the original Turnstile song, too, credited with backing vocals and for singing the second verse on the recording. Hopefully, this is not the only collab we will get to witness from indie's biggest stars.
European music fans have a lot to look forward to this weekend. The stacked festival lineup plays through August 27. Of course, listeners were treated to a full Boygenius set, and will soon see Yeah Yeah Yeahs, Ethel Cain, The Strokes, Foals, Wet Leg, and many more. Check out the full lineup below.
However, if you're nowhere near Paris, you can catch Turnstile at a few more festival dates this fall. Check out their live dates below, and grab tickets here.
Tour Dates:
Sept. 22—Birmingham, AL @ Sloss Furnaces National Historic Landmark
Sept. 24—Louisville, KY @ Louder Than Life 2023
Oct. 5—Sacramento, CA @ Aftershock 2023