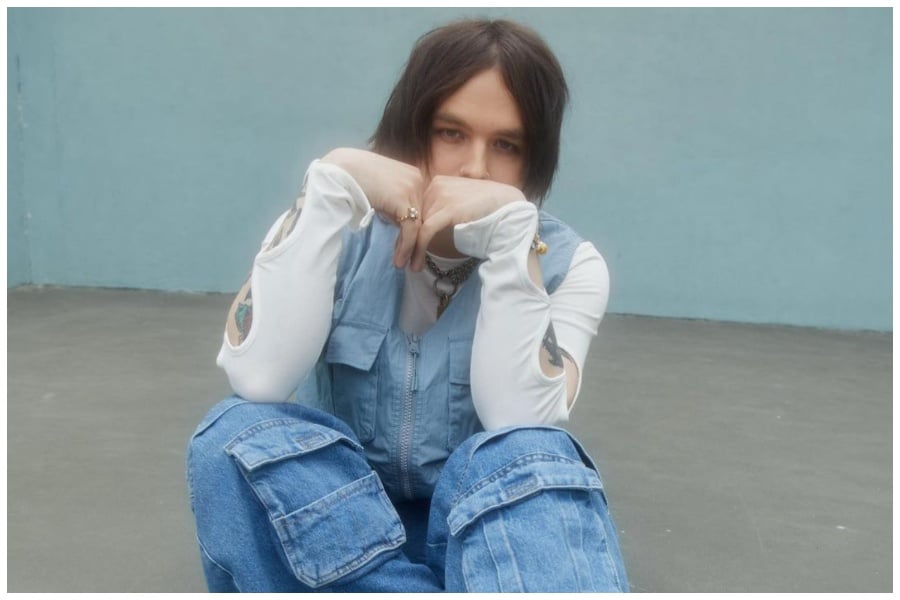 The Ready Set is full of surprises. After dropping several singles throughout 2023, the Jordan Witzigreuter-led project officially announced his forthcoming album, Cherryland. The album will arrive on streaming platforms on October 27. There is currently no information about pre-orders.
Within minutes of sharing the news on social media, fans responded with several digital screams of excitement and cherry emojis.
After taking a few years off from the project, The Ready Set arrived back in full force on May 26 with "Who You Really Are," featuring a denim-clad, vibrant music video. In an interview with idobi's own Fish, the artist explained the meaning of the first track.
He says, "The whole vibe of it feels like sort of a mix of what all of the new stuff is, it's so many different things at once. It's supposed to feel really chaotic, it just feels like anxiety. Which sort of sums up a lot of the thesis of this and that. But it's hopeful, too."
Then, this summer, Witzigreuter tapped into his sporty side with the single "Teammate," followed by his most recent offering, "ACT 2." This is merely the beginning for fans of The Ready Set who may have been waiting for new music since V2, the last album release in 2018.
idobi Radio got a small hint that more was on the way after the reported story on "ACT 2" was posted to X. Fish, @GoneFishin on X, replied, "The horn isn't on this track but I do enjoy the call back to my second favorite TRS song." It seems like Fish is a major "Disappearing Act" fan. Witzigreuter replied on the X thread by saying, "coming soon."
With the arrival of dynamic singles featuring an array of synth elements, it'll be thrilling to hear even more growth from this beloved alternative artist who captured the scene's attention with "Soular Flares" and rocked Spotify with "Killer."
We are hopeful that the album release will lead to a full tour, but for now, fans can catch The Ready Set with Boys Like Girls this fall on the Speaking Our Language Tour. State Champs and LØLØ will be on the 30-show run alongside the "Blood and Sugar" performers, but each date has new and exciting acts hopping onstage.
Four Year Strong, Max Bemis, 3OH!3, The Summer Set, Every Avenue, and SayWeCanFly have a few dates on tour alongside The Ready Set. If you're located near Los Angeles or Las Vegas, you can see Witzigreuter and 3OH!3 on the dates below. You can also check out the full list of dates here.
Tour Dates:
Oct. 1—Los Angeles, CA @ Hollywood Palladium
Oct. 2—Las Vegas, NV @ House of Blues Las Vegas
​​