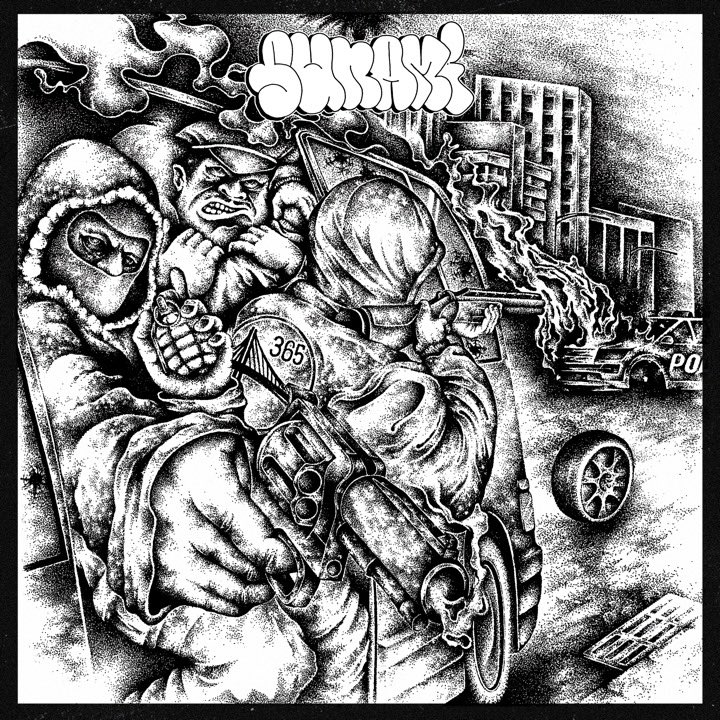 Sunami are a huge part of the recent California come-up that is occurring in hardcore. Sitting on the side of pure aggro and aggression, their down-tuned and dirty brand of destruction has captured the imagination of not just their local scene but the worldwide community. From their debut three-track single in 2019 to their iconic split with Gulch in 2021, theirs has been a journey that has picked up the pace over the course of the pandemic years. But now it's time for their first full-length, and it is as ignorant and intense as you would ever hope it to be.

SUNAMI (LP) has been surprise-released by the legendary Triple B Records. Clocking in at just over 17 minutes across eight tracks, it's a short, sharp and savage affair. Trimming the fat and delivering impassioned, powerful and proud declarations of bludgeoning dancefloor-filling noise, it's the band's finest moment so far. From the animalistic gang vocals of "Dirty Work" and the blink-and-miss-it chaos of "No Heart" to the vital protest of "Contempt of Cop" and pulverising pace of "Defraud", it is a breathless experience.

Oh, and if you're in LA this weekend, the band have created their own item for the excellent Burgerlords. There's a burger and a slushy and a special T-shirt, which is the coolest thing ever.

And if you fancy seeing Sunami do their thing, they will also be playing 1720 on June 18 alongside Downpresser, Raw Brigade, Human Garbage and Torena.