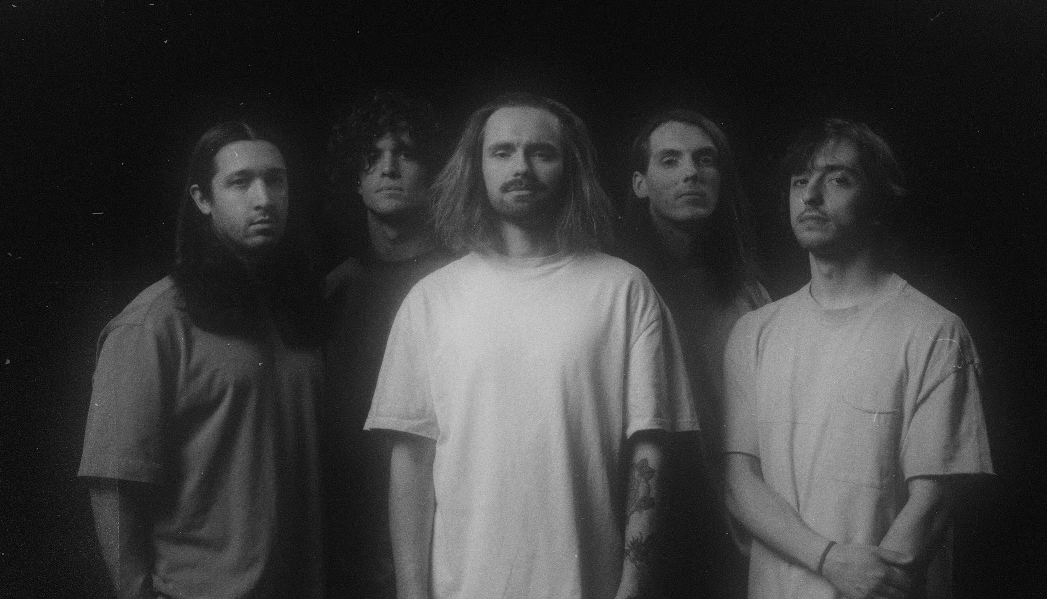 Earlier this year Invent Animate released their new album Heavener to critical acclaim. A record that pushed progressive metalcore forward in exciting and eclectic new ways, it is the magnum opus in their story so far. Tender, technical and thrilling in equal measure, with streaks of razor-sharp heaviness splattered throughout, it showcases everything that is beautiful and brutal about heavy music right now. However, they have waited until now to complete the puzzle by dropping the title track as a standalone piece.
"Heavener" as a track feels like a culmination of everything that makes Invent Animate such a compelling band. The sheer control they have over their sound creating an ebb and flow between harsh and heavenly. The textures of their instruments crafting wave after wave of ethereal gorgeousness. The deeply affecting poetry hiding within their lyrics. It is all here and turned up to 11 to devastating effect.

Vocalist Marcus Vik had this to say about the song:
"In a time of internal panic, having a person that constantly reminds you that they have a place of home, can be crucial when trying to bring someone down to earth again," states Vik. "The song 'Heavener' is about reassurance, it's about trying to convince your closest person that you see and hear them in their internal and helpless drift. A lot of love and pain goes into the work of showing the one closest to you that only they can create their own internal heaven, as they are their own 'Heavener.'"
And guitarist Keaton Goldwire had this to say about why they chose to release the title track of Heavener in this way:
"We actually had a few 'B sides' sitting around but we're really stubborn in thinking that the next thing we write will always be better than the thing before. Caleb had the idea to make a song titled 'Heavener' after the record was done and I got to work trying to make a song that seemed like it encompassed the feeling of the album as a whole. Going into the lyrics, Marcus, too, wrote a song that defined Heavener for him, since it's not necessarily one idea or thing. We wanted to try our best to wrap everything up into one song as a sort of 'end credits,' so to speak."

Invent Animate will be hitting the road for a headline tour, starting next week. They will be joined by a stellar cast of supports in Void Of Vision, thrown and Aviana. Here are all the dates.
Tour Dates:
Sept. 22—Dallas, TX @ House of Blues
Sept. 23—San Antonio, TX @ The Rock Box
Sept. 24—Houston, TX @ Studio at Warehouse Live
Sept. 26—West Palm Beach, FL @ Respectable Street
Sept. 27—Winter Park, FL @ The Conduit
Sept. 28—Atlanta, GA @ The Masquerade (Purgatory)
Sept. 29—Nashville, TN @ The End
Sept. 30—Greensboro, NC @ Hangar 1819
Oct. 01—Baltimore, MD @ Baltimore Soundstage
Oct. 02—Philadelphia, PA @ Warehouse on Watts
Oct. 03—Brooklyn, NY @ The Brooklyn Monarch
Oct. 04—Hartford, CT @ Webster Underground
Oct. 06—Montreal, QC @ Fairmount Theatre
Oct. 07—Toronto, ON @ Velvet Underground
Oct. 08—Horseheads, NY @ The L
Oct. 09—Lakewood, OH @ The Foundry
Oct. 10—Ferndale, MI @ The Loving Touch
Oct. 11—Chicago, IL @ Cobra Lounge
Oct. 13—Denver, CO @ Marquis Theatre
Oct. 14—Salt Lake City, UT @ Kilby Court
Oct. 16—Portland, OR @ Star Theatre
Oct. 17—Vancouver, BC @ Rickshaw Theatre
Oct. 18—Seattle, WA @ The Funhouse
Oct. 20—Cupertino, CA @ The X Bar
Oct. 21—Fresno, CA @ Full Circle Brewery
Oct. 22—Anaheim, CA @ Chain Reaction
Oct. 23—Phoenix, AZ @ The Rebel Lounge