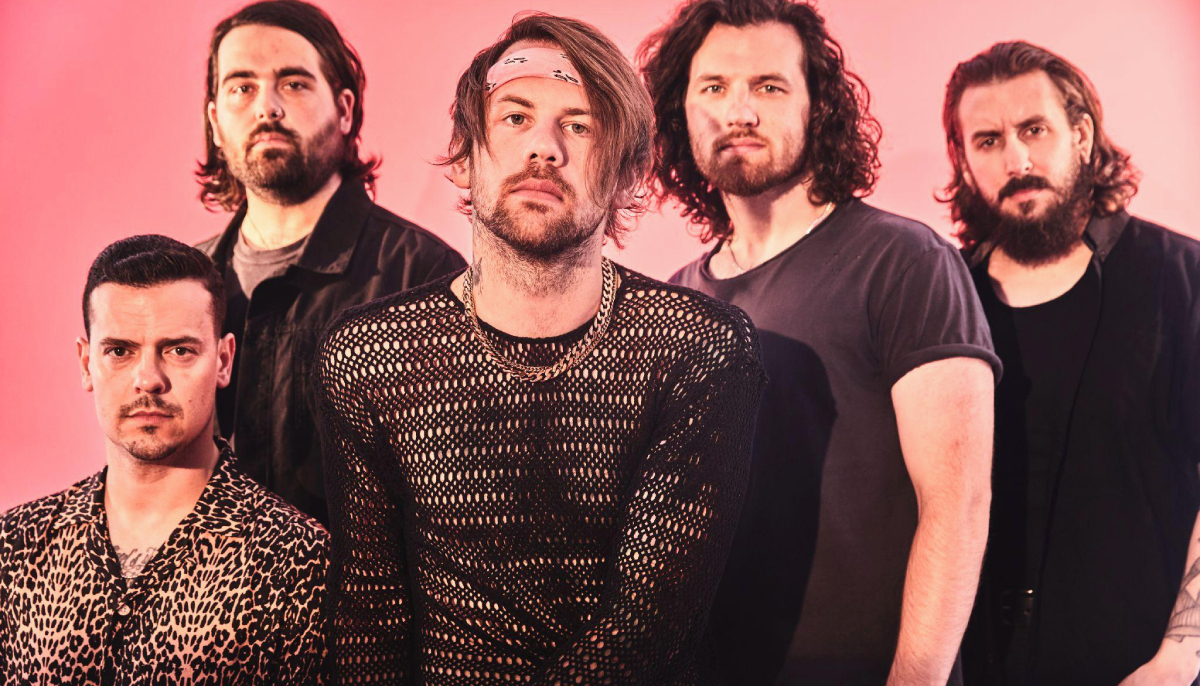 Beartooth have revealed that they are going to be playing some of the biggest shows of their career next year. It's been a hell of a decade for the band leading up to a place where these sorts of announcements are possible. From the sweatiest of club shows to the world's most famous festivals, Caleb Shomo and his crew have seen and done it all. Creating music that speaks to the soul and leaves the neck in shards from headbanging too much, it's a potent combination that has grown in power. And with their new album The Surface about to be unleashed, they are set to go up to a whole other level.
So, these shows. The band will be making their way back to Europe at the end of 2024. They will be making their way through Germany, with stops in Austria and France, before a huge run in the UK. Then rounding it all off with a couple of shows in Belgium and one more German stop. These are some big rooms, ready for big riffs.

Caleb Shomo had this to say about the announcement:
"It has been so long since we have done a headliner in Europe.  I can't wait to show everybody what we've been working on for the last 18 months.  They will be some of the biggest shows of our career to date and will be some of the best shows we have ever played in our lives!"
Without further ado, here are all the dates that you need to know. Tickets will be going on sale this Friday (October 06) from right here.
Tour Dates:
Oct. 10 – Berlin, DE @ Columbiahalle
Oct. 11 – Cologne, DE @ Palladium
Oct. 12 – Cologne, DE @ Palladium
Oct. 15 – Vienne, AU @ Gasometer
Oct. 16 – Wiesbaden, DE @ Schlachtof
Oct. 17 – Wiesbaden, DE @ Schlachthof
Oct. 18 – Munich, DE @ Zenith
Oct. 19 – Paris, FR @ La Bataclan
Oct. 21 – Birmingham, O2 Academy
Oct. 22 – Birmingham, O2 Academy
Oct. 24 – Manchester, O2 Victoria Warehouse
Oct. 25 – Manchester, O2 Victoria Warehouse
Oct. 26 – London, UK @ Alexandra Palace
Oct. 28 – Brussels, BL @ Ancienne Belgique
Oct. 29 – Brussels, BL @ Ancienne Belgique
Oct. 31 – Tilburg, NL @ O13