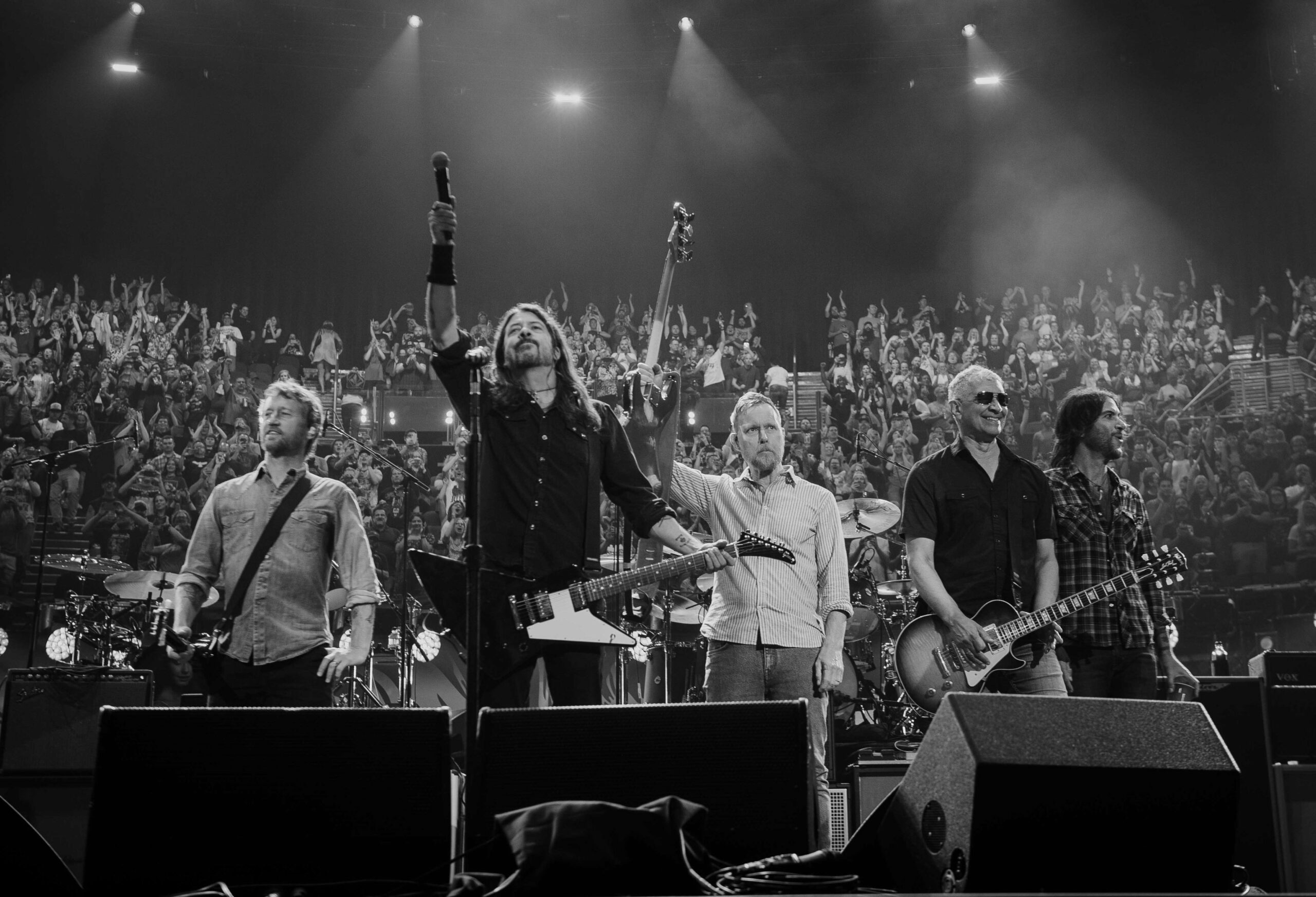 It seems that a new era of Foo Fighters is underway. Last week, the band shared a 13-second clip that seemed to be a teaser for a new song. Today, they shared a 25-second version of the same song on their socials.
The clip smacks you in the face with heavy guitar and passion-filled drums. No lyrics can be heard, but "Are you thinking what I'm thinking/ Are you feeling what I'm feeling/ This is happening now" fade in and out against a white background. There is no caption or any additional context included. However, it's all we need to know that something new is just around the corner for the group.
This is a bittersweet moment for the group's storied career. New music could mark the first without their legendary drummer Taylor Hawkins, who tragically passed away last year. As of now, there has been no information as to who their new drummer might be. Of course, fans have been speculating in the comments. Some wonder if it's Dave Grohl himself drumming in these clips. Others are hoping that they have unreleased songs with Hawkins, and that our time with him, musically, isn't up.
The rock band will also be taking on their first set of headlining shows without Hawkins. They'll kick off on May 24 in New Hampshire and go through October 5 in El Paso, TX. This leg includes festivals like Bonnaroo and Boston Calling.
Foo Fighters are timeless and we know whatever is next will be great. They've had a tough year and we're excited that they're back. Now, we are going crazy with anticipation over what's next. Will we get another teaser next week? Is there a full-length album in the near future? One Twitter user said it best, "Dave Grohl, ladies and gentlemen – the king of Fooreplay."