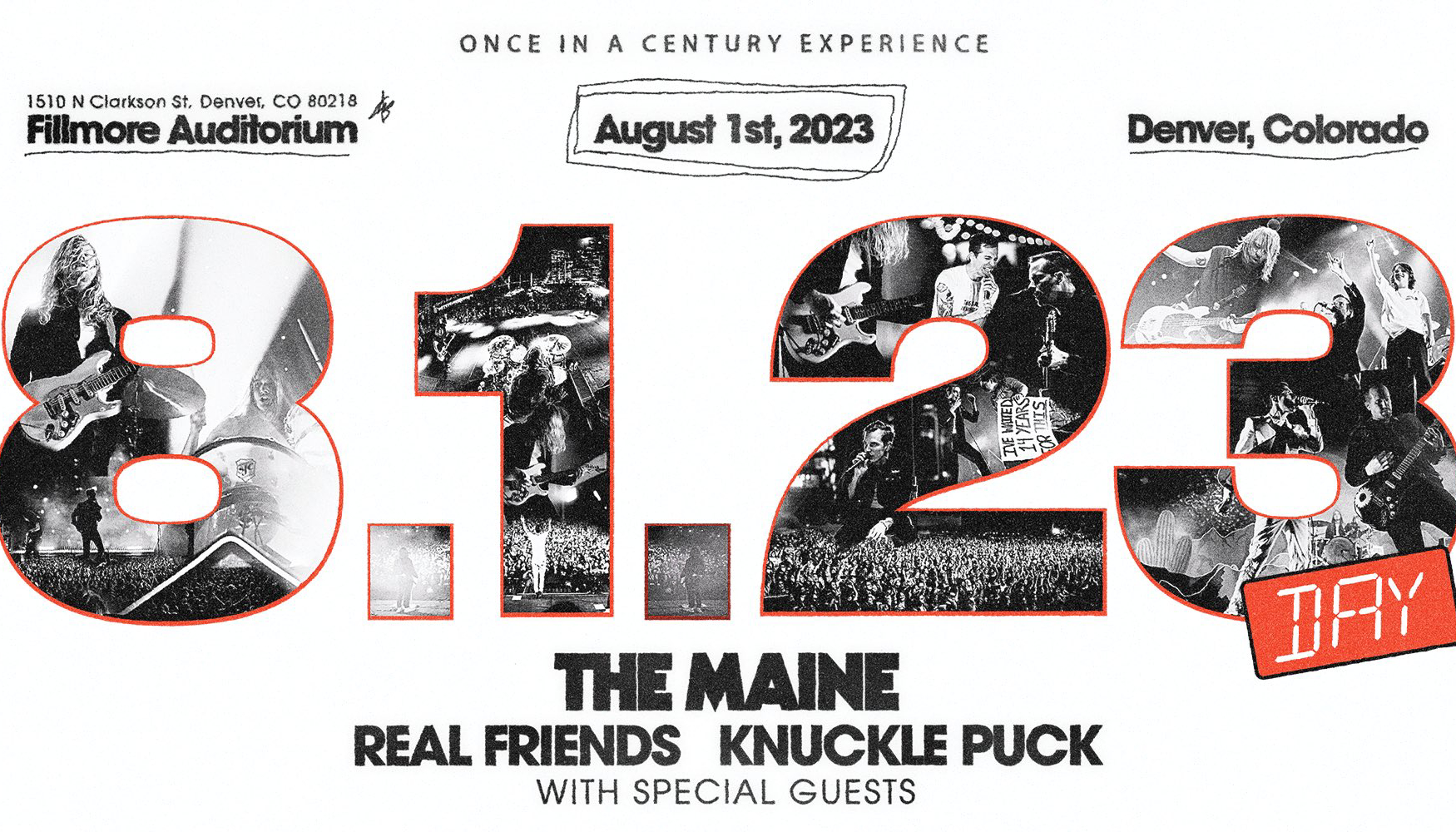 The Maine are taking a once-in-a-century chance to celebrate the community they have built on a day that perfectly defines them. That's 8123 Day, and it will be taking place on August 1st 2023. Get it?

Drummer Pat Kirch had this to say about it all:

"There is nothing like the 8123 Family and what they bring to everything we do as a band. I'm not sure what we did to deserve such an amazing audience that lets us grow and stretch our wings as musicians. These shows are so much more about the people in the crowd and the connections they make together even more than what we are doing. We are just happy to be able to host the party." 

And because this is a celebration of all things The Maine, it means that they will be joined by some very close friends who have been with them on this journey.

So as well as a set from the boys, you'll also be getting Real Friends and Knuckle Puck. And there are still more special guests yet to be announced.

It will all be taking place at the Fillmore Auditorium in Denver, Colorado. Tickets will be on sale from this Friday (April 21st) at 9am.
The Maine recently brought their XOXO era to an end and declared that they are working on a new project, documented in this special series:

Their parting gift was "Box In A Heart" which features RENForShort and sounds like this: