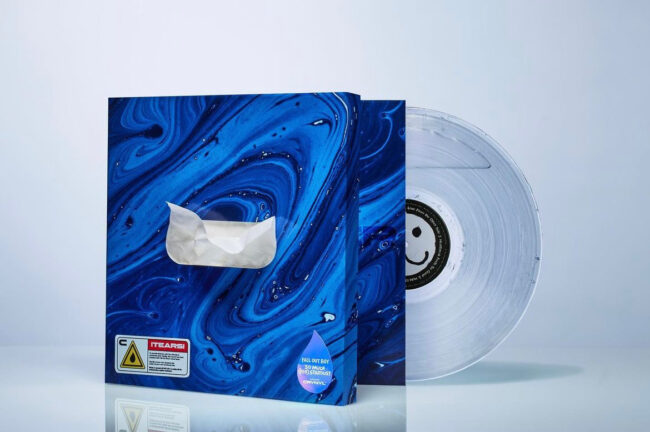 Today Fall Out Boy announced an exclusive vinyl release of their most recent album So Much (For) Stardust in partnership with CRYNYL.com. The drop was limited to just 50 records, but the best part? Each vinyl is filled with the tears of Pete Wentz for "maximum emotional fidelity". Fall Out Boy is the first artist to ever do this.
The company explained: "Music is more than just sound waves. It's passion, struggle, and emotion. That's why we developed a new kind of record: one that contains the artists' actual tears. When you listen to a CRYNL release, you're not just listening to what the artist played, you're feeling what they felt."
What could possibly be more emo than that? We wonder how much crying Pete Wentz actually had to do to fill 50 records. Maybe someone should go check on him.
Within merely minutes, Fall Out Boy's CRYNYL sold out entirely. Honestly, we aren't surprised. The record was retailing at $99.99 and included one double-sided, tear-filled LP, packaged inside a gatefold box with an actual tissue dispenser. Don't worry if you missed out because the band has promised they will be dropping another release very soon. Were you one of lucky ones who snagged one? Let us know!
So Much (For) Stardust was super successful, reaching No.3 on the UK charts earlier this year. The album features the singles 'Love From The Other Side', 'Heartbreak Feels So Good' and 'Hold Me Like A Grudge'. They head out on a US tour with summer with Bring Me The Horizon and Royal & The Serpent and a UK tour this October with support from PVRIS and nothing,nowhere. Grab tickets here.