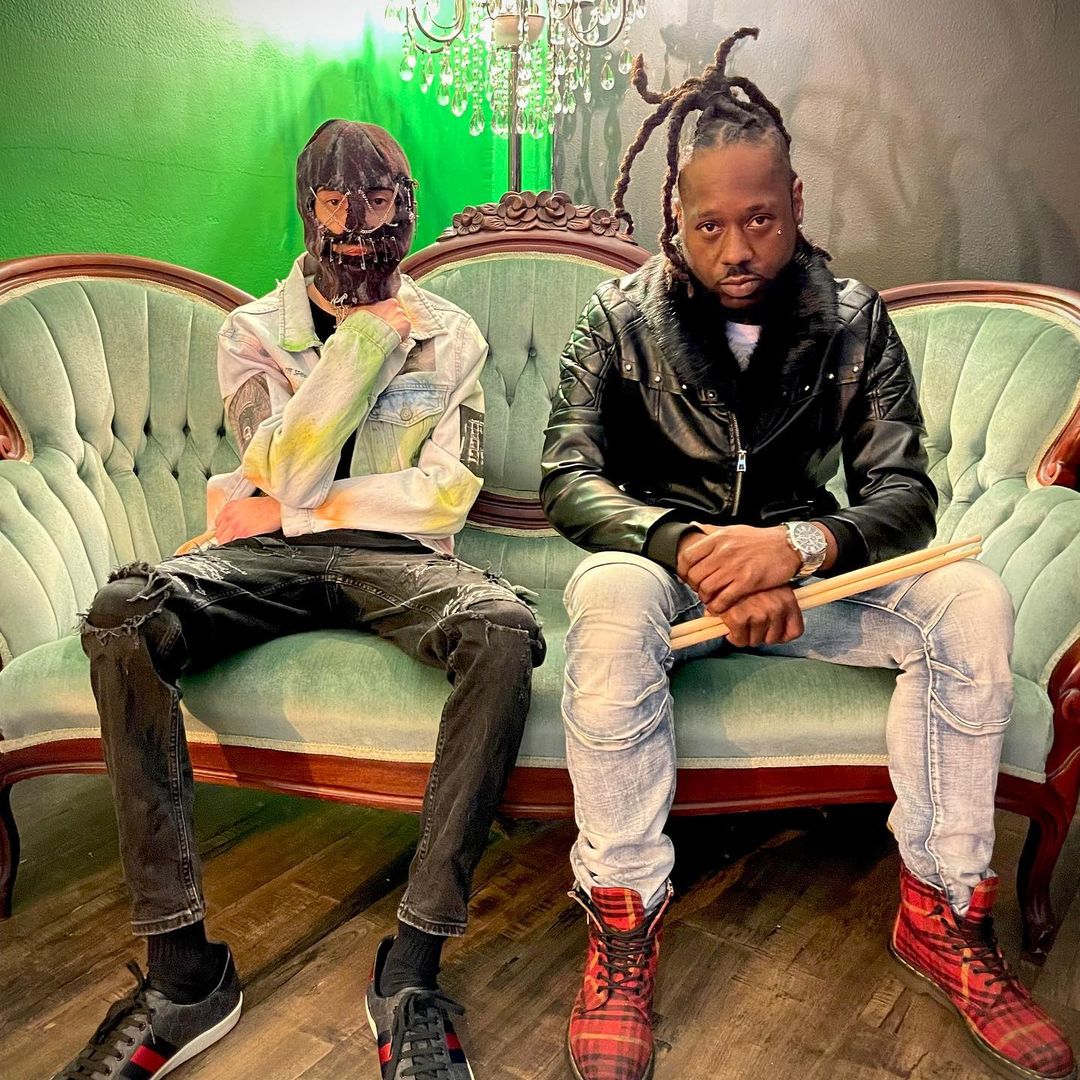 Draven Bennington, the 21-year-old son of the late Linkin Park vocalist Chester Bennington, has released his debut single, "F_w_Me," under the moniker RVRND and announced his premier EP, which is set to arrive in August.
Bennington shares on social media that "F_w_Me" will be featured on MTV's 'Family Legacy' television series through Paramount+. The series captures musicians' lives "through the lens of their kids," featuring exclusive footage and interviews with their children, according to IMBd. Bennington further says, "Getting to see all the vaulted videos of my dad was amazing! It was so nice to get to share what I'm doing as well as talk about all of the amazing things that my dad did without focusing on the end!"
You can check out the full trailer for the series, featuring a clip with Bennington, below.
Working alongside nu-metal producer Jay Baumgartner (Linkin Park, Limp Bizkit, Papa Roach) and Manny the Drummer, Bennington's "F_w_Me" leans into heavy hip-hop elements reminiscent of Linkin Park's early releases. The similarities between Draven and Chester's delivery and build-up are undeniable. It's clear that Draven has taken a note or two from his father's book and he is set on keeping his legacy alive through his own music.
"I think the best thing is when people are reaching out to me and just letting me know how much he's changed their life through his music," Draven shares with Hollywood Life. "I don't know why, but that makes me really happy. What he did and his creative outlet had such an impact on so many different people, and it was able to just save so many people. I think that is the number one thing that I want people to remember him for, and then also just the amount of good times."