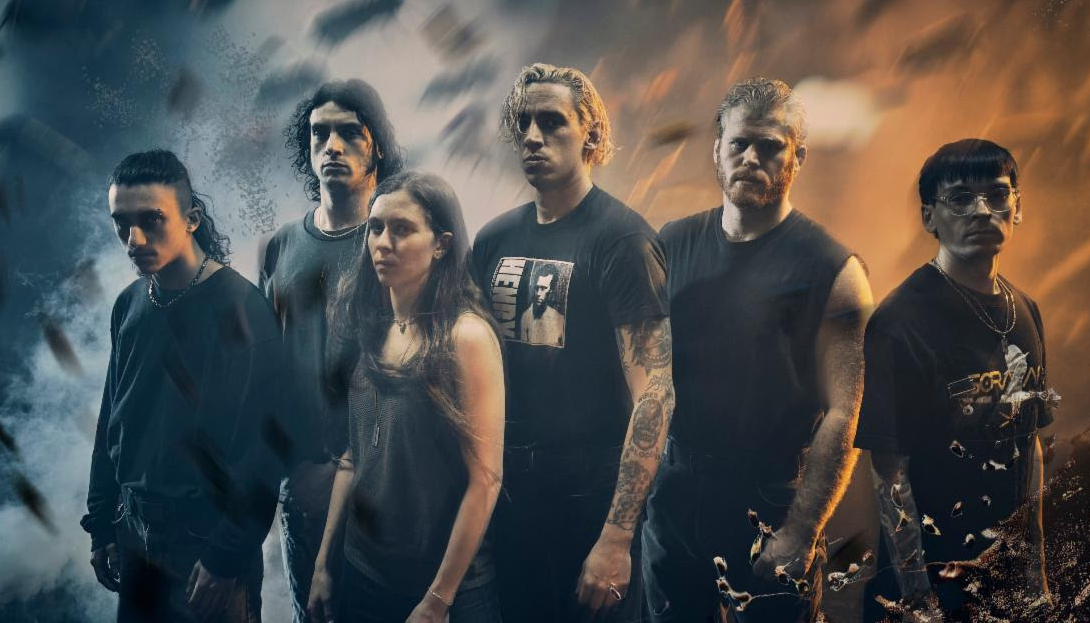 Code Orange are back and doing what they do best. One of hardcore's biggest success stories of the last decade, any new music from them is a treat. And they have been building up to following up 2020's Underneath for a while now. It started with the brilliantly surprising "Out For Blood", which once again shattered all perceptions that anybody had of the band. Then there was What Is Really Underneath?, a dizzying accompaniment to Underneath that took us deeper into their fascinating world.

And now, a new chapter begins with the release of two new tracks. They are "Grooming My Replacement" and "The Game", released via fresh label Blue Grape Music. Described by frontman Jami Morgan as, "the bug-infested subconscious of a band on the run from its past and future", they are both disgusting and diabolical in their own ways.

"Grooming My Replacement" feels like a throwback to the very beginning of the band's journey, forced through a modern and meticulous mesh. A furiously frenzied piece of pit-pulverizing brute force, it's a celebration of everything that Code Orange is.

And "The Game" is pure groove. Sounding like a b-side from Slipknot's debut album that has been created inside of an ant's nest, it is abrasive and artistically dense. Heavy as sin and wonderfully dizzying, it's a wild ride to say the least.