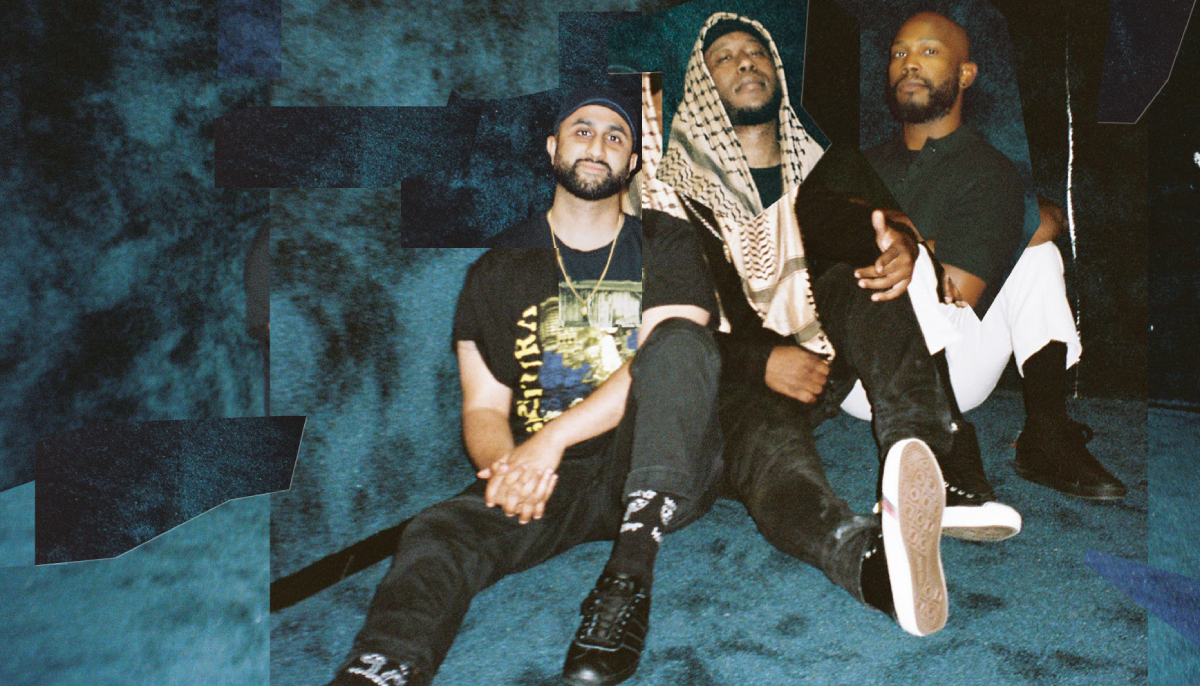 Bad Rabbits have returned with a brand new album called Garden Of Eden. Never a band to stick to one path, their journey up until now has been pretty extraordinary. Bringing RnB grooves, bashful punk and hard-hitting rock together to create something truly unique, their discography is full of surprises to uncover. Back in 2018, they released their last full-length album in the form of the eclectic Mimi. Though the pandemic years saw them stretching their creative wings as well, with EP Waves Collide hitting the airwaves. Now it is time for a new chapter, and it is set to be a vibrant one.
Garden Of Eden is scheduled to be released on October 20 and was produced by the band's long-term friend and collaborator, B. Lewis. The artwork of the record feels truly decadent, with a solid gold cheetah standing in a clearing in the forest. Surrounded by as many golden relics as luscious fruit, it is a juxtaposition of luxury and wilderness. It pays tribute to vocalist Fredua Boakye's father, a member of the Akyem people in Ghana.
Fredua had this to say about the album:

"This album is an evolved Bad Rabbits. It's just the 3 of us now—the original 3 who started the idea of being a band. 'Garden of Eden' represents a rebirth for us as musicians, friends, and, most importantly, as family. It's a declaration of freedom from conflicting egos and overthinking, a liberating experience."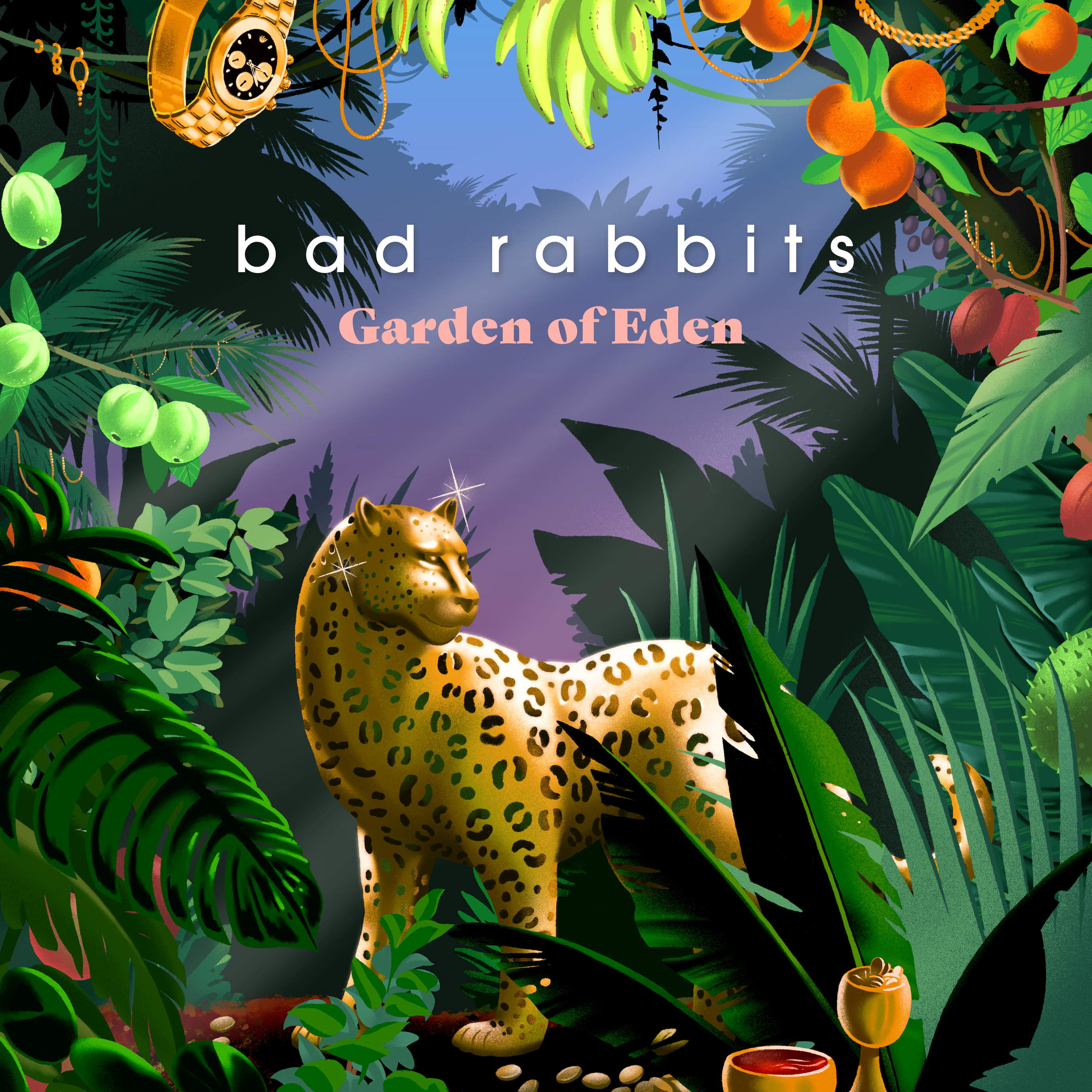 The band have also shared the title track from the record, which features an appearance from Enter Shikari's Rou Reynolds. Shimmering synths and ethereal textures blend beautifully with tropical beats and an unrivalled groove. Sensual and sensational, smooth and savage, it's a dancefloor-filler of the highest calibre. And Rou adds an extra layer of razor-sharp edge with his rapped bars and caramel melodies.
Rou had this to say about the collaboration and his relationship with the band:

"I remember meeting Bad Rabbits on Warped Tour back in 2011. I think they, like us, felt a little like outliers on that lineup. Neither of us played generic pop-punk or metalcore, of which the bill was saturated, and both were combining different styles in new exciting ways. 

As someone who grew up on Soul Music (on account of my dad being a DJ in that world), I feel a real kinship with their music, and it never fails to put a smile on my face every time I put it on. It's a real honor to be singing on this track.

It's an absolute belter. I hope we get to play it live together soon!  It's such a joy to have them back with a stunning new album. Long live Bad Rabbits."

You can also check out the previously released "Goin Up", which was filmed in Accra, Ghana: