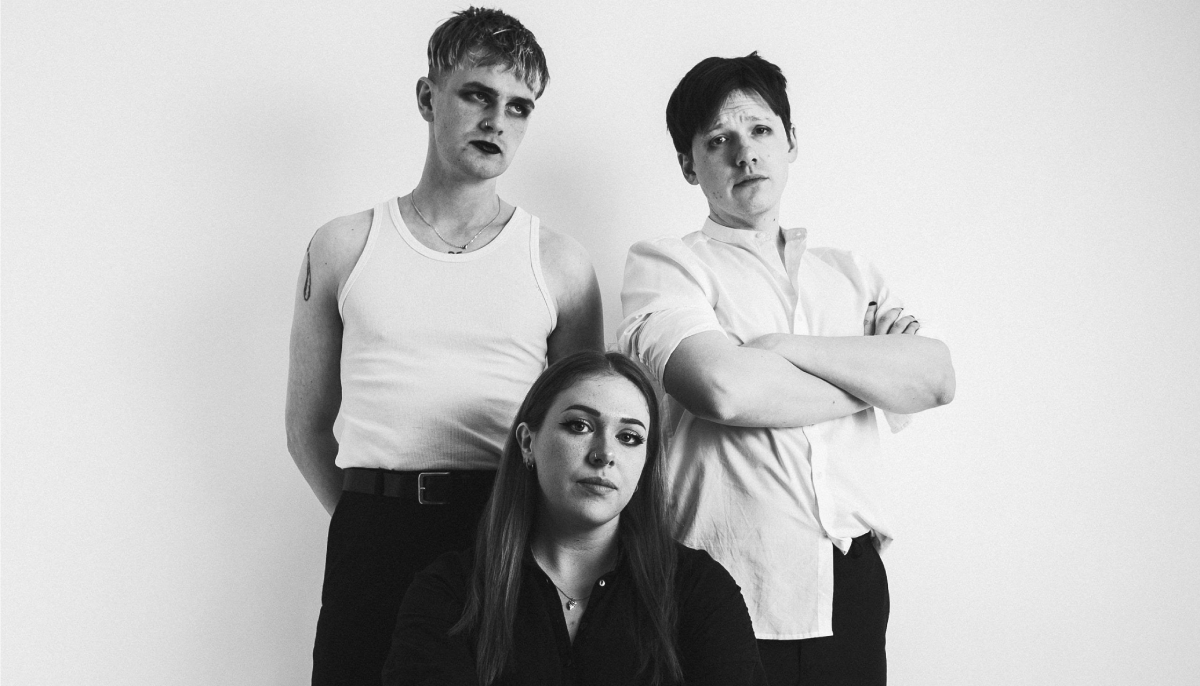 Delaire The Liar have just released their new EP, 'SELF DEFENCE', and it demonstrates how metamorphic they continue to be. Over the last five years, they have never stayed in one place too long. They bounce between scrappy punk and dramatic post-hardcore, rousing rock and theatric pop. Their ever-swelling discography is one that shows a band growing and blossoming in real-time. 2021's EAT YOUR OWN felt like the start of a new adventure, delivering blood-curdling depth and destruction. SELF DEFENCE feels like the perfect follow-up.
Four tracks in total, the EP is a real blink-and-miss-it affair. Though it's difficult not to feel the heat that such a slap in the face can deliver. From the opening gambit of "angel number." – slow, moody and vulnerable – through to the crushing intensity of closer "forbodies.", it is a cathartic and haunting listen.

Then there are devastating detours via the insanely catchy "all your labour." and theatrically thrilling "bite trap.". It is 15 minutes of chaos that will stick with you long after it has ended. Ripping and tearing at the consciousness with gleeful abandon whilst harnessing the deepest and darkest depths of our emotional possibilities, it's a stunning addition to their story.


The band had this to say, explaining the meaning of SELF DEFENCE and where it came from:

"In the throes of desperation, there's no telling the lengths a person will go to preserve themselves or their loved ones. This EP presents a series of fictional scenarios to challenge the typical understanding of self defence. The usual themes surrounding the topic are present; antagonism, violence, action and reaction, but with a focus on the more drastic instances that require a less reflexive and more considered approach. Instances that require a deeper understanding of the self, emotional capacity for pain, physical capacity for punishment, moral detachment and sacrifice for the benefit of yourself or someone else. This EP explores whether there is any defence too drastic or too difficult to justify when love, pride and responsibility is involved."