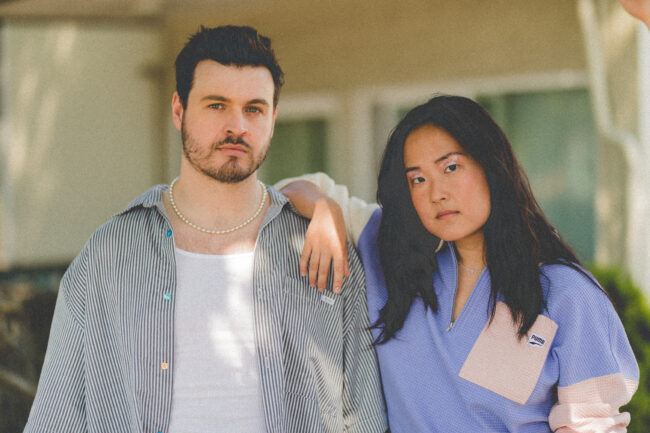 Canadian alt-pop duo, Bestfriend have released their brand new EP Places I've Left today via Nettwerk. The six-track EP is a sonically fuzzy, indie daydream boosted by whip-smart lyricism. The narrative relates to nostalgia, growing up, and the constant battle of getting your shit together. Raw and unreserved, and often feeling like a punch in the gut, Places I've Left has Bestfriend channeling emotional confessions of life's uncertainties. The duo is comprised of Stacy Kim (vocals/instrumentals) and Kaelan Geoffrey (vocals/production).
Speaking on the new EP, the band shares: "The places sister EPs ('places i've lived' and now, 'places i've left') are a set of love letters to a past life; your childhood home, your first love, the very specific feeling of being young in the summer, at a party or out with friends when you've got a paper due the next day. The anxiety simmering just underneath your skin that feels almost biologically ingrained into your generation 'places i've lived' was a retrospective glance into this life: 'This is what happened and how it felt. This is why it felt that way. This is what I did.' 'places i've left' asks: 'What now? What do I do with everything that happened? How do we move forward from here?'"
"We were actually not best friends when we met," says Stacy Kim. Kaelan Geoffrey quickly adds, "We settled on the name Bestfriend, because it feels like a hug." With the relatability of their songs, Bestfriend is very much our friend too.
Check out the EP cover art and track list below!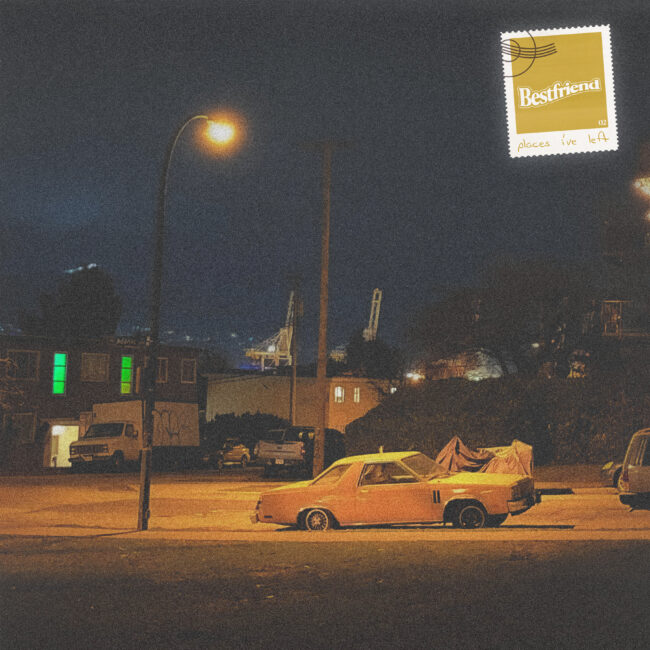 Places I've Left track list:
Places
Lemon Lime
Anxious People
Matador
Tuesday Waltz
Love Always Came So Easy For You