by Philip Jean-Pierre
Basically: Young Justice, the next generation of heroes, fight for the future…but this time they are doing it on their own.
You know the story. In the spring 2013, our heroes in Young Justice were taken from us in a move that can only be described as "bone-headed". In November 2016, it was announced that the show would return as part of the DC Universe streaming package of new shows.
While nervous I was excited for their return. After all you can only binge watch two seasons before it becomes sad. The fear of the show's producers Sam Register, Greg Weisman, Brandon Vietti making the new series "all-new and all-different" terrified me more than a Taylor Swift album release party. What I saw in the first three episodes shook me to my soul. There was no warm up. There was no soft opening to ease our return into the world of Young Justice. What you get is a cascade of superhero action, adventure, and mystery. I hugged myself and watched Young Justice: Outsiders pull at all the feels I had for the original show.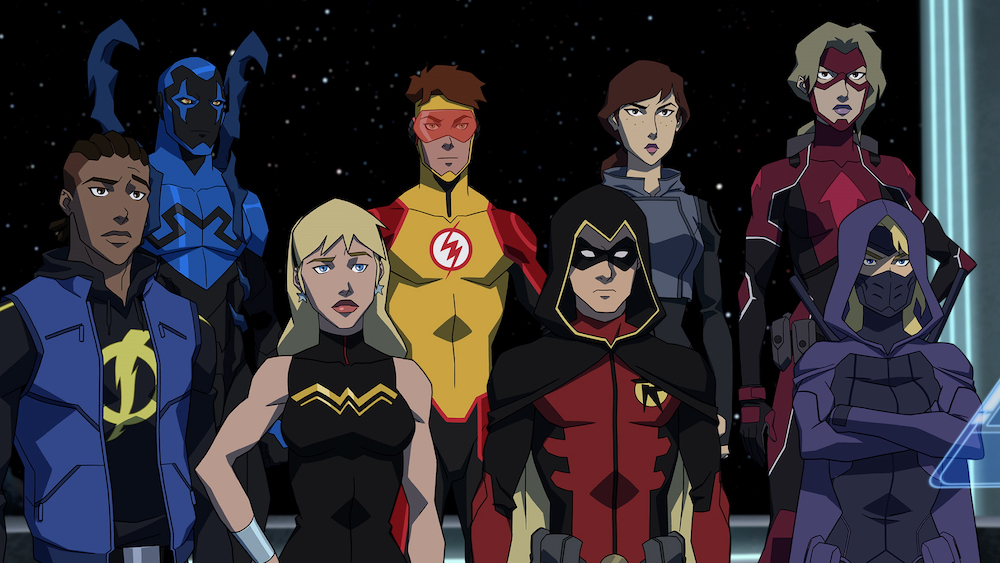 Photo: DC Universe
Directors Christopher Berkeley and Mel Zwyer pulled no punches in the opening scene of the series. My body was not ready for what happened. While all of our favorites and original team are back the expanded universe of hero and villain jambalaya this show gives us is almost too much to handle. Our heroes have grown up from Ms. Martian's (Danica McKellar) "new look", updated roles of Kaldur'ahm AKA Aqualad (Khary Payton), a Nightwing (Jesse McCartney) more akin to Batman than we have ever seen…sadly a favorite is still dead. The entire world is broken and this time the old rules are out the window but the Young Justice: Outsiders team is more than ready for it—much to the chagrin of some of their more adult counterparts.
It's a very good show and at the end of three episodes you will either be singing ballads to DC Universe or trying to wrestle them to the ground for playing six-dimensional chess with all your emotions.
In the End: The good news is the Young Justice team is back; the bad news is it may be too late for Earth and the universe. This is going to
be fun.