Basically: It's Willow, folks: adventure, fighting evil magic, snarky jokes, and dope fighting that's full of heart and joy.
Growing up, I didn't have the same experience with Lucasfilm as most did. While I saw Star Wars over time in an out-of-order experience or through clips inserted into Muppet Babies, it wasn't part of my identity or pop culture recipe. Of course, the other big franchise while I was growing up was Indiana Jones and I love me some Indy—fighting Nazis and finding treasure in a cool outfit. Both of these franchises have gotten sequels, even if people didn't really like them they are sequels nonetheless.
The one property I loved from George Lucas the most, though, is Willow. Man, the original 1988 Willow film had everything: an underdog wizard, a badass pretty boy, and a formidable warrior woman. That movie was legit and the closest thing to a Golden Axe movie we were going to get. I'd watch Willow every time it was on TV, no matter how far in it was when I tuned in. But as I got older, I watched all these new Star Wars come out and even heard about the new Indy, which left me thinking: Warwick Davis is still out here being dope…so when can I get Willow back? Lo and behold, the Disney gods blessed us—we have a new Willow TV show. That means MORE HOURS!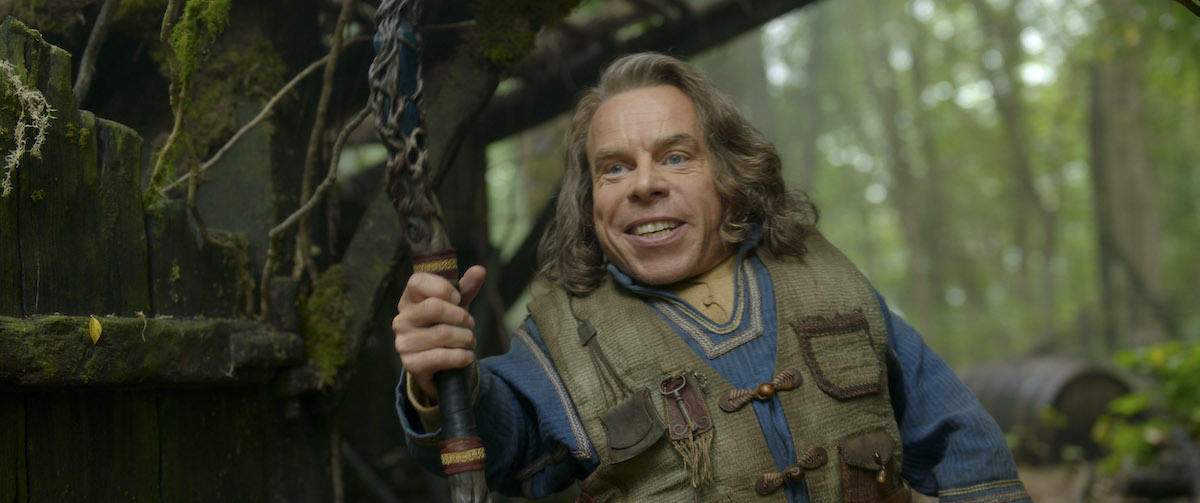 The first three episodes of Willow start many years after the OG film's end. Sorsha (Joanne Whalley), now queen and a mother, meets with another kingdom about the marriage of her daughter Kit (Ruby Cruz) to their prince Graydon (Tony Revolori), in order to become allies. However, things go left when evil beings attack the palace and Kit's twin brother Airk (Dempsey Bryk) is captured. A party is formed to find Willow so he can help them save Airk.
Davis is wonderful as the older Willow. Now sure of himself and also full of regret, his character adds some good drama and heft to the adventure. And Whalley was a real surprise to see—I didn't know they were going to have as many of the original actors returning.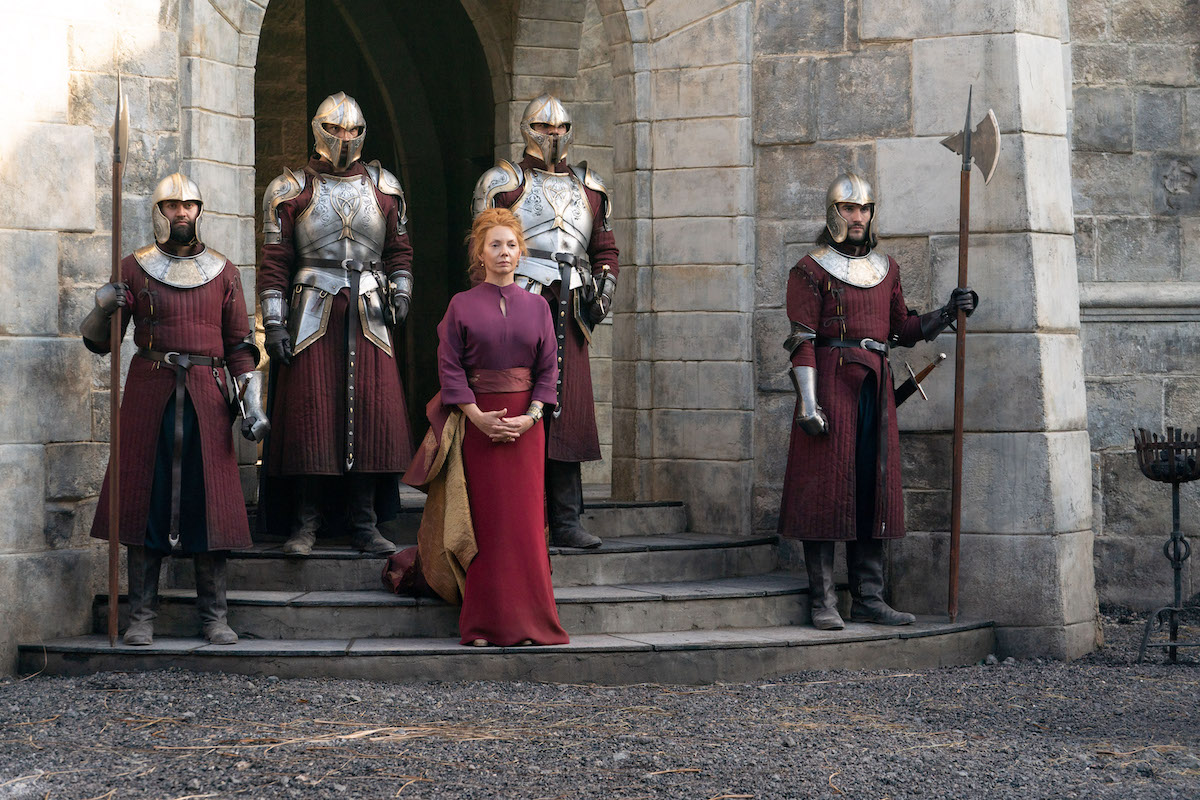 Erin Kellyman is back in another Disney property as Kit's best friend Jade, who's a squire training to become a knight; she brings a good balance to their duo dynamic. Jade is more measured than Kit's rebellious warrior princess character. Amar Chadha-Patel plays Boorman, the rogue-type character who takes the place of the great Val Kilmer's Madmartigan. Boorman is funny and charismatic and has a very cool weapon. And Revolori gets to stretch some muscles as the more scholarly Graydon, who fits a specific role in this story that's familiar to these narratives.
The characters make you want to know what you've missed in the years between the two stories as it doesn't try to explain everything; you also know so much has happened since the end of the movie.
There is a ton more going on in this show and with these characters that I don't want to spoil. But the setup above really brings home the fantasy quest Willow is about. If you enjoy Lord of the Rings, this show has those vibes. Willow reminds me of a Dungeon & Dragons campaign or an old-school Final Fantasy game.
You should definitely watch the original movie since it does connect to the series pretty tightly—and it's also something worth watching again. Since that movie is so much fun and good, watching it's not a burden. The show's episodes also work as little chapters and quests that build the overall narrative. It straddles the new prestige TV style and the 90s syndicated episodic style pretty well. 
In the End (for now): Willow is off to a great start; the characters are all great, and returning to the world feels like home. It's a dope fantasy epic for the winter season!