by Monique Younger
Basically: DuVernay's latest is hard to watch but only because you cannot look away from this true American tragedy and triumph.
It sounds like an aspiration: When They See Us. Like, when they really, really see us maybe they'll see our humanity. Maybe they'll see that we are not monsters. Maybe they will see that we hurt and we fear and we dream and we grieve. The title of this 4-part series, and the series itself, is a question black-Americans have asked ourselves for years. How different would life be if they could really see us.
Ava DuVernay makes sure we do see five innocent black and brown boys. Docudramas are Ava's forte. Stories like WTSU—a recounting of the unlawful interrogations and imprisonment of The Central Park Five for a rape they did not commit—shows her brilliant shining light. She captures Harlem in 1989 as if it were someplace we could go today. Everything from the clothing, the hair (yass to the high-top fade on Ethan Herisse! Their hairstylists did that!), to that banging soundtrack is unquestionably authentic. And it is in this place, we met these boys—some just getting out of school, some cutting school, others talking about girls and dates and recitals and sports. We see them for the children they were through moments of childlike innocence, of self-doubt, and of confusion and anger. The last day before it all changed was beautiful, sad, and ugly.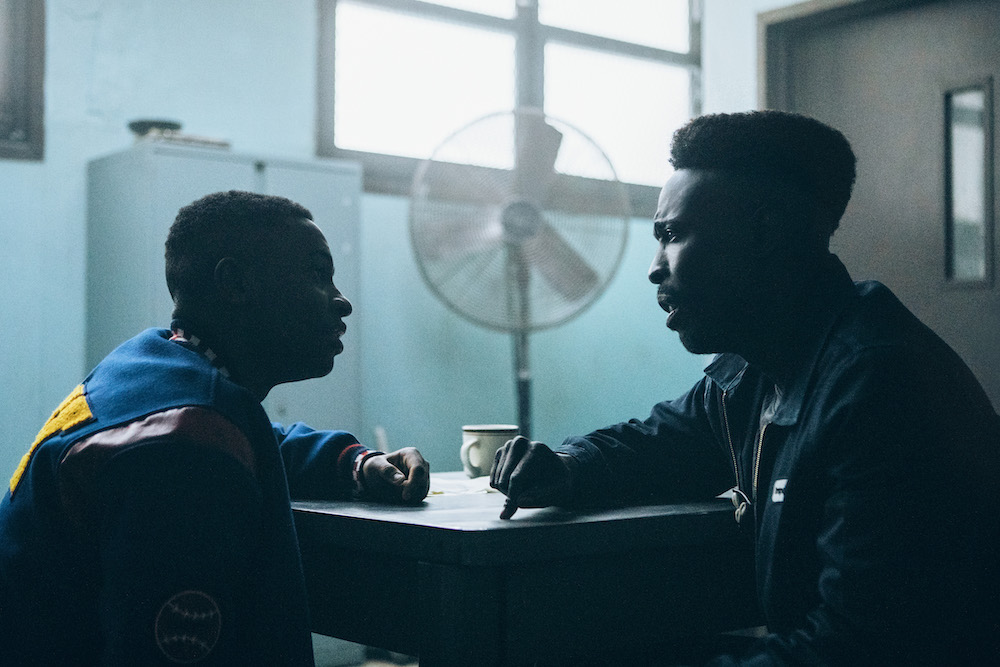 Photo: Atsushi Nishijima/Netflix
How different could life have been for five innocent black and brown boys if the police had followed the evidence as opposed to some contrived narrative espoused by an overzealous prosecutor, Linda Fairstein (played masterfully by a practically unrecognizable Felicity Huffman), that fed into a media frenzy?
Episode 1 is a textbook case of everything that can possibly go wrong with law enforcement and should be regarded as a manual on how not to let your child be railroaded by the system. It made my blood boil to see how these boys were falsely accused of rape and were subsequently ground down by the penal system. Kudos to the five—Caleel Harris as Antron McCray, Asante Blackk as Kevin Richardson, Ethan Herisse as Yusef Salaam, Marquis Rodriguez as Raymond Santana, and Jharrel Jerome as Korey Wise—who realistically depicted the boys' torment, and to the other actors who showed us the desperation of the prosecution to get a win and the parents to save their boys. Jharrel Jerome was particularly outstanding as Wise. His performance in the interrogation room could bring the most heartless person to tears and the scene on the witness stand, in which his secret was revealed, was heartbreakingly traumatic. Every parent of color needs to watch this and let their children know, like the old folks used to say: There but for the Grace of God go I.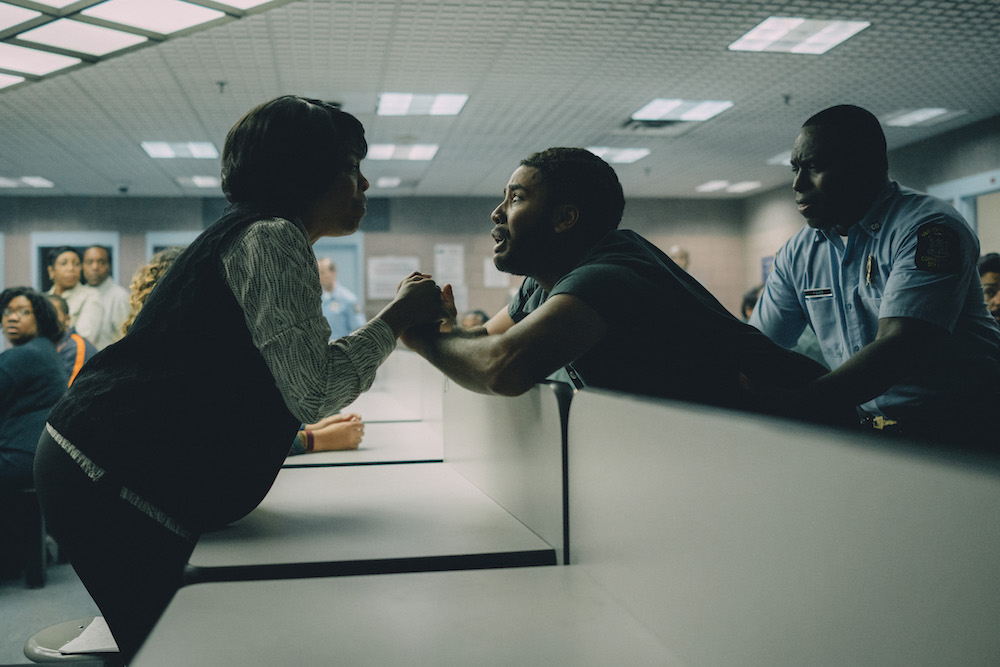 Photo: Atsushi Nishijima/Netflix
If this weren't a true story, if I didn't already live this reality as a teen in NYC at that time, I'm not sure I would believe it myself.
By episode 4 we are relieved to see that these men, though having lost their childhoods, never lost their humanity. They came out on the other side as victors but even that is tempered with the knowledge that no amount of money returns their lost youth nor prevents similar stories from being playing out in prisons across this land. Because, even with the evidence highlighting all of the prosecutorial malfeasance, there are still people who refuse to see "us".
In the End: When They See Us, lensed by Bradford Young and directed by Ava DuVernay, is a painful watch but one that should be required by every parent across this country.