by Philip Jean-Pierre
Basically: Move over Ethan Hunt, America's original apple pie analyst is here to combat terrorists and hopefully not get fired in the process.
I've been a fan of Jack Ryan since reading his first appearance in The Hunt for Red October novel by Tom Clancy. However, in this day and age, where we have Mission Impossible, 24, Jason Bourne, Homeland (and yes even Chuck), can a show like this standout from an already crowded field of the boom-boom, pew-pew genre? Amazon Prime says yes, Jack Ryan (John Krasinski) is the hero the world and streaming TV needs.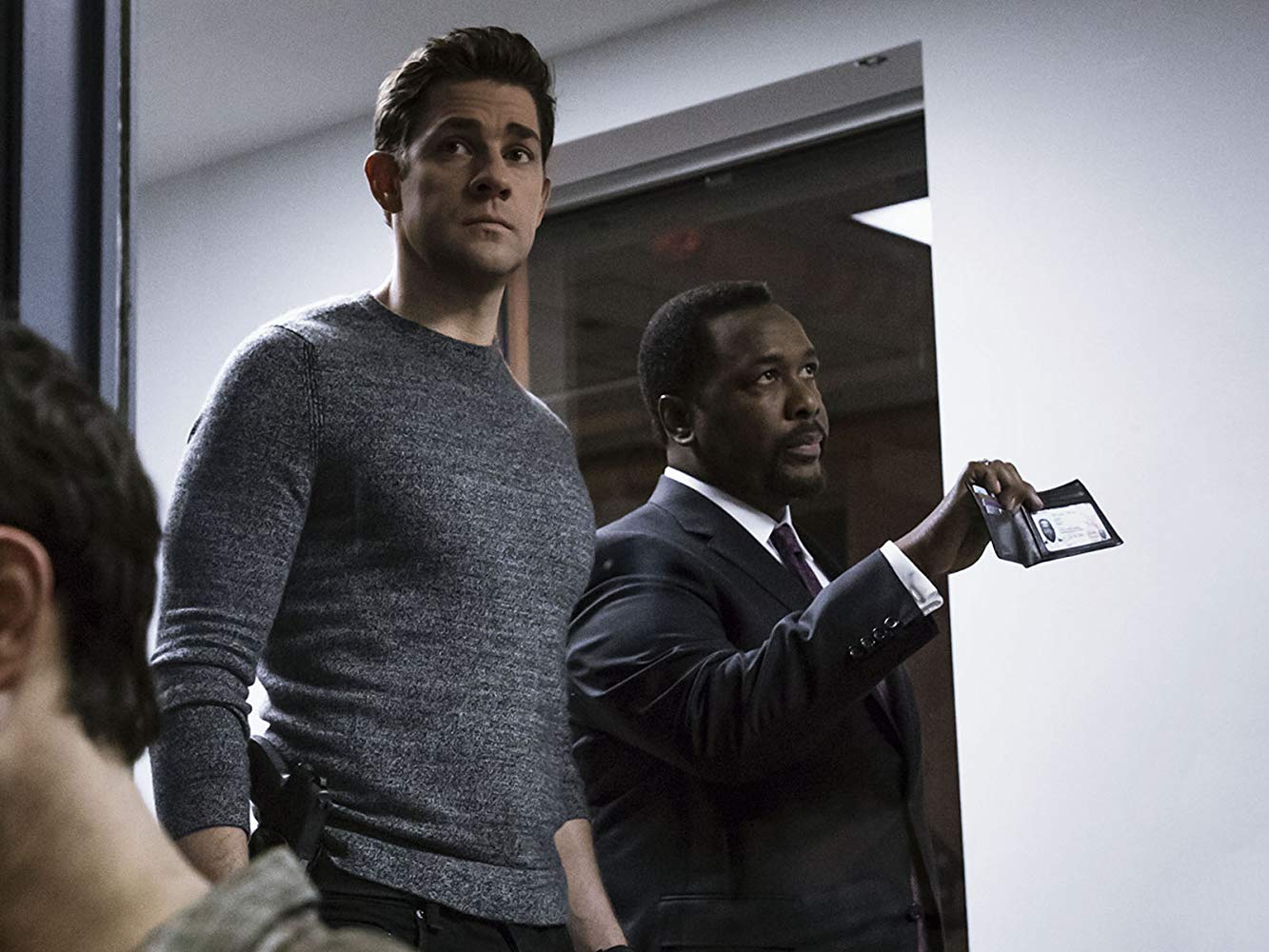 Photo: Amazon Studios
For fans of the character and the movies, rest assured the series does well distinguishing itself. We go back to the beginning: A young hipster-ish Jack is an untested unseasoned desk jockey who must put together clues to track a ghost (spy talk for a bad guy). Enter Suleman (Ali Suliman): With a trail of bodies and ill-gotten funds crisscrossing the globe this master tactician is enacting a nefarious agenda and endgame we have no way of knowing. We look to Jack Ryan for those answers. As the titular character, Krasinski takes on the mantle with a calm and unexpected ease. As the workhorse of the series Krasinski makes this show fun and riveting. No easy task considering who carried the mantle before him—ignoring Ben Affleck and Alec Baldwin, who did well in their own right—Harrison Ford casts an unforgiving shadow. Just ask Alden Ehrenreich of Solo: A Star Wars Story about climbing that hill. Ehrenreich had the twin powers of Ron Howard and Disney behind him and the shadow of Ford still smothered any hopes he had of keeping the keys to the Millennium Falcon.
Krasinski and Ryan find an ally in this struggle in Deputy Director James Greer (Wendell Pierce). Originally played by James Earl Jones and Morgan Freeman, Pierce has the unenviable task of breaking out of their collective shadows. Deputy Director Greer has unfortunately has been excommunicated from the halls of Spy Valhalla for a mistake made on a foreign op. Greer has no soothing wise words for Jack as they navigate the world of tradecraft and only delivers a swift kick in the pants because this man has seen and done questionable things for his country. Stay tuned, I am sure Greer's past will become a plot point soon enough. The character's cynicism plays well against Krasinski's boy-scout naiveté—at times, as allies on missions and at other times irascible ideologues arguing the nature of honor vs by-any-means necessary—which cements an enjoyable chemistry that drives the story. Greer on several occasions try to explain the reality of what it means to work as a shadow operative—emphasizing the shadowy part—something Ryan continues to ignore and, as said by most of his colleagues, makes him "too good for his own good".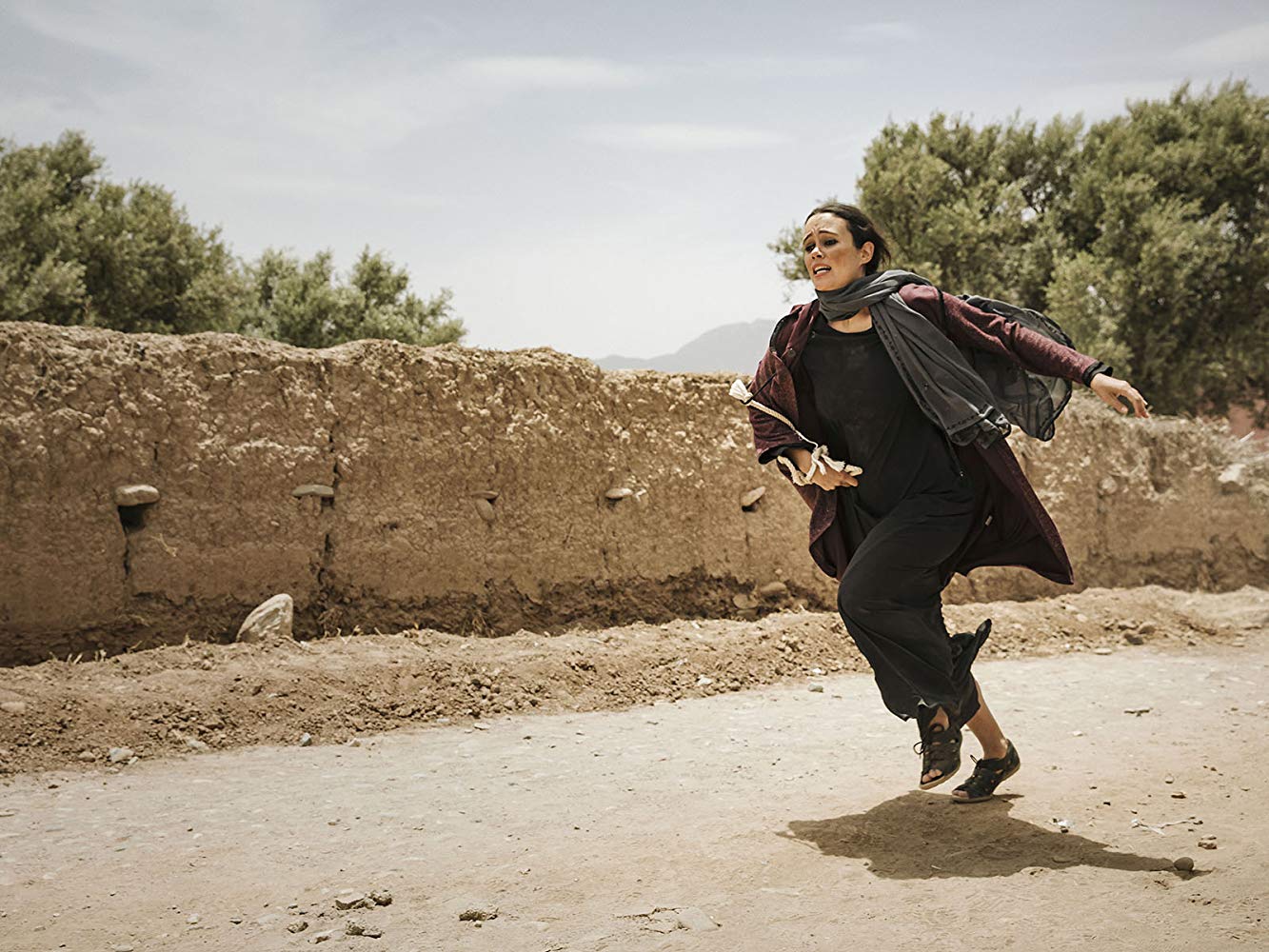 Photo: Amazon Studios
Even with the crowded TV and movie landscape of spy-foolery, Tom Clancy's Jack Ryan doesn't fall into the trap of trying to go big unnecessarily. The stories are direct and move at a controlled pace, despite slowing down at times for awkward side-character arcs. One key aspect that makes this series worth a watch is its handling of global politics and current affairs. While not heavy handed, the themes are not portrayed as simply black and white either. The creatives avoid the cliché storylines, bent on pushing the narrative of the bad guys from "over there". While the "bad guys" are of the Muslim faith, the series makes a point of differentiating between a faithful follower of Islam and a bat-shit crazy fanatic trying to blow stuff up (in hopes of 70 virgins and free Wi-Fi). The series also examines the nature of war and its effects on the "good guys" and the need to remember who we are. In this way, all the characters in the story make you want to dive deeper into the world and see where it can take you.
In the end: Tom Clancy's Jack Ryan goes to dark places on the hunt for those who scheme in darkness so, as Director Greer says, "Leave your merit badge at the door".