by Kat and Cub Bittner
Basically: Taylor Swift's Cruel Summer meets a Nancy Meyers rom-com for the TikTok set.
Summer entertainment should match the same feelings of anticipation and exhilaration at finally hearing that last bell ring at the end of class, signaling the start of the season. It should taste like that first lick of melty ice cream, the shock of cold ocean water at your feet, and that first heady rush of summer romance. Ah, speaking of summer romance, one of the most anticipated series of the season—if we're to go by the countless number of BookTok posts from tweens with Taylor Swift's catchy "Cruel Summer" sped-up—would be the adaptation of Jenny Han's The Summer I Turned Pretty book trilogy. The BookTokers (as well as myself and Cub) were hoping the Amazon Prime adaptation would match the idyllic literary version of Cousin's Beach that was in our heads. Unfortunately, like trying to win at a rigged carnival game, The Summer I Turned Pretty misses multiple attempts to update itself from page to screen. 
Belly (Lola Tung) has been waiting all year for summer. She and her older brother Steven (Sean Kaufman) spend every summer with their mother Laurel (Jackie Chung) at her best friend Susannah's beach. Susannah (Rachel Blanchard) has two sons around the same age, Conrad (Christopher Briney) and Jeremiah (Gavin Casalegno). Each year it seems Belly is the minus-1 to the antics of the trio of boys who view her more as a kid sister than an equal partner in crime. That is until Belly ditches the glasses for contacts and develops secondary female characteristics (aka breasts). Now she is determined to be the main character of her own story and is looking to audition Conrad to be her romantic lead.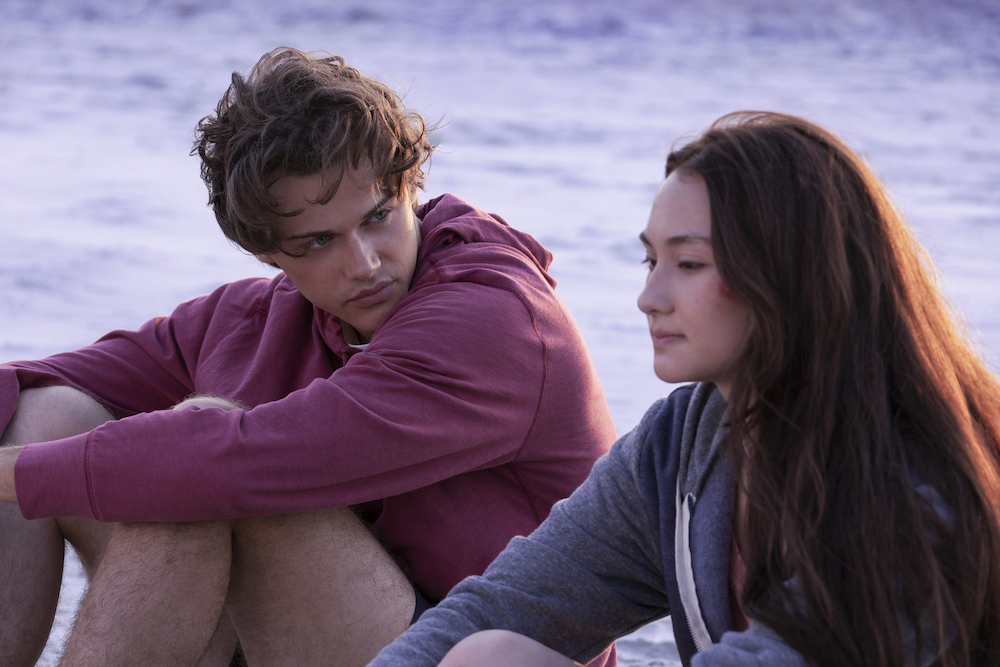 Unfortunately for Belly (and, let's face it, for us too), Conrad is the equivalent of Eeyore playing Heathcliff. Something happened to Conrad so he doesn't want to play football and instead sulks in his tastefully furnished summer home. He also gets jealous when Belly runs into an old friend, Cam (David Iacono) at a beach party. Cub & I are on team Cam 'cause we have a soft spot for awkwardly cute boys who offer their hoodies on cool bonfire nights.
Belly is not the only one in her family with romantic troubles. Steven is trying to keep up his partner duties with his debutante date, Nicole (Summer Madison), who has champagne tastes while he's on a beer budget. Meanwhile, Laurel has a burgeoning romance with a fellow writer, Cleveland (Alfredo Narciso), who's so endearing even Conrad is able to relax and smile with him.
It doesn't sound too bad but part of why The Summer I Turned Pretty may fall short could be the introduction of the debutante plotline, including new characters within the first three episodes. The pacing feels rushed, setting up the debutante ball plot instead of cultivating an emotional history amongst the Conklin and Fisher siblings to show why their relationship dynamics are the way they are. The main cast has as much chemistry as classmates in a Zoom breakout room.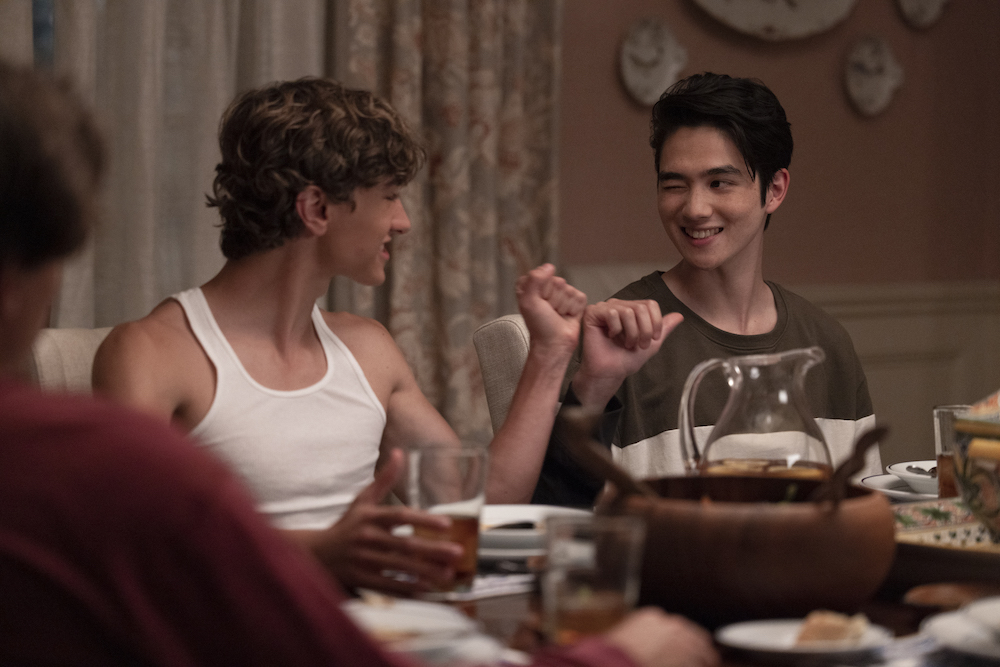 As Cub points out, "I feel like they should've shown Belly in the summers before and given more context on why this one should be so different. It doesn't give enough context for the amount of emotion it's trying to convey. You don't feel bad for any of them."
There's more chemistry in the friendship between Laurel and Susannah, the two moms, than there is between the teenagers. Although Jeremiah has the energy of a labrador and his openness to being an equal opportunity flirt allows him to have fun with a wider dating pool.
As much as Cub & I were really looking forward to The Summer I Turned Pretty, its needlessly overdramatic, clunky, outdated dialogue and its lack of chemistry among the main characters means we'll have to pass by this lemonade stand.
In the End: The Summer I Turned Pretty melts faster than ice cream at the beach by trying to do too much in a short period of time.