idobi Votes:   B+   |  7.5/10 – Sherin Nicole  |  7.5/10 – Alex Bear
Have you ever had someone offer to pay you to do the exact thing you've been dreaming of doing? Yeah, that happened to Ellie Chu (Leah Lewis). She's already the low-key smartest girl at school and Ellie's hustle is quiet but strong too. She has a business writing papers for the kids at school, which helps her pay the bills. And while the other kids are talking too loud, Ellie tends to stare at Aster (Alexxis Lemire), the girl in her music class, for a second or two too long. So it's kind of nice when her classmate Paul (Daniel Diemer) hires her to write love letters in order to win over a popular girl he likes. Oh hey, Aster. Ellie is SHOOK…but this writer needs the cash and Paul is a sweetie who struggles to articulate the pure feelings he feels with all 6' 3" of his body. Hello, challenge.
The Half of It is a quietly moving film that takes the overly-tried-but-true Cyrano de Bergerac trope and teaches it how to sing—on an acoustic guitar, which you all know is irresistible. Especially since Ellie doesn't believe in love (okay, girl, sure) but she writes with emotional acuity, and she instinctively connects with Aster. You know how it is when someone somehow gets you? Aster is deeply complex, well-read, and thoughtful but she's just as caged as Paul and Ellie are. She's scared to step outside of the role of good little pastor's daughter her father has written her into.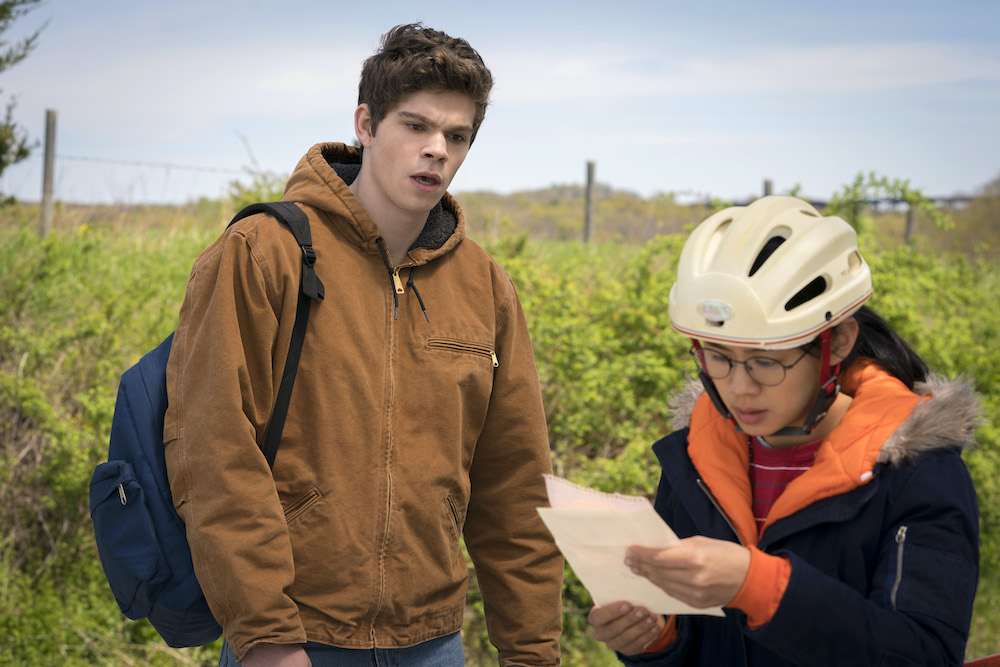 Photo Credit: Netflix / KC Bailey
When Ellie starts to realize the letters she's writing to Aster are actually her hidden truths, things get complicated. The Half of It explores burgeoning attraction with a delightful melancholy and nuanced storytelling, showing just how difficult blossoming can be when you've never known to hope for sunlight. All three central characters have more depth than their tropes set them up for and friendship is the highlight rather than the underscore. Does love happen? Maybe but the exploration of these relationships for whatever they may be, along with the things these three characters reveal about each other is the good stuff. 
Ellie is pragmatic and artsy and a bit of a philosopher; even when she takes missteps she approaches each situation with an openness that somehow becomes her shield against the things that would wound most high school hearts. Paul knows who he is and what he wants to do—even when the words don't come out right—but he doesn't truly understand his own feelings. And Aster is kind enough to sacrifice herself for everyone else, yet watching her reveals a girl trapped by every other opinion while she yearns for a deeper connection. 
Writer/director Alice Wu adds gorgeous animation, graffiti, and a poetic rhythm to symbolize the depth of Ellie and Aster interconnectedness, even when their minds only touch through their letters. On the flipside, the bond between Ellie and Paul is fresh air, teaching them both to live a little bolder.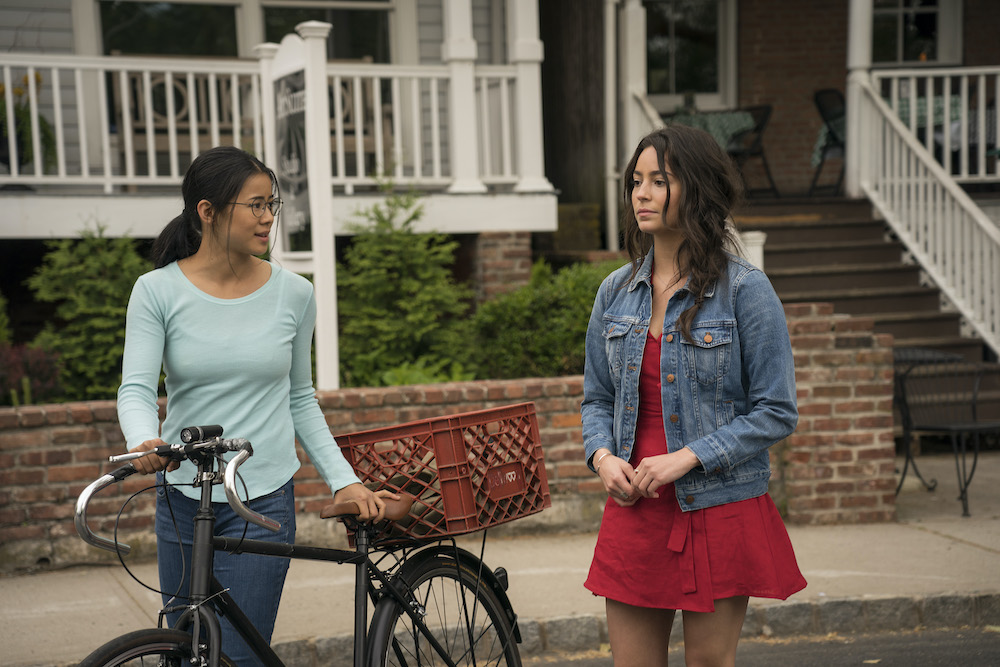 Photo Credit: Netflix / KC Bailey
We can firmly say bye to the traditional "love triangle" and welcome three undefined shapes, bouncing off each other and doing some damage before they create new versions of themselves—different ways to love beyond the boundaries we're taught to observe. The Half of It is a teen movie that forgets the melodrama and the ache to be "cool" to make room for a new take on the genre.
The film is also lovely to look at, shot with simplistic beauty that matches the stillness of the movie's moments of reflection. It's a wonderful addition to Netflix's growing roster of teen movies that requires a steady gaze to get to its heart. And just wait for that scene in the hot springs…ooooh, girl.