Basically: These superheroes have problems beyond saving the day, it's time to see if they can handle an unrelenting work/life balance.
One of the best things about a comic book television series is the creatives have more time to develop their B and C plots, which means each episode has the room to play out like an issue of a comic. After previewing the first out of six parts, I can say the creatives behind The Falcon and the Winter Soldier took that as an opportunity. 
What we have here is a quintessential action movie with all the high-octane, pseudo physics, and breathless BOOMs of the Fast and Furious franchise, but one made equally fantastic by the types of familial dynamics found in FF and in Lethal Weapon. We already know Sam (Anthony Mackie) and Bucky (Sebastian Stan) excel at the buddy thing. The mocking annoyance with each other, the fire spitting banter that makes us giggle—those things are expected to be a big part of the series. Which is why head writer and producer Malcolm Spellman is flexing his 'clever' by not starting there. Nope. Not at all. He makes us wait.
Where he begins might be better. Spellman gives us a pair of military vets. One an idealistic swaggerific fly boy who's had so much success that failure doesn't occur to him—probably. The other is a war bitten old warrior, with the type of wounds and cynicism born of a hundred years of living on too many battlefields. And the show sets off those firecrackers from the start, Sam being a hotshot and Bucky just trying to survive without being swallowed down by guilt.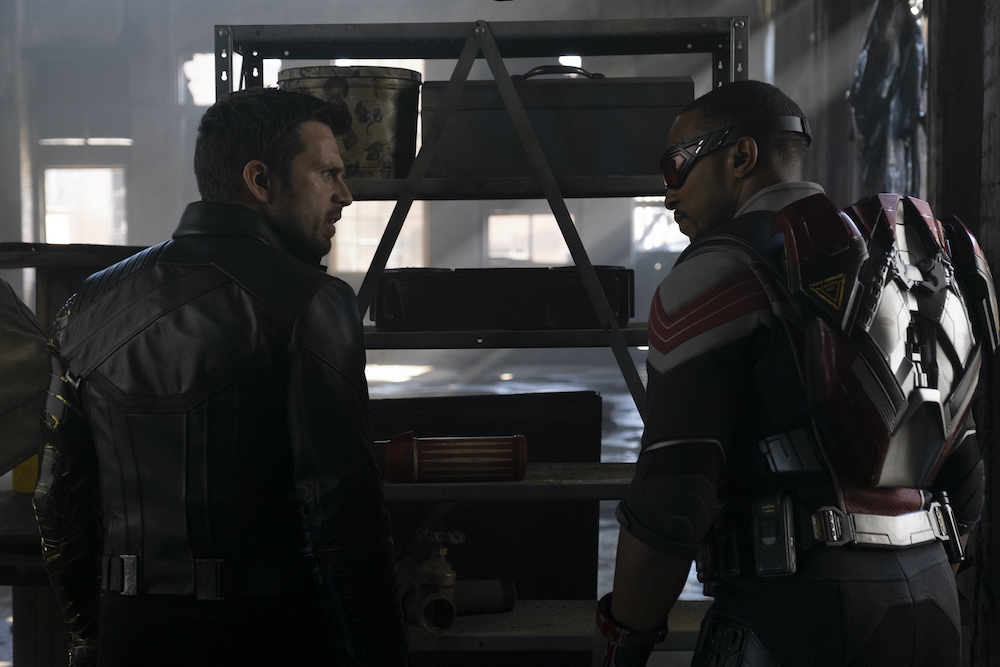 Photo by Chuck Zlotnick © Marvel Studios 2020
That's the engine that fuels The Falcon and the Winter Soldier, but this ride has more tricks. Sam and a young soldier by the name of Joaquin Torres (Danny Ramirez) are about to get tangled up with an anarchist group called Flag Smasher (they are diesel, don't throw hands if you don't want them broken). And for whatever psychological reasons, Sam doesn't feel worthy of Cap's shield. Yeah, I know. Good thing there's an "old friend" around to ask the questions we can't. Back home in Louisiana, we meet Sam's sister Sarah (Adepero Oduye). The love is strong but they've got opposing feelings about the family business.
Bucky is in therapy so that…might…um…end up being good…if his therapist (Amy Aquino) stops being a sparring partner. Meanwhile, Bucky is spending time with a Japanese elder with whom he shares a tragic past. The relationship would be sweet if there wasn't the faint ticking of an emotional bomb in the background. At this point dating seems like living dangerously but the girl from the shop next door, Miki Ishikawa, totally seems worth the risk.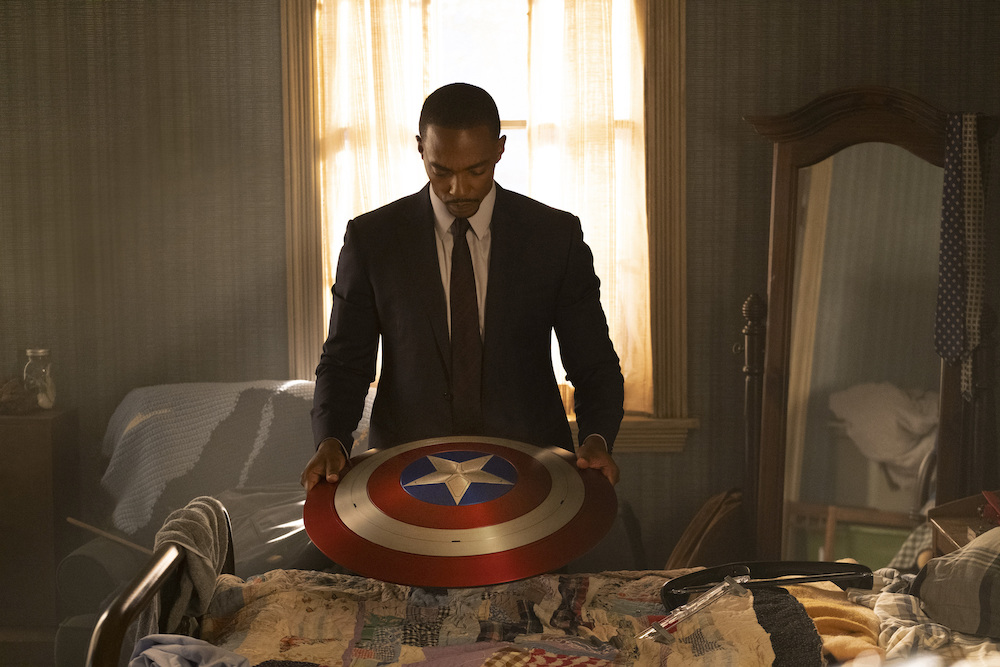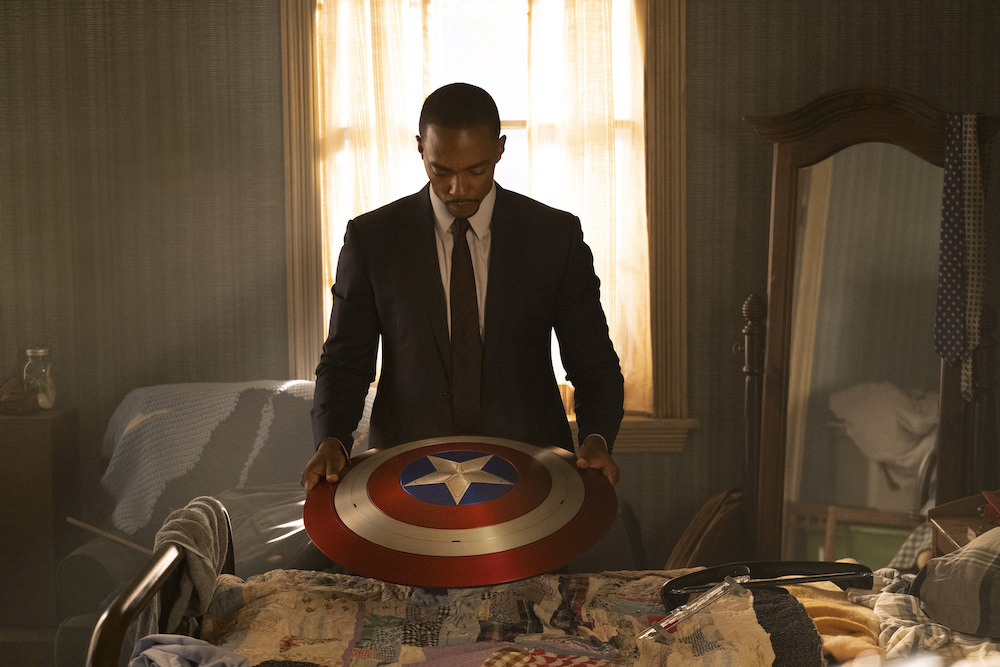 Photo by Chuck Zlotnick © Marvel Studios 2020
The layers, ya'll. The frenetic and fulfilling and spicy but sweet layers. Beyond that, I've told you nothing. Literally nothing.
It doesn't stop there. Underneath it all there is a conversation about the way this country treats our vets and active service members. The Falcon and the Winter Soldier quietly but effectively explores the biting contrast between their service and coming home to the uncertainty of whether this nation has their backs.
AND the episode ends with a moment of "got dammit, America" that will inspire you to beg your way into getting episode 2 early. (It won't work, if you're wondering. I've tried it and I'm really charming).
The Falcon and the Winter Soldier is firecrackers, popping off with adrenaline laced visuals and emotional connectivity. Put your seatbelt on and let's go!
In the End: I can't wait to see where this action-buddy-adventure takes us next.
The Falcon and The Winter Soldier debuts on Disney+ on Friday.
Want to dig into the series even more? Read Julian Lytle's review.