Basically: Episode 1 holds on to the good stuff from the Captain America films with a nice injection of character for Sam and Bucky. 
You know, I didn't worry much about this show when it was announced. Unlike Disney+'s previous show WandaVision that uses television pastiche to communicate a character dealing with loss and the nature of control, what we have here is something more close to form. The Falcon and The Winter Soldier takes place soon after the events of Avengers: Endgame much like Spider-Man: Far from Home. The debut episode takes a focus on Sam Wilson (Anthony Mackie) AKA the Falcon, an active duty Air Force serviceman who does missions to face emerging terror threats. It's this part that lets you know what you're getting into: A TV show with a big action movie budget and it's impressive. For me, the show takes what you like from the Russo Brothers' style in the second two Cap movies and adds some of that Fast and Furious seasoning on it. Sam has wit and charisma but not the sitcom-esque humor that I feel is in too much of the MCU's output.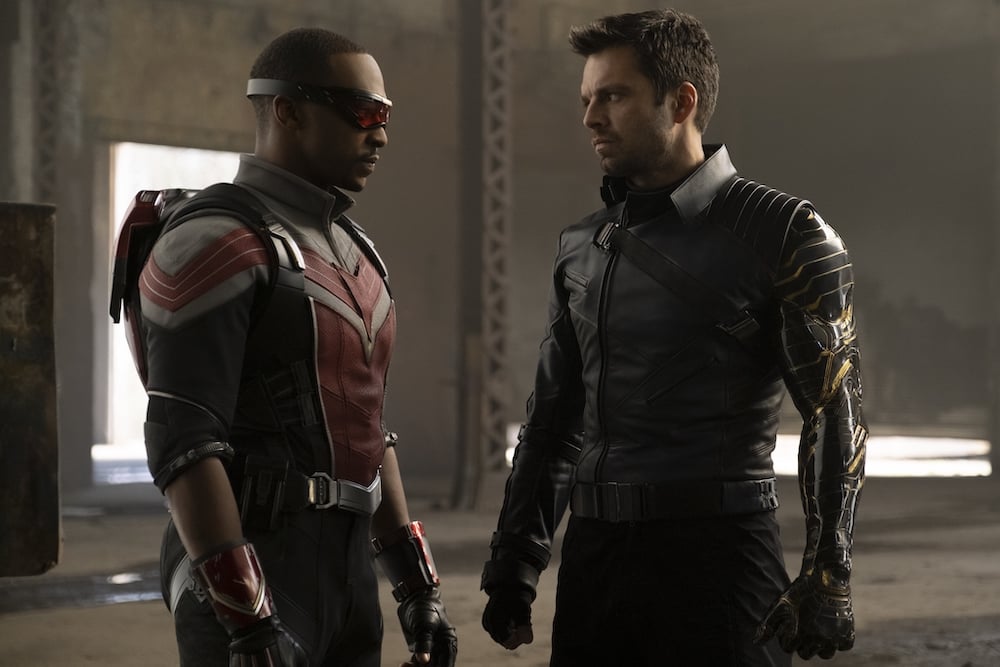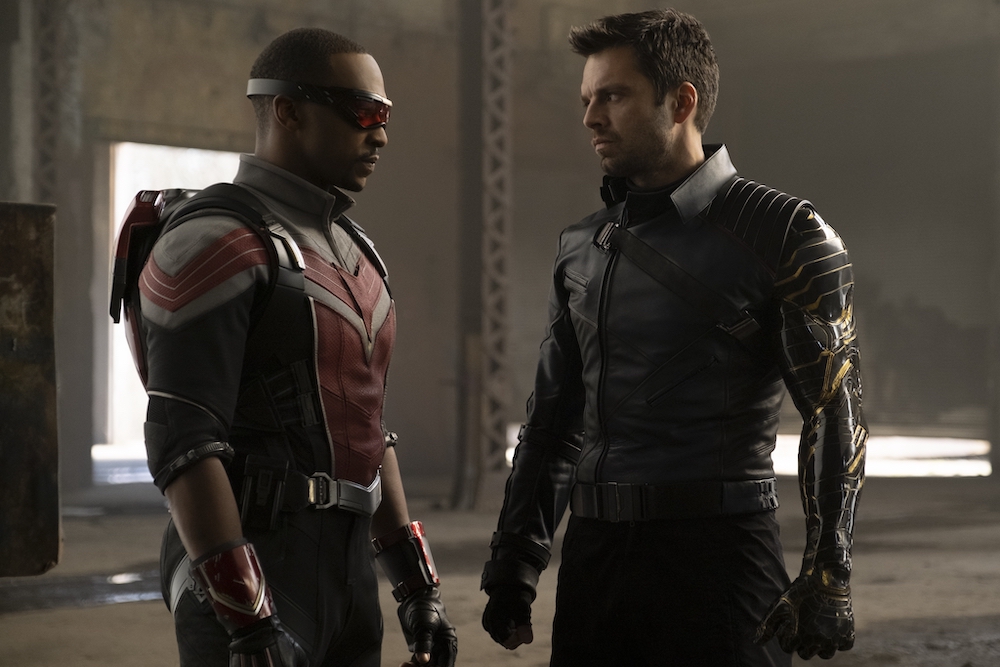 Photo by Chuck Zlotnick © Marvel Studios 2020
Malcolm Spellman, the showrunner for this project who is coming off of Empire and the amazing FX docuseries Hip Hop Uncovered, adds something to Sam that has been lacking in the Cap films and Avengers features he's been in: depth and humanity. From this perspective, The Falcon and The Winter Soldier is about whether Sam should be Captain America and what that means for a guy who's Black in the United States. It doesn't really knock you over the head with this character conflict but it's there with the care in which you get to see more of Sam's life and family. 
Then there is Bucky (Sebastian Stan) who is dealing with the things he did as the Winter Soldier. His scenes are not as long as the scenes for Sam but they do well at showing you where he is and how he's dealing (and not dealing) with his guilt. 
This is a really good pilot and the ending really gets you wanting to see this chapter of the MCU. The episode length is also a nice chunk of time and brings something to the hour-long drama format. 
In the End: The Falcon and The Winter Soldier is a good start to a different type of streaming TV show. It carries on from the best realized and executed section of the MCU that builds on character favorites.
The Falcon and The Winter Soldier debuts on Disney+ on Friday.