Actually: 7.5
Basically: Kind of like Veep mixed with The Office…maybe?
Okay, to be honest I had a lot of worries about this show from its announcement. It never sat right with me. Making a satirical show about this new military branch felt like trying really hard to be condescending and holier than thou about this administration, which just leads to more political divide and arguments. Also, the actual Space Force is so new that we have no idea how it is going to work. Where would making fun of it even begin? Then the first trailer hit and it looked like it was going the super dumb route, similar in tone to Our Cartoon President on Showtime. Things in real life are so absurd and surreal, at times, that seeing a spoof this soon felt off. Like, what are we doing here? So, I was on a 'this ain't it, chief' path but I'm an open person and I gave Space Force a shot.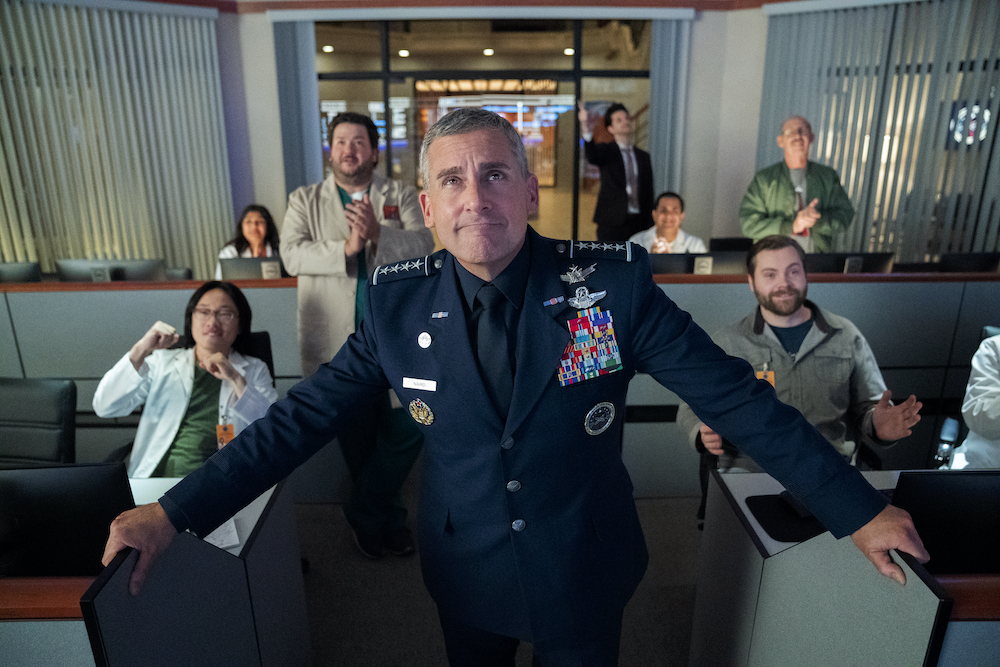 Photo: Aaron Epstein/Netflix
Space Force is the upcoming series from Netflix, by Steve Carell and Greg Daniels, about the creation and start of the current president's Star Trek based military branch, also called Space Force. Yes this is real, no joking here. Carrell plays General Mark R. Naird, a recently promoted four-star general, given command of Space Force after joining the joint chiefs of staff. Naird has to deal with Dr. Adrian Mallory (John Malkovich) the head scientist in the new branch. There's a lot of the workplace conflict between these two, they are the crux of the show. They're also surrounded by Dr. Chen Kaifang (Jimmy O. Yang) the number 2 scientist, Captain Angela Ali (Tawny Newsome), Naird's helicopter pilot, and their communications person F. Tony Scarapiducci (Ben Schwartz). 
From here this show resembles many of the workplace comedies you've seen and the beginnings of Carell's Naird will remind you a bit of his famous role as Michael Scott—but after the first episode there's more here, more layers. Naird's early bumbling is the carrot to pull you in, so you can see a character that allows Carell to do more with this archetype. Naird is an underdog and he's a soldier who cares about his duty and taking the country back to space. His respect for his duty is what brings him into conflict with Dr. Mallory—which, by the end of most episodes, brings them to some understanding that their goals are the same. I was taken back by just how heartwarmingly their growing friendship is portrayed. I wasn't expecting it at all.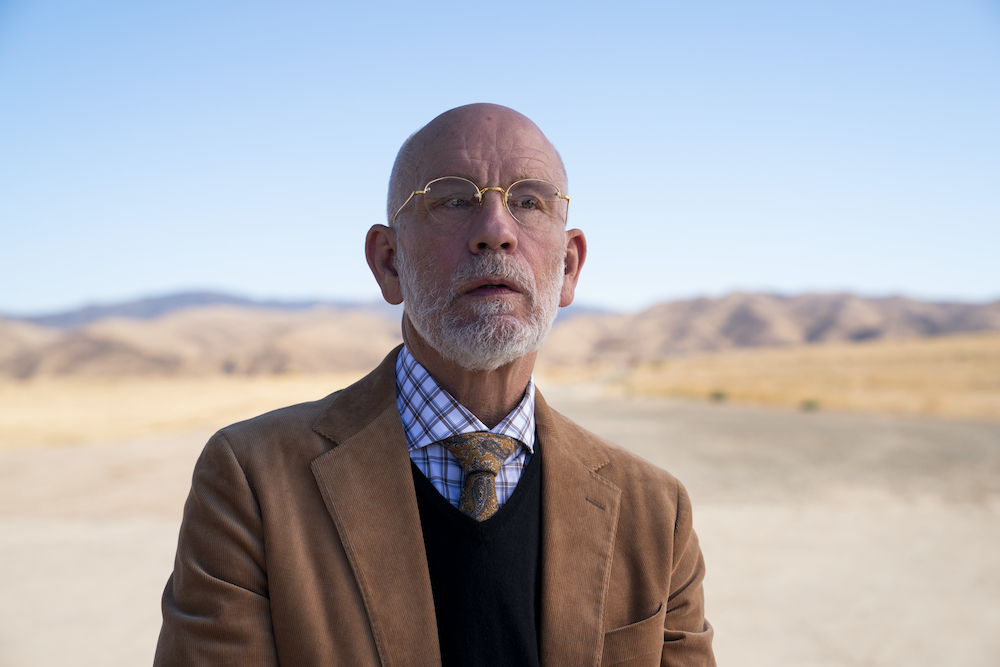 Photo: Aaron Epstein/Netflix
Naird gets the most overall characterization as the lead but the series spends a lot of time focusing on his relationship with his teenage daughter Erin (Diana Silvers), who hates being in their new environment and is the most annoying, spoiled, and entitled teenager in current TV and maybe of all time. I don't know if it was the goal to make her beyond annoying or not but she is and there is some significant focus on her and how Gen. Naird struggles with raising her alone. Alone, while his wife Maggie (Lisa Kudrow) is…absent. The fact they never explain why is something that bothers me, but Kudrow is really solid here and her dynamic with Carell is good when they get to be on screen together. 
So, did the series change my mind about whether it should exist or if it's in bad taste? Yeah, despite going in as cynical as can be, I liked the arcs of almost all of the characters (except Erin, she's kinda trash). Gen. Naird generally tries to do the right thing even when his superiors may not totally respect him or his branch. The dynamic between most of the characters and their drive to launch people back into space, for the right reasons, is good.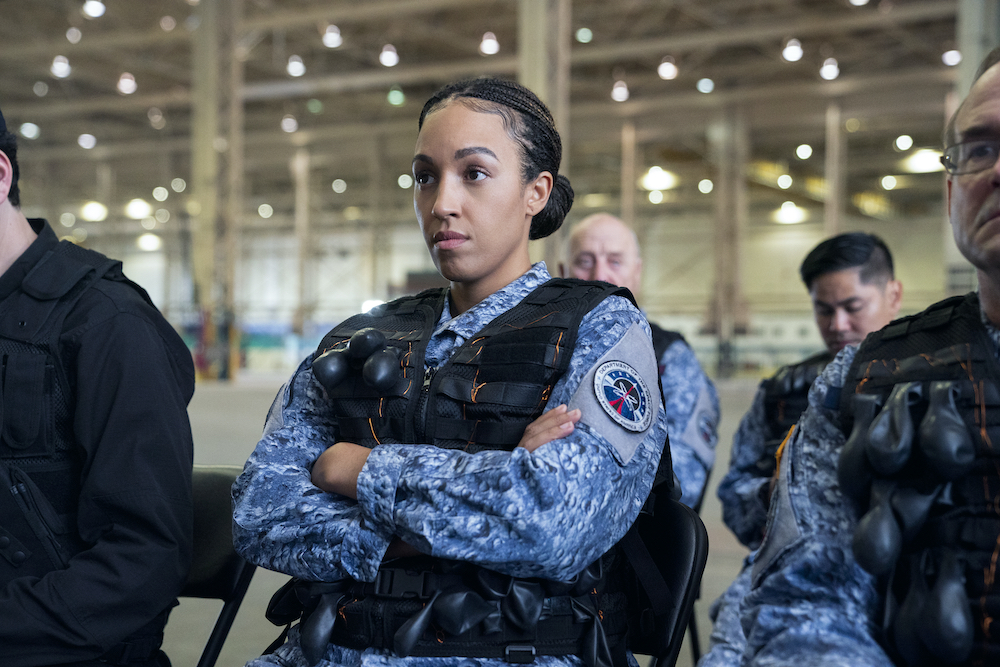 Photo: Aaron Epstein/Netflix
The series does play with some humor that can be seen as suspect, especially in regards to Asian Americans and China. While I can see this as a comedic judgment on those who actually do have those prejudiced views, I think the satire might get lost and end up validating some of the people who can't pick out the subtlety of these jokes. Yet, even with that, Carell and Malkovich hold everything together in a nice ten episode season. I laughed and was entertained. Good job, spacemen. Good Job. 
In The End: Space Force is a good half-hour sitcom that gets you with snarky satire but keeps you with its heart.