idobi Votes: 8/10 – Sherin Nicole | 8/10 – Alex Bear
In the words of The Notorious B.I.G, "Birthdays were the worst days…"
Birthdays are often a time for celebration but they probably wouldn't be as fun if the party never ends. Nadia's (Natasha Lyonne) big day keeps ending in tragedy. Then it starts over and it ends in tragedy and then it starts over again and again and again…except each time Nadia runs through a variety of 'choose her own adventures'—exhausting every possible way things can fall apart. With this Run Lola Run-esque setup, Russian Doll takes apart the layers where Nadia's past and who she has become intersect and entangle. And she's not alone (but we'll let you discover more about that for yourself).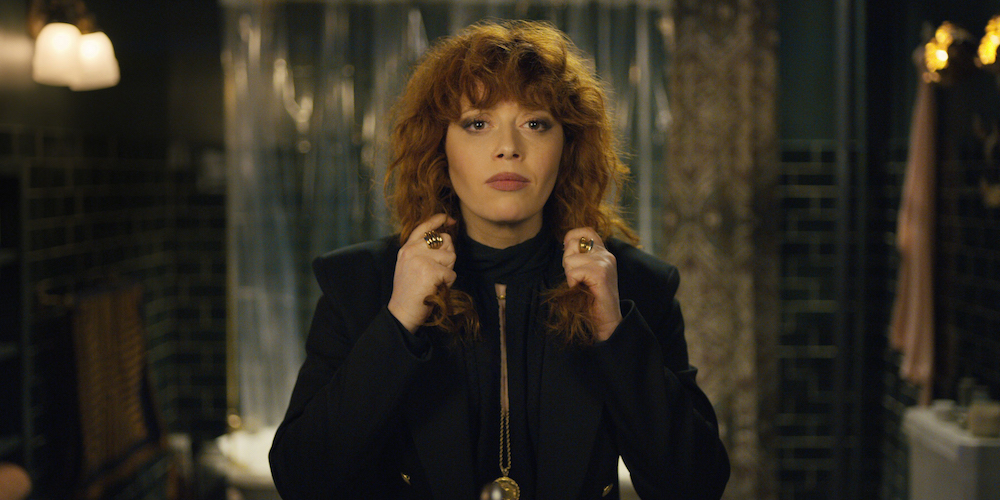 Photo: Courtesy of Netflix
By deconstructing how one 24-hour timespan ends…in mostly horrific yet hilarious accidents…show creators, Leslye Headland, Lyonne, and Amy Poehler, dig deep into the human psyche. Yup, this series is that smart. There are no Bandersnatch gimmicks here, in which the concept devours the story. Instead Russian Doll takes a trope we know and expands it with character, drama, depravity, pratfalls, and flat-out good writing. There's also the mystery of: Is Nadia alive or has she become Schrödinger's It-Girl? And soon enough you'll find yourself wondering if you can reprogram your own destiny or only make it worse. Set in—fittingly enough—the city that never sleeps, Russian Doll is a fascinating unraveling of the self. And the creators lace it with more metaphors than drugs at Nadia's party. Plus, there's dark satirical humor set to the tune of "Gotta Get Up" by Harry Nilsson. It's clever and strange and beautifully constructed.
Lyonne embodies the show's title: With each reset she pops the lid on a deeper darker part of herself (and she does it with gritty wit). You can't help but be enthralled by her performance. You'll also be left to wonder if she's a metaphysical kidnapper as the wonderfully neurotic Alan (Charlie Barnett) gets sucked into the tidepool that has become Nadia's not-life. Russian Doll journeys through confusion to anger to angry sex to acceptance until we get down to the truth. And it's worth raising a glass to, no matter how bitter sweet the aftertaste might be. And maybe in the end Nadia and Alan will fulfil the next line of that B.I.G song: "sip champagne when [they're] thirsty."