Basically: What if Cardi, Chika, Megan, and Saweetie were a girl group in the 90s?
It's 90s hip-hop and all about women, ABC might as well have said: Hey Sherin, we made a show for you. I'll let you know my reply at the end of this review, yet the fact this new series stars Brandy and Eve is definitely another point in its favor. 
Queens, premiering tonight at 10pm ET on ABC, starts off with a Tim Story music video (classic hip-hop) which is made more meta because Story also directs the pilot. The song is called "Nasty Girl" and it's a 1999 monster hit single by The Nasty Bitches. Thus, one by one, we're introduced to Professor Sex aka Brianna (Eve), Da Thrill aka Jill (Naturi Naughton), Butter Pecan aka Valeria (Nadine Velazquez) and Xplicit Lyrics aka Naomi (Brandy). Throughout the video each woman's persona from back then is contrasted with who she is today, 20 years later.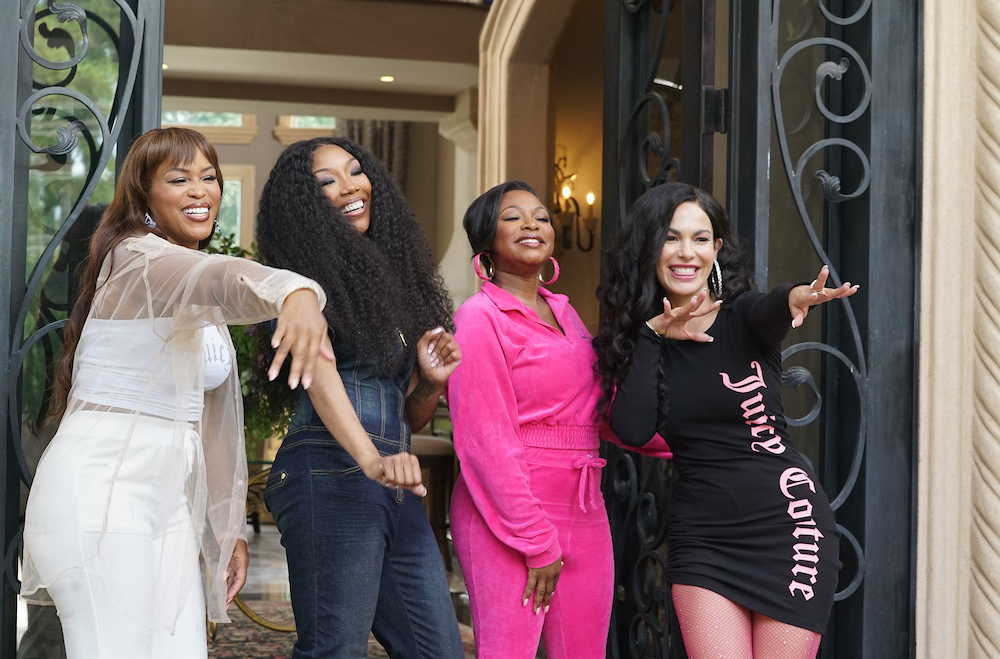 Photo: ABC/Annette Brown
I'll give you a very tiny spoiler, miniscule really: Things aren't good. One has lost herself, one is lying to herself, one is not in control of herself, and one is out of balance with herself. All those things make their lives hard enough but there's also a variety of effects on the people who surround them. 
That's where we start. Where we go is wild, uncensored, hip-hop flavored—at times heartfelt and at others giggle worthy. Queens has the "bling" we enjoy from nighttime soaps. It's messy and fun, about a group of women characters who hadn't made their network drama debut until today.
Brandy, especially, gets to play a character we've never seen her embody before. She bodies it. Eve brings out an interesting duality and, of course, spits fire. Naughton makes sure you want to back her character up, while Velazquez ensures you'll be watching her for any sudden signs of betrayal.
Intriguing.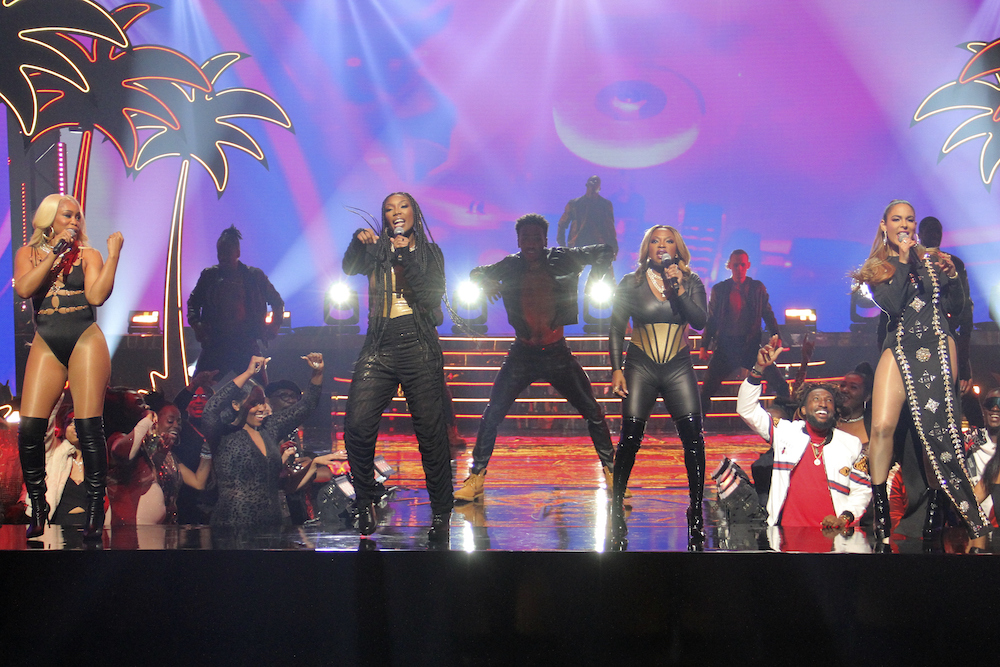 Photo: ABC/Kim Simms
I have to admit the pilot does contain the pitfalls to be expected from the set-up episode of a series. There's some uneven pacing and more exposition than feeling in a few places. Notably, I've seen a couple of versions and this final cut isn't my favorite. It's cleaner but exchanges emotional pop for informative clarity, which manages to lose some of the hook that made me love the show the first time. STILL Queens is worth the watch and perfect for a bottle of wine and a group of your ride or die friends.
So what's my reply to ABC? Okay girl, I'm intrigued and ready for more of these Queens. Let's see where it goes.
In the End: Queens hasn't fully found its equilibrium yet but it looks like it's going to be a fabulously messy, high on realness, good time.