Review by Drew Bittner
Actually: 6.5
Basically: There's a secret city of superhumans on the moon, but political upheaval among the royal family will bring their problems down to Earth. Hard.
Introduced in Agents Of Shield, Inhumans expands on the "secret history" of this offshoot of humanity. The Inhumans seem entirely ordinary until they are exposed to Terrigen Mist and acquire random superpowers. On Earth, they are feared and hunted by the authorities, but elsewhere…
After a rescue mission goes awry and the aquatic Triton (Mike Moh) is believed lost, the royal family—King Black Bolt (Anson Mount), Queen Medusa (Serinda Swan), tactical genius Karnak (Ken Leung), warrior Gorgon (Eme Ikwuakor), and young princess Crystal (Isabelle Cornish)—reflect on the struggles of their people to survive on the Moon. One among them, however, suggests going to Earth to conquer: Maximus (Iwan Rheon), the king's brother and the only royal with no superpowers. He incites mob protests against Black Bolt's rule, supported by the vicious Auran (Sonya Balmores), which brings about some unexpected political changes in the city of Attilan.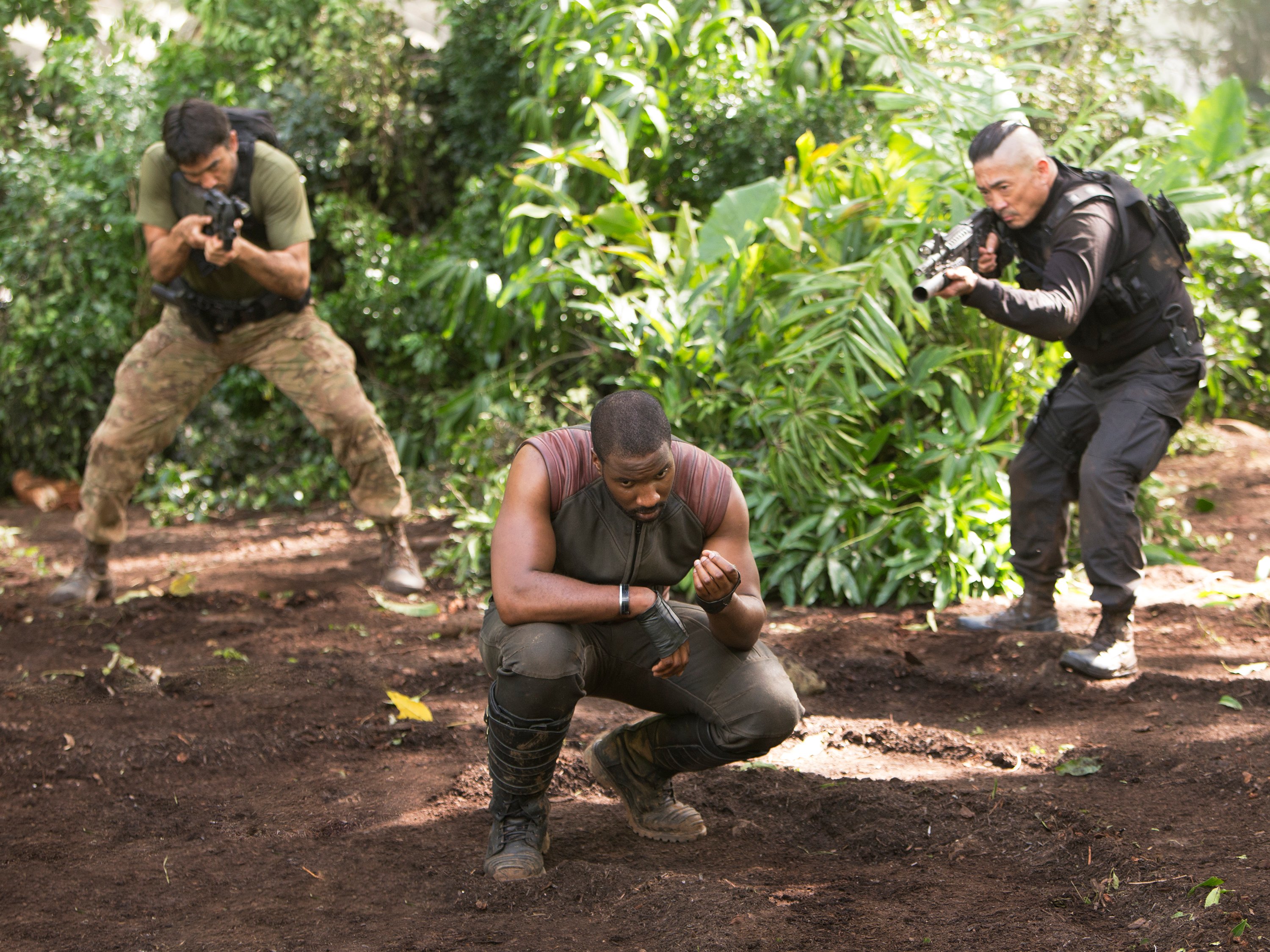 Fleeing to Earth, the royals are scattered around the city of Honolulu by their teleporting dog Lockjaw. They must struggle to understand human civilization, even while avoiding Inhuman warriors sent after them.
Pilots are tricky beasts. They must deliver a huge amount of information in a brief time. Inhumans also has the additional problem that viewers have already been introduced to Inhumans in a previous show—so what is this show all about?
Guided by Scott Buck, who was showrunner for Netflix's Iron Fist, the pilot has strengths and weaknesses. The actors are all very good in their roles and sell their individual issues in an abbreviated space. Black Bolt rules but cannot speak, lest his devastating sonic power destroy the city. Anson Mount does a very fine job of conveying his character's helplessness, restricted by the risk of unleashing his power and thus unable to do even simple things without the help of Medusa, who interprets for him. Meanwhile, Serinda Swan's Medusa is in a risky spot, with a tragic betrayal costing her dearly; Swan sells the viewers on that trauma, which has some unmistakable parallels to sexual violence.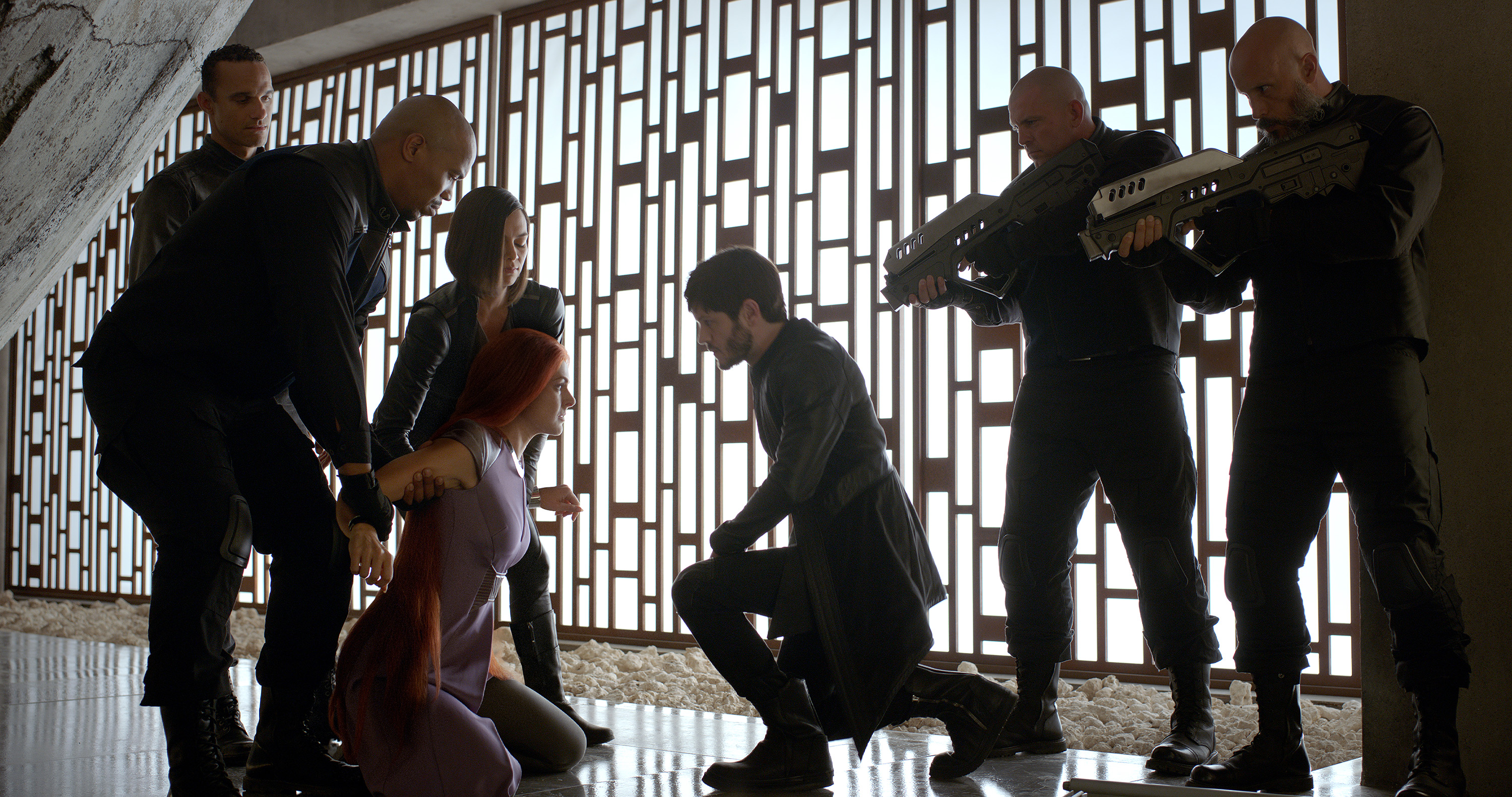 Rheon's Maximus is a rabble-rouser, an ambitious snake whose game plan is not yet fully revealed. Much as with his character in Game Of Thrones, Rheon relishes being the Iago to this royal family, voicing subtle threats and instigating the dangers he warns his family of. He may have the most interesting character arc of them all.
Where the show falters is in the limits of a television budget, showing difficulty in realizing what may be, comic book legend, Jack Kirby's most over-the-top work of imagination. Kirby's work is cinematic in scope (but even movies struggle to capture the full extent of his artistic vision) and television, for all the gains it has made, is not quite there. Match that with a story that packs an awful lot into two hours and the pilot might well seem to be trying too hard to do too much too fast.
In the end: There's a really good show in all of this…or at least the possibility of one. Inhumans has the potential to be different from anything Marvel has done before. We'll see if it makes the most of that opportunity.
—
Behold…The Inhumans; Those Who Would Destroy Us
8:00PM | ABC
After a military coup leaves the Royal Family stranded in Hawaii, they must find a way to reunite with each other and return home before their way of life is destroyed forever.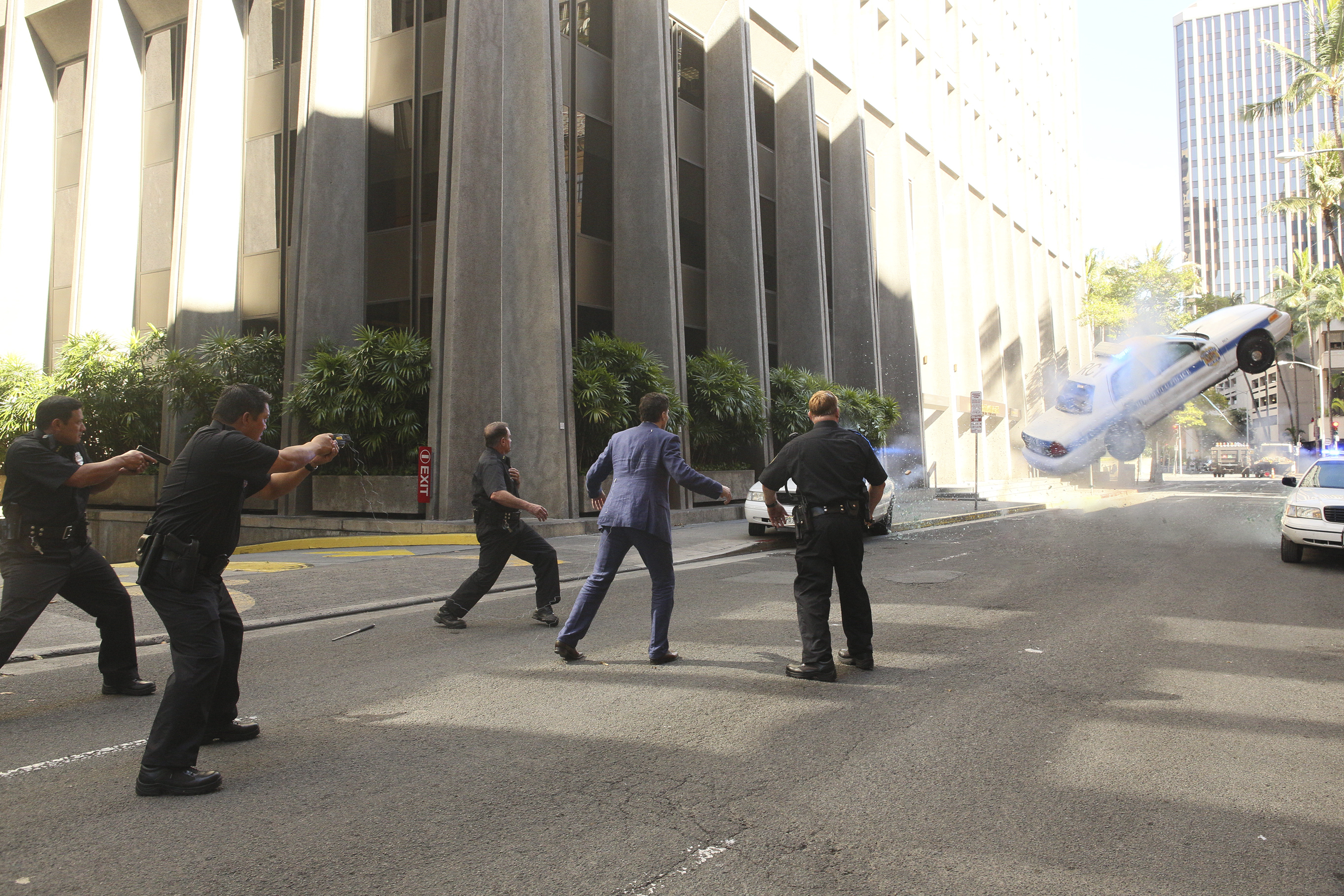 About Marvel's Inhumans (from ABC)
The highly anticipated television series Marvel's Inhumans will bring the fan-favorite comic book series and a new kind of family drama to the small screen this fall on ABC. The Inhumans, a race of superhumans with diverse and singularly unique powers, were first introduced in Marvel Comics by Stan Lee and Jack Kirby in 1965. Since that time, they have grown in prominence and become some of the most popular and iconic characters in the Marvel Universe. Marvel's Inhumans will explore the never-before-told epic adventure of Black Bolt and the royal family.