Actually: 8.5
Basically: A Lupin for a new time and it's not the anime one.
Alright, let's get this out of the way: Lupin doesn't have anything to do with Lupin the III, the animated franchise, at all. It's not a take on it in any way, it's just that both are inspired by the French character and novels about Arsène Lupin, the super thief. This super cool and smooth new show is a more meta take on the character. Instead of being a hard reboot, it is about a man named Assane Diop (Omar Sy), who is a huge fan of the character because of his father. 
A long time ago his father was framed for a crime and died and put the young Assane on a path to become Arséne Lupin for real. We meet him as he begins to plot revenge—by reenacting the capers from the books—on the super-rich man who caused all the woe in his young life. Omar Sy plays our hero Assane with a level of cool and sophistication that we only get out of James Bond films or the old Saint TV show. This man is so smooth, charisma pours out of the screen with the confidence he's going to achieve his goals. And each episode he always seems to be one step ahead.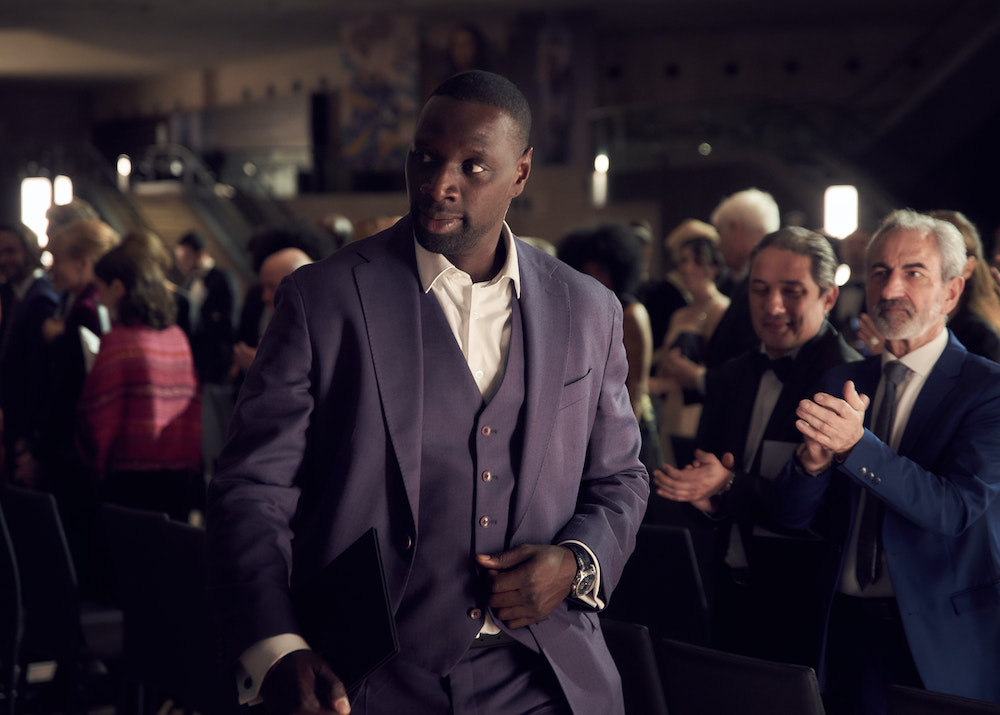 Photo: Emmanuel Guimier
The cast of the show is really good, we also follow a great police plotline as they try to figure out who's pulling off these capers, but only one young detective is smart enough to understand the inspiration behind them. The direction of the show's first three episodes by Louis Leterrier is really fast-moving and builds tension and suspense well. Along with those there's fun and heart as we see Assane's personal life with his family. Ludivine Sagnier is great as Assane's ex-wife and mother to his son. They play with a comfortable back and forth as a couple with the man wanting to go back but the woman not really feeling it. The show does a solid balance of the super cool stuff with just the right amount of family life. 
Now, honestly, I like this show a lot and Part 1 does end the first five episodes in a way that makes you want more ASAP. I don't think there are many real big flaws in this show. First, you should know this is a French production that's all in French (subtitled) with all the coolness you'd expect from Paris. And I can't stress this enough: THIS HAS NOTHING TO DO WITH MONKEY PUNCH'S CLASSIC MANGA/ANIME CREATION OF LUPIN THE III. If you are an anime fan I suggest you give this a fair shot. Don't expect winks and nods to the anime but Lupin does nod to those old original books. It's a show that makes me want to dive deeper into those stories by Maurice Leblanc and it is a great way to start off the 2021 TV year. 
In the End: Lupin is the most James Bond-like experience you can get on TV with cool capers and a beyond cool guy. This show is great to binge on Netflix.