Basically: Lupin must save his family from the overbearing threat we all face…the uber-rich but Lupin his style and wits.
So we're back after the torturous long wait. We find our hero Assane (Omar Sy) beside himself with worry as he tries to find his son, Raoul (Etan Simon), who was kidnapped in a cliffhanger at the close of the first half of the series. Omar Sy is still killing it with his suave portrayal of Assane, but with more action in this half. Ludivine Sagnier's Claire takes a back seat in exchange for more of Clotilde Hesme's Juliette, who comes into greater focus as a love interest and as part of Assane's heists. The other real stand out, in this part of the series, is Soufiane Guerrab as Youssef Guedira—the only detective smart enough to pick up on Assane's Lupin inspired tricks. What works so well is he's not an antagonist so you root for him just as much as you root for Assane. Guerrab is that likable on-screen character with perfect expressions and body language. Hervé Pierre's Hubert Pellegrini is even more enjoyable here as he is in full villain mode. It's like he's loving chewing up the scenery. Every time he's on-screen I smile with joy at how much I hate his character.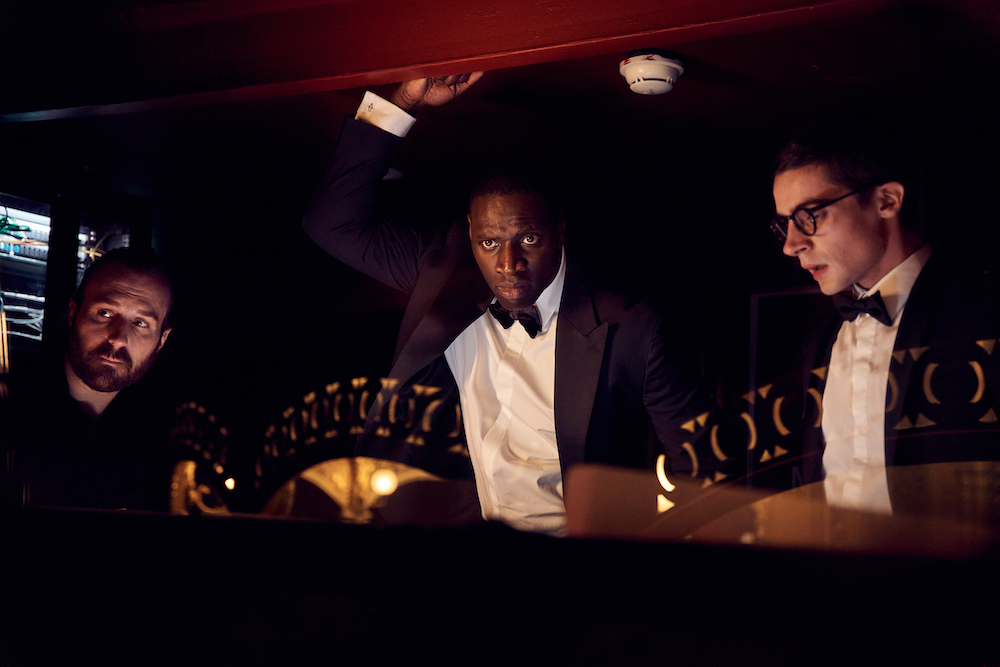 Photo: Emmanuel Guimier
The show moves at a good pace as the episodes are very much focused on one plot arc for the whole thing, without side capers to prevent the build towards the ending. It's a perfect switch in storytelling style with added tension and higher stakes. If there's anything that bothered me with Lupin S2 is that (this might be a spoiler) the second part is not the end. There is definitely more coming but I don't know anything more than you do. That might bother some of you too but it might also be a nice surprise that we'll likely get more of Assane's story. Also, with the limited number of episodes, the series is the perfect length. Not too much and not too little—never feeling overwhelmed by plot or that you'll get behind. 
Lupin is still killing it in 2021. Netflix, keep it coming. 
In the End: Lupin part 2 is a great way to start the summer with a glass of wine, while the night breezes and sounds of the city come through your window. The Gentlemen Burglar is here to impress and charm you for the next step of his caper.