Actually: 8.5 / Grade: A
Basically: These American gothic tall tales tell no lies (and that's scary as hell…in a good way).
When I think of gothic storytelling it's always accompanied by the scent of rot, the decaying husks of old families in older houses—skeletons in their closets and secret passages beyond the bones. There is often romance or some ghoulish approximation of it, and there are always frightening chills. To summarize, gothics are delightful in their wrongness and also in the hopes their heroines might do more than survive
the rot…
No one, not one person, is ever Black when I think of gothics (unless you count the Old Man Servant in "A Rose for Emily" by Faulkner…but let's not). Fear not, or tremble, because we now have the thrillingly brilliant Lovecraft Country.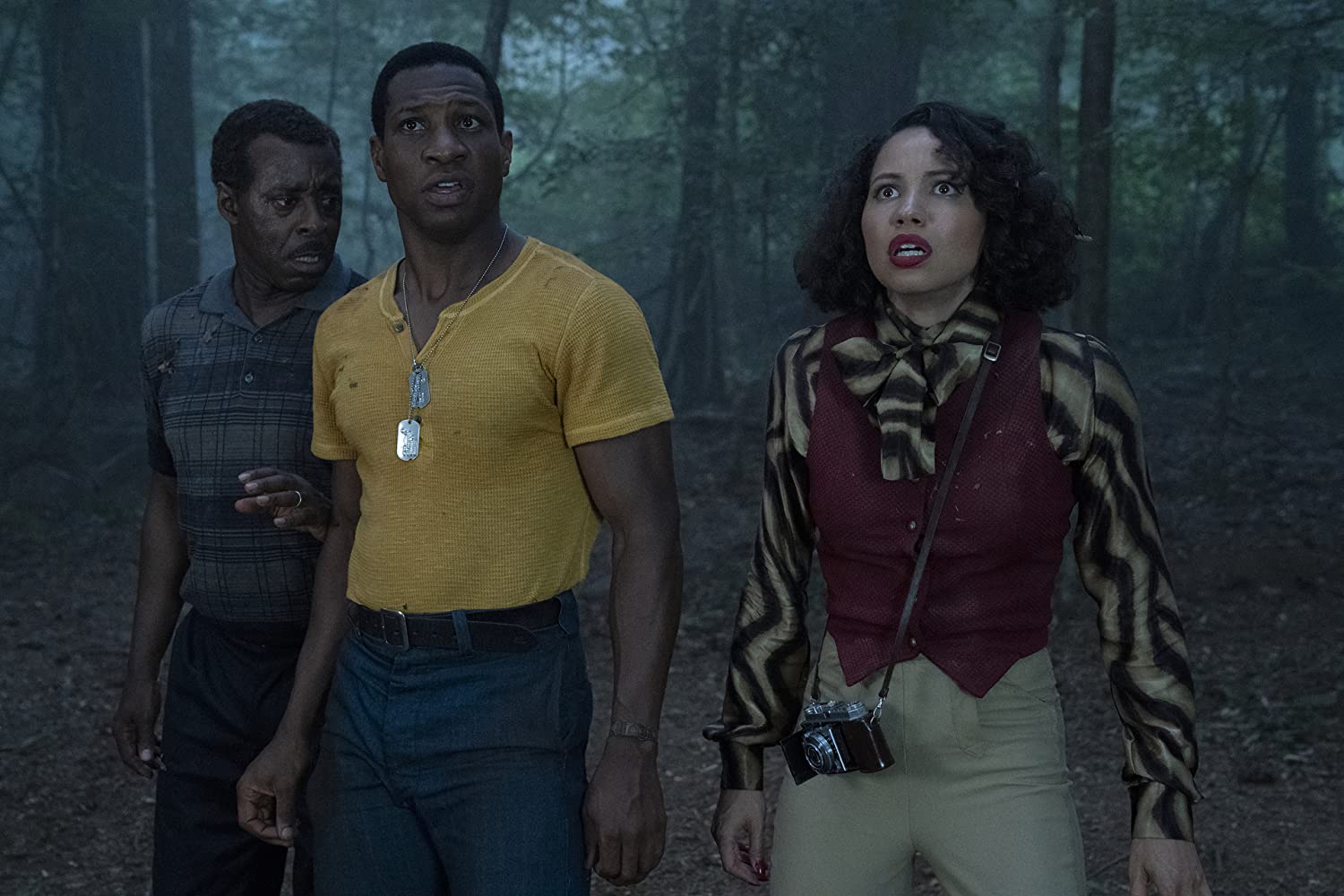 Photo courtesy of HBO
Created by Misha Green, produced by Jordan Peele, J.J. Abrams and many others, adapted from the novel by Matt Ruff, and written by a writersroom who had to be dining with muses—Lovecraft Country is a true American Gothic. One infused with melanin, mysticism, and horrific truths. The rot isn't a decaying family or house (although you will find them here), it is the cankerous blight of American racism. And neither it nor its purveyors fare well. There's a pun in those last two words; consider them a forewarning and a promise of shocking and twisted entertainment with a warm wet beating heart.
The story starts in 1954 with Cthulhu and Jackie Robinson—I won't spoil anything by explaining that, it's an experience. Through them we meet Tic (short for Atticus) played by Jonathan Majors, who is a returning Army veteran after a stint in Korea. Tic is a lover of pulp novels, especially sci-fi, horror, and adventure. Which is a good thing since he's going to need everything he's learned from those novels to find his missing father (Michael Kenneth Williams).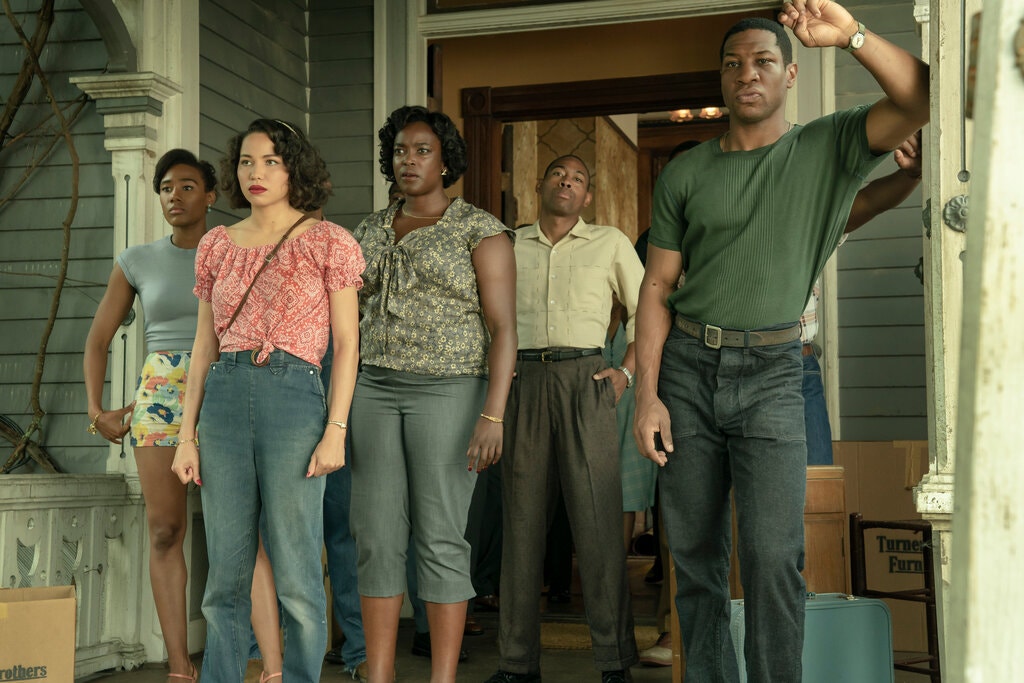 Photo courtesy of HBO
Tic is joined by Lettie (Jurnee Smollett), a rebellious danger-girl who's been away for awhile—hopefully there'll be more on that later. The two of them are supervised, to the best of his ability, by Uncle George (Courtney B. Vance). Uncle George is the publisher of The Safe Negro Travel Guide and if you're a lover of epic journeys you're beginning to imagine how each traveller's individual skills will contribute to dodging the pitfalls of a quest…we hope.
What follows is an entire enthralling and terrifying Odyssey complete with monsters and wizards. 
Everything you'd expect from a gothic is here—the decay, the family skeletons, the chills, and the romance—but in Lovecraft Country it is done American style, enhanced by the truth and vitality of the Black-American experience. History is present here and it is often more haunting than the ghosts. At the same time, BIPOC folklore flourishes.
One of my favorite things about this series, and there's a lot to like, is the combination of soundtrack and voiceover. The music is often a perfect anachronism, giving you hints to the hidden meanings in scenes even as it strikes emotional chords. And you'll have to brace yourself for vocal cameos from James Baldwin or Gil Scott-Heron who stun you with how well they integrate into the plot—almost as though they're speaking from a future that our characters may not ever see.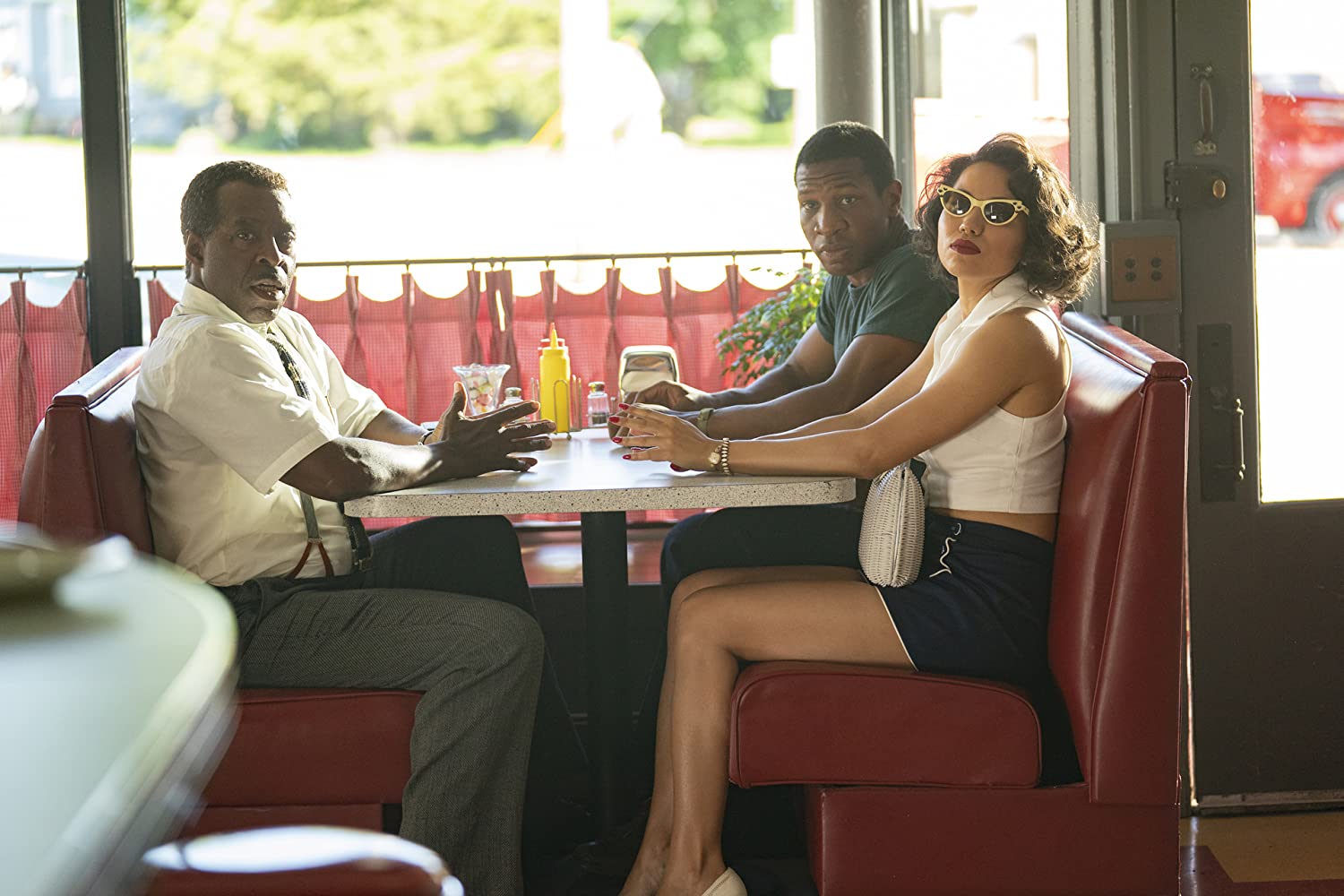 Photo courtesy of HBO
Oh, and the episode titles are prefaces, containing more clues about the inspirations behind each chapter. Meanwhile, each of those chapters explores a different genre of pulp fiction. It works well. The creative team behind LC seems to be showing off (and I applaud them for it). In the first two episodes alone, they tell a story most streaming series would need an 8–10 episode season to accomplish and they do it with top level craft. Whew, chile. For extra added thrills, there are a plethora of plot points that play out like 'racism revenge porn' which will likely produce more than a few Schadenfreude laced giggles and satisfied head nods. This show is one hell of a watch.  
AND this cast is killer. That's all. They slay. Added to the previously mentioned, Aunjanue Ellis, Wunmi Mosaku, and the actor playing William (with Skarsgård-level aplomb)…they all sparkle.
Lovecraft Country is so good that I kept murmuring those words while viewing. "Why is this so good?" "How is this show so good?" 
Let's get together on Sunday and watch to find out. And, even if we never fully understand the answers, this series makes the quest a thrilling ride. 
In the End: HBO has done it again. Lovecraft Country is a horrifying and delightful hit.
Lovecraft Country comes to HBO on Sunday.
—
Want to get even more chills & thrills for Lovecraft Country?
Read Julian Lytle's review.