Basically: The perfect soft serve ice cream twist of pulp horror mixed with the horrors of white supremacy, served underneath the United States' story.
Lovecraft Country was probably my most anticipated new show this year, which says a lot considering the amount of great content HBO has on tap. The premise alone is my wheelhouse: The evil and horrors of the Jim Crow era of the United States mixed with Lovecraftian horror? Count me in. Especially because H.P. Lovecraft was a known racist so from the jump the show lets you know it's going to play with layers of the craft. 
I haven't read the novel so I'm coming into this without much context, but each preview of Lovecraft Country made it look better and better, using tight editing that only gives you a glimpse of the potential of the series. I must say it does live up to said potential in the five episodes I've seen.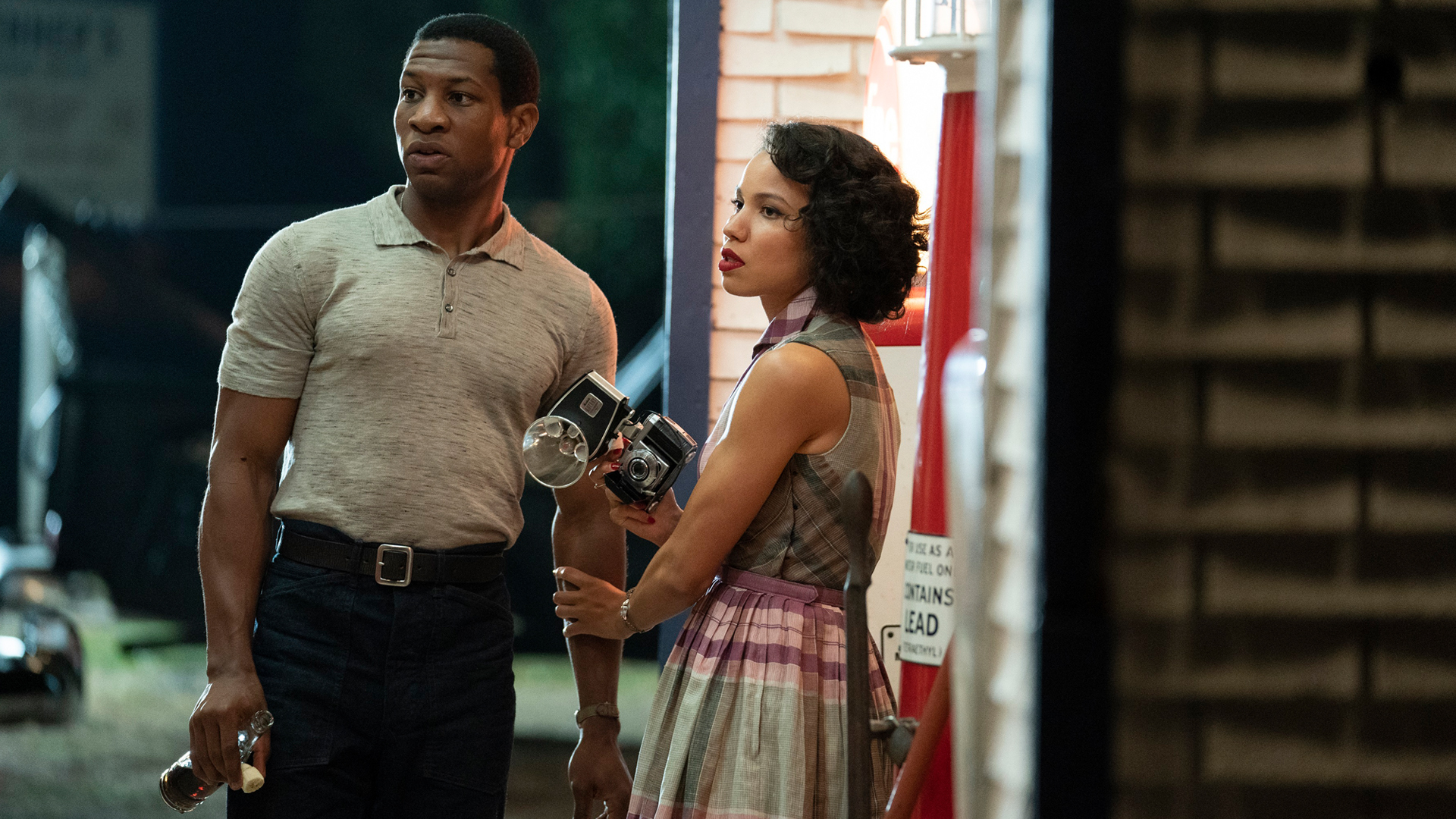 Photo courtesy of HBO
Lovecraft Country is about a Korean War Veteran named Atticus Freeman (Jonathan Majors) who has traveled from Florida to Chicago to investigate a letter his estranged father sent him. When in Chicago he goes to his Aunt Hippolyta (Aunjanue Ellis) and Uncle George's (Courtney B. Vance) house. George, who publishes a green book type of guide for Black travelers, and Atticus are both well-read fans of science fiction and horror. Of course they choose to investigate the confusing content of the letter and to find Atticus' missing father. The two run into a returning Letitia Lewis (Jurnee Smollett), Atticus' childhood sweetheart who also just came back to town. She decides to join them on their journey as they follow Atticus' father's path, where very very weird and dangerous things happen to them. I'm not going to get more in-depth here, so much is needed for the surprises in
each episode.
Now, the first thing I want to talk about is pacing, and pacing in regards to prestige television. This style of TV has patterned itself on being novelistic in how it moves and is formatted. We have a set number of episodes (usually an hour-long) that are all chapters of one story. One flaw of this method is sometimes these episodes don't work as solo pieces, even if they are following an act structure to tell a whole story. With those, it actually makes more sense to binge them because they're only really fulfilling that way—you only get movement in the narrative in sitting down for multiple hours at a time. However, if you're a weekly watcher of a show you're left longing and being annoyed.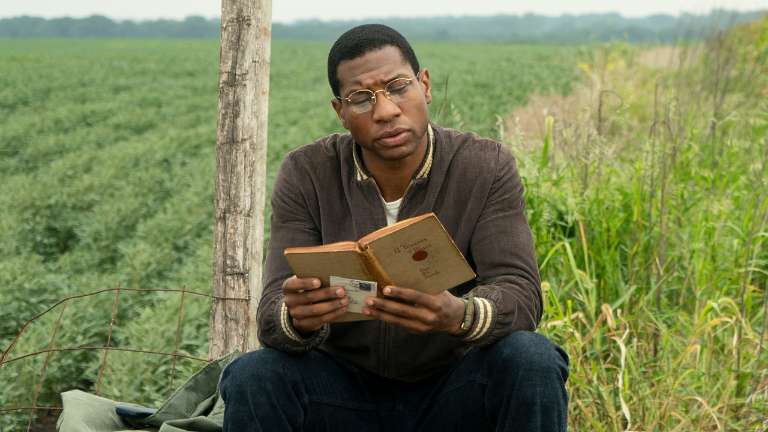 Photo courtesy of HBO
Lovecraft Country is not that. This show, while still keeping a whole season long narrative going, tells you a complete and whole story in each episode. Not only that, the structure and tropes of each episode connect to pulp stories like the title of the show alludes to. The series holds onto this balance similar to a serial but also has the excellent craft of prestige TV or great filmmaking.
The show dances all over the tropes of different types of horror, including the tension of being Black in a White small town or the goosebumps when danger is approaching. Those dangers are real and still show what it's like to be Black in a very White space—it's antagonistic. As the story unfolds from real scares into the supernatural horrors, the show uses them so well together that it's actually amazing. It left me dumbfounded at times.
Lovecraft Country also uses sound and music anachronistically along with quotes and audio clips in a type of sonic dissonance that helps give context to the scene and how it works within the story and within real-life history. Those elements foreshadow how things will go in the world in later years. It's also really jarring and not in a way you hear modern rap in the past but like a whole clip of a person speaking comes out of nowhere. Yet it works like a collage of ideas and visuals
and sound.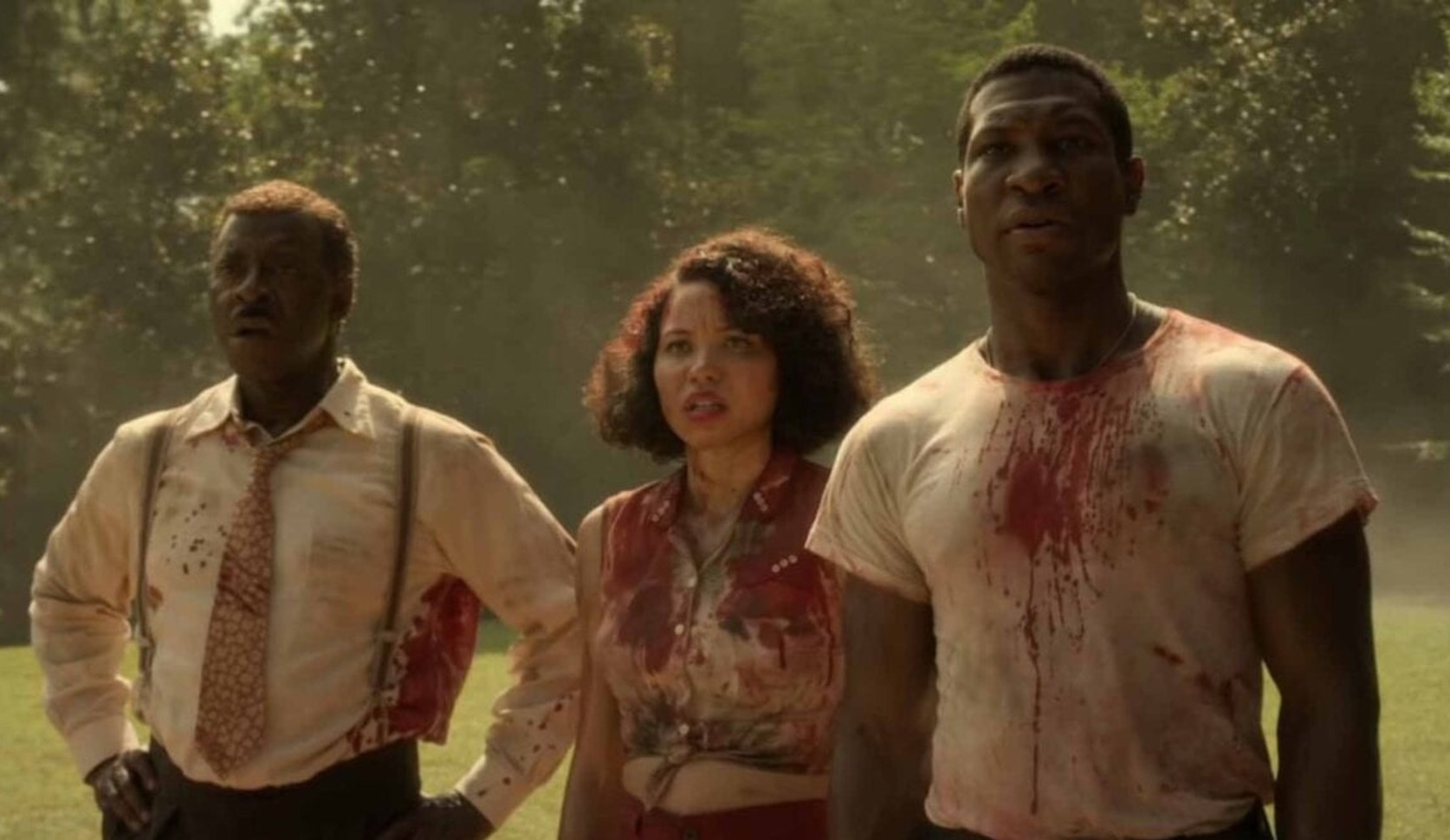 Photo courtesy of HBO
With all that said, not enough can be said about the actors in this show—each is working at such a high level and with such chemistry. Majors and Smollett have that great tension and affection that's needed for and that references older film duos. They go from screwball to romance to action pair with ease and it's compelling. They also bounce well off of Vance in an older mentor role. His take on being the wise character, who gets in over his head yet catches on very quickly, will make him a favorite for the viewers. 
The only flaw is that I only got to see five episodes and I want more. I can't wait to see the rest and how they finish this season of TV. For those wanting something that can scratch the itch that last year's Watchmen gave you, Lovecraft Country does it. Show creator Misha Green has a great one here and there's so much for you all to see (plus more that I didn't even bring up that I can't wait to see how people react to).
In The End: Lovecraft Country is so full of layers, homages, and Easter eggs, along with handling issues that apply to the current climate so well. It's a welcome addition to the TV landscape.
Lovecraft Country comes to HBO on Sunday.
—
Need even more reason to watch this series?
Read Sherin Nicole's review now.