Actually: 7.5
Basically: All the things you loved about Love, Simon but this time it's Victor who has a secret crush.
If you fell in love with Love, Simon back in 2018, then Love, Victor is going to play a sweet remix on your heartstrings. For those who don't know, Love, Simon followed Simon Spier (Nick Robinson), a high school kid who's gay and in the closet. When he finds himself falling for an anonymous classmate online who's also closeted, he heads on a journey to figure out their identity—and figure out his own identity along the way. Love, Simon was the first major studio release to feature a gay romantic lead. Now we get another LGBTQIA story from the same universe.
Photo by: Mitchell Haaseth/Hulu
Love, Victor introduces Victor (Michael Cimino) who has just moved to town and enrols at Simon's old high school. Victor is questioning his sexuality and doesn't feel like he has anyone to talk to, so he reaches out to Simon. Through a series of text messages (signed with love) we hear how Victor really feels—about boys, about girls, about his family and their struggle to hold themselves together. And we hear from Simon who does his best to give advice and listen—because sometimes all you need is someone to talk to.
Victor's family are the core of this story and one of the core conflicts. His parents, Isabel (Ana Ortiz) and Armando (James Martinez), fight a lot which causes tension for the whole family. Victor's sister Pilar (Isabella Ferreira) reacts by lashing out in anger, while Victor feels trapped in more ways than one. He does his best to keep the peace but he gets caught in between his family's arguments, all while trying to adjust to a new high school and figure out his sexuality.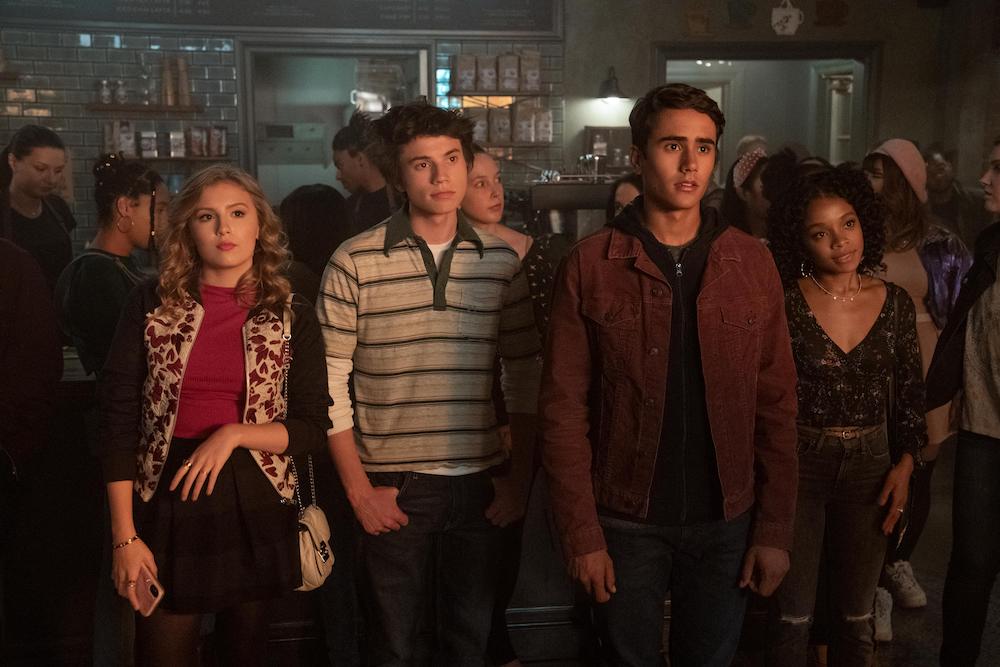 Photo by: Gilles Mingasson/Hulu
While Victor's family is his whole world and they openly express how much they love him, he needs more support than he thinks they can give him. And so, Victor also finds family in the new friends he makes at Creekwood High. Starting with Felix (Anthony Turpel), Victor's weird neighbor and classmate—think Duckie from Pretty in Pink—who is way too confident for his "social status" at school (whatever that means). He's totally head over heels (and NOT subtle about it) in love with Lake (Bebe Wood), a girl who's obsessed with what other people think of her. She's best friends with Mia (Rachel Hilson), the sweet but quietly confident "most popular" girl in school, who's instantly drawn to the new kid in town. Victor is surprised at how much he likes Mia back…especially when he starts working at the local coffee shop with a total YA-heartthrob named Benji (George Sear). Yup, the chemistry between Benji and Victor is a double-shot full of love. Ooh, and did we mention? The soundtrack scores their shared stolen moments with such power that you'll get chills every time.
As the group navigates their growing feelings for one another—with a few surprises along the way—they also learn what it means to be a true friend and, most importantly, to be true to themselves. Love, Victor is a warm and fuzzy binge-watch that allows its characters to explore who they are with grace and plenty of heart. It treads the same paths as the Love, Simon movie but, with ten episodes to play with, the series takes its time to develop each member of the group in order to make them fully realized in Victor's world. Their experiences inform his worldview and help him to open up.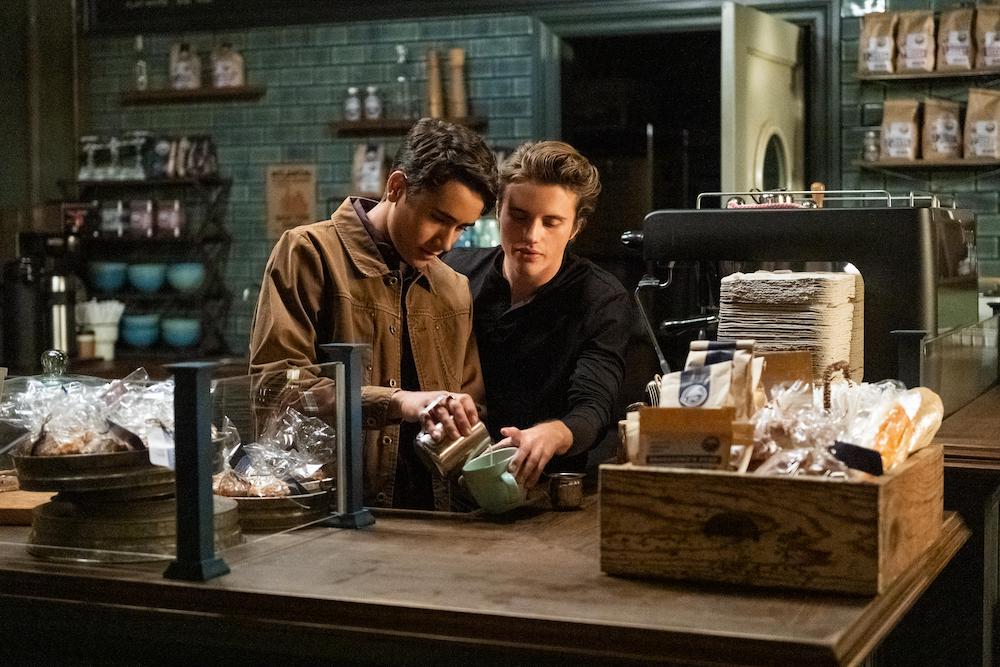 Photo by: Mitch Haddad/Hulu
Not only does the show deal with the spectrum of sexuality, it also deals with how complicated relationships can get. Having a Latinx family at the center also gives us another perspective. The show looks at how racism, classism, and homophobia can wound even the strongest hearts. There's enough depth to keep things interesting but we would have loved to see the show dig even deeper because its powerfully honest moments are when it truly shines. Sometimes the series makes you ache with the truth but the story always lifts you back up with the promise of love and what's next (the joy is in the mystery). Love, Victor seeks to show a new generation of teens that high school is not the end of the world and it's okay to be you—you just need to find your people (and yourself).
In the End: Love, Victor will give you all the feels you'd expect from a Love, Simon story but still remains a refreshing standalone take.