Basically: Is Eve really dead this time or did Villanelle just awaken
a monster?
Killing Eve just killed Eve (Sandra Oh). Sort of. When we last saw her she was bleeding out on the floor and left for dead. Months later, Eve may be physically healing but her whole life is shattered. She quit MI6 and is now working in a restaurant kitchen, earning just enough to buy ramen noodles to eat alone in a run-down apartment. She stopped caring about anything meaningful and, honestly, we don't blame her for just wanting to be left alone. You'll be left holding your breath waiting for the old Eve to snap her out of it…and when it happens, oh boy, you still won't be ready.
Meanwhile Villanelle (Jodie Comer) is recovering from their "breakup"—y'know, the one where she shot Eve and left her for dead? She has moved on to a normal life…for now. But there are enticing offers waiting for her and she's still searching for something that will keep her interested. And nothing can keep Villanelle's attention like Eve did. When a tragedy [read: Brutal murder] strikes it's destined to pull them both back into each other's world—whether they like it or not.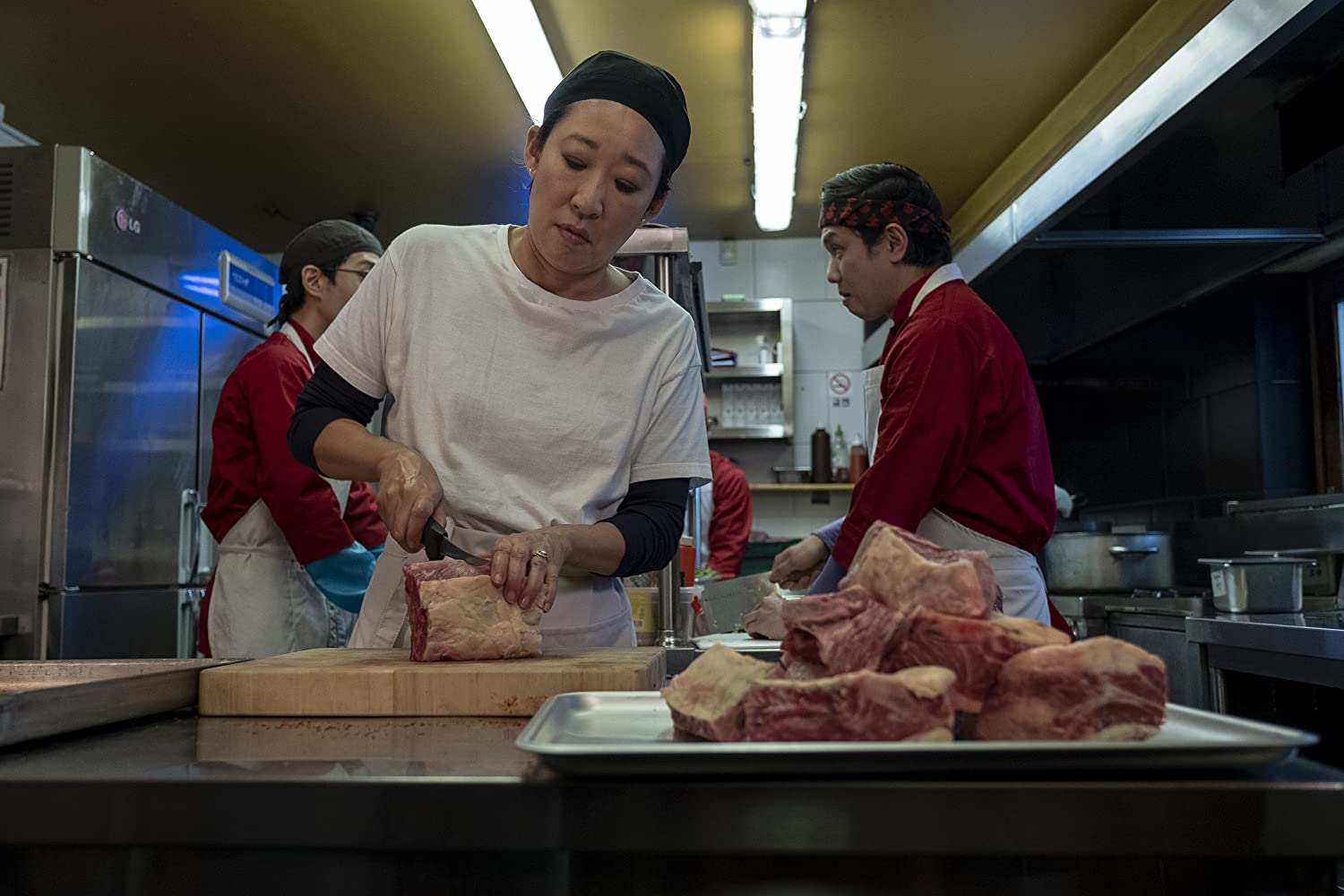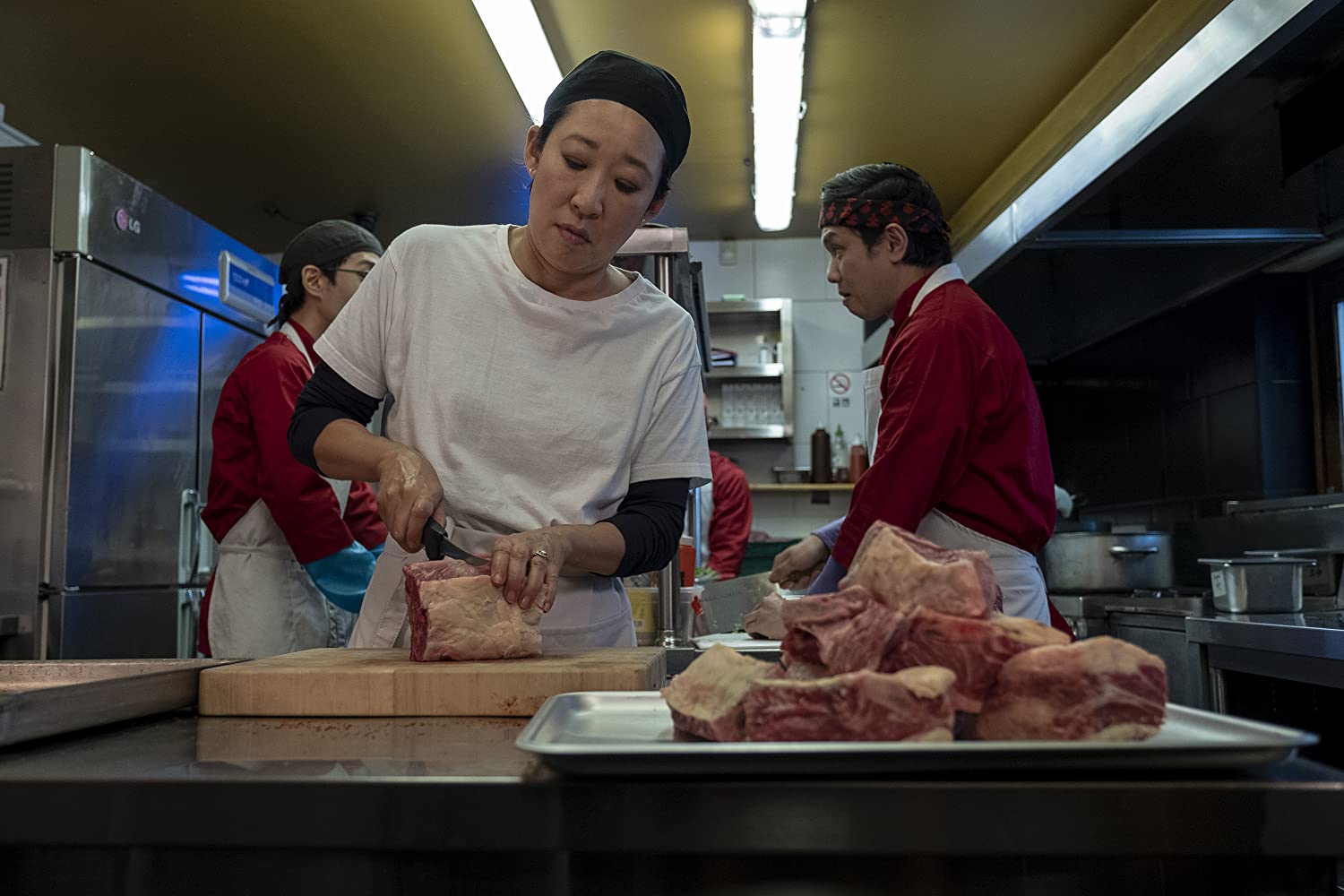 Photo via BBC America
Killing Eve season 3 is a slow burn. The show waits to reunite Eve and Villanelle—maybe for too long—taking a breath from the spiralling madness of season 2. It's a smart (if frustrating) move. How do you keep "the thrill of the chase" enticing when the two star-crossed killers have already come together? Simple: By keeping them apart and allowing them both time to grow on their own. While it's a welcome respite at first, you'll find yourself itching to see the pair reunite because that's truly when the show is at its most affecting. 
Of course there are still some shock-thrills to cut up the quietness of the season
and keep you squealing. As Villanelle returns to her life as an assassin, she ups her creativity. Watching her kill with childlike recklessness is horrifying yet somehow fascinating. And when you get to an episode solely dedicated to her life before she became a coldblooded killer, you'll start to understand why she chases such
bloody highs.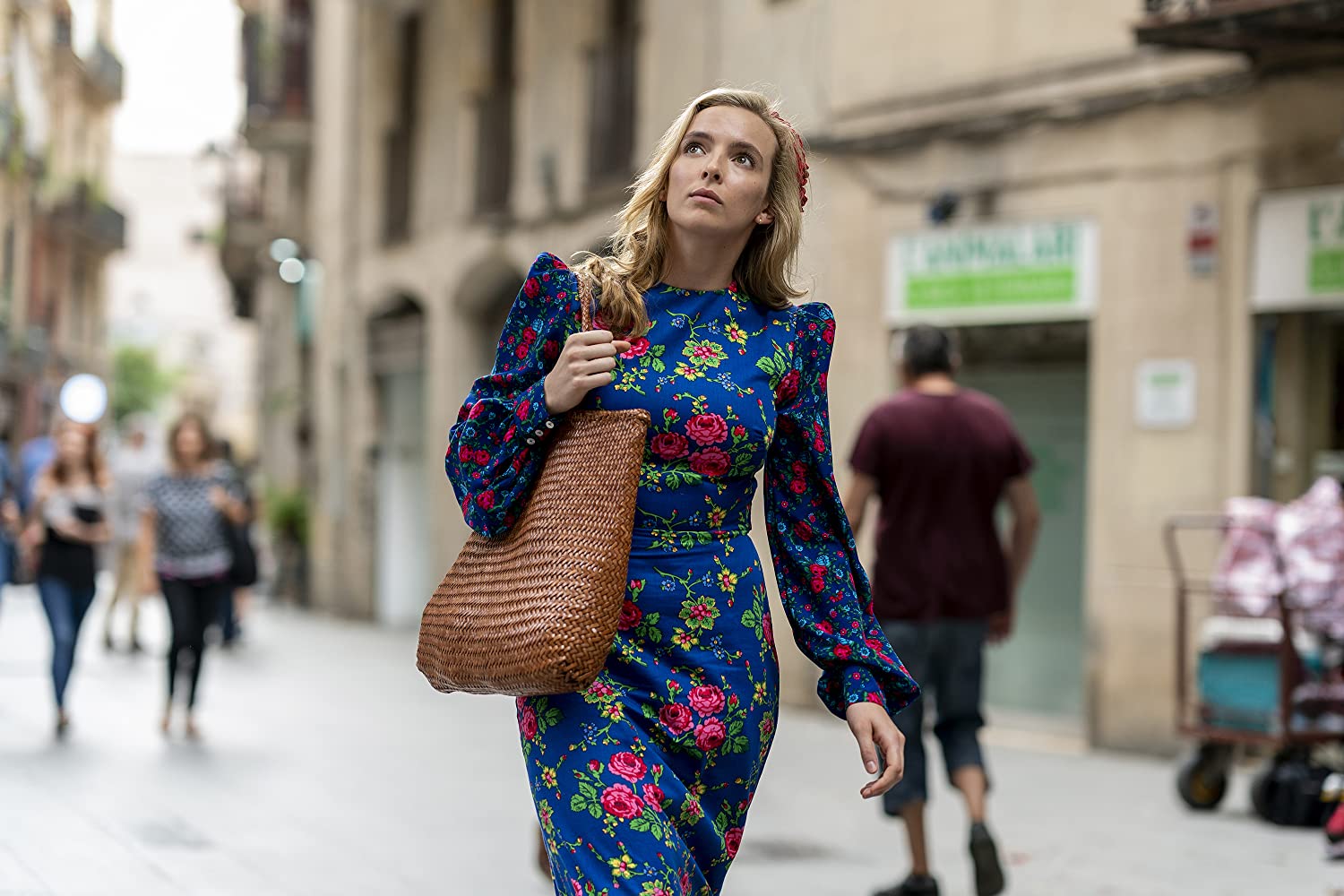 Photo via BBC America
But the real shock-thrills come from Eve when her innermost desires take over (and Sandra Oh plays it so well). It's in those moments you truly understand that Killing Eve's cat-and-mouse story is more like a cat-and-cat story; it's smart and daring and you never know who's gonna wind up dead.
In the End: If you've come this far down the rabbit hole, you'll NEED to know what happens next on Killing Eve…because there's no way you'll be able to guess.